Top Ten Coolest People in the World
soccer_rox
The Top Ten
1
Jesus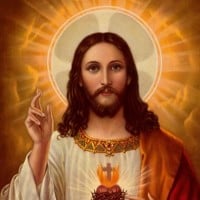 Jesus Christ was born in Bethlehem, Palestine. He was born to Mary, as the bible says "she was found with child of the Holy Ghost" (Matthew 1:18). He was both man and God (John 20:28). According to the bible He is God alone (Deuteronomy 6:4). ...read more.
People keep saying that Jesus is THE ONE, but no one backs it up. I will in order to glorify our Creator who in the flesh is Yashua. First, logical proof for the Divine existing is that when it all boils down, there are only 2 possible explanations for the ultimate origin of order: intention or the lack thereof. Without intention, all you have is regression and minimum order. Regression is not progressive, so it couldn't have progressed order to a high level. This is why erosion doesn't and can't make even a simple little sandcastle. So there is no hope for accidental DNA. It was originally intended. For an Intender behind nature to not have to exist, regressive would have to be progressive, but wrong does not equal right, dark does not equal light, atheism does not equal rational. So the Divine exists. That Jesus is God is proven considering first that the Divine is good since it is the source of all that is good. It gave us unmatchable gifts such as your senses. Suffering is due to ...more
Wrong, there is no one. Jesus is just a human like the rest of us within our own time-space continuum.
I think Jesus should be first because 1) he sacrificed his life for us 2)he's perfect 3)he's the Son of the one who created the universe, life, Chuck Norris, Tony Hawk, KS Chithra, and etc. Jesus should be first!
The person who wrote this article was very insightful, your observation' just sounds.. Well.. It's the obvious..
I am not a strict religious person, and I don't like strict people at all. But Jesus is very cool, he did so many things to me that even he is not between us!
Our beloved creator... - XxSEVEREDHUMANITYxX
2
Bruce Lee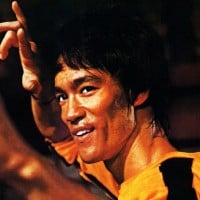 Bruce Lee was a Hong Kong American martial artist, action film actor, martial arts instructor, philosopher, filmmaker, and the founder of Jeet Kune Do.
Bruce is one of the greatest people to ever have lived! It's true. More than just martial arts, he was a philosopher of life. Anyone who doubts this should watch the Bruce Lee Lives! Series.
Bruce Lee is the ultimate badass. He had 5% body fat and was as fast and agile as a snake. He kick Chuck Norris's ass and not only is the greatest martial artist of all time, which meant using weapons such as poles and nunchucks, he was a philosopher. Bruce Lee's quotes are very inspirational. Coolest person ever.
Owned Chuck Norris. Best Martial artist ever. He introduced martial arts to the Western world. His screams were the coolest. His moves were amazing. Bruce Lee is Number 1.
Wear yellow jumpsuits, peeps! Bruce Lee is/was my role model, and his skills were amazing!
3
Eminem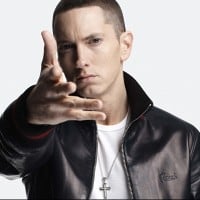 Eminem, born Marshall Bruce Mathers III, is an American rapper, actor and music producer born on October 17, 1972 in St. Joseph, Missouri. Eminem has sold over 300 million records making him the bestselling hip-hop artist of all time. In addition to his solo career, he is a member of D12 and (with Royce ...read more.
Coolest rapper ever expressing his feelings in his rap
He doesn't care what people think cause he's him!
SPAGHETTI MOM
Eminems so cool man best rapper in the world
4
Chuck Norris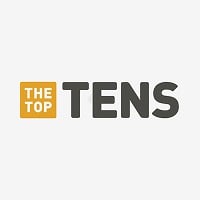 Carlos Ray "Chuck" Norris is an American martial artist, actor, film producer and screenwriter. He was born in March 10, 1940, in Ryan, OK. He is famous for mostly starring in western and action movies.
Jesus can walk on water, Chuck Norris can too- and swim on land. He does karate, is in movies, has his own galaxy called Awesomesauce, stars including the names of Unstoppable, Amazing and Magical. This includes planets called Spectacular, Famous, Bad***, Enchanting and Scary. Also, the world has ceased to recognize Chuck Norris's awesomeness and put his name on every page of every Record Book ever printed. Did I mention that he still hasn't eaten from McDonald's yet? He EATS McDonalds instead.
Chuck Norris Review:

A fear of spiders is called arachnophobia. A fear of tight spaces is called claustrophobia. A fear of Chuck Norris is called logic

Chuck Norris threw a hand grenade and killed 50 people... Before it even exploded.

Chuck Norris can grab an orange from an apple tree and make the best lemonade you've ever tasted

Chuck Norris is so powerful that he is immune to Justin Bieber

When a zombie apocalypse happens, Chuck Norris doesn't try to survive. The zombies do

Chuck Norris can cut through a knife with hot butter

Chuck Norris caught a cold and threw it off so hard it hit Stalin and broke 3 of his ribs
Chuck Norris threw a grenade and killed 50 people. Then the grenade blew up.
Please make him higher (currently at 4)
5
Michael Jackson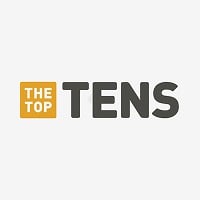 Michael Joseph Jackson was an American singer, dancer, and songwriter born on August 29, 1958 in Gary, Indiana and passed away on June 25, 2009. He donated (at least) a remarkable 500,000,000 dollars to charity. Michael is also known as The King of Pop (a title given to him by Elizabeth Taylor) or under ...read more.
He is so cool wish he never died...such a big fan
hEe HeE
How the heck is Michael Jackson not in the top 10!
I love him... I believe he is still alive... Michael if you are reading this please come out of hiding and reclaim your throne as king of pop.
6
Arnold Schwarzenegger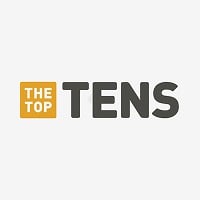 Arnold Alois Schwarzenegger is an Austrian-American actor, filmmaker, businessman, investor, author, philanthropist, activist, former professional bodybuilder and former politician.
Except for that icy villain in that Batman movie.
Movid. childhood my was That Cop? Kindergarten about What
I'll be back
Predator, Terminator, Total Recall. This guy has been in some of the most awesome movies of all time.
7
Will Smith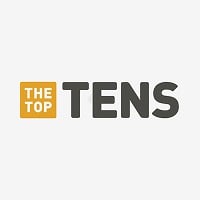 Willard Carroll "Will" Smith, Jr. is an American actor, comedian, producer, rapper, and songwriter. He is best known for his acting career overall. He has been in many popular movies, These include, but are not limited to, the Men in Black franchise, The Pursuit of Happyness, and After Earth. He is ...read more.
Don't even ask.

(hint hint: Aladdin)
Don't even ask will smith is the coolest
COME ON PEOPLE! Its Will Smith! How isn't the man cool, ever seen men in black? 'the difference between you and me... I make this look good' quote by him, no? Well what about how he is good at dancing, rapping and acting and has an awesome personality
I love Will Smith in everything he does. He should definitely be at least in the top five for Men In Black, I Robot, and many other things, so I would say he's pretty damn cool. - PositronWildhawk
8
Mick Jagger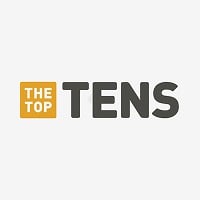 Sir Michael Philip "Mick" Jagger is an English singer, songwriter, and actor, best known as the lead vocalist and a co-founder of the Rolling Stones.
This is THE rock god, legend and icon. This man invented rock, to hell with all those other copycats.
Other than Jesus, this is about the first one I agree with. The rest are all action stars, most of whom wouldn't have a prayer of doing in reality what they do on the screen. Chuck Norris at number four kind of explains to me why our country is so hateful.
He should be the king of rock he invented swag pretty much he all the girls wanted him he was the bad boy Paul McCartney
Leader of the band and rock icon. He has stood the test of time and gotten several generations to love his music. A great band and a great singer songwriter.
9
Jimmy Page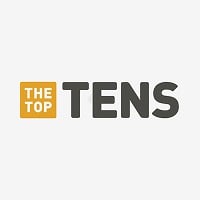 James Patrick Page is an English musician, songwriter, and record producer who achieved international success as the guitarist and founder of the rock band Led Zeppelin.
Defined cool during the Zeppelin era - dark, mysterious with a dangerous occult aura. Page by all accounts should have died during his heavy drug phase but came out the other side intact. Connoisseur of guitars and women. Could still snag almost any Woman at 73.
Rock and Roll was Jimmy Page! Legend in life...music, rock style living, gals, all of it... iconic!
Come on guys. Millions of people (me included) would give their lives for a jamming session with the God himself
One of the most influential and creative musicians to live!
10
Kurt Cobain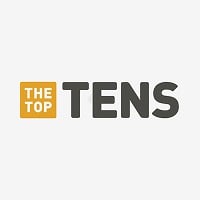 Kurt Cobain was born February 20, 1967, in Aberdeen, Washington. In 1987, he started the grunge band Nirvana, which became one of the most successful bands ever. He was a talented yet troubled grunge performer. Kurt Cobain became a rock legend in the 1990s with his band. He committed suicide at his ...read more.
He's just amazing
Dude kurt cobain is my hero man honestly any artist that competes against this amazing guy will be trampled on the the power of his teen spirit and become history or stuck between his shattered pieces of his guitar on stage after a godly performance no one will amount to all the greatest grunge rock hits of all time this is the true meaning of pure music with a sweet and sour lick that sounds like pure gold to the ears I didn't grow up in the cobain era but this man is so great that his music has touched my youth all the way to make me feel like pursuing a great guitarist legacy with but my voice will never be as memorable as his though 😅
Kurt, my man, if you were alive today, I would listen to you on the radio. Why? Nirvana's Boss! Alternative, Punk, Rock, Rockability... How can you not like? I smell like teen spirit! So do U. Rip Kurt your my role model because I play guitar and I'm 9.
I am a musician and I hope I am very good when I grow up
The Newcomers
?
PJ Harvey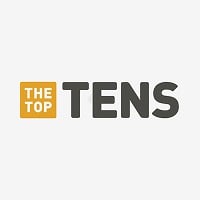 Polly Jean Harvey, known as PJ Harvey, is an English musician, singer-songwriter, writer, poet, and composer.
The Contenders
11
Vin Diesel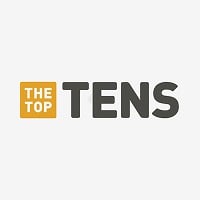 Mark Sinclair, better known by his stage name Vin Diesel, is an American actor, producer, director, and screenwriter.
so cool
The Fast and the Furious, Triple X, Pitch Black and Riddick. He's one cool dude. - Freak_Show1
Wow - amazing how stupid these people are - I'm sure vin doesn't think he's cooler that the stones
U should put Vin Diesel 1st because he's amazing and I love him so much
12
Jackie Evancho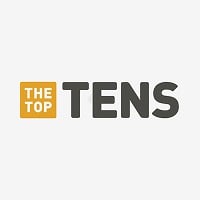 Jacqueline Marie "Jackie" Evancho (born April 9, 2000) is an American classical crossover singer who gained wide recognition at an early age and, since 2009, has issued an EP and seven albums, including a platinum and gold album and three Billboard 200 top 10 debuts. Evancho's 2017 album, Two Hearts, ...read more.
She's been cool since the age of 8 and gets cooler every year. - BobG
So hot that no one could touch Jackie when it comes to song, acting, beauty, ad infinitum.. Does it all in a cool relaxed presence; and will receive a standing O for it.
She's so cool... She's Hot!
She is the only girl
13
Todd Kowalski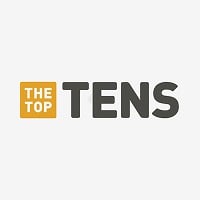 new guy
14
Lionel Messi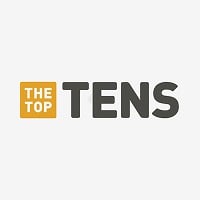 Lionel Andrés "Leo" Messi is an Argentine professional footballer who plays as a forward for Spanish club Barcelona. He is also known as one of the greatest football players of all time. He was born in Rosario, Argentina on June 24th, 1987.
He's just the best
soccer
What are you kidding.. messi's the coolest person who ever existed on this damn earth man.. noe what I'm saying'
Have you seen him play for Barcelona? He's awesome and very good when it comes to football. thank you for keeping him on the list. He should probably be on the no. 1 position as far as I think. Thank You! Good Luck!
Legend, probably best soccer player ever
15
Evo Morales
This guy is a dumbass!
the bomb
great dyde
16
Jon Stewart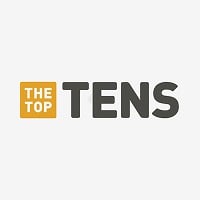 Just saying
Jon Stewart is known as the most honest person in Americanew media and started probably the best news crew in the world, at least for sure the best in america.

He also gets the people to think rationally and have no biases about a situation, all he does is shows you what most news stations wouldn't and tells his viewers the full story not to mention he fights for what's right unlike the junkies at Fox.

He recently resigned from his seat at the Daily show and chose Trevor Noah to take his place, and Trevor really is pretty good idea hope eventually he'll be in the top 10.

Jon is a legend who deserves somewhere at least in the top 5
Honesty is a rare thing now a days. We have become a herd of opinionated brats with little thinking and lots of pride. We need to base our ideas and opinions more on science and less on political views.
This is a rare show of intelligence by the Top Ten voters, except that Stewart should be even higher.
17
Jason Statham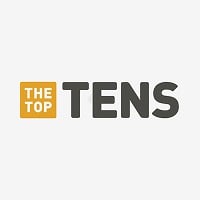 Jason Statham is an English actor. He is known for his roles in the Guy Ritchie crime films Lock, Stock and Two Smoking Barrels, Snatch, and Revolver.
super cool
God of action movies...next Bruce Willis
YES... If only he had 5% body fat like Bruce Lee huh... Than he would be number one!
Best action hero ever he was in crank, the transporter and the expendables
18
David Bowie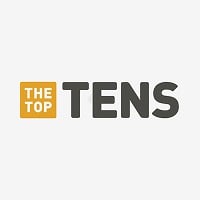 David Robert Jones, known professionally as David Bowie (January 8, 1947 - January 10, 2016) was an English singer born in London, the son of a fundraiser and a waitress. He is credited for his experimental and creative musical discography which has won praise and accolades for many critics and fans. ...read more.
Bowie helps you cope with life, he for me has got to be the greatest man to have ever lived. He is a hero.
This man can wear a Tina Turner wig, fake eyebrows, and the tightest pants in the world and still be considered manly.
When he was alive (still not used to using the past tense), I modelled my appearance after him. Everything from his hairstyles and his clothing to the way he stood and spoke. He had this reserved charisma quite unlike that of anybody else. - PetSounds
Just watch the video recorded at a live concert in Germany "Heroes" and you'll know why he should be No. 1.
19
Tony Hawk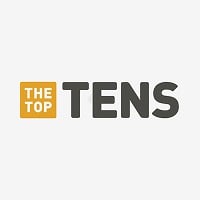 Anthony Frank "Tony" Hawk, is an American professional skateboarder, actor and owner of skateboard company Birdhouse. Hawk is well known for completing the first documented 900 and for his licensed video game titles, published by Activision.
Awesomeness best boarder ever so awesome! So awesome! My math teacher stitched him up her name is mrs. Mayer best math teacher ever best skateboarder ever
Tony hawk has the sickest video games
He is so the best at everything he rocks
Tony Hawk is the best skateboarder Ever
20
Matt Shadows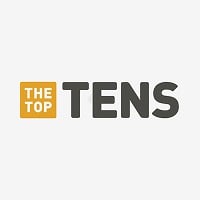 Matthew Charles Sanders, better known by his stage name M. Shadows, is an American musician, best known as the lead vocalist, songwriter and founding member of the American metalcore/alternative metal band Avenged Sevenfold.
The Guy who Killed his school's principal only with words... That's all I can say...
He started a band that has members with not only skill, but heart personality and they saved my life. Thank you for giving all of us a band as awesome as Avenged Sevenfold.
He is so chilled, badass and intelligent. So talented as well, and inspired a ton of people!
Your incredibly strong that's why I think you are the one!
21
James Franco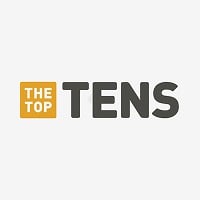 James Edward Franco is an American actor and filmmaker. His first prominent acting role was the lead character Daniel Desario on the short-lived cult hit television program Freaks and Geeks.
Just an awesome, hilarious, loveable guy. Purely just cool.
He's to hot for words.
He's the coolest
Awesome, funny, and true! He's coolios! He deserves to be in the top ten def!
22
Elvis Presley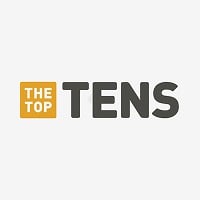 Elvis Presley was an American musician and actor. Known as "The King" He was mostly known for his number 1 singles including "Heartbreak Hotel" "Hound Dog" "Jailhouse Rock" "Love me Tender" Elvis debuted in the movie "Love me Tender" and focused less on his music and continued that way. ...read more.
Beautiful man fabulous looks, sex on legs. THE coolest guy who ever lived.
Elvis was and is the coolest guy who ever lived, full stop. This list with elvis at 22 just confirms how inaccurate these polls are. Pathetic!
He made amazing songs
He invented the cool
23
Jimi Hendrix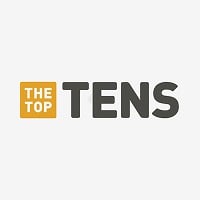 Jimi Hendrix (born November 27, 1942 - September 18, 1970) was an American rock guitarist, singer, and songwriter . Although his mainstream career spanned only four years, he is widely regarded as one of the most influential electric guitarists in the history of popular music, and one of the most celebrated ...read more.
The guy played guitar behind his back and with his teeth he even lit his guitar on fire one time
Jimi Hendrix is the #1 Rock stat, Rock star = cool! And I want to be a rock supper star

And guy played guitar behind his back and with his teeth he even lit his guitar on fire one times

The guy played the star spangled banner with his teeth then set it on fire and then smashed it. He played in an overnight jam all the way till morning at Woodstock. He is widely noted as being the greatest musician in the history of the world. He is noted to be modest, quiet, and humble. He is highly respected by Eric Clapton, Kieth Richards, Chuck Berry, Jack White, and all the greats. If you disaggree him being a cool guy, go worship your crappy Eminem.
Yes, behind his back, with his teeth... Try behind your back while using your teeth. I mean, it might sound hard, but you'll get it down one day.
24
Tom Cruise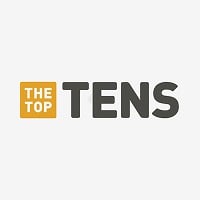 Tom Cruise is an American actor and filmmaker. Cruise has been nominated for three Academy Awards and has won three Golden Globe Awards.
Absolute best when you sit him in a jet
Coolest mf dude
Dis is my senpai
How the hell is this guy below sky or anybody other then chuck Norris
25
Jim Carrey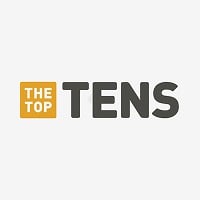 James Eugene "Jim" Carrey is a Canadian American actor, comedian, impressionist, screenwriter, and producer. He is well known for comedic roles in films such as Ace Ventura: Pet Detective, The Mask , Dumb and Dumber, Ace Ventura: When Nature Calls, The Cable Guy, Liar Liar, How the Grinch Stole Christmas, ...read more.
He is hilarious even when being creepy :P
Jim Carey is hilarious... That's the end of my sentence
He is so funny. I really loved him in the Ace Ventura movies.
Every movie I laugh so hard LOL!
26
James Dean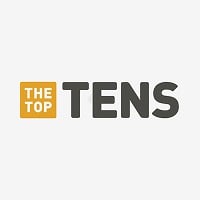 James Byron Dean was an American actor. He is a cultural icon of teenage disillusionment and social estrangement, as expressed in the title of his most celebrated film, Rebel Without a Cause, in which he starred as troubled teenager Jim Stark.
There are only two people who have ever walked this earth to have reached the maximum level of cool. Steve McQueen and James Dean.
Seriously a legend! Not only for his acting prowess but for his personality as a whole. Definitely an interesting character. How many people can be famous over 50 years after they died?
Definitely
Ok number 32? yo yo yo no this isn't ok. James Dean is the walking definition of cool.
27
T-pain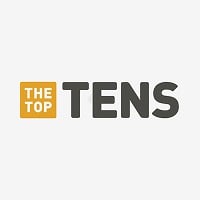 Faheem Rashad Najm, better known by his stage name T-Pain, is an American recording artist and music producer from Tallahassee, Florida.
He can sing, makes awesome music and is really funny too! - DaWyteNight
He is the coolest! - RnBLover
Just can't sing but he can dance
The type of person rarely seen in anywhere other that a strip club being served by a bartender, effortlessly rolling his matted dreads. T-pizzle-Cool God
28
Chester Bennington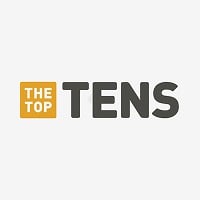 Chester Charles Bennington (March 20th, 1976 - July 20th, 2017) was an American musician, singer, songwriter and actor, best known for being the lead singer of Linkin Park. He also participated in side projects like Julien K and Dead By Sunrise. He committed suicide in 2017 after a period of depression. ...read more.
He is the person because of whom I fell in love with music
With that voice and appearance, he definitely deserves to be at second position, after Jesus of course
Chester is not over jesus
Chester is so cute
29
Jim Morrison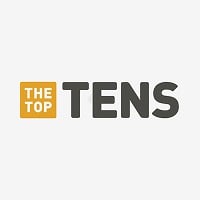 James Douglas "Jim" Morrison was an American singer, songwriter, and poet best remembered as the lead singer of the Doors.
The 100% coolest, very cool
How can Jim Morrison be compared to such maggots as Chester Bennington?
If Jim Isn't Top Ten, Then This Poll Is Full Of Crap!
Alright alright alright Alright Alright ALRIGHT!
30
Janeane Garofalo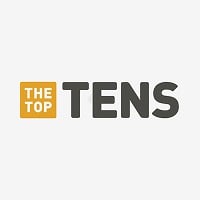 31
David Beckham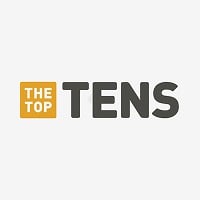 David Robert Joseph Beckham is an English retired professional footballer. He played for Manchester United, Preston North End, Real Madrid, Milan, LA Galaxy, Paris Saint-Germain and the England national team, for which he held the appearance record for an outfield player until 2016.
I'm English I might be talking no sense but... Why not? He saved England with an AWESOME! GOAl
David beckcam or shall I say sir david beckham is a boss he is undesputebly the best free kick taker ever
One of the best soccer players and free kick takers in the world!
Defines cool everyone young football fan wants to be him
32
Robert Plant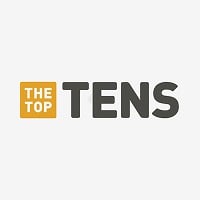 Robert Anthony Plant (born 20 August 1948) is an English musician, singer, and songwriter best known as the lead singer and lyricist of the rock band Led Zeppelin.
33
Ozzy Osbourne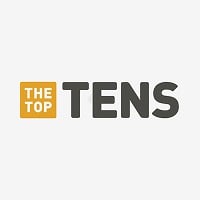 John Michael "Ozzy" Osbourne was born on December 3, 1948. He is also known as ''The Prince of Darkness''. Ozzy is an English singer, songwriter, and television personality. He rose to prominence in the early 1970s as the lead vocalist of the band Black Sabbath. Osbourne was fired from Black Sabbath ...read more.
Ozzy is awesome! He has a unique and distinctive voice and even after leaving Black Sabbath, he's still done some amazing music. I LOVE him! He is definitely one of the most influential musicians in the music industry. He's one of my rock idols.
Go Ozzy! You still rock! For people that haven't voted yet, all aboard the crazy train!
Um everyone is cool
SICK! ROCK N ROLL!
34
Freddie Mercury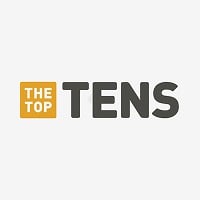 Freddie Mercury (born Farrokh Bulsara, 5th September 1946 - 24th November 1991) was a Zanzibari-born British singer of Indian descent, songwriter and record producer, known as the lead vocalist and songwriter of the British rock band Queen. He also became known for his flamboyant stage persona and four-octave ...read more.
Galileo GALILEO
He has hIs own movie
He is the best he should be number 1
Best singer in the history of rock
35
Paul McCartney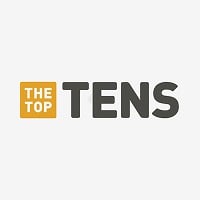 Sir James Paul McCartney is an English singer-songwriter, multi-instrumentalist, and composer . With John Lennon, George Harrison, and Ringo Starr, he gained worldwide fame with the rock band the Beatles, one of the most popular and influential groups in the history of pop and rock music .
PAUL MCCARTNEY IS NUMBER 1. THERE IS NO ARGUMENT AT ALL.
Honey Boo Boo, Justin Bieber and Skrillex cooler than Paul McCartney? I beg to differ... I can't believe I had to put Paul on this list and he wasn't already on... Is this real life?
Wrote some of the best Beatles songs, part of the greatest songwriting duo ever. Legend of music, pop culture and human history
There is NO ONE living cooler than Paul. No one even comes close.
36
K.S. Chithra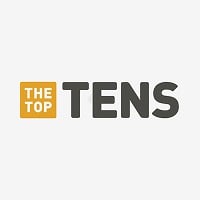 Krishnan Nair Shantakumari Chithra, often credited as K. S. Chithra or simply Chithra, is an Indian playback singer from Kerala. Chithra also sings Indian classical, devotional, and popular music.
Chithra has coolest voice
Leaves all the others on this list in her dust, Chithra is so pretty and a nice and coolest person xD"
Her smile and down to earth personality makes her different and cool
Great person, tottaly. Fantastic singer, she just rocks the stage I just love the way she smile and her judgements in singing shows are great. I love her.
37
Al Pacino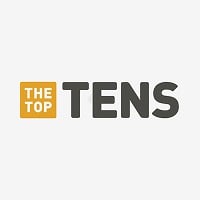 Alfredo James "Al" Pacino is an American actor and filmmaker. Pacino has had a career spanning more than five decades, during which time he has received numerous accolades and honors.
Say hello to my little friend! Enough said.
Charismatic
Michal Corelone is a badass
38
Martin Luther King Jr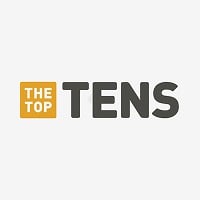 Martin Luther King, Jr. was an American Baptist minister, activist, humanitarian, and leader in the African-American Civil Rights Movement.
MILK
He should be 2 not 1 stupid! god is always first!
Higher! - Userguy44
Should be number 1!
39
Russell Brand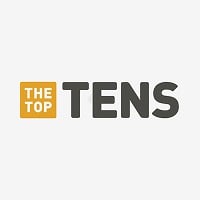 Genius, comeidan, actor and visionary.
No friendiau
40
Ernest Hemingway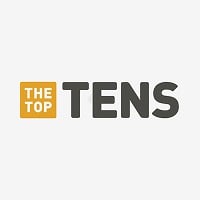 Ernest Miller Hemingway (July 21, 1899 – July 2, 1961) was an American novelist, short story writer, and journalist. His economical and understated style had a strong influence on 20th-century fiction, while his life of adventure and his public image influenced later generations. Hemingway produced ...read more.
41
Big Daddy Kane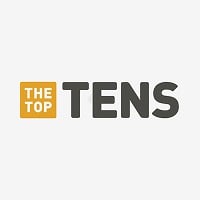 Antonio Hardy, better known by his stage name Big Daddy Kane, is a Grammy Award-winning American rapper and actor who started his career in 1986 as a member of the rap collective the Juice Crew.
h3s cool
42
Dr. Dre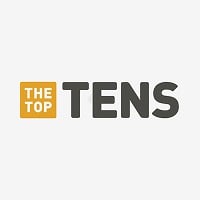 Andre Romelle Young, better known by his stage name Dr. Dre, is an American rapper, record producer, and entrepreneur born on February 18, 1965 in Compton, CA. He is the founder and current CEO of Aftermath Entertainment and Beats Electronics.
43
Richard Feynman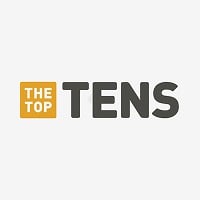 Richard Phillips Feynman was an American theoretical physicist known for his work in the path integral formulation of quantum mechanics, the theory of quantum electrodynamics, and the physics of the superfluidity of supercooled liquid helium, as well as in particle physics for which he proposed the ...read more.
44
Flo Rida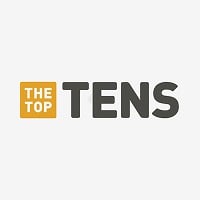 Tramar Lacel Dillard, better known by his stage name Flo Rida is an American rapper and pop music artist from Carol City, Florida. He is known for songs such as "Low", "Right Round", "Sugar", "Club Can't Handel Me", "Good Feeling", "Whistle", "Wild Ones", "My House" and "GDFR."
45
Nelson Mandela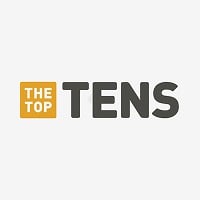 Nelson Rolihlahla Mandela was a South African anti-apartheid revolutionary, politician, and philanthropist, who served as President of South Africa from 1994 to 1999. He was the country's first black chief executive, and the first elected in a fully representative democratic election.
How cool is a guy that spent 27 years in prison and still kept to his values of peace and reconciliation?!
46
Obie Trice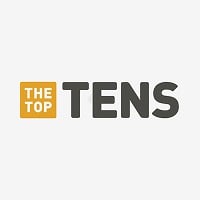 Obie Trice is an American rapper and songwriter. He is most known for his time spent signed to Shady Records.
47
Morgan Freeman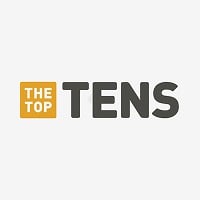 Morgan Freeman (born June 1, 1937) is an American actor and narrator. Freeman won an Academy Award in 2005 for Best Supporting Actor with Million Dollar Baby (2004), and he has received Oscar nominations for his performances in Street Smart (1987), Driving Miss Daisy, The Shawshank Redemption and Invictus. ...read more.
You do not know what your talking about, your list is dum
The only reason we are alive right now is because Morgan freeman is narrating this very moment.
Morgan Freeman should be number one. I mean this guy melts my ovaries whenever I hear him. His job has to be hard though since he turns every mic he speaks into to gold.
He's cooler than everybody ahead of him in this survey put together, except for Jesus and Jon Stewart.
48
Pewdiepie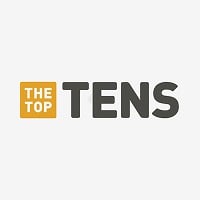 Felix Arvid Ulf Kjellberg (born October 24, 1989), better known by his online alias PewDiePie, is a Swedish web-based comedian video producer, and commentary channel. He is best known for his Let's Play commentaries and Vlogs on YouTube. He is known for being the most subscribed-to YouTuber on the website, ...read more.
He should be dead last
I'm not familiar with him but he's got to be cooler than he looks.
talentless
Skate 3 And Gang Beast
49
Dwayne Johnson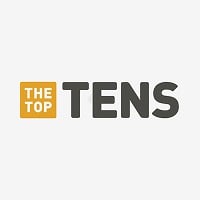 Dwayne Douglas Johnson, also known by his ring name The Rock, is an American and Canadian actor, producer and semi-retired professional wrestler, signed with WWE.
DJ is an inspiration
Can't say I'm personally a fan but with all the action heroes in the top twenty it is surprising that he's ay back here.
It doesn't matter if the Rock tops or not he is the coolest
Dwayne "The Rock" Johnson is too awesome to be this low
50
Vitas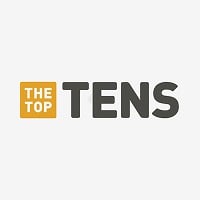 Vitaliy Vladasovich Grachov, known professionally as Vitas, is a Ukrainian singer and songwriter. He sings mainly in Russian. His music is often difficult to categorize, incorporating elements of techno, dance, classical, jazz, and folk music.
VITAS is in my opinion just amazing. I seriously think he's an angel or something. Haha oh my gosh he just never stops doing what he loves (singing of course) and I hope he never does! Even his name is cool. Come on. Vitas. VITAS IS HIS NAME. That's awesome. Have you heard his song Lucia Di Lammermoor? Well I think it's a remake/cover but that's my favorite song now. (If only I spoke Russian.. ) haha just perfect. AND HE HAS SWEET DANCE MOVES. YEAH
Vitas is a living God among men. Today on our planet are living Gods, they are few, each has his people, that prays and asks his God for a miracle. Vitas is on that list. People in Asia are decorated with portraits of Vitas garlands of flowers and pray.
Carmelo is a boss at basket ball he is not my favorite but he is awesome
I agree with the most amazing and personality to match. I love the way he sings to the fans.
PSearch List