Top 10 Counter-Strike: Global Offensive Players of 2015
The Top Ten
1
Olofmeister
Simply the best. I may hate his team but I have mad respect for the guy and his teammates (Except flusha)
2
JW
Best AWP In the world.
3
Pronax
Underestimated player.
Everybody thinks flusha is the best in Fnatic and gets the most frags.
4 Krimz
5
Byali
Skilled player and best EU East player in the world.
6
TaZ
Insane clutch player and skilled fragger.
7
Paszabiceps
My friend! Now that he rifles for virtus pro and Neo awps he has shown he is on of the best.
8
Neo
The current awper for virtus pro (replacing pasza) Hits insane shots and is a powerful fragger.
9
Device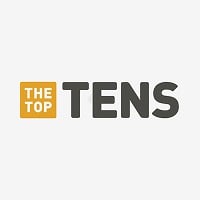 Device is an industrial metal band started by David Draiman, frontman of the heavy metal group Disturbed. Draiman was approached by Geno Lenardo, former guitarist of Filter, and together they started to work on new material.
V 1 Comment
The Contenders
11
ScreaM
Best aimer in the world. Lacks communication, but he makes up for that with his insane taps
12
KennyS
Deserves a higher spot
13 Dupreeh
14 Snax
15 apEX
16 NBK
17 CajunB
18 Karrigan
19 Xyp9x
20 Shroud
21
Friberg
Lel all nip fans screaming right now eh?
WHY DID IT TAKE YOU SO LONG TO PUT ON A PLAYER FROM NIP? NIP IS THE BEST
22
f0rest
GET_RIGHT PLEASE PLEASE.
Bitch no.
23
Delusional
Played since the mod on half life. Was stand in for fnatic, NiP, LDLC, Astana Dragons And Mousesports
Current team is GRiMM. Beat fnatic in 2014 16-10
24 Shox
25
Delusional
(I ment since 1.6
26
York
New player. 18 years old started at 15 like swag.
Skilled awper and fragger.
Was stand in for NaVi
BAdd New Item