Countries With the Most Beautiful People
darknessmaster909
The Top Ten
1
Pakistan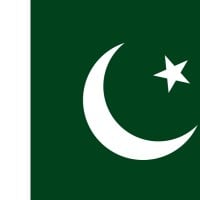 Pakistan was established in 1947 and is located in South Asia. Islamabad is the capital city of Pakistan. Karachi, Lahore and Peshawar are other major cities of Pakistan. Urdu and English are official languages of Pakistan. World's second highest peak (K-2) and ninth highest peak (Nanga Parbat) are ...read more.
The people of this country is hope full and honest
Though pakistani are not stylish, they are simple and without mak up, but they have the real beauty, stylish people look attractive at first glance, but not at second,
Most imp thing about Pakistan is that they are very loving for any culture or nation they are hospitable and they love humanity that's why they have worlds largest private ambulance service, but according to physical beauty they believe to be without make up and near to nature that's the real beauty
Though Pakistan is always showed as the most corrupt, dangerous and critical country, though it is, but because of very few people. Every country treats Pakistan as a very poor and useless country. But they don't know what Pakistan really is. It is filled up with natural beauty. If you will go there, you will be obsessed. It has things, greenery, deserts, a mixture of these both, historical places, buildings, beaches, oceans, Rivers, lakes, all the things. It is just like having all the things you like to eat in the fridge. It's name is ruined by some stupid people. I live in a foreign country. Every year my family and I visit Pakistan. Every year I am so scared because in the media they show that if you will visit Pakistan you will be killed etc. but when it visited this year, I wasn't in the mood for coming back. So green and good and no one even bother to do anything to you. If somebody will ever offer me to exchange my country I will never. I love Pakistan. I love it's weather. ...more
669 Comments
2
France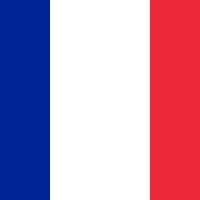 France, officially the French Republic, is a sovereign state comprising territory in western Europe and several overseas regions and territories. The European part of France, called metropolitan France, extends from the Mediterranean Sea to the English Channel and the North Sea, and from the Rhine to ...read more.
Poles have proven that French women are skinny and hot. Besides, they would never even think getting out of their house without being properly dressed unlike people you see down at Wallmart in the USA!
French men are players... but that's why they've got what it takes to be players! France's population is pretty diverse, whatever you preferences are, you'll find someone who suits your criterias in France : tall, small, blond, dark, blue / green / hazel / black eyes, hairy men, non hairy men, light skinned, dark skinned, black skinned, you can even find mixes of all the above!... All wrapped up in pretty clothes!
Most beautiful people in the world. Respect from Ireland.
A really nice melting pot of lots of different cultures and origins.
In France 117 different countries are represented which makes France the most mixed European country.

And France with its different territories all over the world gives you such a marvelous panel of people.
French men are awesome!
15 Comments
3
India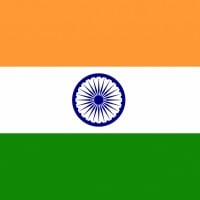 India, officially the Republic of India, is a country in South Asia. It is the seventh-largest country by area, the second-most populous country (with over 1.2 billion people), and the most populous democracy in the world. Its capital is New Delhi. Some other major cities are Mumbai, Chennai, and Ahemdabad. ...read more.
Indians are universally known as one of the ugliest people in the world. Indians on TheTopTens are ruining this website with their narcissism. - AGreatGreatMan
Indians aren't really attractive to me, (I haven't seen a lot of them) except for this one person. She looks extremely sexy and attractive so I'll have to give it to the Indians
Don't be ignorant I've seen so many beautiful woman and handsome men - 123fortandbree
Beautiful girls, do I have to convert to hinduism?
I only clicked vote so I could point out that on the other list India is the number 1 ugliest.
187 Comments
4
Sweden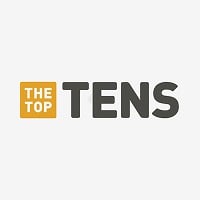 Sweden, officially the Kingdom of Sweden, is a Scandinavian country in Northern Europe. ...read more.
I haven't been to Sweden yet but it seems like the people may be beautiful there, since Sweden sounds like a beautiful country itself. I'm really hoping to go there soon but I'm not too sure yet. Hopefully you guys saw some people that look nice there!
Pretty woman
They look great that is it
Swedish men are very beautiful.
40 Comments
5
Japan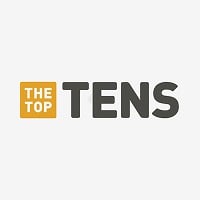 Japan is an island country in East Asia in the Pacific Ocean. It lies off the eastern coast of the Asia Mainland (east of China, Korea, Russia) and stretching from the Sea of Okhotsk in the north to the East China Sea and near Taiwan in the southwest. ...read more.
Very cute girls with high sense of taste and class.
Asian people are the most beautiful people in the world and especially the japanese. My wife is japanese an I live in japan with her and all the people here are so beautiful and adorable!
Just take a look at the japanese celebrities, and you'll understand. Most people think they all look the same but trust me they don't. They have perfect skin and hair, there eyes aren't as small as everyone thinks too. Examples of good looking actors:-
1-Haruma Miura
2-Hiro Mizushima
3-Meisa Kuroki
4-Inoue Mao
Japan is simply awesome. - Carlosgutierrez
29 Comments
6
Brazil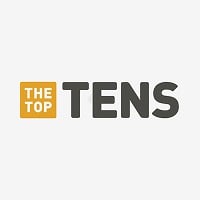 Brazil, officially the Federative Republic of Brazil, is the largest country in both South America and the Latin American region.
Best good looking country by far
Pretty woman
A warm country not just with is weather but with all its love and happiness. I love brazil!
Stunning mixture of native american, east asian, west african and Mediterranean. GORGEOUS!
40 Comments
7
Germany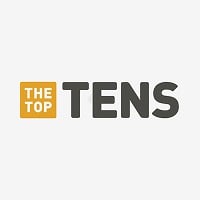 Germany was formally united in 1871 under the initiative of Bismarck with King Wilhelm of Prussia as emperor. The previous 'Holy Roman Empire', basically a continuation of the empire of Charlemagne/Karl der Grosse was dissolved in 1806. ...read more.
They make the best porn
By far the most good-looking, men have great facial structures and are well-built and women are varied and natural-looking, when I first came to Germany I thought the men would be skinheads and women would be butch (stereotypes I had been taught) but I found the exact opposite.
From what I have seen, German people are probably the most beautiful people in the world.
Not women but men are really attractive, they have good skin, good manners and real men features unlike others who look gays
19 Comments
8
Spain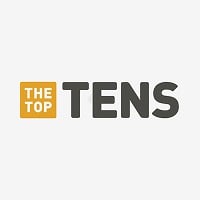 Spain, officially the Kingdom of Spain, is a sovereign state largely located on the Iberian Peninsula in southwestern Europe, with archipelagos in the Atlantic Ocean and Mediterranean Sea, and several small territories on and near the north African coast.
I like Spanish people
Guys from Spain are amazing. My husband is Egyptian and Spanish. Nobody can beat that!
Been to most of these countries and Spain is the only country that fully has the looks and personality that makes them the official most beautiful people in the world.
I live in pakistan but I love spain
17 Comments
9
Russia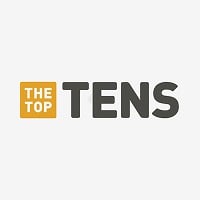 Russia, known as the "Russian Federation", was formed on Dec 25, 1991. It is located mainly in Asia, while a portion of it remains in Europe. The capital and largest city is Moscow, followed by Saint Petersburg in terms of population. The country primarily speaks Russian, a Slavic language. ...read more.
This poll is hilariously inaccurate... Poland russia ukraine belarus slovakia bulgaria brazil and colombia (& lets say Japan) are the top of the top all day
Russian people are very beautiful. They bodies are very fit, perfect and sexy. They have all variety of hair and eye colors, unlike Asian countries. I went to Russia like a year ago, and I was very surprised, because there was a lot of very gorgeous people walking around. I will come there again and again, I LOVE Russia!
I'm russian so )))
Russian men are all different and they all come in different shapes and sizes there are the cute Blonde and blue eyes Russians who are HOT and then there are the ugly army type. A true Russian is the most loyal person ever and will never betray plus they all have irresistible accents.
21 Comments
10
Philippines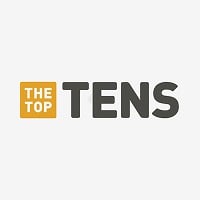 The Philippines was established in March 16, 1521 and named in honor of a Spanish King whose name is King Philip of Spain II. It is located at Asia, specifically at Southeast Asia. The capital is Manila. 89% of the people there currently are native, while 11% of people there are foreigners.
The filipino people are really beautiful.. Inside and out
FILIPINOS are awesome and the most country
In having beautiful and gorgeous people.
YES FILIPINOS ARE BEAUTIFUL INDEED
They won a lot of international pageants.
120 Comments
The Contenders
11
Lebanon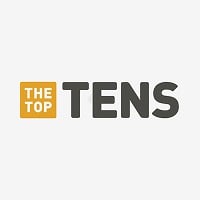 Lebanon was established in 1920 and gained its independence in 1943. For a couple of years it has lacked a president; yet, on October 31st, 2016, it got president Michel Aoun . It is known as the Phoenix of the world since it has sunken under the ocean and has been destroyed by wars 7 times . In advance, ...read more.
Delightful mix being inbetween Africa, West Asia & Southern Europe. You can have darker one or lighter ones with both the same beauty. But all countrues have beauty & ugly it just happens if someone in Lebanon is ugly it is because they're a outsider, tourist.
Lebanon is often overlooked because of it's unstable state, but it definitely has some of the most beautiful people in the world.
Lebanon is a beautiful country, with a beautiful culture like no other. Some of the MOST beautiful people in the world are originated from Lebanon.
Lebanon has the most beautiful people in all if the Middle East and possibly in the world this is coming from an Australian from a Lebanese background
22 Comments
12
Netherlands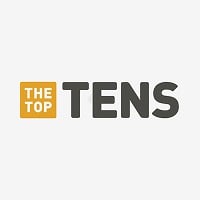 Tall, handsome and healthy people
Come to our beaches in summertime, and look at the naked bodies yourself, decide yourself; there are only 3 countries who has more beautiful men and women then the Netherlands: Finland, Sweden, Norway. Netherlands are 5th best looking people, it is in the north-European Gen. It's not even a discussion, it is a proven fact.
I've spent some time in Europe and I frequently visited the Netherlands. My first visit I noticed the men, I thought one in a million...No, two in five are very very attractive men. Needless to say, I had a very pleasant time. Can I say selective breeding?
Friendly, tall and just generally amazing!
4 Comments
13
Laos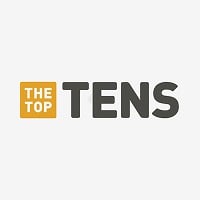 Laos, officially the Lao People's Democratic Republic (LPDR), or commonly referred to its colloquial name of Muang Lao is a landlocked country in the heart of the Indochinese peninsula of Mainland Southeast Asia, bordered by Myanmar (Burma) and China to the northwest, Vietnam to the east, Cambodia to ...read more.
So sexy; top of my list of Asian races to marry, although not likely to because communism and laws
People of Laos are naturally beautiful. No makeup or fancy attires. Their simplicity is what makes them simply beautiful. Their hearts are pure and honest. Laos is a country of festivities and every day is a day of celebration.
14
Colombia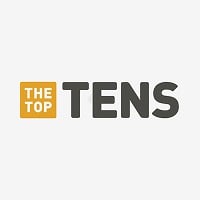 Colombia, officially the Republic of Colombia, is a country situated in the northwest of South America, bordered to the northwest by Panama; to the east by Venezuela and Brazil; to the south by Ecuador and Peru; and it shares maritime limits with Costa Rica, Nicaragua, Honduras, Jamaica, Dominican Republic ...read more.
Super hot and welcoming
Colombian men and women are very attractive due to there deep facial features dark hair and nice eyes Colombia has many stars in America like Sofia Vegera and Shakira just two examples of beautiful Colombian women and for the men most new generation men in Colombia are very tall with nice jawlines and cheekbones and are very active and athletic people who love to dance
I can't go anywhere in the cities without seeing at least a dozen attractive people. Definitely the most beautiful people I've seen.
The most beautiful people here are found by looks and heart, the girls are smokin hot
7 Comments
15
United States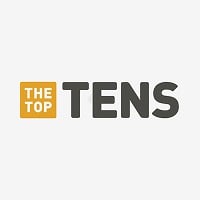 The United States of America, or the U.S.A. for short, is a federal republic composed of 50 states, 48 of them are contiguous states. There are two other states, Alaska and Hawaii, which are north and south of the contiguous states, respectively. The United States declared its independence from the ...read more.
The people of the United States are so damn ugly. Those rednecks are unattractive. Almost everyone is unattractive. But of course, there are only a select few in America that are beautiful, but those are usually, or always, fake. If you'd go to any other country in the world, there would be a lot more beautiful people that dress pretty nicely. Meanwhile in the US, just go to your average McDonalds and see all the poorly dressed people there. And noticed how fat most of them are. I know I might be generalizing, but really, do you really think that Americans aren't making harsh and discriminatory comments towards other much better countries? And of course it's not ALL about a person's physical appearance (though it does somewhat matter contrary to popular belief), but the thing is, on the inside, Americans are downright terrible. They're all ones in that aspect. Arrogant, rude, dumb, killers. And before we go, why not we see an arrogant and false comment from one of our fellow ...more
I Live in The USA and I'M Pretty so thank you for putting this up here
The white people of the United States are beautiful. They are also the most generous people in the entire world. That is why people of all other nations want to go the the United States and be American!
Wow that so racist, white people aren't the only beautiful people - Byler
Not necessarily
Of course there is beautiful people, but that comment stating the film and music industries showcase the overall beauty of the country is flawed, as this is obviously an extremely small sample of Americans. Also, its likely that these people make it in the business partly due to these looks anyway, and is therefore an unfair example.
31 Comments
16
South Korea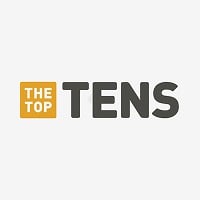 South Korea, officially the Republic of Korea, is a sovereign state in East Asia, constituting the southern part of the Korean Peninsula.
They are beautiful
Because there features are great
They are definitely the most beautiful. I believe that they are the most attractive race among the men. They have a calm, refined aura with their light skin and black eyes. And their physiques are nicely toned. Their facial structure is pretty without pointy noses and calming black eyes unlike the European and other foreign races. Asians tend to be the most attractive, but Indians and Pakistan people are not. I even admit this though I am Indian.
South korea is full of male perfection
35 Comments
17
Australia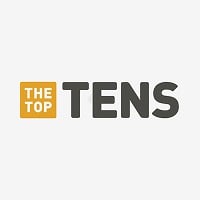 Australia, officially known as the Commonwealth of Australia, is a country comprising the mainland of the Australian continent, the island of Tasmania, and numerous smaller islands. Australia has a very warm climate and is very dry. The country's official language is English.
Dating in Anywhere Else: Hey LADDYYY!

Dating in Australia: Well at least the government hasn't shot you yet!
Everything In Australia Is Beautiful & People Also Too.
Because they are amazing
She Is Beauty
She Is Grace
No!
She Will Punch You In The Face

Australian Girls Are Beautiful Though
22 Comments
18
Italy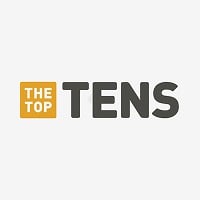 Italy, in italian Repubblica Italiana, is a unitary parliamentary republic in Europe. ...read more.
Foreigners may think that us Italians are being rude due to our loud voices and controlling attitudes, but we are very friendly people. Italians care for other people if someone gets hurt Italians feel very bad and try and help you in other areas of the world people mind their own business. Italians are also very welcoming and volunteer a lot like for activities like the Befana, Il paglio, etc...
Here in Switzerland we have lots of Italians who immigrated with us for the last 150 years.

Each year and that for generations most of them, and by entire families are returning back to their own country (Italy). That shows how much they are not integrated and how much they do not want to really stayed in Switzerland. Those people do not give any added value to our country. They just refuse to be pure Swiss.

And we guess that this stupid and arrogant way to do is not only visible in Switzerland but also in major countries where they have migrated all along the ages.

So they just come with their food pizza and pasta, eat just that and never try to tend to be Swiss.

Most of other migrants from Asia, Africa and South-America for example are much more respectable people and therefore much to be respected.

And Italians will never accept in their own country someone doing the same as they are doing.

For this reason Italians are very racist, in ...more
The guy that was in racist comment anyways this is not about racist
Rude, arrogant, nasty, xenophobic and thieving. Rampant poverty and crime in cities. Cops=useless Italy would be great if there were no Italians living in it. And your pizza sucks better slice at almost any pizzeria in New York. Overpriced. Overrated.

Italy is kind of disaster, cities and beaches full of rubbish, no accommodations on highway etc...
Road infrastructures look like 60 years ago.
Always same kind of restaurants and food and far to be good.
And Italians are extremely rude and have really bad manners.

Crime, immigration, tourist robbing, over hyped, dirty, corrupt and those are adjectives id use to compliment them.

The best in Italy: When returning back home.
53 Comments
19
Denmark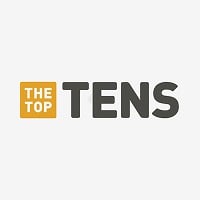 Denmark is a Scandinavian country in Europe. The southernmost of the Nordic countries, it is south-west of Sweden and south of Norway, and bordered to the south by Germany.
Beautiful, stunning people everywhere.
Okay, the people all look attractive and proper everywhere you go. They're all fit, all smiling, and all beautiful. Best looking people by far.
Denmark straight up have some of the most beautiful people
The danish people are stylish at every time of the year, and they're always stunning and looking fit.
4 Comments
20
Poland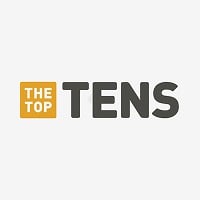 Poland, officially the Republic of Poland, is a country in Central Europe, bordered by Germany to the west; the Czech Republic and Slovakia to the south; Ukraine and Belarus to the east; and the Baltic Sea, Kaliningrad Oblast (a Russian exclave) and Lithuania to the north. With a population of approximately ...read more.
The most beautiful men in Europe!
I went there last year and I'm still shocked how many beautiful people fall on a square meter.. In my country (Australia)'s not so common to meet so beautiful people just in the street.
Polish women are the most beautiful!
Shocked cause everyone Is pretty here's
13 Comments
21
Belgium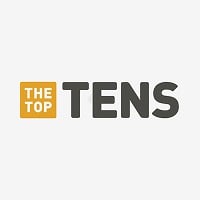 Belgium, officially the Kingdom of Belgium, is a country in Western Europe bordered by France, the Netherlands, Germany and Luxembourg. A small and densely populated country, it covers an area of 30,528 square kilometers (11,787 square miles) and has a population of more than 11 million.
Belgium may be a small country but there are much beautiful people
Oh my god! They're so good looking!
Its really diverse there,even though its small,beautiful people 👍
Laura Tesoro, Matthias Schoenaerts, Louis talpe, Kathleen Aerts, Loic Nottet, Kevin De Bruyne, Hanne Verbruggen,...
Belgium is small, Maybe doesn't deserve in top 10 but in top 20.
22
Czech Republic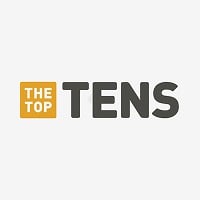 Czechia, officially the Czech Republic, is a nation state in Central Europe bordered by Germany to the west, Austria to the south, Slovakia to the east and Poland to the northeast.
My dad says they look pretty
Czech republic is not as good.
I know cause I came from it.
Beautiful country
People from Czech are very similar to those in Russia
4 Comments
23
Papua New Guinea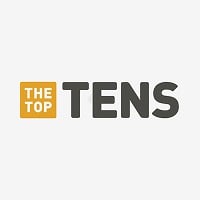 Papua New Guinea, officially the Independent State of Papua New Guinea, is an Oceanian country that occupies the eastern half of the island of New Guinea and its offshore islands in Melanesia, a region of the southwestern Pacific Ocean north of Australia.
You also eat people so yeah
This country has a unique look...but certainly beautiful as you stare at those persons. Also one of the most beautiful looking tribes...love yah!
Most beautiful people you'll ever find on earth. They are loving, caring and really emotional.
Yes its fact that Papua New Guineans are very friendly
24
Belarus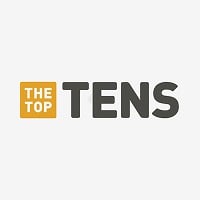 Belarus, officially the Republic of Belarus, formerly known by its Russian name Byelorussia or Belorussia, is a landlocked country in Eastern Europe bordered by Russia to the northeast, Ukraine to the south, Poland to the west, and Lithuania and Latvia to the northwest. Its capital and most populous ...read more.
25
Ukraine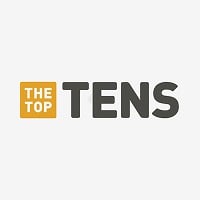 Ukraine is a sovereign country in Eastern Europe, bordered by Russia to the east and northeast, Belarus to the northwest, Poland and Slovakia to the west, Hungary, Romania, and Moldova to the southwest, and the Black Sea and Sea of Azov to the south and southeast, respectively.
Beautiful people, especially women. Must be in top 5
Have you seen Ukrainian women? ;) If you did, this list would look drastically different.
Beautiful and kind people, especially women!
I don't really understand why it states in the list after India and Pakistan, just Google the pics of their women!
4 Comments
26
Ireland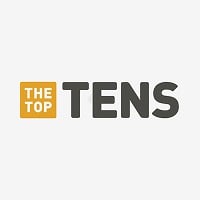 Formed in 1916 after the Easter uprising, Ireland is a small country with a population of roughly 5 million.
Red heads are the rarest of them all which make it most attractive
I agree Irish people are beautiful but red hair is actually rare here too laugh out loud.
I'd love to live in Ireland. Even if you're not a red head.. The pale skin and dark hair.. well, anything, every Irish girl I've met has been a doll!
I'm from Ireland and red heads are quite rare here lol, most people have dark hair with pale skin. - wolphert
12 Comments
27
Bhutan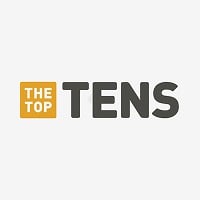 Bhutan, officially the Kingdom of Bhutan, is a landlocked country in South Asia at the eastern end of the Himalayas.
Ugly people
28
Mauritius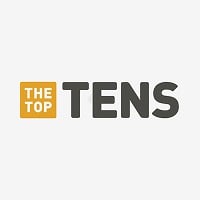 Mauritius, officially the Republic of Mauritius, is an island nation in the Indian Ocean about 2,000 kilometres off the southeast coast of the African continent.
I think Mauritius should be ranking b/n 10-20. Anyways, the ranking is not made fare.
29
Sri Lanka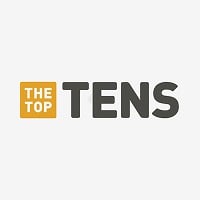 Sri Lanka, officially the Democratic Socialist Republic of Sri Lanka and known from the beginning of British colonial rule until 1972 as Ceylon, is an island country in South Asia near south-east India.
Sri Lanka has the best people in the world!
Friendship Means Sri Lanka
People smile with all human in the world you ca never find but in Sri Lanka. and so hospitable.
The people their are stunning. They do awesome stuff because their nice, handsome and smart! They look good!
3 Comments
30
Fiji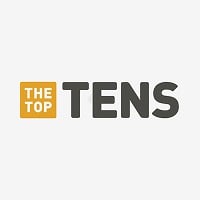 Fiji, officially the Republic of Fiji, is an island country in Melanesia in the South Pacific Ocean about 1,100 nautical miles northeast of New Zealand's North Island.
31
Finland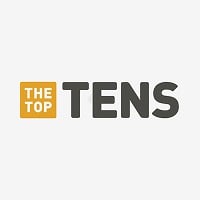 Finland, officially the Republic of Finland, is a sovereign state in Europe. It has a capital of Helsinki and got independence from the Soviet Union after WWI.
Colored eyes and blonde hair is the norm, it's much more different than other places. The Finnish are beautiful stunning people.
Hot, blonde, sexy cold, like what else do you need?
Finnish people are auite shy but beautiful
Not enough love is being spread for the Finns... yes, their Swedish competition are stunning but Finns are too! Perhaps a little quieter, but just as sweet and just as sexy.
2 Comments
32
Canada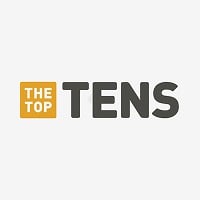 Canada is a country in North America that is next to the United States, and it's the 2nd largest country in the world by area (size is 9.985 million km²). This country has 10 provinces, and 3 territories. Canada became a dominion on July 1, 1867. Its 10 provinces are: Ontario, British Columbia, Quebec, ...read more.
I am canada berry saxyy
What? All of the prettiest people I know are Canadian!
Aye, I thought we'd be way better
Ryan Reynolds, Ryan Gosling, Pamela Anderson, Michael Buble
11 Comments
33
England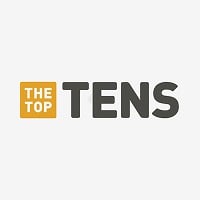 England, previously the Kingdom of England, is a constituent country of the United Kingdom along with Scotland, Wales and Northern Ireland. ...read more.
English people are more good looking than the Indian people
The most beautiful person on earth lives in England and that's ME! outrageous I am fabulous in everyway from head to toe I look like if Kylie Jenner and Ariana Grande had a baby and I think that I should be a model England is the best place on earth and if you don't agree DIE! now.
Best country in the world! We are articulate and present ourselves well. The men are very good looking.
Man, a classic English rose is one that'll blow you away! Amazing accents, elegant style and brilliant manners. Don't miss out on these!
17 Comments
34
Palau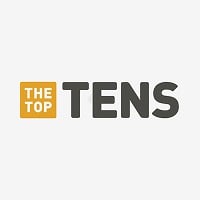 35
Hungary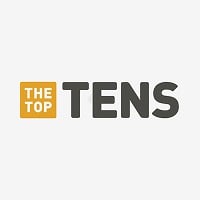 Hungary is a sovereign state in Europe. It is situated in the Carpathian Basin and is bordered by Slovakia to the north, Romania to the east, Serbia to the south, Croatia to the southwest, Slovenia to the west, Austria to the northwest, and Ukraine to the northeast.
No, they are not beautiful. Maybe average appearance, but hungarian people have hostile mentality toward foreiginer people. I found them racist. Never seen such rude unfriendly people.
No one knows Hungary, besides those who have gone to it. But once you have... You will know what I am talking about.
They definitely have the most beautiful women and most attractive men
, these people are sooo fit it's unbelievable! If you are looking for someone who is attractive, go there! NOW!
36
Israel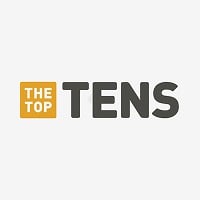 The State of Israel is a country in the Middle East and the only country with a Jewish majority in the world but arab, african and east asian communities still can be found. ...read more.
Israeli people are welcoming and kind so keep your big mouth shut
Ugliest people.
Most Beautiful exotic girls in israel
Ew no they are ugly, are you blind?
14 Comments
37
French Polynesia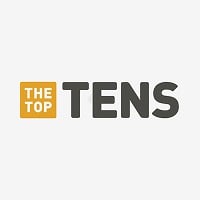 French Polynesia is an overseas collectivity of the French Republic; collectivité d'outre-mer de la République française, sometimes unofficially referred to as an overseas country; pays d'outre-mer.
38
Iceland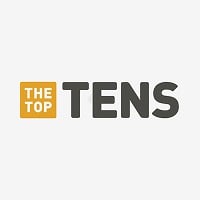 Iceland, also called the Republic of Iceland, is a Nordic island country between the North Atlantic and the Arctic Ocean.
Seems like a cool country,vote from me
Blondes with blue eyes 😍
39
Portugal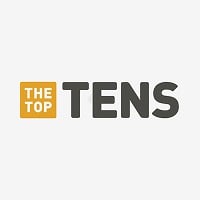 Portugal (est.1152), officially the Portuguese Republic, is a country located mostly on the Iberian Peninsula in southwestern Europe. It is the westernmost country of mainland Europe, bordered to the west and south by the Atlantic Ocean and to the north and east by Spain. Its territory also includes ...read more.
Seriously, the most beautiful people I have ever seen!
Forget about Italy, Spain, France etc. I do travel a lot! First time I went there, I was blown away... And the world says the Italians know how to dress? Pure joke, go to Portugal, you will be amazed! What a pleasant surprise this was for me!
The most beautiful women I ever ever seen (an I travel A LOT)!
They are so beautiful, the beauty is in them genes, the real latin Europeans and more than beautiful they are so nice an kindly..
Why is Portugal so low on this list?
5 Comments
40
Greece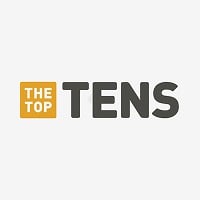 Greece, officially the Hellenic Republic, also known since ancient times as Hellas is a country located in southeastern Europe.
This is all an opinion poll and does not show the truth (When I see that India is number 2 for instance! ) Greek people on average are very beautiful. While I have been to many countries and people in countries like India are definitely by far not as beautiful. Even Indians who spoke out honestly said that. It does not mean India does not have beautiful people, it's just that people on average in India are by far not as beautiful as people in Greece or Italy on average.
Greek men are the beauty it self! The most perfect profile in the world, and most slender body! I truly love them!
I like the classic beauty in my country. Women there are beautiful without make-up, too.
Greeks are definitely very attractive. Both the men and women! They should be on the top part of the list... We have a very beautiful exotic look!
8 Comments
41
Iran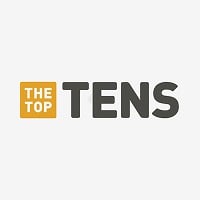 Iran, also known as Persia, officially the Islamic Republic of Iran, is a sovereign state in Western Asia. The capital city is Teheran and the major city is also Tehran. The country's official language is Persian. ...read more.
Iran is a bridge between east and west. Iranian beauties have big eyes of Indians with slanted form of Asian skin color of west with cuteness of east.
In addition they have gathered scents of East and west and combined it.
One of the most beautiful people in the world
People of north are more like turkish people. In south of caspian sea people have light skin and also have a few light hair and even blonde! They have their special genetic. But most of Iranian people have dark hair. They are not exactly white but their skin is lighter than arabs but not as turkish people
Most beautiful men and women in all asia. I think after Russia and eastern europa, Iranian people especially the women are the most beautiful people in the world. Do not believe on it? So go there to see by your eyes. - Shahramkhani
37 Comments
42
Mexico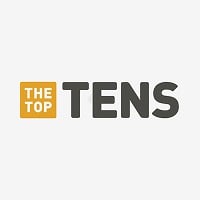 Mexico, officially the United Mexican States, is a federal republic located in North America. The country is located between the U.S. and Central America, and is known for its Pacific and Gulf of Mexico beaches and its diverse landscape of mountains, deserts, and jungles.
I'm peruvian and I think mexicans are one of the most beautiful people in the world honestly why is it so low
Las mejores chicas del mundo
Northern states have good looking people need be there to see awesome.
Mexican people are the most beautiful people in the world especially in the central part. They are more beytiful than many other countries and deserve to be at the top.
7 Comments
43
Vietnam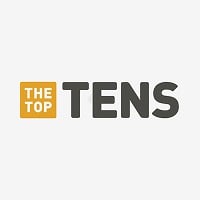 Vietnam, officially the Socialist Republic of Vietnam, is the easternmost country on the Indochina Peninsula in Southeast Asia.
Bit eyes, beautifull lips, nice curves
I am Vietnamese and I am proud to be. I think that listing countries about their beauty is just not right. Also the people who are saying so much hate about Vietnam needs to just stop. Even though I think Australia, France, South Korea, and Japan are beautiful too I still think Vietnam needs love too! And, we made pho! My opinion is that Vietnam is beautiful and I am still proud to be Vietnamese even we are "28th" on the ratings. #LOVEVIETNAM!
UGLIEST COUNTRY EVER
Vietnamese people have big eyes and most of them back then still live in Australia. Some people in Australia, you didn't even know that there are some Vietnamese
7 Comments
44
Nepal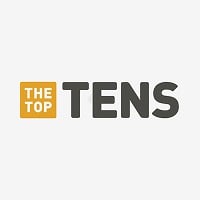 Nepal, officially the Federal Democratic Republic of Nepal, is a sovereign state located in South Asia. ...read more.
There is so many kind of beautiful. Bery beutifull country with people
They are naturally beautiful people
Nepalese people are naturally beautiful and believe in social work. They are brave and respect all the religion in the world. Mainly girls are charming and beautiful.
Nepal is a country with full of beauty not only by nature it is gifted with beautiful women and handsome men...
7 Comments
45
Morocco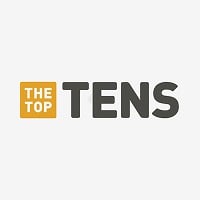 Very understanding people plus charming eyes
" Charming beauty, Smart mind and a great style of life; People dress properly, and most of beautiful girl in the world are moroccan because of the mixt history of the kingdom "
Best looking people in Africa and the Middle East.
White skin to dark skin, green eyes to dark eyes.
Blond to dark hair.
Pretty mixed but one charm!
Thus, they are so smart.
We are beautiful Ma Shaa Allah
3 Comments
46
Thailand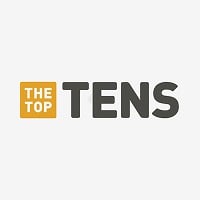 Thailand, officially the Kingdom of Thailand, formerly known as Siam, is a country at the centre of the Indochinese peninsula in Mainland Southeast Asia.
The land of smile. People are nice and friendly.
Thai People are very good and respect tourist.
Nice chinky eyes... Same to philipinos
I'm from Thailand and that's why 😂
47
Egypt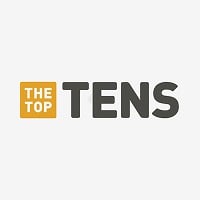 Egypt, officially the Arab Republic of Egypt, is a transcontinental country spanning the northeast corner of Africa and southwest corner of Asia, via a land bridge formed by the Sinai Peninsula.
Egypt is the home of beauty, Egyptian women are amazing whatever they are white blond or black beauty
The Egyptian women have a magnificent magic and beauty
Love the tanned Egyptian skins and their olive eyes.
Egyptians are the most ugly people they black
4 Comments
48
Bangladesh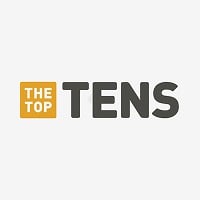 Bangladesh, on the northern coast of the Bay of Bengal, is surrounded by India, with a small common border with Myanmar in the southeast. The country is low-lying riverine land traversed by the many branches and tributaries of the Ganges and Brahmaputra rivers.
Innocent people
Bangladeshi people are so kind
Their Hospitality level is Sky High! Which make them world nicest People...
Bangladeshi girls have large eyes
7 Comments
49
Afghanistan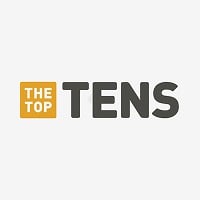 Afghanistan, officially the Islamic Republic of Afghanistan, is a landlocked country located within South Asia and Central Asia.
The most beautiful people and the most polite and brave people the world has ever known
Allah Akbar
Their women is very attractive
Afghans I believe are both beautiful inside and put especially with those beautiful fearless blue/green eyes. Actually every afghan/person is beautiful no matter how they look
27 Comments
50
Turkey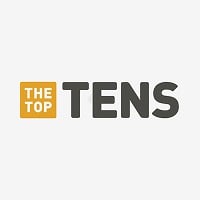 Turkey, officially the Republic of Turkey, is a transcontinental country in Eurasia, mainly in Anatolia in Western Asia, with a smaller portion on the Balkan peninsula in Southeast Europe. Turkey is bordered by eight countries with Greece and Bulgaria to the northwest; Georgia to the northeast; Armenia, ...read more.
All the Turkish people I've met are beautiful. They were also well mannered, patient, and understanding.
Turkey has the most beautiful people for sure. Beren Saat is one of the most beautiful ladies in my opinion, and there are many others who are beautiful and charming
Definitely one of the most beautiful people on earth are Turks!
Most definitely the hottest men and the prettiest women!
14 Comments
PSearch List
Related Lists

Most Beautiful Countries

Countries With the Most Beautiful Women

Most Beautiful European Countries

Countries with the Most Beautiful Flags

Most Beautiful Asian Countries
List Stats
12,000 votes
124 listings
6 years, 266 days old

Top Remixes (41)

1. India
2. Italy
3. Bangladesh

ShiviDIVI

1. Spain
2. Japan
3. Laos

kikodo

1. Italy
2. Ukraine
3. Australia

Alexandr
View All 41
Error Reporting
See a factual error in these listings? Report it
here
.