Top Ten Disney Channel Shows That Should Have a Spin-Off
Wouldn't it be great if all our favourite Disney Channel shows got spin-offs? Here are the shows I think deserve sequels the most. Feel free to add any!

The Top Ten

1 Austin and Ally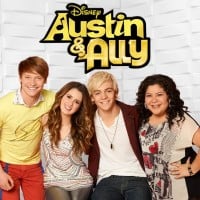 Austin & Ally is an American teen sitcom that premiered on Disney Channel on December 2, 2011, and ended on January 10, 2016. The series was created by Kevin Kopelow & Heath Seifert, the writers and producers of the Disney Channel sitcoms Sonny with a Chance and Jonas.
MY GOD YES Austin and Ally should go back in time when they are 20 something married with out the kids. Then they have helpers out on Music Factory. 4 students names Roxy, Olivia, Chole or Celine and Katelyn. It spells out ROCK That can be the band name ROCK IT ON. They have a manger that is a boy named Jason or Jacob. He's also the filmmaker songwriter and more. Chloe/Celine and Jason/Jacob has a special Connection like Austin and Ally.
Yes!

The spin-off should center on Ally and her family and still have the awesome songs. The time set of it should be before she meets Austin and before she got stage fright! I actually have made a script ( while working on more) for the show idea before "Austin and Ally" even aired, the only difference is Ally's last name
I know this is one of the more modern shows on this list, but I like this show. It has great characters, strong humour and fantastic music. In a sequel, I would love to see a fairly similar show, but perhaps focusing a bit more on Trish or Dez.
I love this show, it helps me relax and laugh.
2
Good Luck Charlie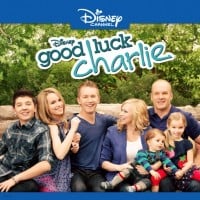 Good Luck Charlie is an American sitcom that originally aired on Disney Channel from April 4, 2010, to February 16, 2014. The series' creators, Phil Baker and Drew Vaupen, wanted to create a program that would appeal to entire families, not just children.
Personally, I would love another show about the Duncans. I wouldn't mind if it focused on Teddy's days in college; Amy and her continuing success on Good Morning Denver; PJ and Bob's life as they continue to run the food truck together; Gabe continuing to pull pranks on Mr. Dabney; Charlie's adventures through life (with the help of Teddy's video diaries, of course), or Toby's life as he grows to be a teen or tween (I want to see if he would be as mischievous as Gabe).
I watched this show in highschool and now my daughter can't get enough of it. I would love to see how Charlie uses her videos to help her through school, with Teddy's help of course.
I absolutely LOVE this show and was very sad that it ended. It would be nice to see the show pick back up again.
I watch this very powerful show about family make Video Diary. This might be cool if this got reboot.
3
A.N.T. Farm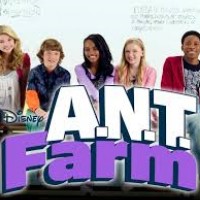 A.N.T. Farm is an American teen sitcom which originally aired on Disney Channel from May 6, 2011 to March 21, 2014.
It would be cool if there was the title called China Parks and Olive Doyle.
There should be a spinoff of A.N.T. Farm
4
Dog with a Blog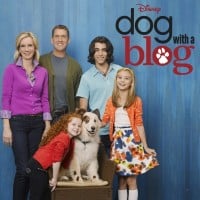 Dog with a Blog is an American television sitcom that premiered on Disney Channel on October 12, 2012, and ended on September 25, 2015. The series stars G Hannelius, Blake Michael, Francesca Capaldi, Stephen Full, Regan Burns, and Beth Littleford. The series was co-created by Michael B. Kaplan.
They should get Stan & Princess their own apartment with Freddy & Gracie
5
Liv And Maddie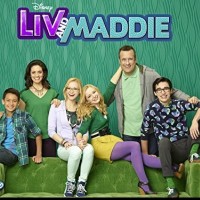 Liv and Maddie is a live-action Disney Channel sitcom that started on July 19, 2013, and ended on March 24, 2017. It is about two identical twin sisters named Olivia "Liv" Rooney and Madison "Maddie" Rooney (both portrayed by actress Dove Olivia Cameron; born in January 1996 as Chloe Celeste Hosterman) who reunite after one of them, Liv, returns to her home to see her family after four years of starring on a hit musical sitcom entitled "Sing It Loud!". The show is both a comedy and a drama, and is intended for viewers of all ages. In total it has had four complete seasons and its fourth and final season started on September 23, 2016.
In the last episode they say" The Rooney's are taking over California! " So why not just make another great spin-off called Liv and Maddie: California Girls? Liv, Maddie and Willow can all go to college. Joey and Parker can find a new high school And Liv can still act in Voltage because they already said that they are moving to L.A. and Maddie can play basketball. Actually I think Disney is going to make a spinoff of this because they leaved all of the pieces like this and think about it Liv brought the Sisters by Chance Friends by choice picture with her, so it wasn't destroyed in with the house when it fell down in the last episode.
In the last season of Liv and Maddie: Cali Style, in the series finale, the twins Liv and Maddie, Joey, and Parker are heading in different directions. Liv is going to be in a Broadway musical, while Maddie is giving up basketball to build tiny houses for people in need, just like in "Tiny House-A-Rooney" when she and Willow helped their friend Eddie, who played the guitar while singing. Joey is going to college, and Parker is going to the biodome.

I think there should be a spinoff that follows their separate journeys, similar to what was shown in the Liv and Maddie series finale, and how things work out for each of them. Their mom and dad could figure out when they can all spend time together whenever they aren't busy pursuing their own dreams. Aunt Dina should stay in California and continue doing her own thing. Perhaps they should also consider moving back to Wisconsin, where their rebuilt house was located. It got destroyed in the Season 3 finale, ...more
This is another one of the more modern shows I like. Anyway, I think this is a great show. I love all the actors,songs and characters. I have no idea what could happen in a spin-off, but I'd love it to stay focused on both the twins and not split them up.
They should make a spin off or a movie based around Liv and Maddie dealing with living together in California and seeing what adventures they have and famous stars they meet together.
6
Hannah Montana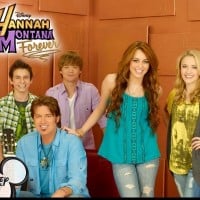 Hannah Montana, also known as Hannah Montana Forever for the fourth and final season, is an American musical comedy series created by Michael Poryes, Rich Correll, and Barry O'Brien which focused on Miley Stewart, a teenager living a double life as an average schoolgirl by day and a famous recording artist Hannah Montana by night.
Best show ever! Period. End of discussion. Nothing can amount to it please make a spin off. For Oliver and follow his music career it will be very good.
I never liked it when New Miley has arrived. How about we replace Miley with Emma Roberts? How about the title will be Amber Montana?
I never liked this show...but the spinoff would be even worse if new Miley starred in it.
This would be great if we still had old Miley.
7
Jessie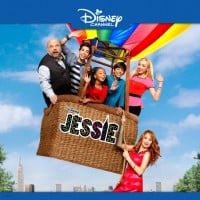 Jessie is an American sitcom that originally aired on Disney Channel from September 30, 2011 to October 16, 2015. The series was created and executive produced by Pamela Eells O'Connell and stars Debby Ryan as Jessie Prescott, a small town Texas girl who moves to New York City to try to become an actress, ...read more.
Bunk'd ring a bell
8
Shake it Up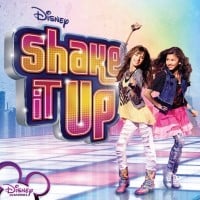 Shake It Up (sometimes stylized as Shake It Up!) is an American sitcom that originally aired on Disney Channel in the United States from November 7, 2010 to November 10, 2013. Created by Chris Thompson and starring Bella Thorne and Zendaya, the show follows the adventures of CeCe Jones (Bella Thorne) ...read more.
I love this show it would be great to have the. Spin off with cede and rocky I love the actors zendaya and Bella throne!
Shake It Up is my favorite Disney show ever! I really wish it would come back.
9
The Suite Life of Zack And Cody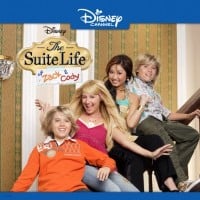 The Suite Life of Zack & Cody is an American sitcom created by Danny Kallis and Jim Geoghan. The series was first broadcast on Disney Channel on March 18, 2005, with 4 million viewers, making it the most successful premiere for Disney Channel in 2005. It was one of their first five shows available on ...read more.
I love the Suite Life series! They should continue the series into Zack And Cody's college days!
They should try and get the original cast including Woody,Mr.Mosby And Mrs.Mosby since they got engaged on last episode of Suite Life On deck,Bailey Pickett, And maybe Maya

The Spin-off should be called The. Suite Life In College
Already has a spin-off...Suite Life on deck.
10
K.C. Undercover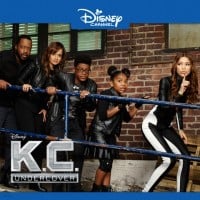 K.C. Undercover is an American sitcom developed for Disney Channel, created by Corinne Marshall and executive produced by Rob Lotterstein.
This show was my favorite it needs a spin-off...Ernie Undercover!
The Contenders
11
Wizards Of Waverly Place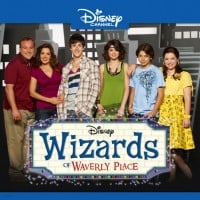 Wizards of Waverly Place is an American fantasy teen sitcom which ran from October 12, 2007 to January 6, 2012 on Disney Channel. The series was created by Todd J. Greenwald, and stars Selena Gomez, David Henrie and Jake T. Austin as three wizard siblings with magical abilities competing to win sole ...read more.
It would be great! This site has much more potential than any other site here! The possibilities: Mason-centered series, Wizard school series, etc. (side note, for otger shows on this list, spin-off shows don't usually have the main character in them!
This might be good, I'd like to see what Alex will do with her powers.
I love this show SO much!
12
Lizzie Mcguire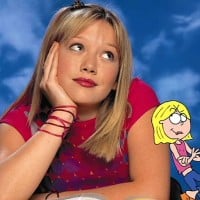 Elizabeth Brooke McGuire, famously known as Lizzie, is the main character in the show. She is portrayed as a caring, rational, and cooperative person, although her animated alter-ego displays her true feelings from time to time.
I know what you're thinking, it's been more then a decade since the days of Lizzie Mcguire. But maybe, just maybe, Disney could make this work.
It's been super long, but it's also been long since Boy Meets World has aired, so why not Lizzie Mcguire?
How about something like the daughter of Lizzie?
They were suppose to have a spinoff starring Selena Gomez called what's Stevie thinking
13
Girl Meets World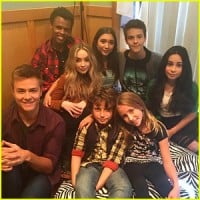 Girl Meets World is an American coming of age television sitcom. The series made its debut on Disney Channel on June 27, 2014.
I know that this is already a sequel to Boy Meets World, but I would still like to see what Riley does when she's older. Maybe she'd be a teacher like her dad, though I suppose it would be more interesting if she went her own way in life.
A spin-off should definitely happen...
I want to see more of riley and your world just as it was with cory
14
Sonny With A Chance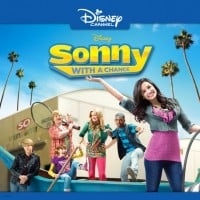 Sonny with a Chance is an American sitcom created by Steve Marmel which aired for two seasons on Disney Channel from February 8, 2009 to January 2, 2011. The series follows the experiences of teenager Sonny Munroe, portrayed by Demi Lovato, who becomes the newest accepted cast member of her favorite live comedy television show, So Random!.
I know that they had So Random!, but I wish they would have a spin-off with Sonny in it as well. I just feel that Sonny and Chad need to be reunited properly.
They have so random
I think they could but not with everyone just Demi maybe a new show with Demi as the lead
15
That's So Raven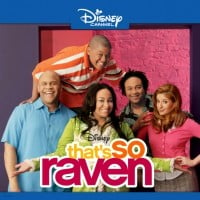 That's So Raven is an American supernatural teen sitcom television series. It debuted on the Disney Channel on January 17, 2003, and ended its run on November 10, 2007. The show had a spin-off series, Cory in the House. The series was nominated in 2005 and 2007 for Emmy Awards for Outstanding Children's ...read more.
The same case as Sonny With A Chance, I know that this show already had a spin-off (Cory in the House), but I do think that the spin-off would've been a lot better if Raven was still in it.
It needs to be another spinoff. The cousin of Raven has arrived and her name is Lora. How about That's So Lora?
They have spin off in 2017 called "Raven's Home".
It already has one!
16
Kickin It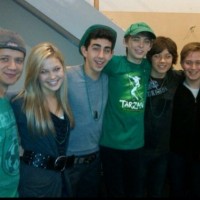 Kickin' It is an American martial arts-inspired comedy television series that originally aired on Disney XD from June 13, 2011 to March 25, 2015. Created and executive produced by Jim O'Doherty, the series is rated TV-Y7 and follows the karate instructor at an under-performing martial arts academy, played by Jason Earles, and his five misfit students, played by Leo Howard, Dylan Riley Snyder, Mateo Arias, Olivia Holt, and Alex Christian Jones.
I love the show kickin it. The spinoff should center around Jack Brewer as he becomes sensis and rekindles his relationship with Kim
I would love this
17
Stuck in the Middle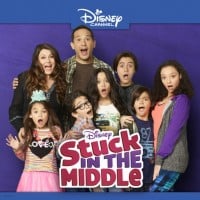 Stuck in the Middle is an American single-camera sitcom developed for Disney Channel, written and executive produced by Linda Videtti Figueiredo. The series premiered on February 14, 2016, and stars Jenna Ortega, Ronni Hawk, Isaak Presley, Ariana Greenblatt, Kayla Maisonet, Nicolas Bechtel, Malachi ...read more.
18
Bunk'd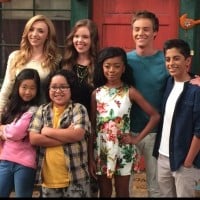 Bunk'd is an American comedy television series that premiered in 2015 on Disney Channel. Created by Pamela Eells O'Connell, the show is a spin-off of the Disney series "Jessie" and follows the Ross kids at a summer camp. The series aims to offer family-friendly entertainment while tackling themes of friendship, teamwork, and growing up. Bunk'd has been praised for its wholesome content and has received multiple nominations for children's programming awards.
I know it is a spinoff of Jessie but maybe it could be about Jessie in Hollywood and the kids start to live in Hollywood with Jessie.
It is not possible for a spinoff to get a spinoff.
I think this is terribble and that thing about Miley is so rude.
This show is amazing
19
Gravity Falls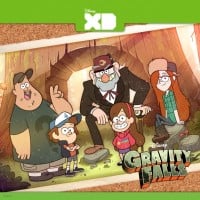 Gravity Falls is an American animated television series produced by Disney Television Animation that first aired on Disney Channel, and then on Disney XD from June 15, 2012 to February 15, 2016. The series follows the adventures of Dipper Pines and his twin sister Mabel in the fictional town of Gravity ...read more.
20
Bizaardvark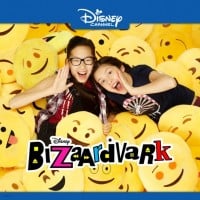 Bizaardvark is an American comedy series starring Madison Hu, Olivia Rodrigo, Jake Paul, DeVore Ledridge, and Ethan Wacker. The series premiered on Disney Channel on June 24, 2016. The show ended on April 13, 2019, running at three seasons and sixty-three episodes.
This show is awesome. I know that it is still going but there needs to be a spinoff series. So glad Jake Paul left. He deserved the wooden spoon from DC. I love Frankie & Piage. I wish I was Bernie. LOVE BIZAARDVARK.

Please Disney Channel (DC) make a spinoff.

Kind Wishes,
Elizabeth McWiggen
I love bizaardvark. The reboot should be called Paige and Frankies Lifeless Adventures!
Bizaardvafk is a great show which deserves a spinoff series...please Disney
21
Andi Mack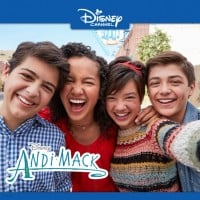 Andi Mack is an American family comedy-drama television series created by Terri Minsky that aired on Disney Channel from April 7, 2017 to July 26, 2019. The series stars Peyton Elizabeth Lee, Joshua Rush, Sofia Wylie, Asher Angel, Lilan Bowden, Lauren Tom, and Trent Garrett. It follows 13-year-old Andi Mack and her best friends, Cyrus Goodman and Buffy Driscoll, as they attend middle school. ...read more.
Andi Mackshould totally have a spin-off! There were so many different plot holes in the last episode.
22
I Didn't Do It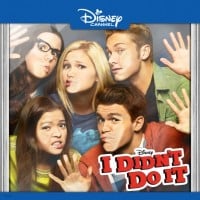 I Didn't Do It is an American teen sitcom that premiered on Disney Channel on January 17, 2014, and ended on October 16, 2015. The series was created by Tod Himmel and Josh Silverstein and stars Olivia Holt, Austin North, Piper Curda, Peyton Clark, and Sarah Gilman.
The show was taken off to soon it would be cool if we got to see all the things after the last episode of the show.
I didn't do it the best show and it deserved a third season, so there must be a spin-off!
23
Cory in the House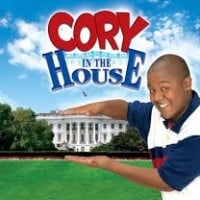 Cory in the House is a television show, which aired on the Disney Channel from January 12, 2007, to September 12, 2008, and was a spin-off from the Disney show That's So Raven.
24
Even Stevens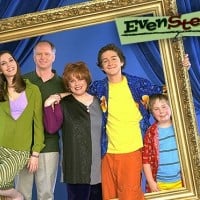 Even Stevens is an American comedy television series that aired on Disney Channel with a total of three seasons and 65 episodes from June 17, 2000, to June 2, 2003. It follows the life of the Stevens, a family living in suburban Sacramento, California, mainly focusing on the clashing personalities of ...read more.
25
Backstage
This is a show all about drama but as much I love this show I don't think it will have a spin off because, I mean people like each other but I still don't think it will have a spin off
This is not Disney guys! This is Family! Ugh!
PSearch List