Top Ten Hottest Disney Channel Guys
The Top Ten
1
Ross Lynch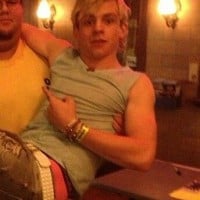 Ross Shor Lynch is an American singer, songwriter, actor, and musician. He is one of the founding members of the pop rock band R5. As an actor, he is known for his debut role as Austin Moon on the Disney Channel original series Austin & Ally, and for his role as Brady in Disney Channel's Teen Beach Movie series.
I had the hugest crush on him when I was a tween! I still have a little crush on him today too. He is so talented and he is a triple threat! What more could you want!? He is also insanely adorable!
Ok, I'm about to go on a rant here. I don't get why EVERY girl has to swoon over some random celebrity JUST because of their looks. I have never really liked anyone, so I don't understand, but STILL. Half of the girls like him why? His LOOKS. These girls don't even know him in real life. I get that girls can like celebrities, but some take it too far. Some completely stalk them and defend them with their LIFE. Honestly! Ugh... Fangirls.
Ross is such a cutie. His hair is awesome, and just... Everything about him is perfect. Not to mention he can sing and act (even though he got stuck with a horrible script on Austin and Ally). And he's not one of those self centered celebrities who think they're god's gift to the world.
Yass! He's so perfect he should definitely be number one! I mean why not? His beautiful blue eyes, his charmingly cute smile, and his perfect blonde hair! He should be any girls dream guy. on top of the amazing look, he's a wonderful singer! His songs make me feel all happy inside! Also, he is really funny and nice so he has the whole deal!
2
Zac Efron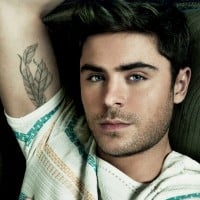 Zachary David Alexander "Zac" Efron is an American actor. He began acting professionally in the early 2000s, and rose to prominence in the late 2000s for his leading role in the High School Musical franchise. During this time, he also starred in the musical film Hairspray and the comedy film 17 Again.
I mean, even outside of him being a Disney star, you gotta admit that Zac is HOTTT! I mean, He does not top Ross Lynch in my book, but I will say he is hot.
Why is Ross Lynch above Zac Efron? Come on, he Ross has a nice face and stuff, but look at Zac, he has the hottest boy next door type face, and his body is so sexy
He's not just the hottest Disney guy, he's the hottest guy in the world, people just get over Ross already!
Why would there be anyone different for number 1 than Zac Efron he is so HOT and hella gorgeous! Team Efron
3
Cameron Boyce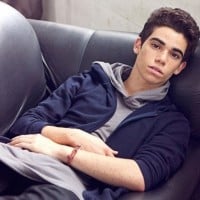 Cameron Boyce (May 28, 1999 - July 6, 2019) was an American teen actor best known for his roles in the feature films Mirrors, Eagle Eye, Descendants, Grown Ups, and Grown Ups 2, as well as for his starring roles as Luke Ross on the Disney Channel comedy series Jessie and as Conor on the Disney XD series Gamer's Guide to Pretty Much Everything.
Cameron Boyce have the looks but he has a great personality. I don't care about the fame nor the looks, I care about the inside. What if he wasn't famous or that good looking, I will still love him. Call me crazy but this is true. He inspired others, he loves his fans, he is talented, smart and unique in his own way. This is what I like in a guy. I don't know if I will meet him one day but I hope I will. If Cameron Boyce read this comment, I hope he smile and be happy. If not, it's OK.
Cameron is an amazing dancer, very confident in himself, and doesn't shy away if he screws up. He's also charming and so talented. And...well, yes, he's got amazing freckled cheekbones, big lips, and eyes too big for his face, but his talent overshadows his looks, while it is generally vice versa with Disney stars and starlets.
I honestly don't get why 12-13 year old girls drool over Cameron.

I really feel bad for him. I really do.

All he is is a 15 year old guy who acts on Disney Channel. He really is just a regular guy who works for Disney Channel. Wow. Just wow.
He's so adorable. He makes my heart pound in my chest and makes me sweat when I see him smile or dance. I love the freckles. Even though he's shorter than me I can look past that because he's so hot. Haha love him.
4
Jake T. Austin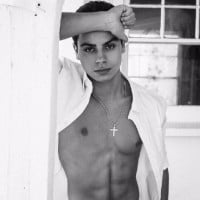 Jake Austin Szymanski (born December 3, 1994), known professionally as Jake T. Austin, is an American actor. Beginning a career as a child actor at the age of seven, Austin is a five-time Young Artist Award nominee, best known for his role as Max Russo on the Disney Channel series Wizards of Waverly Place, and as the voice of Diego on the Nickelodeon animated series Go, Diego, Go!. Austin was also the original actor who portrayed Jesus Foster on the ABC Family family/teen drama series The Fosters.
Jake T. Austin is so cute! I LOVE him. I would do everything it takes to meet him. Such a cutie. He's such a charming boy and if I had my last day at earth it would be with him (THAT'S TRUE! ) So cute, laugh out loud!
He's waay hotter than Zac Efron so I don't know he's so low! He's gonna be a heartbreaker when he gets older! I love him and wish I could meet him! I bet he'd think I'm really hot!
He grew up to be sexy as hell. I hope he stays wit his acting career he is one of my favorite guy actors from Disney
OMG Jake T Austin is Crazy HOT. I wish some day I meet him I will go running to him and jump on hime and start kissing him hard
5
Billy Unger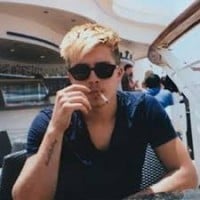 William Brent "Billy" Unger is an American actor. He is known for playing Chase Davenport on the Disney XD series Lab Rats and Lab Rats: Elite Force.
Billy is so attractive. If you scroll through his instagram you can see how he is his own person and doesn't care what other people have to say about it. He is true to himself and truly beautiful to look at
Why isn't he higher? He is so sexy. He has a hot body and is way hotter than spencer bold man.
He's so hot! Billy should he at least top five. He's hotter then a lot of these people.
I love Billy Unger. I love everything about him. Lab rats is awesome.
6
Nick Jonas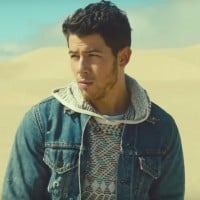 Nicholas Jerry "Nick" Jonas is an American singer, songwriter and actor, best known as one of the Jonas Brothers, a pop rock band he formed with his brothers Kevin and Joe.
The way you love me
When your ready come and get it
Put your pom poms down for me
I think I'd have a heart attack

1. Pom poms
2. Come and get it
3. Heart attack
4. The way

Does that give you an idea! I love the jonas brothers and my favourite is nick because he is so cute! He has the best voice, if you compare him with another person. He works so hard to get where he wants to go despite the fact that he has type 1 diabetes which is a very serious illness. Nick Jonas is the best!
Nick because he is so handsome cute have a wonderful voice good looks can play 4diff. Organ best actor so gentleman have a good heart
I love nick j
Nick lover 4 ever
Nick Jonas is attractive, talented, and he's all grown up now. He's toned, and isn't that dorky little adorable kid. Now he's this attractive, muscular, adorkable man.
He's amazingly adorable and hot. Why wouldn't he be top one? He has the looks, the talents and everything else just falls into place.
7
David Henrie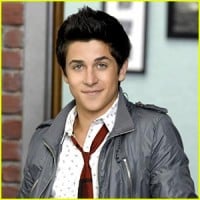 He is so hot. But the bet thing about him is he usually plays an awkward kind of geeky character, (not a hot guy on the basketball team, like Zac Efron) and yet you are still able to see just how good looking he is
Gorgeous!
Love him... Rock those biceps David!
Love your body, love your face, love YOU!
I think the list for Hottest Disney Channel guys should be: 1. David Henrie. 2. Ross Lynch 3. Zac Efron/Joe Jonas
He's amazing at acting and is very fit... He's just the complete package and should be number 1
8
Cole Sprouse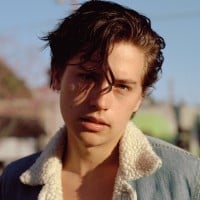 Cole Mitchell Sprouse is an American actor, and twin brother of Dylan Sprouse. He is known for his role as Cody Martin on the Disney Channel series The Suite Life of Zack & Cody and its spinoff The Suite Life on Deck.
Puberty hit Cole Sprouse like a truck. Even when growing up and watching The Suite Life of Zack and Cody, he was always my favourite, he went from cute to HOT! He's style is gorgoes, he's hair is always on point and I've never seen a cuter face!
Ummm... I actually like him better with blonde hair. I guess I'm just used to him as Cody Martin in The suite life of zack and cody, suite life on deck, and the suite life movie (all when he had blonde hair).
The cuter of the twins! Going to break a lot of hearts.
He is amazing! Like I freak ever time I see him.
9
Dylan Sprouse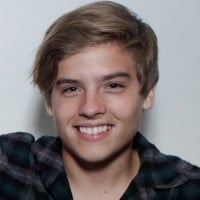 Dylan Thomas Sprouse is an American actor, and twin brother of Cole Sprouse. He is known for his role as Zack Martin on the Disney Channel series The Suite Life of Zack & Cody and its spinoff The Suite Life on Deck.
He is just so HOT. He was adorable when he was younger but now? He's on fire. And he's one of those more decent celebrities and I think he's pretty humble and just amazing. I've had a crush on him forever
He is so cute, more then his brother cole, I say he should be in the top three at least, and he should so steal second place on J. T austin, but I do to admit zac Efron totally right no one can beat him
Why is Ross lynch in first? I see nothing attractive about him. At least Dylan is actually cute.
Okay, I suppose he's quite hot. Although, not as hot as Ross Lynch! (As you've noticed I've wriiten about every guy here.
10
Kenton Duty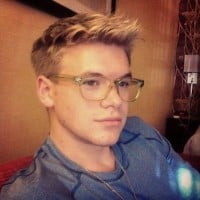 Jeffrey Kenton Duty is an American actor, singer, and dancer. He is best known for his recurring role as "Young Jacob" on the final season of the ABC primetime drama, Lost, and for his co-starring role as the flamboyant European exchange student, Gunther Hessenheffer on the Disney Channel comedy series, Shake It Up!
Ok, can I just say how SHOCKED I am to see this guy at number 10?!?! I have always like Kenton Duty as an actor and person in general. He is exceptionally good looking and better yet, he's only 6 months older than me! Yes please! Fun fact, he can both sing and play guitar.
He's really hot but he plays a really obnoxious character so you usually can't tell.
Well I'm not sure why I voted him if I didn't always like his character in Shake It Up...
Me and my sister love you we watch shake it up all the time P. S we think your hot
The Contenders
11
Leo Howard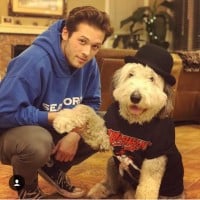 Leo Howard is an American actor, model and martial artist. He began his acting career at the age of seven, Howard is known for incorporating his karate skills into his feature film and television roles.
Leo Howard is awesome! He is so cool his hair is probably the coolest looking hair ever! He's just so awesome and cool I can't explain it. All I know is that he is definitely number one on my list!
HE is really SMOKIN' HOT! This guy is a pro martial artist and he is also the hottest ever! I wish I could marry you and we could have kids!
I looo'ooovvvèe LEO HOWARD. He should be #1, my dream is to meet LEO HOWARD. He is the hotessstt most sexiest being ever created. Great actor even in karate. LEO HOWARD is just to perfect to be put into words oh yeah and Ross should be 2nd.
He has the best abs ever! He is so cute and everything and he has big muscles.
12
Jake Short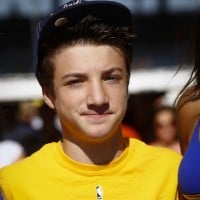 Jake Short (born May 30, 1997 in Indiana is an American actor,known for his roles as Fletcher Quimby in Disney Channel's comedy series A.N.T. Farm and as Oliver in the Disney XD original series Mighty Med and Lab Rats: Elite Force.
He is ugly and dumb and doesn't deserve to be with Sierra McCormick or Paris Berelc eclipse he said he wanted Pillow Pets to die on Twitter and he's bitter. When I see him, I get a little shiver! He's Jake Short, nobody likes him, he has a dog, and everyone farts on him!
He's so adorable on A.N.T. farm! And he's got a beautiful voice and he's hilarious in all his videos.
LOVE HIM!
I just thought he was kinda cute ever since I saw him on A.N.T. Farm...
His so cute. I love mighty med and ANT farm
13
Peyton Meyer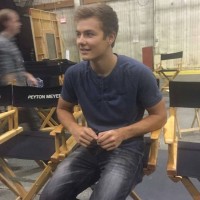 Peyton Meyer is an American actor. He is known for his role as Lucas Friar on the Disney Channel television series Girl Meets World, and his earlier recurring role as Wes Manning on Disney Channel's Dog with a Blog.
I am mad that I actually have to vote for him to put this comment here.

I never understood what is so great about him. Ever. I have friends who OBSESS over this guy for hours on end, and it's really annoying. He isn't cute. He isn't hot. I don't care how many thumbs downs I get for this, but those are my thoughts on him.
Peyton Meyer is sooo hot is sooo many levels one cause he is hot, two cause... He has a jaw dropping, mouth watering, tummy tickling everything else-ing smile and for a whole lot more reasons no one could even imagine. PERIOD!
Peyton is really cute and he should be at LEAST in the top 10! He is in so many popular T.V. shows! He's by far my favorite Disney male star! Yeah Peyton!
I know that Peyton Meyer is 16 and I'm only 11 but when I get older I totally want to marry him he's sexy and the hottest Disney Channel actor ever.
14
Jason Dolley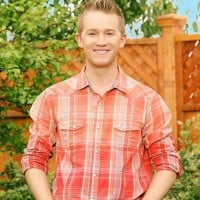 Jason Scott Dolley (born July 5, 1991 is an American actor and musician, known for his roles in Disney Channel shows and movies. These include Newton "Newt" Livingston III on Cory in the House, Virgil Fox in Minutemen, Connor Kennedy in Read It and Weep, Pete Ivey in Hatching Pete, and PJ Duncan on Good Luck Charlie
Jason is cute, especially when he is funny he make me laugh and has a fun Personality and sure is hot! He should be first in ranking not in 11th people start voting for him!
I think I've had a crush on him since the movie Minute Men came out years ago. He's the only Disney Channel star I will ever admit to liking.
He is co cute and I like how he looks more buff than he was before on Good luck Charlie. He is so hot so please vote!
He is so cute and sexy
15
Sterling Knight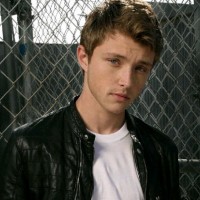 Sterling Sandmann Knight is an American actor and musician. He is best known for playing the roles as Alex in 17 Again, Chad Dylan Cooper in Disney Channel Original Series Sonny with a Chance and its spinoff So Random!, Zander Carlson in Melissa & Joey, and Christopher Wilde in the Disney Channel Original Movie Starstruck.
I watched Sonny With a Chance specifically for him! He's a great actor with a sterling personality and a amazing singing voice! He's brilliant! Props accepted! Peace out suckers!
Sterling is the cutest Disney Channel actor! He sings beautifully and he's got a lot of talent, he's very funny and his eyes are too beautiful! He is the best actor of our generation! Peace out suckers!
I loved him in sonny with a chance because he had my name and I fell in love with him as I got older and now he's on melissa and joey and I love him still love him to this day.!
Seriously, if he starred in more popular shows he'd be voted number one. Too bad not a lot of people know who he is. You are #1, SK!
16
Bradley Steven Perry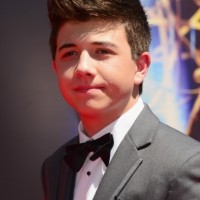 Bradley Steven Perry is an American actor. He is known for his role as Gabe Duncan on the Disney Channel family sitcom Good Luck Charlie, and for his role as Roger Elliston III in Disney's High School Musical spin-off film Sharpay's Fabulous Adventure. Following this, Perry co-starred on the Disney XD comedies Mighty Med and its spinoff Lab Rats: Elite Force, where he plays the role of Kaz.
He's cute in the first and second season of Good luck Charlie but not so much in the last. Still think Ross Lynch is the hottest.
I think he should be first! 1 Then Cameron Boyce and so on... Ross lynch should be third I guess...
I find him cute... in the movies and T.V. shows so I start researching him... being a stalker now
This guy is the hottest Disney guy ever! I love him!
17
Spencer Boldman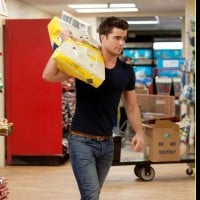 Spencer Boldman (born July 28, 1992 is an American actor. He is known for his role as Adam Davenport on Disney XD's Lab Rats. The same year he had a role in the film 21 Jump Street. In 2013 he was cast in the Disney Channel Original Movie Zapped, opposite Zendaya. In 2015, Boldman was cast opposite Emily Ratajkowski in the romance film Cruise which is set during the 1980s.
Spencer Boldman is so cute. I though so more when he was in zapped!
He is so cute. I love him so much!
He is the hottest, all you guys are crazy, spencer boldman should be first
Spencer boldman is hot
18
Luke Benward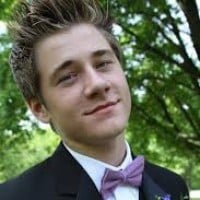 Luke Aaron Benward is an American actor and singer. He is known for his first starring role as Billy Forrester in How to Eat Fried Worms, and as Charlie Tuttle in Minutemen.
Luke Benward seems like a nice guy, but I have never met him personally, so I do not actually know. He has a lot of talent from what I have seen so far, and his voice wraps me up inside it. Luke's music from when he was younger is very inspiring, although someone else may have written it (I am not entirely sure). In my opinion, his best feature (of his outward appearance) is his smile. Luke's smile seems more real than the smiles of other actors (and people in general). He has kind of a goofy yet charming smile, like a person who is full of life and spirit.
I immediately had a little crush on him on Minutemen, and after seeing him grow up over the years, my love for him sky rocketed! His singing voice now makes me melt... Songs like "You Had Me at Hello" and "Cloud 9" are to die for. He should have his own show!
His smile makes me melt...swoon!
He's cute I guess
19
Asher Angel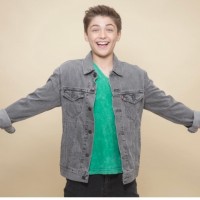 Asher Angel is a Disney Channel personality who landed the starring role of Jonah Beck on Andi Mack. He was a guest on the shows Criminal Minds: Beyond Borders and Nicky, Ricky, Dicky & Dawn. He's grown to over 500,000 musical.ly followers on his asherdovangel account.
Dude, he is SO HOT! He needs to be higher up on this list. Girls, he is MINE! So, back off!
I like him so much! A dream even helped me realize it.
I mean, his last name is Angel for a reason...
Love him so much! I call him my husband
20
Joe Jonas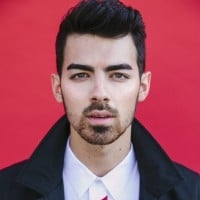 Joseph Adam "Joe" Jonas (born August 15, 1989) is an American singer and actor. Jonas first rose to fame as a member of the pop-rock band Jonas Brothers, along with his brothers Kevin and Nick. With the band officially broken up, Jonas began working on a new musical project with producers such as Malay and Mattman & Robin. While working on the project, Jonas was unsure whether he wanted to record a second studio album or start a new band. Upon working with Justin Tranter on multiple songs, Jonas decided to form a band with his friends and former touring partners Jack Lawless and JinJoo Lee. Cole Whittle, a member of the alternative rock band Semi Precious Weapons, became the fourth and final member of the group. The group named themselves DNCE, a misspelling of the word dance. DNCE released their debut single, "Cake by the Ocean", in 2015. Their debut extended play was released in October 2015. It debuted at number seventy-nine on the Billboard 200 chart in the United States
His body is perfect
His eyes is wonderful
His hair is cool
His lips is hot
So he's sexiest guy EVER!
! I think that joe jonas is one of the hottest jonas brother! He is so cute. I wish I seen him in real life! AH! So damn cute!

Tiffany Parcilla Scott
Okay ya he's unbelievably Cute. But that picture of him is awful.
He is so hot, he makes the sun melts!
21
Jesse McCartney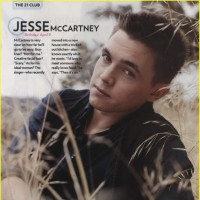 Jesse McCartney is an American actor, voice actor, singer, and songwriter. McCartney achieved fame in the late 1990s on the daytime drama All My Children as JR Chandler.
Where do I START?! He's the best thing to ever be on anything Disney! Ever (I just had to include ever twice to make my point.)! He has the best singing voice I've ever heard, he can dance even though he claims he can't, he can act for both animated and live action, and he has provided the angelic pipes for many iconic characters throughout the years.
J-Mac is a force to be reckoned with.
He's so hot! He must be on top!
I love his songs and he deserves more than he got...
He's amazing I love him very much... Best singer for me
I love Jesse McCartney. He is an amazing actor and singer.
Jasmine B.
22
Gary Clayton
He is so hot and his body and I date him!
23
Corey Fogelmanis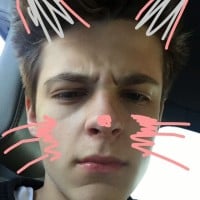 Corey Fogelmanis is an actor known for playing the role of Farkle Minkus on the television series Girl Meets World and the role of Young Louis on the television series Partners.
Really good looking, amazing personality! A lot of people would be suprised he had a massive glo up!
He is so cute and has an awesome personality!
Best in the world
He's really cute
24
Mitchel Musso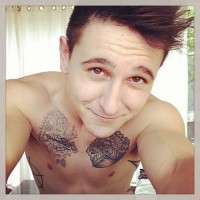 Mitchel Tate Musso is an American actor, musician and singer, best known for his two Disney Channel roles as Oliver Oken in Hannah Montana; Jeremy Johnson in the animated series Phineas and Ferb; and his Disney XD role as King Brady on Pair of Kings.
I love him Oliver Oken in hannah montana but also is in pair of kings and life is ruff and hatching pete. Don't forget he's in phineas and ferb! He was the best part of hannah montana
A little strange acting but great looks!
25
Cody Linley
Very cute and nice hair, he's adorable and funny. Cody Linley is certainly the hottest Disney Channel guy.
PSearch List