Top 10 Best Disney Channel Actresses
The Top Ten
1
Selena Gomez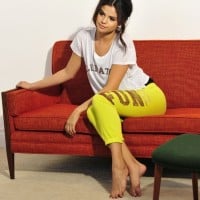 Selena Marie Gomez is an American actress and singer. She is best known for songs like "Come & Get It", "Good For You", "Same Old Love", and "It Ain't Me". Selena Gomez's voice is mezzo-soprano but she usually sings in alto. She is best known for her role as Alex Russo in Wizards of Waverly Place.
Best actress, hottest actress, best singer ever really deserves first place because she is so beautiful and her voice is super cool and I really think she deserves to be everywhere. Selena is the best actress on Disney Channel. She si so cute and helpful. I am her biggest fan. I love everything about her Selena all the way! The day I met you will definitely be the best day of my life, Ever! Even better than when I had my first kiss!
She's not only a great actress, she's a great singer and person. She is a successful and beautiful, talented singer who doesn't expose herself for fame. She has created her own type of music that's just... ugh! Have you listened to her album, "Revival". It's amazing; every one of them. She gave us great, wise quotes. She is beautiful, inside and out. I've met her at a meet and greet, and she is just amazing!
Selena is clearly the best actress from disney. Don't get me wrong I am 100% a lovatic but Demi isn't as good as acting as Selena (that doesn't mean she's bad, just Selena is amazing) Demi's talents lie in her singing and for all those people saying Demi is a better singer, I agree, but this is a list for the best ACTRESSES. Also for all the people saying that Selena can't do mature movies, watch Rudderless, Spring Breakers and Getaway
Selena Gomez is the best actress ever (Besides Jennifer Lawrence) I loved her on Wizards! I don't even have problems with the fact that she used to date Justin Bieber (Who is gay and ugly and stupid unlike Selena). Now I'm glad she's becoming a movie actress. She was also good on Hotel Transylvania. I love her songs too. Overall, You rock Selena, YOU ROCK!
2
Debby Ryan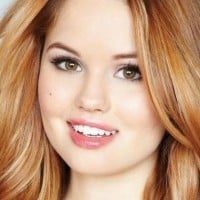 Deborah Ann "Debby" Ryan is an American actress, director, and singer. Ryan is known for starring as Jessie Prescott in the Disney Channel Original Series Jessie and as Bailey Pickett in Disney Channel's The Suite Life on Deck.
I love Debby Ryan, she should be first on the list. Everything she is in is amazing, in fact ym favorite Disney shows are Jessie and the Suite life on deck. My favorite movie is Radio Rebel. She is a great actress and she is beautiful.
Denny is a sweet girl! She is really nice, but Selena will always be my #1! Denny did get pulled over on April 5 because she was driving while intoxicated... She isn't the best role model... but she is an amazing person.
I do think Debby Ryan is pretty not that it matters... But the reason I think she's like, awesome is because she is such a talented singer and I think she's WAY better than Sabrina Carpenter at singing and acting. How do you guys even like Sabrina? If she was on this poll you guys would all vote for her. :(
Debby is great at playing jessie, plus she is so beautiful and she can sing good. I'm her biggest fan I watch every new episode like 20 times. I love 16 wishes because she's in there.
3
Ashley Tisdale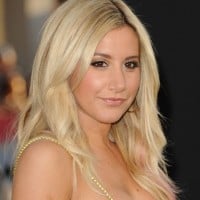 Ashley Michelle Tisdale is an American actress, singer, and producer. During her childhood, she appeared in more than 100 TV advertisements and had roles in theatre and television shows. She is well known for playing the character Maddie Fitzpatrick in the Disney Channel show "The Suite Life of Zack and Cody" and once in the spinoff "The Suite Life on Deck".
I Love Ashley Tisdale she is one of my top three role models. She is great in all of her movies. Don't y'all think? LOVE her attitude. LOVE High School Musical 1, 2, & 3! Also LOVE Sharpay's Fabulous Adventure she is a great person!
Ashley Tisdale should be number 1. she is the best actor that ever step in Disney. in she is a best singer too. like her guilty pleaser album that was her best album in 2009. in I like her in high school musical, sutie life of zack and cody and alien in the attic movie.
I love pink too! She's so beautiful and... She's perfect!
I think Ashley Tisdale is really pretty.
4
Brenda Song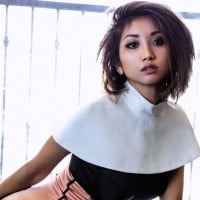 I think that Brenda Song is beautiful and a good actress. I think shes a lot better than Miley Cyrus! She sucks on pillows!
She is the prettiest girl on T.V. and she hilarious. She is a super good actress and I'm pretty sure has a loving heart
Brenda Song is a great actress. She is great in suite life.She shouldn't have been 9th.
Back in my girly girl days I loved her. I'm not like that now but she always makes me laugh pretty hard. She's so great! :D
5
Peyton List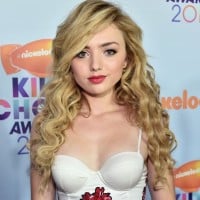 Peyton Roi List is an American actress and model. List is best known for playing Emma Ross on the Disney Channel comedy series Jessie and Holly Hills in the Diary of a Wimpy Kid film series.
She is beautiful and a really great actress. Her styles are amazing and her instagram pics are the best I love you peyton
She is nothing like Emma. She is super nice and sweet in real life.
She is the most beautiful woman in Disney today! How is she not #1?
I really like her on Jessie and diary of a Wimpy kid! !
6
Kristen Schaal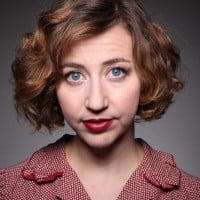 7
Miley Cyrus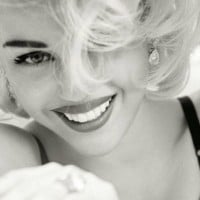 Miley Ray Hemsworth (born Destiny Hope Cyrus), known as Miley Cyrus, is an American singer, songwriter, and actress. She was born on November 23, 1992, in Franklin, Tennessee, to Tish Cyrus and Billy Ray Cyrus. Her voice type is Mezzo-Soprano and has 4 octaves. She became a teen idol starring as the character Miley Stewart in the Disney Channel television series Hannah Montana in 2006. After that Miley had numerous worldwide hits, such as ''Party in the USA'', '' We Can't Stop'', and ''Wrecking Ball''. On December 23, 2018 she got married to Australian actor Liam Hemsworth, but they divorced shortly after.
YOU are very pretty before but now you are ugly I hate you literary hate you like how people hate to see a diamond that has it on it that's how I hate to see you know. I loved hannah Montana like crazy but now since when you shaved and died and destroyed your natural hair I hate you and you are abusing your body what you are doing is body abuse so stop it.!
I love her voice especially when she sings the climb and wrecking ball. I understand why she wants to shed her good girl image but she's doing it in such an annoying way. That's all. If she could tone down her attitude and stop wearing thongs on stage at concerts I would love not only her music, but her!
Miley is perfect the way she is. How she is now or before is none of you business. People doesn't judge you so don't do the same. Would you like that? People judging you for everything she does being followed by fans or saying she ugly is none of you business.
I never liked Miley or Hannah Montana, but I did like her music. But now, heck no! She's an AWFUL role model, and there is just no hiding that! I mean I just can't take her seriously anymore!
8
Eden Sher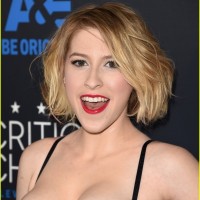 Eden Rebecca Sher is an American actress. She is best known for her roles as Sue Heck on the ABC comedy series The Middle, which she won the 2013 Critics' Choice Television Award for Best Supporting Actress in a Comedy Series, and as Star Butterfly on the Disney XD original animated series Star vs the ...read more.
9
Mandy Moore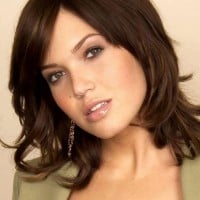 Amanda Leigh "Mandy" Moore is an American singer-songwriter and actress. Moore first came to prominence with her 1999 debut single, "Candy", which peaked at number 41 on the Billboard Hot 100. After singing with Epic Records, she released her first album, So Real, in 1999. It went on to receive a Platinum ...read more.
10 Nicole Sullivan
The Contenders
11
Vanessa Hudgens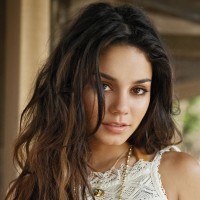 Vanessa Anne Hudgens is an American actress and singer. Hudgens rose to prominence playing Gabriella Montez in the High School Musical series.
She is my role model. I grew up to her for so long. I love High School Musical all three of them. She is the best!
She can sing, dance, act and be pretty! Sorry Vanessa, I hate high School Musical.
I love her really much vanee is the best girl but I hope you'll keep staying a nice girl amd don't be like Miley. She sucks I hate her.
I love her so much in high school musical.
12
Demi Lovato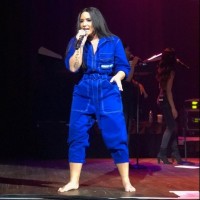 Demetria Devonne "Demi" Lovato is an American singer, songwriter, and actress. After appearing on the children's television series Barney & Friends as a child, she received her breakthrough role as Mitchie Torres in the Disney Channel television film Camp Rock and its sequel Camp Rock 2: The Final Jam. ...read more.
Demi Lovato is an amazing singer that can probably hit higher notes than every other person on this list, let's be honest. She is Christina Aguilera level good, not just another pop singer. Now as far as her acting career goes, I don't think that she had the opportunity to showcase her talent. Her character in Sonny With A Chance is an one dimensional typical bubbly Disney character. I wish she would star in movies more playing different roles so she could really show who she is.
Demi lovato is just the best she has been my inspiration since I was 5 and up till now
She is so beautiful, her singing is just amazing I could listen to her all day! Her acting is really really good and after she let out her secret about cutting herself I love her even more! She should definitely be on the top not that vity selena she can't even sing!
She is the best Disney generation ever, she so beautiful, so inspire people around the world, and always stay strong, and I love how she sing, she has a powerful voice that everybody cannot reach it.. So proud to be lovatic, someday you will be something that world needs..
I like Demi's voice, she is the best actress and I want that she return to So Random, she is so funny and I like that she act again in So Random! Many fans misses it in that comedy. We love you Demi, and mainly we miss you.
13
Bridgit Mendler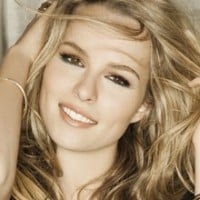 Bridgit Claire Mendler is an American actress, singer, and songwriter. In 2004, she began her career in the animated Indian film The Legend of Buddha.
Of all the disney actresses, Bridgit is the most natural born actress. She makes her roles very believable and makes acting seem effortless. She's the reason my favourite disney show is Goodluck charlie and my favourite movie is Lemonade Mouth! Plus I am way older than she is but have downloaded ALL her songs!
Serioursly, NUMBER 11? She should be number one. She is a great actress, an amazing singer, and she is beautiful, will defienietly always me my favorite actress in not only disney but all time. Guys, you have to vote for her, She has to be at LEAST in the top three, but she should still be number one!
She's beautiful and talented! She has an amazing role in an amazing T.V. show and she has fanatstic songs! I instantly fell in love with her the first time I watched her and heard her sing! And she and Shane make a good couple!
I love Bridget Mendler I've probably voted 5 times but these are all my top five. Gonna miss Bridget in all of her movies and shows. Gonna miss Good Luck Charlie. Aren't y'all too?
14
Dove Cameron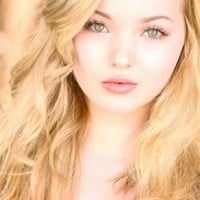 Dove Cameron is an American actress and singer. She is known for playing a dual role as both title characters in the Disney Channel teen sitcom Liv and Maddie, which ran from 2013 - 2017.
Dove Cameron has one of the most beautiful singing voices I've ever heard! Liv and Maddie is my favorite show on Disney Channel too! You have to admit that Dov Cameron has serious talent, because having to play two people must be super stressful. Not to mention twins that are polar opposites! Now her acting itself could be better in someways, but overall I LOVE DOV! She's such an inspiration to me and a lot of people I know who watch her movies, Liv and Maddie, listen to the girl and the dream catcher (which I also love), etc. Liv totally deserves to be number 1!

Love you Liv! Keep inspiring!
Dove Cameron is so awesome! Why is she ranked no. 17? She is the prettiest actress in the history of the world, while looking like a natural human being. Dove, please don't EVER dye your hair or wear contacts or have cosmetic surgery. You are BEAUTIFUL just the way you are. You look natural and that's the way it should be. Please don't spoil your appearance by means of artificial dyes and surgeries. In short, KEEP YOUR LOOKS JUST AS THEY ARE. You are so my role model. I love Descendants. It's probably the most fascinating teen movie ever. She is such an amazing actress. She should be ranked no. 1!
I can't believe Dove Cameron is number 19! She is the best actress on Disney! She plays two roles so smoothly and is very pretty and has a delightful singing voice! I love the movie Cloud9 because she's in it! I love the song Stereo! She's my role model!
Dove Cameron is beautiful! Descendants is the best movie in the world! She was amazing in it! I also think she's a great actress in Liv and Maddie! She should at least be in the top ten. She is like on of the best singers ever! I love you Dove Cameron!
15
Christy Carlson Romano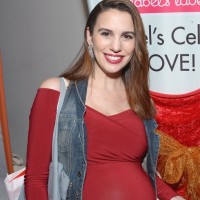 Christy Carlson Romano is an American actress and singer. She is known for her role as Ren Stevens in the Disney Channel sitcom Even Stevens, and as the voice of the titular character in the Disney Channel animated series Kim Possible.
Why is Debby Ryan at 2?
I love christy
16
Olivia Holt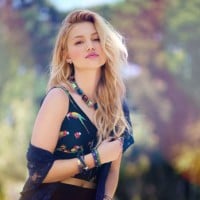 Olivia Hastings Holt is an American actress and singer who starred in the Disney Channel Original Series I Didn't Do It.
She's pretty. On kickin' it, she really had a beautiful beauty and every boy had a crush on her. If I was a boy, I would go for her. Loved her a lot and I still think shes pretty.
She's pretty and I think she could really have a career in comedy and drama films. I hope that happens for her. I would love to act with her.
SHe is most definitely the best not only is she pretty but she and leo howard play the best love connection ever!
Olivia Holt is a great actress, singer, and dancer. I love your acting in the shows Kickin' it and Girl vs. Monster.
17
Zendaya Coleman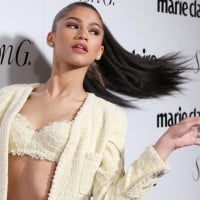 Zendaya Maree Stoermer Coleman is an American actress, singer and producer. She began her career as a child model and backup dancer, before gaining prominence for her role as Rocky Blue on the Disney Channel sitcom Shake It Up. Her film roles include supporting parts in the musical drama The Greatest Showman (2017) and the superhero film Spider-Man: Homecoming (2017) and its sequel, Spider-Man: Far from Home (2019).
AMAZING DANCER, SINGER! You can tell that she can actually sing unlike some other Disney actresses (Bella Thorne). <- Bella thorne sucks. SHe can't dance or sing and Zendaya is so much better. Bella thorne's dad might died and I do feel sorry. Bella Thorne is going to be the next Miley Cyrus, dressing all naked and having sex and stuff. ZENDAYA IS BETTER
Man, she should be number 1. Selena Gomez is SO overrated and Zendaya is SO overhated by Selena's fans. Bella Thorne sucks so much that I wished Debby would play CeCe's part. She is actually born on the same day ( Sep 1 ) as my granny. She needs more parts.
I know Zendaya will get higher on this list, and all the other Disney star lists. Bella Thorne was given all the good stuff on "Shake it Up," and was not at all fair. But Zendaya will get some good time in the spotlight on her new show, "Super Ausome Katy" next year, and she will really show herself.
Zendaya is not an only an amazing actress, but a role model to all. She stands up for all people, whether their friends, family, or complete strangers. Zendaya inspires me every single day to be a better and stronger person!
18
Daveigh Chase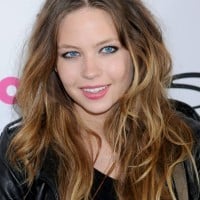 19
G Hannelius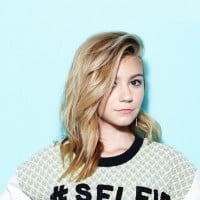 She's pretty and all, but Dog with a Blog is the worst show ever. Like, seriously a dog that talks and writes a blog! It's so so dumb! Dog with a Blog isn't funny at all! This and Girl Meets World are both the worst shows. A good actress like G Hannelius should be on a better show!
I mean, she's such a good actor on Sonny With a Chance and Dog with A Blog. I mean, it's fair that Selena, Demi, Miley and Debbie are up there but I think that people should praise her.
G is amazing ad shes SO FUNNY in Dog with a blog, I get so crazy when my older brother syas "Katie, Dog with a blog is on." I love it! G Keep up the work girlfriend!
She's ok. But she doesn't deserve to be on here since she's not as talented as the other actresses.
20
Hilary Duff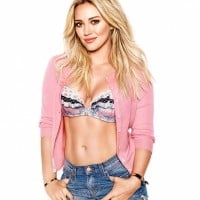 Hilary Erhard Duff is an American actress and singer. Duff began her acting career at a young age, and quickly became labeled a teen idol as the starring titular character in the television series Lizzie McGuire.
I wish she was in the Top 10! She aged gracefully and now has a much deeper voice than she had during her younger years. I loved her as Lizzie McGuire!
Love. Forever. She has grown up, but remains dignified and graceful. She is beautiful, smart and successful. A great role model for young girls.
She was sweetie. She is original Disney teen idol. She was great role model.
Hilary Duff was the original and the best.
21
Emily Osment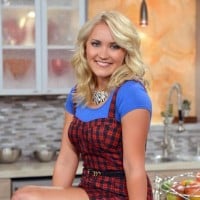 I used to love Miley
Pretty and talented
I love Emily osment
She good at least she did not go crazy like Miley sorry Miley. She was funny in the show thank u for not going crazy like Miley sorry again Miley.
22
Linda Cardellini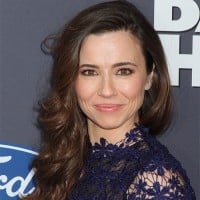 Linda Edna Cardellini is an American actress. She is known for her roles as Lindsay Weir on Freaks and Geeks, Samantha Taggart on ER, Velma Dinkley in the live-action Scooby-Doo feature films, Sylvia Rosen, a neighbor of Don Draper's on the AMC drama series Mad Men, Meg Rayburn on the Netflix original ...read more.
23
China Anne McClain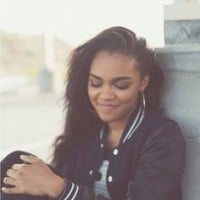 China Anne McClain was born on August 25, 1998 in Atlanta, Georgia . She is of African-American descent . China Anne McClain is a singer for her band, McClain, which she is in along with her sisters, Lauryn and Sierra . China Anne McClain is known for her starring roles in Disney's Ant Farm, and Tyler Perry's House of Payne . She was also in Daddy's Little Girls, Grown Ups, Grown Ups 2, and Dennis the Menace Christmas . China will also be in Descendants 2 as Uma . China Anne McClain noted as having her music video 'Exceptional' hit 5 million views in 3 days .
It's not like A.N.T Farm and How To Build a Better Boy were THAT good but she is a great person in general. Although A.N.T Farm was the only other show to talk about black history.
She should be number 1 for her voice and charismatic acting.
She is the best singer EVER! but she still can act and dance like no body is watching
Only because of Descendants.
24
Laura Marano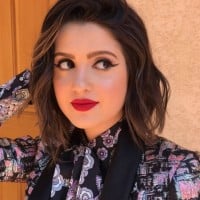 Laura Marano is an American actress and singer, best known for her starring role in the Disney Channel series Austin & Ally as Ally Dawson.
Laura Marano is an incredible role model. She's sweet and kind, absolutely magnificent both on the outside and inside. She's been a huge part of my childhood, and if it wasn't for her I'd never become the person I am today. If you ask me, Laura deserves a WAY better ranking, since she's loving and cheerful, not to mention absolutely dazzling and gorgeous in every way. We all love you, Laura. Especially me.
I like Laura. She has an amazing voice and she's very pretty! She acted very good and I love her characters on Disney Channel.
I love this girl! She is so good on Austin and ally...I'm so sad it ended. She is not just pretty but can really sing.
She's pretty talented and she's got a really cool personality.
25
Sabrina Carpenter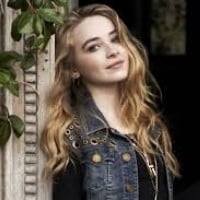 Sabrina Ann Lynn Carpenter is an American singer, songwriter and actress. She stars as the young version of Chloe Goodwin in The Goodwin Games and as Maya Hart in the Disney Channel series Girl Meets World. She plays Jenny Parker in the Disney Channel Original Movie Adventures in Babysitting . (She) Has two albums out, Eyes Wide Open and EVOLution .
She has to act like she's in a love triangle and she has to talk about it in front of the people she in a triangle with
If I had to do that I would just burst into laughing or forget my line or just feel so embarrassed.
And some of the actors that are above her had easy parts like not be in a triangle, and not be so closes face to face with a boy in the dark with a romantic camp fire but not kiss
So Sabrina carpenter should be higher up
If I could chose one Disney actress to be part of my rock band, this would be her. Probably because she can play the guitar and do backup vocals with her soft, smooth voice.
Dang, these people have no idea what they're talking about! Sabrina is the best actress ever! And she has the best songs ever! She is the most prettiest actress ever!
What why is she this low..? Like dAMN. Look at her she's inSANELY beautiful AND she's a better actress than the majority of the actors above her. She needs to be higher.
PSearch List