Top 10 Best Disney Channel Shows of All Time
The best shows are on Disney Channel, but what's the best of those shows?

The Top Ten

1 Wizards of Waverly Place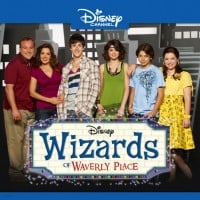 Wizards of Waverly Place is an American fantasy teen sitcom which ran from October 12, 2007 to January 6, 2012 on Disney Channel. The series was created by Todd J. Greenwald, and stars Selena Gomez, David Henrie and Jake T. Austin as three wizard siblings with magical abilities competing to win sole custody of the family powers. Further main cast includes Jennifer Stone, María Canals Barrera, and... read more
This was a feast of storytelling, character development, humor, and visuals all in one show. No wonder it became Disney Channel's longest-running live-action 4-season show (even longer than That's So Raven). It's like macaroni and cheese with peaches in flavor.
Oh, I love this show. When I was younger, I wasn't allowed to watch it because of its magic elements. But now that I'm older, I've watched almost all of the seasons. This show actually has humor that makes me laugh. It's funny and charming.

The whole atmosphere, along with each interesting character, doesn't annoy me in the slightest. Okay, maybe a little, but that's nothing compared to most of Disney Channel's other shows.

What I love most is Selena Gomez's acting. She portrayed Alex Russo perfectly - the sarcasm, the moments she has with her friends and family. I just love it. I still do, even as someone in high school transitioning into college. What I also appreciate about this show is the character development. Each character grows and changes as time goes on, learning from some of their mistakes and growing as a person. And they entertain me with their genuinely funny jokes along the way.

I give this show an 8/10. It's worth watching, guys, even though it doesn't have much of a plot. But I still loved so much about it.
2
The Suite Life of Zack & Cody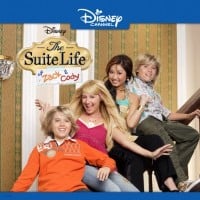 The Suite Life of Zack & Cody is an American sitcom created by Danny Kallis and Jim Geoghan. The series was first broadcast on Disney Channel on March 18, 2005, with 4 million viewers, making it the most successful premiere for Disney Channel in 2005. It was one of their first five shows available on the iTunes Store. The series was nominated for an Emmy Award three times and was nominated for a Nickelodeon... read more
This show was one of my favorites when I was a kid! I recently watched a few episodes late at night (yes, it does air on Disney Channel now, but at night, haha!), and I still laugh at their jokes to this day.

What makes this show great is the fact that even though the characters can be stereotypical (like, London can be very annoying), they have their redeeming qualities that are highlighted well. For example, even though London is the typical rich, greedy child who complains all the time and gets what she wants, we are reminded later in the show several times why she is like that. She can be kind at times and is not ALWAYS who she comes off as. Plus, Zack and Cody are so charming, and their lives are always adventurous.
The Suite Life of Zack and Cody is, in my opinion, the best show to ever air on Disney. The characters themselves are creative, funny, and unique in their own way, and make you laugh till your ribs hurt. The actors and actresses are some of the best to ever come out of Disney and are all successful. The storylines are great and original, and teach young children great life lessons about friendship, family, and relationships. The show also teaches children that they will get in trouble if they do something bad. I miss Zack and Cody so much, and I wish old Disney would come back. Good luck in college.
3
Good Luck Charlie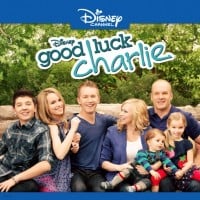 Good Luck Charlie is an American sitcom that originally aired on Disney Channel from April 4, 2010, to February 16, 2014. The series' creators, Phil Baker and Drew Vaupen, wanted to create a program that would appeal to entire families, not just children.
As sweet as cereal is, this show was equally sweet. Mia Talerico shouldn't have received death threats, which led to the show's cancellation (though they managed to find a way to end it despite this). Unfortunately, it didn't even last for the first four years.
This was another one of the only three or four good sitcoms on Disney Channel. It actually focuses on something called reality - like being a teenager and living in a middle-class, large family. Unlike most families depicted on TV, where they are completely flawless with perfect kids and no issues, this family actually faces financial problems and other troubles.

They don't focus on trivial issues, like not being able to sing for a few days or disliking a girl because her breath is bad (examples from Austin and Ally). Instead, they tackle real issues like being cheated on by a boy, or having a crush that you can't get over but are too shy to confront, or going through puberty. Overall, the show emphasizes two very good lessons: being a good example for your younger siblings and appreciating that family is an amazing thing.
4
Gravity Falls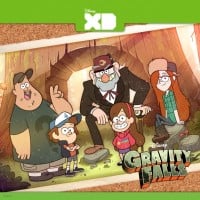 Gravity Falls is an American animated television series produced by Disney Television Animation that first aired on Disney Channel, and then on Disney XD from June 15, 2012 to February 15, 2016. The series follows the adventures of Dipper Pines and his twin sister Mabel in the fictional town of Gravity Falls, Oregon, while on summer vacation.
It might not have been meant to be a very long series (given the story), but it was incredibly well done and had a good story. This was to Disney Channel what Invader Zim was to Nickelodeon. It's rare to have shows this good nowadays.
This show is one of the best Disney Channel shows I've seen in years. Personally, I think even Phineas and Ferb can't beat it.

The best part is the cast of characters. Dipper is logical, Mabel is eccentric, and Grunkle Stan (short for Great Uncle Stan) is a scam artist but still warm-hearted. Soos is the strange but funny maintenance guy at Stan's Mystery Shack, and Wendy is the chill and awesome teenage girl who also works at the Mystery Shack.

This show provides many funny moments for people of all ages. Whether it's Mabel eating hallucinogenic candy or gnomes barfing rainbows on your screen, there's something for everyone.
"Gravity Falls" deserves so much better! This is probably one of the smartest cartoons out there and it gives the Disney Channel a bit of a darker edge, appealing to older kids. The characters are really good, and the voice acting is excellent. One of the villains, Gideon Gleeful, has to be one of the best characters on the show, second only to Mabel.

Gideon is edgy, original, and adorable. You might think that most villains would be ugly, but Gideon uses his looks to get his way, despite being only nine years old. Plus, his schemes to achieve his goals are pretty original. He doesn't resort to murder. Instead, he steals, manipulates, and even uses love. The only downside is that he hasn't yet used hypnosis. But "Gravity Falls" is definitely one of the best shows on Disney today!
5
That's So Raven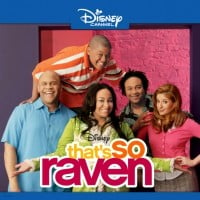 That's So Raven is an American supernatural teen sitcom television series. It debuted on the Disney Channel on January 17, 2003, and ended its run on November 10, 2007. The show had a spin-off series, Cory in the House. The series was nominated in 2005 and 2007 for Emmy Awards for Outstanding Children's Programming... read more
An unforgettable classic. Good storytelling and ideas. Psychic powers were a good idea for a Disney Channel sitcom. It was Disney Channel's first live-action show to run for 100+ episodes.
By far, this is the best show that Disney has ever made. The stories of each episode were well thought out and constructed perfectly. Raven totally encapsulates me as a person, and I'm sure countless others feel the same way. I really love how this show displayed integrity but at the same time depicted such hilarious situations, which were much appreciated.

This show definitely put me on the verge of crying my eyes out due to the sensational comedy acting given off by the actors, especially Raven. There will definitely not be a show like this on Disney again. That's So Raven was one of a kind, and I'm glad and grateful to have come across such a show. I'm literally in awe of this show. The talents the actors possess are remarkable and need to be commended.
6
Kim Possible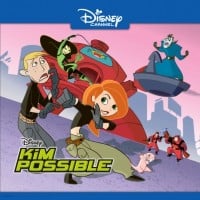 Kim Possible is an American animated children's television series created by Bob Schooley and Mark McCorkle for Disney Channel.
What is so good about this show is that it is unique. The styles and themes are inspirational and modern, yet distinctive from other shows. Additionally, the episodes are usually well-written, full of fantastic, interesting missions and comedic moments and gags. For example, when Ron loses his pants. Kim Possible is a fantastic role model, and for anyone who hasn't seen it, I highly recommend it! It's very enjoyable, and the theme song with the memorable ringtone is iconic. The villains, such as Dr. Drakken, Shego, Camilla, and Professor Dementor, are fantastic. Such a good show!
Kim Possible needs to be in the top 10! It aired for so long and was such a fantastic show! I'm completely shocked to see that people love Good Luck Charlie and Jessie so much. Those shows aren't even good. Good Luck Charlie is pretty close to Life With Derek, except they try to make it funny by making nothing serious, and it's just awful. The same goes for Jessie, which is a billion times worse. I can't even stand watching Jessie. I guess people love Jessie so much because there aren't many good shows to compare it to. In fact, there are currently no good Disney shows at all, besides Gravity Falls.
7
The Suite Life on Deck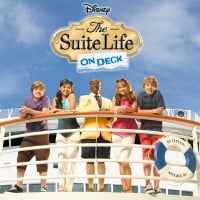 The Suite Life on Deck is an American sitcom that aired on Disney Channel from September 26, 2008 to May 6, 2011. It is a sequel/spin-off of the Disney Channel Original Series The Suite Life of Zack & Cody.
Now, I'm hesitant to say I like this more than the OG, and before you scream at me, let me explain. Both shows are amazing and are both creative, but there are three reasons why this show is better than the OG.

1: The theme song - come on, you can't deny it's a head-bopper. While the original is a classic, this one is so much more catchy.
2: Debby Ryan - this is a Disney Channel all-star. I'm not saying Ashley Tisdale is not good. She's amazing. I, too, was sad that she was replaced by Debby, but come on, it was a great replacement.
3: We see Zack and Cody older on this show. Throughout the original, we see Zack and Cody younger, and by the end, they were older but not for long enough. In this show, they are older and have jokes and act older, which is fun because people are funnier when they're older (they were funny when they were younger though).
TSLOD is the only show where the jokes were perfectly timed. Furthermore, this was one of the only shows where the actors seemed genuine. Unlike today's Disney stars, Cole Sprouse, Dylan Sprouse, and Brenda Song were perfect for their roles.

This is because of the show's writers and directors, who understand comedy, timing, and a child's psyche. They were skilled. Now, Disney has really gone downhill, and to compensate for the lack of story and punchlines, they are adding other 'superpowers,' like in Lab Rats. Come on, Disney.
8
Hannah Montana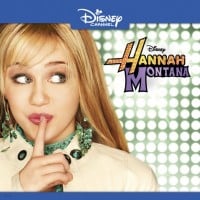 Hannah Montana, also known as Hannah Montana Forever for the fourth and final season, is an American musical comedy series created by Michael Poryes, Rich Correll, and Barry O'Brien which focused on Miley Stewart, a teenager living a double life as an average schoolgirl by day and a famous recording artist Hannah Montana by night.
This was Disney Channel's true show dedicated to music. Back when Miley Cyrus was a good role model for children before riding the wrecking ball. It was even the show that had music to dance and rock to. It was its longest-running show with fewer than 100 episodes.
Hannah Montana was a big part of my childhood. Miley was the perfect idol for 10-year-old me, and I still love her with all my heart. This show has showcased the values of true friendship and family while simultaneously being entertaining. It made us laugh and cry, and I still consider it one of the best shows ever made.

Seeing the evolution of the show from season one to four and watching the actors grow up is amazing. You know a show is spectacular if you look back at old scenes and they still make you cry. Hannah Montana is, without a doubt, the best show ever. I'm proud to say that I have been and always will be a Hannah Montana fan.
9
Phineas and Ferb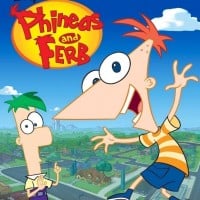 Phineas and Ferb is an American animated comedy-musical television series. Originally broadcast as a one-episode preview on August 17, 2007 and again previewed on September 28, 2007, the series officially premiered on February 1, 2008 and ended on June 12, 2015 on Disney Channel, and follows Phineas Flynn and his British stepbrother Ferb Fletcher on summer vacation.
It was the staple of animation on Disney Channel. No other cartoon there ever competed with it, despite the fact that it had a somewhat repetitive plot. It had great visuals, acting, storytelling, and morals. It even got people to imagine things they never thought they would imagine. This will be remembered as the mind-bending show of animated television. Too bad it didn't even make it to eight years, and it certainly didn't go past four seasons.
This should be first. I love Phineas and Ferb because their plot is brilliant, they're funny, and they rock. I don't watch anything other than Phineas and Ferb on Disney. The Disney TV shows are now all dumb sitcoms, and Phineas and Ferb isn't one of them.

What I like about it is that anyone can watch it. For example, my 23-year-old brother loves Phineas and Ferb, and my 5-year-old cousin also loves the show. Another thing I appreciate is that they include 'adult' reference jokes, which attract an older audience as well. In my opinion, this show beats any other show on Disney. It's humorous and it inspires people to create anything they want. I love it!
10
Jessie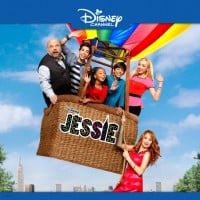 Jessie is an American sitcom that originally aired on Disney Channel from September 30, 2011 to October 16, 2015. The series was created and executive produced by Pamela Eells O'Connell and stars Debby Ryan as Jessie Prescott, a small town Texas girl who moves to New York City to try to become an actress, but instead she becomes a nanny to a high-profile couple's four children: Emma Ross (Peyton List),... read more
How is Jessie lower than Phineas and Ferb? Phineas and Ferb teaches kids the already debunked lesson that creativity should be limited, and the Phineas and Ferb plot is too repetitive. However, the plot in Jessie is varied. In fact, the serious and positive messages outweigh the negative ones.

Most importantly, this show teaches viewers to have faith in themselves because their families certainly have their backs. It's another perfect example of a sitcom where laugh tracks are used after real jokes and not misused after fake ones. While some people believe that the acting is poor, this show teaches important leadership lessons on how to cope with critical situations, like when you are confronted with disrespectful people.

This show is as good as Good Luck Charlie. Cameron Boyce's death literally made me sob, and I wanted to binge-watch this creative idea for a sitcom in order to honor his legacy and pay respect. This should be higher up.
The Contenders
11
Austin & Ally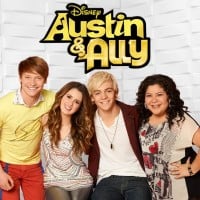 Austin & Ally is an American teen sitcom that premiered on Disney Channel on December 2, 2011, and ended on January 10, 2016. The series was created by Kevin Kopelow & Heath Seifert, the writers and producers of the Disney Channel sitcoms Sonny with a Chance and Jonas.
I absolutely love this show! The characters, the plotline, the romance - everything! This show was my entire childhood. It taught me the importance of friendship and, of course, the importance of humbleness.

Even though Austin was a mega-famous pop star, he didn't let it get to his head. He was humble and kind. This is a huge lesson we should all learn.

Ally was my role model (and still is). She's so talented, and even though people underestimate her, she always proves them wrong. Her self-growth encouraged me to come out of my shell and just try my best. In my opinion, she's the best role model Disney has ever presented.

Trish and Dez are very underrated. They're both so hilarious and lovable. I don't understand why they have so many haters. I love these guys.

I would never have become the person I am today without this show. Unlike most Disney Channel shows, this one is truly amazing. It deserves the #1 spot.
12
Lizzie McGuire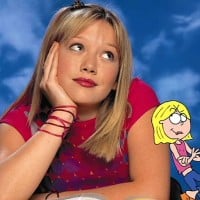 Elizabeth Brooke McGuire, famously known as Lizzie, is the main character in the show. She is portrayed as a caring, rational, and cooperative person, although her animated alter-ego displays her true feelings from time to time.
This show is fantastic! I absolutely admire this show because Lizzie relates to me a lot, and her cartoon alter ego is so funny! I also like the fashion and episodes because they're enjoyable, witty, bright, and relatable. It's a great show! I definitely recommend this show!
How is Good Luck Charlie higher than this? When I think of Disney, I think of THIS SHOW. If there is one show where I think Disney got it absolutely right, it would be this show. The synopsis wasn't unrealistic. Lizzie behaved her age and acted like how any regular teenager would act. High school was like high school, and the show was both funny and charming. By far, this is Disney's best.
Lizzie McGuire was the best show of all time. Hilary Duff is my role model and has been since I was a little kid. This was actually one of the few shows that actually taught and meant something. They need to bring back shows like this, with stars who still respect themselves like Hilary Duff did and does. She is one of the few childhood stars who grew up to not be a druggie or a "sleaze."
13
Star vs. the Forces of Evil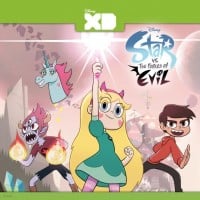 "Star vs. the Forces of Evil" is an American animated television comedy produced by Disney Television Animation for Disney XD. It was created by Daron Nefcy and developed by Jordana Arkin and Dave Wasson. The series follows teenage magical princess from the dimension of Mewni Star Butterfly and her teenage human roommate and best friend from Earth Marco Diaz as they live their daily lives, go on adventures... read more
How is this show, along with Gravity Falls, getting beaten by these crappy sitcoms?! This is one of Disney's best works, if not the best! The animation is wonderful, the energetic tone is zany and fun to watch, and the characters are likable and believable. The jokes may not be as funny as those in Gravity Falls, but they're still very memorable and good for a laugh. This show needs more love, certainly more than those horrible sitcoms!
The comment below me is right. Star is super awesome. Some shows, like Sanjay and Craig, don't have a plot. They either A) include vomiting in every episode, or B) always do something nasty that leads to them getting canceled.
This should be higher up on this list! It and Gravity Falls are bringing back Disney. Yet, old, painful sitcoms are still sitting up high on the list? This is one of the best shows!
14
Recess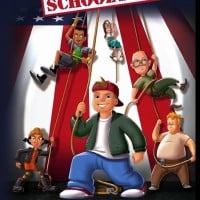 Recess is an American animated television series created by Paul Germain and Joe Ansolabehere and produced by Walt Disney Television Animation, with animation done by Grimsaem, Plus One Animation, Sunwoo Animation, and Toon City.
I wish they still had the old generation of Disney Channel airing! I loved all those shows from my childhood, and it makes me pissed off that even Disney has gone into this garbage the media created.
Surprisingly, this and Kim Possible are some of the only ones I remember watching all the time. Also, I just found out my favorite video game actress, Ashley Johnson, played Gretchen. Huh.
Come on, guys! This was the best show ever made! Do you know any other shows where the main characters are best friends who, no matter what, stand up for what they believe in? TJ is my hero!
15
Sonny with a Chance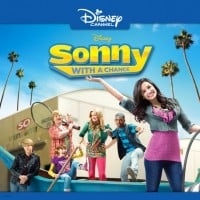 Sonny with a Chance is an American sitcom created by Steve Marmel which aired for two seasons on Disney Channel from February 8, 2009 to January 2, 2011. The series follows the experiences of teenager Sonny Munroe, portrayed by Demi Lovato, who becomes the newest accepted cast member of her favorite live comedy television show, So Random!.
Sonny With a Chance is an awesome (maybe even the best) Disney Channel show for a couple of reasons. The cast is really talented. Demi Lovato played a happy, ambitious, positive character extremely well, even though she was really suffering at the time. Tiffany Thornton and Sterling Knight are really kind and sweet in real life, but when you see some of their scenes, you'll think they're jerks. Brandon Smith and Doug Brochu have excellent comedic timing (as does the whole cast) and make Nico and Grady best friends for life.

Allisyn Arm perfectly captures Zora's quirk and weird charm. Sterling and Demi also have amazing chemistry that'll make you ship Channy for sure. The episodes are very funny but also have good lessons. Sonny is a great role model for kids as well. I'm upset that Sonny With a Chance isn't in the top ten.
I think that this may be the best Disney Channel show to date. The characters are done very well. Sonny is a great role model, as she is kind and willing to give everyone a second chance. The acting is amazing.

Some people think Chad is a jerk, but I really think he has a great character arc. I love how he becomes a better person for Sonny. The same goes for Tawnie. Honestly, this show should be #1.
16
Phil of the Future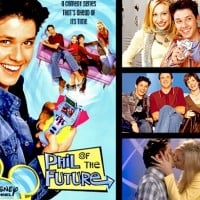 Phil of the Future is an American science fiction sitcom that originally aired on Disney Channel from June 18, 2004, to August 19, 2006, for two seasons.
I loved Phil of the Future. I could relate to it because I have an older brother. We always fight, and it seems like we hate each other, but he's my bro, so I love him! The show was really interesting and funny. It was the best show ever!
Are you kidding me? Phil of the Future ranked below shows like Austin and Ally, ANT Farm, Dog with a Blog, and Shake it Up? Some 13-year-old girl must have created this list, I swear. People don't know real TV at all.
How is Dog with a Blog rated above this? Phil of the Future is hands down the best Disney Channel show ever. Pim was fantastic. I loved her! Phil was attractive, and the show was overall the most entertaining.
17
Lab Rats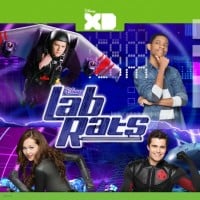 Lab Rats, also known as Lab Rats: Bionic Island for the fourth season, is an American television sitcom that premiered on February 27, 2012, on Disney XD, and aired through February 3, 2016. The series was created by Chris Peterson and Bryan Moore and produced by It's a Laugh Productions for Disney XD.
What I like about this show is that it actually has a plot. It features an antagonist, introducing at least one new one per season, as well as protagonists and good actors and actresses. The jokes are original and genuinely funny. The show also teaches morals, just like any other show, and I appreciate that the parents aren't portrayed as brainless or nonexistent. Lab Rats should be rated much higher. It's a big step forward for Disney. The show's plot, centered around bionics, thickens as the series progresses, and the fight scenes aren't cheesy. While there is the occasional cliché or stereotype, compared to shows like Austin and Ally, you barely notice them.
I can't believe Lab Rats is at 22. It should be within the top 5. It has a mix of thrill, action, comedy, and family problems that are so out of this world. I especially like the character Adam, played by Spencer Boldman. Spencer is doing a great job showing Adam's personality as a caring, sometimes mean, and funny brother.

My favorite character is Leo. He ties the whole family together. He is the little brother that no one believes but everyone cares for. He is the only kid in the Davenport family that doesn't have bionics, but he seems to hang on without them. Even though he wishes he had them, he has a great developing mind, which will probably lead to a great part of the next season or the end of the season.
18
Liv and Maddie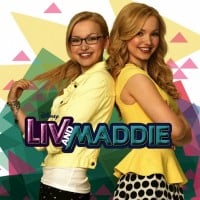 Liv and Maddie is a live-action Disney Channel sitcom that started on July 19, 2013, and ended on March 24, 2017. It is about two identical twin sisters named Olivia "Liv" Rooney and Madison "Maddie" Rooney (both portrayed by actress Dove Olivia Cameron; born in January 1996 as Chloe Celeste Hosterman) who reunite after one of them, Liv, returns to her home to see her family after four years of starring... read more
I love Liv and Maddie! I don't just like their shows, but I also love Liv's songs, especially You and Me and the Beat. I love Maddie's character. She never takes no for an answer and she won't give up on anything. I love how Liv and Maddie have a connection with each other.

Parker makes me laugh. He will take any challenge. Joey also makes me laugh. He will do anything to get a girl. There is one more person that I want to talk about. Willow makes me laugh. She is a good friend to Maddie but she will do anything to go out with Joey.
I really enjoy Liv and Maddie. It's done differently than other Disney Channel shows. For example, I like how they talk to the camera to clarify things and show the point of view from the speaker. This allows viewers to become emotionally attached to the show. The only minor issue I have is that when Liv is happy, her voice becomes irritating, making it hard to focus on the actual problem at hand. Overall, Liv and Maddie is a well-done and enjoyable show to watch when I'm bored.
19
Shake It Up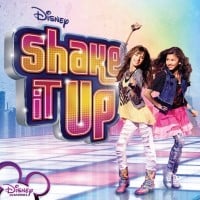 Shake It Up (sometimes stylized as Shake It Up!) is an American sitcom that originally aired on Disney Channel in the United States from November 7, 2010 to November 10, 2013. Created by Chris Thompson and starring Bella Thorne and Zendaya, the show follows the adventures of CeCe Jones (Bella Thorne) and Rocky Blue (Zendaya) as they star as background dancers on a local show, Shake It Up Chicago... read more
It's like the best thing that happened to Disney. The reason why I find this show interesting is because the cast members are dedicated to the show. Zendaya and Bella work really hard. They have to remember lines, learn new choreography for every show, and manage their music careers, school, interviews, and movie roles.
Shake It Up is the best Disney Channel show ever. I'm so mad they're having the series finale. A season finale would be okay. It is an awesome show. I love the dancing in Shake It Up, as well as the Tokyo, Japan episode. Shake It Up should be number one. There should be some way that Shake It Up doesn't have a series finale.
Shake It Up is the best show in the history, present, and future of television. The actors on the show are amazingly talented, and the writers are geniuses. Everyone who works on that show is a legend. It excels in every single way, and I can proudly say it is my favorite TV show of all time.
20
Boy Meets World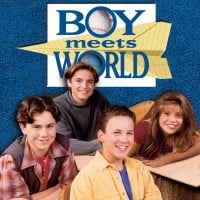 Boy Meets World is an American coming-of-age sitcom created by Michael Jacobs and April Kelly that aired on ABC for seven seasons between September 1993 and May 2000. The series centers on Cory Matthews (Ben Savage) and his friends and family, as he progresses from childhood to adulthood. Episodes chronicle the everyday events of Cory's home and school life; his teacher and neighbor George Feeny (William... read more
It's sad to know that Boy Meets World isn't at least in the top 5. A lot of kids nowadays have never even heard of this show and honestly heartbreaking to hear. BMW is probably one of my favorite shows ever. It was actually focused on the importance of love, life, family and friendship, not going to high school at 11, having magical powers or becoming famous... I feel like a lot of kids and families can relate to what happened in every episode. Also, the jokes weren't overused and cocky, like in most of the shows now.
How is Boy Meets World not number 1? All the shows now are very overrated and stupid. Boy Meets World actually teaches lessons. All the characters were realistic, and each of them had realistic lives. The parents in TV shows now are literally dumb on purpose for entertainment. No, the parents in Boy Meets World were realistic and treated their kids fairly and knew what was right for their kids. Also, this show was so hilarious (Eric, duh).
21
Girl Meets World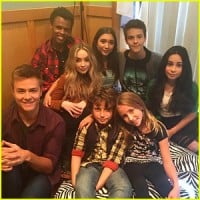 Girl Meets World is an American coming of age television sitcom. The series made its debut on Disney Channel on June 27, 2014.
Girl Meets World should be higher up. In fact, it should be number 1. I know a lot of people hate it, but it really impacts some people positively, making them happier and better individuals. It has helped both me and my friend. Initially, we were down all the time and weren't happy, but the life lessons they teach are genuinely amazing and helpful. The show almost never has episodes that are copies of other shows, and you don't see the same boring, lame, cheesy content you find in most kids' shows. This show has changed my life. It's seriously underrated. I love it and wish I could thank Rowan, Sabrina, Corey, Peyton, Ben, Danielle, and August. I hope those who don't like it will actually watch it and see how amazing and inspiring it is.
I love how Girl Meets World teaches not just about knowledge but about life in general! The metaphors they use connect the lessons to the real world, making it relatable not only for the characters but also for us, the audience. It is a beautifully constructed show, and I must say, I'm Team Lucaya all the way! The connections between the characters are so strong, and the random flashbacks to Boy Meets World are amazing. If you like Disney shows, this is definitely not one you should skip. Girl Meets World makes life lessons entertaining, and I think people of all ages will enjoy the show.
22
Lilo & Stitch: The Series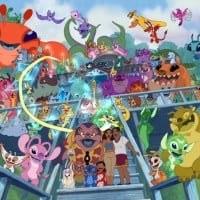 Lilo & Stitch: The Series is an American animated television series produced by Walt Disney Television.
Some of the shows above this are worse, such as Hannah Montana. Why is Hannah Montana above this and other older shows?
It is funny, and I could watch it 10 times without getting slightly bored!
Probably the best cartoon on the list. Some of the other cartoons, like Star vs. the Forces of Evil, are just weird.
23
Cory in the House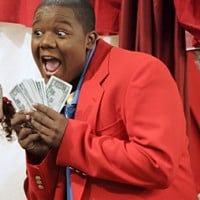 Cory in the House is a television show, which aired on the Disney Channel from January 12, 2007, to September 12, 2008, and was a spin-off from the Disney show That's So Raven.
I remember when the pilot aired. My grandma was suffering through cancer. During one of her surgeries, she had a heart attack and a nosebleed. I thought she was a goner. Then, one of the nurses turned on the TV, and the character we know as Cory appeared. Just after, my grandma came back to life. Not only that, but her sore hip was better too. This show got me through tough times, and I just have to say... Obama ripped off this show!
I love Cory in the House. It's very funny. I love the episode when Raven came to visit the White House. I really liked it very much.
Loved this show! This was probably around the time when my crush on Jason Dolley developed too.
24
DuckTales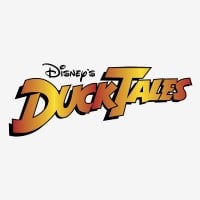 DuckTales is an American animated television series produced by Walt Disney Television Animation. It premiered on September 18, 1987 and ended on November 28, 1990 with a total of four seasons and 100 episodes.
Excuse me? Why isn't DuckTales above Wizards of Waverly Place? Get DuckTales up to number 1. Disney Channel doesn't deserve to make more sitcoms than cartoons.
I loved this show when I was a kid.
I used to watch this when I was little.
25
Even Stevens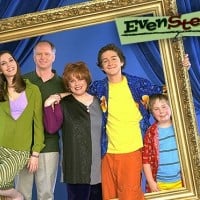 Even Stevens is an American comedy television series that aired on Disney Channel with a total of three seasons and 65 episodes from June 17, 2000, to June 2, 2003. It follows the life of the Stevens, a family living in suburban Sacramento, California, mainly focusing on the clashing personalities of its two younger siblings, Ren and Louis.
These days, everyone seems to love teen shows like Kim Possible, Cory in the House, Hannah Montana, Lizzie McGuire, Life with Derek, The Suite Life of Zack and Cody, and Wizards of Waverly Place. I dislike all of those shows. However, this show and That's So Raven were the only Disney teen shows I actually liked. Boy Meets World was okay. And yes, go ahead and hate me for it, but I think Hannah Montana is a stupid show. Of all those Disney teen shows, this one was the best, and those who have watched it would probably agree with me.
Why is Even Stevens at number 20?! I can't believe this, as the show was usually entertaining and humorous. Okay, so the show was not always captivating, and I remember getting bored and switching to various other channels just a few minutes after the show started. However, looking back, Even Stevens taught me a great deal more than any of the new shows now airing on Disney.

I've found that current shows do not focus on reality but instead construct implausible conclusions and solutions. Meanwhile, older shows conveyed a message that said, "this happens to everybody."
PSearch List