Top 10 Prettiest Disney Channel Actresses
The Top Ten
1
Peyton List - Jessie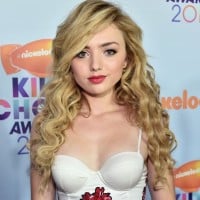 Peyton Roi List is an American actress and model. List is best known for playing Emma Ross on the Disney Channel comedy series Jessie and Holly Hills in the Diary of a Wimpy Kid film series.
We don't know anything about her actual personality but we can hope for the best. Lets just hope she doesn't turn into Selena or Miley.
Nice? She's more than nice, she's sexy and her hair makes me fly! Simply beautiful... I would like her for being mine, you know; she's so nice! (With respect I write)
She is more than pretty. She is so sexy. I watch bunk'd whenever I get the chance. Also gonna start watching jessie. I also watch her in diary of a wimpy kid.
She makes me fly. I wish there were girls this pretty at my school. She is probaly the prettiest girl in my opinion that ever became a star.
2
Selena Gomez - Wizards of Waverly Place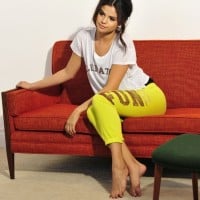 Selena Marie Gomez is an American actress and singer. She is best known for songs like "Come & Get It", "Good For You", "Same Old Love", and "It Ain't Me". Selena Gomez's voice is mezzo-soprano but she usually sings in alto. She is best known for her role as Alex Russo in Wizards of Waverly Place.
Selena is just an awesome actress, singer and person in general! She is so generous and she always tries to find time for her fans... I feel like Selena really deserves the number 1 spot, but I'm not trying to say that the other stars are bad I like them all but selena is one of my most favorite
She is an inspiring woman, who has a near clean record in terms of racy photographs etc. She can sing, dance, act and has a winning smile. To be honest, she has saved so many lives, but, in all truth, every other woman on this list is gorgeous.
She is actually really pretty. While all the other actresses are just basic blonde girls, she is actually really beautiful and unique! She is today considered one of the top most attractive young girls in the whole world. She is amazingly beautiful
She is pretty no matter what, which is no wonder actors and singers(male) love and are crushing on her. I specially love her beauty and I so admire her. I recommend selena as number one because of her talents as both singer and actress. No one can beat her beauty!
3
Dove Cameron - Liv and Maddie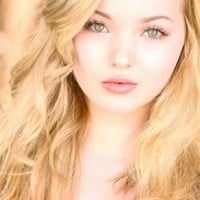 Dove Cameron is an American actress and singer. She is known for playing a dual role as both title characters in the Disney Channel teen sitcom Liv and Maddie, which ran from 2013 - 2017.
She is pretty, but she had surgeries. Which kind of a change, at least, my point of view

And by the way, stop attacking Selena just because she's better than Cameron
I would put Dove Cameron first. She is the most beautiful girl in Disney Channel. Not selena. Selena only cares for herself, not others, But Dove Cameron, she cares for you. She takes her time to be with us. I would demand to put Cameron First. Dove Cameron Is beautiful the way she is. Selena needs make up for she to look perfect, No! Dove Cameron doesn't need that. All what Dove Cameron do is put happiness on her face and she is already Beautiful. All of the fans of Dove Cameron, wants Dove Cameron to be the top, first beautiful young lady on Disney Channel. So I would say Plain and straight! Selena Gomez doesn't deserve that 1st place. Dove Cameron does. Go Dove Cameron!
Here's the thing. Yes ok, Selena Gomez is pretty. But that's all her makeup. Have you not seen how Selena is now? Writing inappropriate songs, wearing inappropriate clothes! On one of her covers, shes NAKED for crying out loud. My point is, Dove Cameron is the best and prettiest actress to ever be on Disney Channel. She doesn't need makeup! She's beautiful no matter what! She is a honest, and loving person who fulfills her dream of becoming and actress and a singer, and cares for others. She believes in love and light. Not only is Dove Cameron absolutely gorgeous and crazy talented, she's a beautiful person on the inside as well as outside. She is the greatest role model for any young girl. Not even, she's the greatest role model for anyone! So Dove deserves to be on top of this list, and many others. She's worked so hard for what she has! And people need to stop hating her. She's come so far and I'm proud of her. So yes, this isn't just about how is the prettiest celebrity. Because ...more
She is the most beautiful person not only in the world but in time it self. No one can beat her charm and personality. She doesn't need makeup like other celebrities, she is perfect just the way she is. She is the only one who truly deserves to be No. 1. In my opinion nothing is more beautiful than someones personality.
4
Zendaya - Shake It Up!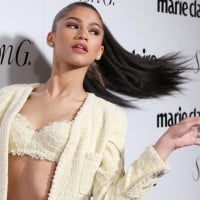 Zendaya Maree Stoermer Coleman is an American actress, singer and producer. She began her career as a child model and backup dancer, before gaining prominence for her role as Rocky Blue on the Disney Channel sitcom Shake It Up. Her film roles include supporting parts in the musical drama The Greatest Showman (2017) and the superhero film Spider-Man: Homecoming (2017) and its sequel, Spider-Man: Far from Home (2019).
When I first started watching Shake it Up I always thought Zendaya was the better actress. I don't understand why this talented person is put behind Bella, Bella can't act or sing.
Just an amazing person that can play any role. Not only is she talented but she is also very humble and that is one of the best human traits. A great role model for anyone.
I've had it with these people putting Zendaya lower than these other horrible girls! Zendaya is tthe best singer, dancer, and actress. THAT'S FINAL!
Zendaya is so talented with her dancing and acting skills. She's got flexibility and she can do everything in those heels!
5
Sabrina Carpenter - Girl Meets World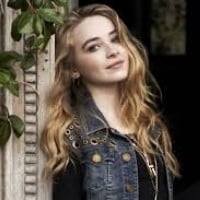 Sabrina Ann Lynn Carpenter is an American singer, songwriter and actress. She stars as the young version of Chloe Goodwin in The Goodwin Games and as Maya Hart in the Disney Channel series Girl Meets World. She plays Jenny Parker in the Disney Channel Original Movie Adventures in Babysitting . (She) ...read more.
Sabrina Ann Lynn Carpenter is a total QUEEN! She is beautiful inside and out. I really don't know anyone that can disagree with that. She is so appreciative of her fans and I know she loves everyone of them. I've been a fan since she released her first song Can't Blame a Girl for Trying and she has matured so much and I'm so incredibly proud of her! It's so great to see her become a very inspirational person to other girls including me. I can't believe she is turning 18 on May 11th she's growing up so fast! Love you Sabrina you will always be my Queen! FOREVER AND ALWAYS NO MATTER WHAT
I was waiting for her picture to show up not just because I'm a big fan of her but because she deserves to be put in here. Everyone would love this girl, I mean she's pretty, she's kind, she's talented and you can literally say every positive words about her:)
Let me start off by saying I'm a HUGE fan. She's beautiful inside and out and is so sweet! Her acting is amazing and I especially love her role in Adventures In Babysitting. All of her songs are wonderful, she has a beautiful voice and all her songs aren't just about boys and breakups (which I respect). She is GORGEOUS and could be a model (if she isn't already). I just love her she is a great role model and by far the best celebrity out there. I LOVE YOU SABRINA!
~Willowsilver (my name revolves around Warriors because I love the books but whatever I also love Disney)
I think she is beautiful because she always looks on the bright side of things no matter how dark they are. And if nobody much like her that's there problem but to me she is cool, awesome, beautiful, etc..
6
Rowan Blanchard - Girl Meets World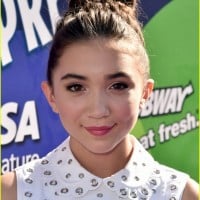 Rowan Blanchard is an American actress. She is known for her role as Riley Matthews on the Disney Channel series Girl Meets World.
Please do not hate on Rowan she is a very beautiful girl inside and out and is probably the sweetest girl on Disney Channel! I don't get the hate. Girl Meets World is a great show and Rowan is a great actress!
Rowan Blanchard has an amazing smile and her beauty does not stop. She is so adorable and I looke up to her. She has such an innocent face. She is tall and thin. She is one of the kindest and sweetest actresses I know
Why is anyone voting for anyone else? Rowan Blanchard is the prettiest girl of all time!
I just really like her and her show. She is very pretty, and she is talented.
7
Bridgit Mendler - Good Luck Charlie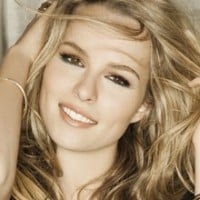 Bridgit Claire Mendler is an American actress, singer, and songwriter. In 2004, she began her career in the animated Indian film The Legend of Buddha.
I love Bridget she is so pretty, not only is not only pretty she is funny, an amazing singer and actress. She is my favorite actress and singer though I also love Taylor Swift!
Bridgit Mendler is perfect. Just... Perfect. She is my role model and I will look up to her forever and always.
Totally deserves to be number 2. Sorry I have to agree selena gomes is really pretty but so is bridget
Bridget is so beautiful. She should be way ahead of stupid Selena (Selena is so ugly without makeup)
8
Olivia Holt - Kickin' It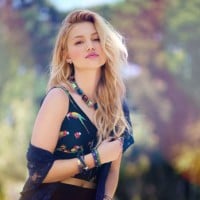 Olivia Hastings Holt is an American actress and singer who starred in the Disney Channel Original Series I Didn't Do It.
I don't hate Olivia holt, but I'm not a huge fan either. As far as looks go though, I feel she's in a good spot that properly represents her looks. She's not ugly but I feel that Demi Lovato and Selena Gomez are far prettier than she is. No disrespect intended, it is just simply my opinion, I'm sure some of you probably disagree with me.
Oh my god Olivia is the 1 adorable girl on Disney Channel. She has perfect hair, sexy body, beautiful eyes, and her smile makes me smile too. Oh and she is always so kind and patient with her fans and friends. Love her
My all time favouite disney star...can't decide which one should be #1this beauty or Sabrina Carpenter either way she is in the top 2 in my opinion she can sing act and dance really good
She is really very extremely pretty. And she's not my favorite, but she absolutely deserves higher than this, FOR SURE
9
Demi Lovato - Sonny With a Chance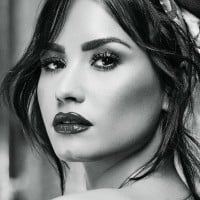 Demetria Devonne "Demi" Lovato is an American singer, songwriter, and actress. After appearing on the children's television series Barney & Friends as a child, she received her breakthrough role as Mitchie Torres in the Disney Channel television film Camp Rock and its sequel Camp Rock 2: The Final Jam.
I think she is really underrated because I believe that she is better than Selena in singing and in looks too. So why people don't understand? Does everybody have to do dirty things to get famous?
I admit Selena is gorgeous and is rightly number one but Demi should be in the top 2 at least. She has really pretty eyes and her smile is so cute!
Because she's so pretty and an angelic face...
Hope she will be in top 1...
Because she's deserving...
As in
Super duper...
Love you demi...
Are you kidding me?! Demi should at leats be #2! She's great at acting, she's pretty inside and out, and especially, she has an incredible voice!
10
Sofia Carson - Descendants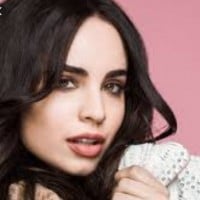 I'm sorry, no hard feelings to anyone just my opinion. But I think this list is stupid! Most of these girls are great role models, (accept for Dove Cameron and Selena Gomez, they are shameless.:shivers:) and that's all that matters anyway! I think Sofia is super pretty just like the others. You shouldn't be rating them! On Google I looked up "Best disney Channel Actress" Not prettiest, or something like that!
She is by far the most beautiful woman on this list. From her cheek bones, her lips, her eyebrows, her lovely long lashes, to her dazzling smile. Sofia Daccarett Char, is the most exquisite and gorgeous in my opinion.
Why is Dove Cameron above her, Sofia Carson is so gorgeous, I envy her looks. Dove Cameron's lips arw weird and looks like a Barbie doll..
I like Sofia because she doesn't look like your typical Disney blonde. She is dazzling without makeup.
The Contenders
11
Miley Cyrus - Hannah Montana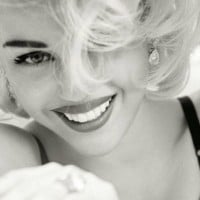 Miley Ray Hemsworth (born Destiny Hope Cyrus), known as Miley Cyrus, is an American singer, songwriter, and actress. She was born on November 23, 1992, in Franklin, Tennessee, to Tish Cyrus and Billy Ray Cyrus. Her voice type is Mezzo-Soprano and has 4 octaves. She became a teen idol starring as the character Miley Stewart in the Disney Channel television series Hannah Montana in 2006. After that Miley had numerous worldwide hits, such as ''Party in the USA'', '' We Can't Stop'', and ''Wrecking Ball''. On December 23, 2018 she got married to Australian actor Liam Hemsworth, but they divorced shortly after.
A lot of people hate on Miley for being supposedly "crazy" but she just needed to break out of her disney shell. She was 18 when she stopped being hannah montana and she was treated like a 10 year old. Even if the way she wanted to get out of the whole disney persona of hers was a little much, she needed to do it. I applaud her for her brave personality.
First of all to the person who said Miley isn't as beautiful as before. They obviously need to get their eyes checked out. Miley should at least be 2nd. Foolishness!
She is AWESOME! If Selena is that pretty you might as well give her a crown... If it can fit her head! It's my opinion, but Miley deserves to be higher than this.
Miley was once a beautiful girl, possibly prettier than SG (No offense, Selena). Then she made Wrecking Ball and I lost total respect for her.
NO offense, Miley, great voice, just hate the twerking!
12
Brenda Song - The Suite Life of Zack & Cody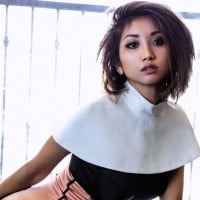 More beautiful than half of the girls on this list.
Great actress! And absolutely stunning!
Most Beautiful number 1
She is really pretty
13
Ashley Tisdale - The Suite Life of Zack and Cody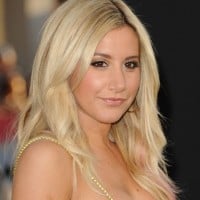 Ashley Michelle Tisdale is an American actress, singer, and producer. During her childhood, she appeared in more than 100 TV advertisements and had roles in theatre and television shows. She is well known for playing the character Maddie Fitzpatrick in the Disney Channel show "The Suite Life of Zack and Cody" and once in the spinoff "The Suite Life on Deck".
She is so beautiful with a perfect style, and when look at her, I feel very happy!
14
G. Hannelius - Dog With a Blog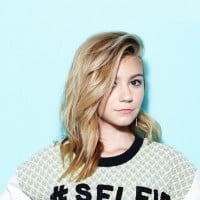 I know! She is so pretty and talented. I love her cute style. I love Dog With a Blog.
G. (Genevieve) is by far the funniest disney actress! She is very pretty.
Wow really good actress!
She is incredibly underrated in this list deserves to be in the top ten
15
Bella Thorne - Shake It Up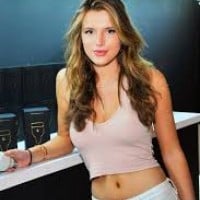 Annabella Avery "Bella" Thorne is an American actress, writer, model and singer, released EP "Jersey" in 2014. Best known for "Shake It Up!" 2010-2013. Has starred in "Blended", "The Frog Kingdom", "The Duff", "Big Sky", "Ratchet & Clank", "Alexander and the Terrible, Horrible, No Good, Very Bad Day" and a Lifetime movie "Perfect High".
Bella rocks! I love her ginger hair and she has a nice body. She's not the best singer but she has a great voice. She should be number one! Go Bella!
Man she is dazzling
She has pretty eyes
16
Debby Ryan - The Suite Life on Deck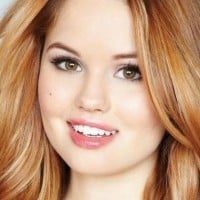 Deborah Ann "Debby" Ryan is an American actress, director, and singer. Ryan is known for starring as Jessie Prescott in the Disney Channel Original Series Jessie and as Bailey Pickett in Disney Channel's The Suite Life on Deck.
Debby Ryan is really pretty when she's acting directing and everything.
Why the hell is Debby #12, this is the weirdest list I have ever seen.
Who the heck wrote her name in #12? She's the best actress ever.
She's the best actress ever.
17
Emily Osment - Hannah Montana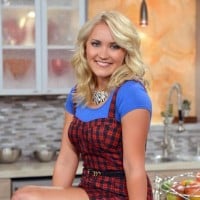 18
Stefanie Scott - A.N.T. Farm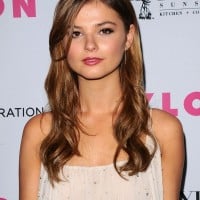 19
Vanessa Hudgens - High School Musical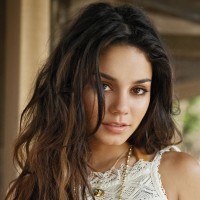 Vanessa Anne Hudgens is an American actress and singer. Hudgens rose to prominence playing Gabriella Montez in the High School Musical series.
She just has a pretty and well structured face and her hair is amazing!
Vanessa is naturally beautiful.
Vanessa needs to be number 1 her voice is so cool and her acting is amazing espically in HIGH SCHOOL MUSICAL! she is so beautiful and diserves to be number 1 and yes I am a super fan. she played perdectly with zac efron back then they were in love and I wish they still were they were PERFECT for each other!
She's very pretty she doesn't need makeup to look gorgeous its all natural
20
Kelli Berglund - Lab Rats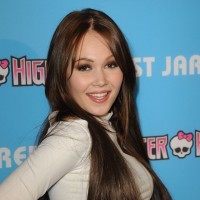 Kelli Berglund is an American actress, dancer, and singer. She portrays Bree Davenport, a bionic teenager with lightning speed, in the Disney XD series Lab Rats, and its spinoff Lab Rats: Elite Force.
21
Vanessa Morgan - My Babysitter's a Vampire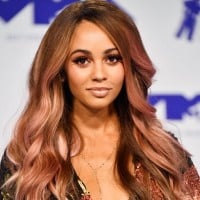 I like that she's a vampire and the show is great,my babysitter's a vampire.
This is really low for a good looking a talented girl just like all the other girls in the world
22
Laura Marano - Austin & Ally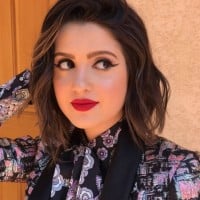 Laura Marano is an American actress and singer, best known for her starring role in the Disney Channel series Austin & Ally as Ally Dawson.
Laura Marano is literally the most beautiful actress in the whole world! How is she 22? She deserves more respect! I mean, come on people!
16. 16? How on earth is she no.16? Is there something g wrong with these people I mean for goodness sake's rowan blanched is no.4 and rowan is really ugly no offense Laura is a natural beauty she deserves to be at least no.3 she's a walking goddess
16? She's no.16? What is wrong with this world this list is clearly wrong Rohan Blanchard is 4? The heck? Miles Cyrus is 14? Seriously Laura is the beauty queen
Laura is one of the most gorgeous actresses to ever walk Disney Channel. She is, was and will always be my princess!
23
Piper Curda - I Didn't Do It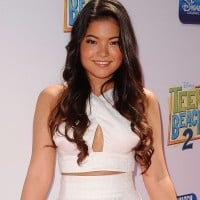 Piper Joy Curda is an American actress and singer. She is known for her roles as Jasmine in the Disney Channel series I Didn't Do It, and as Alyssa in the Disney Channel Original Movie Teen Beach 2. Previously Curda appeared in a recurring role in the third season of the Disney Channel series A.N.T. Farm.
24
Sierra McCormick - A.N.T. Farm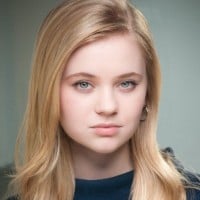 Sierra McCormick is an American actress. She is known for her role as Olive Doyle on the Disney Channel series A.N.T. Farm.
25
Danielle Campbell - Starstruck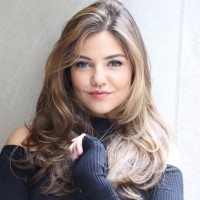 Danielle Campbell is an American actress. She is known for a string of leading roles in both film and television wok including playing the lead part of Jessica Olson in the Disney Channel Original Movie StarStruck and as Simone Daniels in the Disney film Prom..
What the hell! This girl is almost perfect. She is a natural beauty and ought to be in the to 5 Not the 25th position. Now a days beauty is decided on the basis of the success of an actor and not the actual beauty. She is wayyy beautiful than Selena Gomez but Selena is considered beautiful as she is more successful. If you look in terms of actual beauty and not attach it to the success rate of an actor, Danielle deserves to be in the Top 5 and Selena doesn't stand a chance. Have you seen her in The Originals?
Her face structure is perfect and so are her mesmerizing eyes, naturally luscious lips and amazing hair. She doesn't have to try to look beautiful and resort to dumb PR activities.
On top of that,she is a really genuine and humble and sweet actress and that's the cherry on the cake. What else do you need?
Everyone except her, Emily, and Bridgette are all trying too hard to get people to like them (more) and to be different I mean have you heard their songs lately just saying!
I love her. Shes adorable and has this natural look to her. Don't get me wrong, I love selena, demi, and bridgette too. But she has this young looking quality about her and its really cute.
Danielle is absolutely beautiful! She is one of my favorite Disney Channel actresses. I just entirely believe she is the prettiest!
PSearch List