Top 10 Best Frozen Characters
The Top Ten
1
Elsa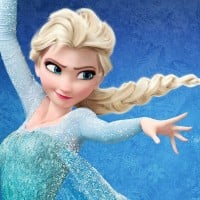 Queen Elsa of Arendelle is a fictional character who appears in Walt Disney Animation Studios' 53rd animated film Frozen.
Elsa deserves to have the most respect over all the characters. Why? People keep saying she did nothing at all, and stuff, while she was the reason FROZEN came to be so popular. Beside her Ice powers, Elsa gave up on being like normal people, not speaking to anyone, not even her own sister, she didn't want to have any connection with anybody because she never wanted to hurt anyone. She's chosen her sister, the whole world, over herself. Anna is one of my favorites too, I mean she even was willing to sacrifice herself for her sister too, but she was just a normal happy, optimistic girl. I mean, any sister would be willing to do that for her sister. I'm not saying it's a minor thing, but overall, Elsa has suffered the most in the movie, and because she didn't want to hurt anybody. She deserves to be on top.
I actually can't decide when it comes to Anna and Elsa because I think they are both great. But what makes Elsa so great to me isn't just her dress, her ice powers or her independence. What makes her so amazing is what she does for her sister. I mean, yes, it's Anna who saves Elsa and helps her control her powers, but I think just as Anna is willing to die for Elsa, Elsa would be willing to do the same for Anna. It was very hard for her to hide all these years, she saw how much it hurt Anna, but she knew, or rather thought, that if she'd interact with Anna again, she would hurt her again. And as we all can see, there is nothing more important to Elsa than Anna. For Elsa, the worst thing that could happen to her is to loose her sister, but if it means that Anna is safe and okay, Elsa is willing to do just that.

But the moment when Elsa is the most terrified in the whole movie is, when Anna turns to ice. The moment when Elsa turns around and sees what has happened to her sister is the first moment Elsa is truly terrified. The times when the guards are chasing her, or when she's in the dungeon and sees what she did to Arendelle, she might feel scared and guilty, but never terrified. In the scene, when Anna freezes, Elsa actually screams in horror.

So anybody who thinks that Elsa didn't do anything, you're wrong. She might not actually fight or try to defend herself, but she does something much more brave than fighting or standing her ground. Of course, she runs away, but she doesn't do that because she's scared of what they're gonna do to her, when her secret is out.

"Please, just stay away! " and "I belong here. Alone. Where I can be who I am, without hurting anybody."

Those are quotes that show that she cares about others much more than herself, mostly about Anna. Not only did she suffer through 13 years of being separated from her sister, but she also was willing to leave everything behind, without even trying to explain that she wasn't... more
2
Anna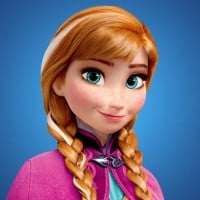 Princess Anna of Arendelle is a fictional character who appears in Walt Disney Animation Studios' 53rd animated film Frozen.
Anna is the most well rounded character in Frozen, hands down. Not only is her character well thought out but her animation is superb. Look at all the little things that are so subtle, like her clumsy swat in the face with the curtain rope, her little hop to reach down and rub her foot after dancing with the chicken with the face of a monkey. Pay attention to those little things and you'll see how much they make her character... More! Her quick wit, "excuse me, sir, but he is a prince! ", and "whoa that was like a crazy trust fall exercise". Watch for those small things and more and you'll see she is way better than any other character in Frozen. I mean, she's also the hero or heroine if you will. How can Elsa compare? Hands down Anna wins, Sven comes in second.
Anna is so awesome! She is brave and adventurous, just like me. I think Anna deserves to be number one on the list. Unlike Elsa, she is eager to meet new people. All Elsa does is freeze people and try to kill them. Olaf deserves to be number two since he is helpful, but Elsa is totally off the list. Anna tried to save her sister and instead got a frozen heart which is totally unfair. It's the same as trying to say that you are going to rescue someone and they kill you. That is not reasonable! My whole point is that people think Elsa is good because of her powers and don't realize how evil she is. They also just totally forget about how Anna is trying to help her. If you agree with what I am saying, please give this a big thumbs up at the end.
3
Olaf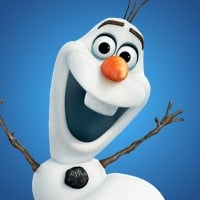 Olaf the Snowman is a character from the 2013 animated film Frozen, produced by Walt Disney Animation Studios.
Olaf is the comic relief in the movie FROZEN. If you listen closely, Olaf sounds like "Oh Laugh! " Anyway, I like Olaf and he's my second favorite character because he's funny. He's unique, have you ever met a snowman that wants to experience summer? No, and I'm not sure if other movies have this. Olaf has one quote, which is one of the most famous FROZEN quotes "Some people are worth melting for."
I always laugh at Olaf, quite simply a compassionate funny character, without Olaf, FROZEN would actually be different, it's hard to imagine, but it's true!
Olaf should be everyone's favourite character. He is halarious and definitely loves warm hugs. Olaf is the funny character of the story who's only dream is to be in the summer breeze and play on the beech in the warm sun. He likes Anna and at the end loves Elsa for giving him a snow cloud. Sven keeps taking his carrot and gave it back a lot though, as he likes Olaf. Kristoff wants to tell Olaf he will melt in his dream, how rude! So Anna stopped him constantly!
4
Duke of Weselton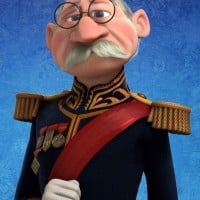 The Duke of Weselton is the secondary antagonist of Disney's 2013 animated feature film Frozen. A pompous, old dignitary with a fear of magic, he was invited to Arendelle in honor of Queen Elsa's coronation.
Why don't more people love this guy? He was the best character by far! People probably only like Elsa, Anna, and Hans for their looks which is understandable, but they aren't nearly as good as the duke of Weselton!
He's the best character in Frozen by far. He is comedy gold. Why isn't he number 1? He's way funnier than the snowman.
The bit where he meets Anna and Elsa at first, I liked him, but at the end I hated him.
5
Prince Hans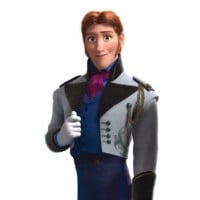 Prince Hans of the Southern Isles, also known as Hans Westergaard, is a fictional character from Walt Disney Animation Studios' 53rd animated film, Frozen.
Disney villains, especially Hans, are so unloved, it's time we show them a little love.
Hans has to be my favorite character in frozen. He's so interesting, evil, intelligent, and manipulative. He tricked Anna into marrying him and nearly killed Elsa. At least he has a reason, because he was 13th in line in his own kingdom.
Anyway, please stop hating so much on Hans and give him a little more respect.
I love Hans. Just because he was evil, doesn't mean he's a terrible character. His attitude was terrible but he was smart and interesting. He wasn't a poorly written character! I thought he was awesome. He's not in my top 10 favorite Disney villains, but he's still cool. He would probably be in my top 35.
Okay guys.. come on, without Prince Hans of the Southern Isles FROZEN agonist would have to be Queen Elsa of Arendelle, I wonder how many people would watch FROZEN if Elsa was evil. FROZEN would've been different. I liked Hans, he was a good villain and FROZEN had a plot twist with a villain, Hans only uses Princess Anna of Arendelle to become King of Arendelle. Hans was a good evil character.
6
Kristoff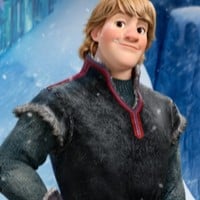 Kristoff Bjorgman is a fictional character who appears in Walt Disney Animation Studios' 53rd animated feature Frozen.
I vote Kristoff because he rocks. I'm a guy, and I thought Frozen was just another girlie princess movie that I was forced to watch with my sister. I ended up liking the movie because of Kristoff. I hated Hans so bad. At first I didn't like him because he said all men eat their boogers. THAT IS SO WRONG! I mean, not all men eat their boogers. Seriously. I don't think any men do that. I ended up liking him because he owns Sven who is an awesome reindeer, and he loved Anna even though Anna was too plain dumb and liked Hans instead and Hans almost killed Anna and Elsa. So YEAH. Kristoff is THE BEST! STILL! Hans stinks.
Kristoff is amazing. If it weren't for him, Anna would be dead right now. He lost his amazing sleigh, rode to the north mountain, returned Anna to Arendelle when she had a frozen heart, and then ran back when he saw it was very frozen there. He risked his life and lost a lot to help someone he had just met. His thing with the reindeer is a little outside of nature's laws, of course, but his relationship with Sven is really funny. Kristoff is the best.
7
King of Arendelle
How is he even on the list? He doesn't exactly abuse Elsa, but he is not a good parent. Yes, he seeks help for Anna from the trolls, but then he doesn't even listen to them! Fear is Elsa's enemy? Great, let's lock her in her room and make her scared of herself.
He neglected his daughter. He locked her in a room and basically ruined her childhood. He tried to make her control her powers and failed terribly. Good thing he died on a boat.
I don't know much about him, but yeah, when Elsa grows up, I can see how thoughtless and selfish she is! And Anna is crazy and silly. How did he teach his children when they were small?
8
Queen of Arendelle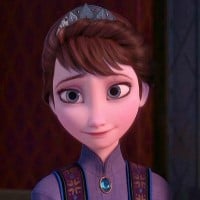 How is locking your child up in isolation a good parent?
Huh?
She didn't deserve to be killed off at all either.
She's absolutely beautiful, she cares so much for her children, she seems a lovely person and mother
9
Sven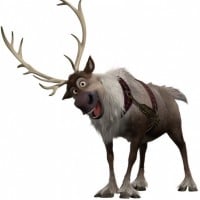 Sven wins by FAR. Animals are always my favorite characters in Disney films. He's so amusing, funny, and a well-made character by Disney. Without him, I would not watch Frozen.
Sven is the TOTAL BEST! He's so funny! I love him! This is how I would make this list if I could:
1: Sven
2: Olaf
3: Elsa
4: Kristoff
5: Marshmallow
6: Oaken
7: Duke of Wesselton
8: that little troll
9: Anna
10: Hans
I like Sven he is kind, funny I just like him no special reasons for why I love this cute character.
10
Marshmallow
I hated this movie. It was terrible. Marshmallow was the only good part because he was beating up Anna and Kristoff until he fell off the cliff. Poor Marshmallow, you were the only good snow monster. Way better than Olaf.
Oh Marshmallow he is also funny but more at the end when he picks up the crown but I still love him though. He's daring in his fights getting stronger and stronger like the Hulk!
Frankly, Frozen has no good character, except Marshmallow. He doesn't want to kill Anna, but that annoying girl keeps teasing him.
The Contenders
11
Oaken
Okay, even though Elsa is my favorite character in the movie, I'm voting for Oaken, who is actually my second favorite despite his short amount of screen time. First of all, he's a good businessman. He knows about supply and demand, but he is still willing to haggle a bit with Kristoff in order to sell something. Secondly, and most importantly, is the implication that he's gay. Not only that, but he has kids as well. It is true that the other man in the sauna could be his brother, but I like to think that it's his partner. I don't get why people think that being gay is wrong, because it's not, and I'm glad that Disney finally has a gay character.
I was in his family in my middle schools production of Frozen. Also Oaken had a whole song with him and his family called Hygge in the play.
Why is Oaken higher than Hans and the duke? He was only in one scene! Hans and the duke were the best parts of Frozen!
12
The Duke's Henchmen #1
The Duke's bodyguards express true loyalty to one another, and a willingness to do what they have to under pressure. When commanded to go after what they have every reason to believe is an ice with with limitless power, they go in ready for whatever happens to them. The two work in harmony and make for swift operators when attempting to assassinate Elsa, when one is pressed against a wall he looks death in the eye and grits his teeth, hopeful that his comrade will complete the mission even if they both die. In my eyes, they express less loyalty to the Duke and more to one-another and their mutual belief that they are saving the world.
The duke's bodyguards should be higher on the list!
This guy is cool!
13
Irish Dignitary
They're not interesting
14
Spanish Dignitary
The dignitaries should be higher on the list!
15
The Duke's Henchmen #2
This guy is cool!
16 Hans
17
Princess Rapunzel
She wasn't my favorite but I did notice her and I love princess rupunzel so much in the movie "Tangled". So I thought it was really cool to her in a smidge of Frozen
I just love how she randomly appears in Frozen.
Well she made a cameo and I love her.
18
Unnamed Kid Who Complained About Having to Dress Fancy
Everyone I watch this movie and hear him, I always laugh. I don't care what other people think because the movie wouldn't be the same without him.
The concerning, but she jut wants to protect the kingdom and runs away to hope that the hideous winter is over soon.
Why are such minor characters here?
19 German Dignitary
20
Kid Anna
She is SO cute and as happy and kind as her older self I don't have much to say about her now but I like her.
Well, I love baby anna. She ISO cute and
Kind to her sister, and elsa is the same.
Cute. She is so cute and funny.
21 Princess Anna's Horse
22
Kai the Butler
He was only in there for 2 seconds! Why is he even on here?
He was in the film for more than 2 seconds!
23
Baby Troll
HE IS ADORABLE and funny! "And by the way I don't see no ring!" I just love him, the words belong to him!
I think they are cute but I do not know what the other person is talking about.
The trolls are stupid pathetic annoying dumb unfunny horrible terrible
24
Kid Sven
Sven is so cute! He makes a good
BFF to Olaf.
25 Grand Pabbie
PSearch List