Top 10 Actresses Who Should Appear in an Expendables Movie
The Top Ten
Milla Jovovich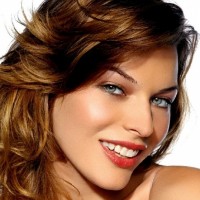 Milica Bogdanovna Jovovich, known professionally as Milla Jovovich, is an American actress, model and musician.
Great and hot action star. Her work in The Fifth Element, Resident Evil franchise, Ultraviolet, Joan of Arc, A Perfect Getaway was memorable - Alexandr
Tia Carrere

I liked her in True Lies, Showdown in Little Tokyo, Rising Sun, Hollow Point, The Immortals, Scar City, Top of the World - Alexandr
She is perfect to play the main villainess
Cynthia Rothrock
Brilliant action star. Played in Rage & Honor, Tiger Claws trilogy, China O'Brien, The Blonde Fury, Lady Dragon, Sworn to Justice etc - Alexandr
Kelly Hu

She was stunning in The Tournament, X-Men 2, The Scorpion King, Cradle 2 the Grave - Alexandr
Angelina Jolie

Angelina Jolie is an American actress, filmmaker, and humanitarian. She has received an Academy Award, two Screen Actors Guild Awards, and three Golden Globe Awards. She has also been cited as Hollywood's highest-paid actress. ...read more.
Sigourney Weaver

Susan Alexandra "Sigourney" Weaver is an American actress and film producer. Following her film debut as a minor character in Annie Hall, she quickly came to prominence in 1979 with her first lead role as Ellen Ripley in Alien.
Ellen Ripley from Alien franchise is probably the most known movie heroine. Sigourney would be great in this film - Alexandr
Zhang Ziyi
Mia Wasikowska

Mia Wasikowska is an Australian actress best known for starring as Alice Kingsleigh in Johnny Depp and Tim Burton's adaptation of Alice in Wonderland.
Defiance, Tim Burton's Alice and soon to be in Tracks.
Olga Kurylenko

Ólga Konstantínovna Kurylénko, born Ólha Konstantýnivna Kurylénko, is a French actress and model of Ukrainian origin.
This woman did a great job in Hitman, Quantum of Solace, Kirot, Centurion, Max Payne - Alexandr
Famke Janssen

Famke Beumer Janssen is a Dutch actress, director, screenwriter and former fashion model. She played Xenia Onatopp in GoldenEye, Jean Grey / Phoenix in the X-Men film series, Ava Moore on Nip/Tuck and Lenore Mills in the Taken film trilogy.
You could see this beauty in GoldenEye, X-Men franchise, I Spy, Taken, Deep Rising, Model by Day, Lord of Illusions. She's fantastic - Alexandr
The Contenders
Diane Lane

Diane Lane is an Oscar nominated American actress. Born and raised in New York City, Lane made her screen debut in George Roy Hill's 1979 film A Little Romance, starring opposite Sir Laurence Olivier.
She was in Judge Dredd, Untraceable, Streets of Fire, Murder at 1600, Killshot, Knight Moves. Diane is talented but very underrated - Alexandr
Michelle Yeoh

Tan Sri Michelle Yeoh Choo-Kheng is a Chinese-Malaysian actress, best known for performing her own stunts in the Hong Kong action films that brought her to fame in the early 1990s.
Gorgeous actress from Tomorrow Never Dies, Sunshine, Crouching Tiger Hidden Dragon, Babylon A. D - Alexandr
Kate Beckinsale

Kathrin Romary "Kate" Beckinsale (born 26 July 1973) is a British actress. After some minor television roles, she made her film debut in Much Ado About Nothing (1993) while still a student at the University of Oxford. She then appeared in British costume dramas such as Prince of Jutland (1994), Cold ...read more.
Put Alice Eve, Rachel McAdams and Sophia Bush together with the actresses you'd mention and I'm ok with that project.
Would like to see a movie cast of Kate Beckinsale, Amy Adams, Naomi Watts and Parker Posey in a film called " Expendebelles ".
Gina Carano

Gina Joy Carano is an American actress, television personality, fitness model, and former mixed martial artist.
Carrie-Anne Moss
Charlize Theron

Charlize Theron is a South African and American actress and film producer. She is the recipient of several accolades, including an Academy Award, a Golden Globe Award, and the Silver Bear for Best Actress.
Michelle Rodriguez

Linda Hamilton

Who doesn't know legendary Sarah Connor from Terminator films? Also, Linda was in Black Moon Rising, Shadow Conspiracy, Tag: The Assassination Game, Children of the Corn - Alexandr
Catherine Zeta-Jones

Catherine Zeta-Jones is a Welsh actress. Born and raised in Swansea, Zeta-Jones aspired to be an actress from a young age.
Lucy Lawless

Lucille Frances Lawless, is a New Zealand actress and singer. She portrayed the title character in television series Xena: Warrior Princess, Number Three on the re-imagined Battlestar Galactica series and Lucretia in the television series Spartacus: Blood and Sand, its prequel Spartacus: Gods of the ...read more.
Mira Sorvino

Mira Katherine Sorvino is an American actress. She came to prominence after winning the Academy Award and Golden Globe for Best Supporting Actress for her performance as a hooker with a heart of gold in Woody Allen's Mighty Aphrodite.
Zoe Saldana

Zoë Yadira Saldaña Nazario (born June 19, 1978) is an American actress and dancer. Following her performances with the theater group Faces, Saldana made her screen debut in a 1999 episode of Law & Order.
A perfect choice to have Zoe in a female version of Expendables why, becuase she played in two Star Trek movies, Losers and Columbiana.
Jessica Biel

Jessica Claire Timberlake is an American actress, model, producer and singer. Biel began her career as a vocalist appearing in musical productions until she was cast as Mary Camden in the family-drama series 7th Heaven, for which she achieved recognition.
Movies Blade: Trinity, The Texas Chainsaw Massacre, The A-Team, Total Recall (2012), Stealth - Alexandr
Jamie Lee Curtis

Jamie Lee Curtis, Lady Haden-Guest is an American actress and author. She made her film debut in 1978 by starring as Laurie Strode in John Carpenter's Halloween.
She kicked ass in Halloween movies, Virus, True Lies, Blue Steel, Prom Night, The Fog, Terror Train. - Alexandr
Sandra Bullock

Sandra Annette Bullock is an American actress and producer. She is one of Hollywood's highest-paid actresses, and is an Academy Award and Golden Globe Award winner.
Nowadays it's hard to see her as an action star but in the 90's she even won the award as "Best Action Star". Anyway, sandra was impressive in Speed 1 & 2, Demolition Man, Murder by Numbers and The Net - Alexandr
PSearch List