Top 10 Best Fortnite Battle Royale Players
AnonymusFish
The Top Ten
1
Ninja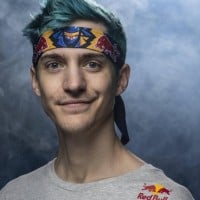 He is all round a great player but has been screwed by traps before so maybe not in dodging traps lol
Easily gets a casual 25 kill win
So good with his monster 20 kill wins and amazing clutches, I have 0 wins so I am in AWE of his Godlike skills #1 Ninja
Excellent accuracy, but not the best player - BluePhoeniX_0
1102 Comments
2
FaZe TFue
Voting without bias to your favorite Twitch streamer, this guy is easily the best player in the game. While his peeking strategy may be controversial to some, he has simply optimized the way he plays the game, wins every single fight even when he is being overwhelmed 4+ to 1.
I watched Ninja and Myth plenty and thought to myself these guys have to be the #1 and # 2, then I started hearing this Tfue name so I checked it out within 5 Minutes I knew this guy was better than everyones so called "greatest" believe me I love Ninja and Myth but this dude is just plain better. I guess all I can say is sit back and watch.
He shares wall hacks and new glitches. People might think he is a hacker but I don't because he FINDS these glitches in the game and when I try them out, they work and I'm not a hacker! He is also a god at peeking and shooting. His accuracy is over 90% every shot he takes! He is an all round great player and that's why he is #1!
Tfue is 1 of the greatest players in the world. If u check out his account it might not look as good as any other players that's because he has had 3 successful accounts and if u put them all together he will easily have the best account, also who has won the most world cups? Lemme check Tfue with a groundbreaking 1 duo win with clkzy and 1 solo. Can anyone beat that? #Ninja number 2. #Tfue on top!
972 Comments
3
Daequan
Favorite streamer very funny and the best builder, in my opinion.
He just funny and cool
Best build and so funny
My favorite streamer the best with shotguns the funniest guy on earth
225 Comments
4
Nick Eh 30
One of the greatest player & such a positive person. Can turn a bad day into a great one just by watching his stream. Very inspirational too see such positivity.
Nick is the best streamer I know and he plays with a lot of cool and family friendly people
Family friendly and just very amazing at the game and he has someone he wants to get dubs with vols_fan_7
He's all round an amazing person and is very family friendly unlike Ninja
246 Comments
5
TheMyth
Building genius and excellent at shotgun play. Imagine he played seriously.
I like myth he very good and use no hacks, I don't hack but he still beats me, he is very good. I like how he uses the scar it is very funny lol
He is the ever
Overall a good player
267 Comments
6
Dakotaz
Dakotaz, In my opinion is the best fortnite player of all time with his fast reflexes and awesome aim/snipes, he could take out anyone who gets in his way... He wont stop until he wins... "THEY TALK ABOUT MY SNIPES"!
He is bad and does not get a lot of views and has horrible content
Nothing beats the Dark Army
He has my name
160 Comments
7
H2O Delirious
H2O Delirious is way better than ninja and by the way he from killed ninja and don't just say if ninja just started building he would have won but H2O Delirious just because he's so controller player doesn't mean he couldn't kill ninja even if they had a build battle H2O Delirious for definitely win
He's so hood and his laugh is so funny and contagious
He is pretty funny in my opinion. - TheFluffyDragon34
Better than Ninja I belive - TheFluffyDragon34
98 Comments
8
Ceeday
He's my brother in real life
Better than Ninja, has balls
Ceeday is the best because he is funny and really good
Ceeday is the best
99 Comments
9
Maximilianmus
Lol he is trash
Who the hell is this
He is not even good at fortnite...lol why would he be here? The only things he is good at is making trash songs.
Oh yeah is he good
31 Comments
10
FaZe Cloakzy
Fave and best.
He is and aggressive player that knows what he is doing so I vote for him
He is the best player
I know
Best in the world
76 Comments
The Contenders
11
Noahsnoah
Noahsnoah is the BEST!
Defaults shall live on
Ave it
#defaults
44 Comments
12
Lachlan
Lachlan Is not the best builder in the world, but his aim for sure makes up for it. His sniping can go either way, but his shotgun and AR shoting is almost always on point. He is a good team player in making sure every teamate has a good amount of health as well. Although he often slacks when building, in tuff situations he can triple wall ramp and all that stuff. I find myself slacking and not triple walling because I'm in a hurry to kill the person too. Lachlan doesn't go tryhard and all that stuff but he rather is chill and doesn't work too hard but can still get a dub. Notice how a lot of try hards don't really comment much on their videos or streams, but Lachlan does fairly often. He is more relaxed and isn't in a huge rush to win. He aims for kills a lot and has good plans going into games. All around Lachlan should be number 6 or at least at 8 like now just because of the skill he has.
I watch lachlan all the time and I think he is really good
Best YouTube videos ever
Lachlan is so good at fortnite it drives me insane
222 Comments
13
Muselk
He's the best fortnite player ever
He's better than laser beam
He's a memer that straight away makes him better than anyone else on this list plus he's australian who doesn't love the craziness of this guy
First round victory
310 Comments
14
JackSepticeye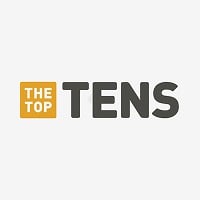 Seán William McLoughlin, better known by his online pseudonym Jacksepticeye, is an Irish YouTube personality, known primarily for his comedic Let's Play series and vlogs.
Epic Big Brain Gamer, Better at Minecraft though. He rarely plays Fortnite anymore so, yeah. Go Gaelic Gladiator!
He does not even play fortnite.
He does not even play fortnite
He eat my ballzz
21 Comments
15
Cleggy
You should get a billion subscribers
He is underrated and funny, this guy should have 1m subscribers - B1ueNew
16
LazarBeam
LazarBeam is better than any other Fortnite player because he is a bloody legend. Even though he isn't as good at playing as Ninja and Ali-A, he is hilarious and he can entertain anyone. Check him out on youtube and use code Lazar in the item shop. Again, he is the true bloody legend.
Bro we can't be friends if you don't like Lazar Beam, lazar beam is funniest person I no on youtube he is got to be number 1
AND DON'T FORGET TO USE CODE LAZAR IN THE ITEM SHOP PLEASE.
Why is lazarbeam not first this website is cursed
Everyone watch a movie he is in called free guy
348 Comments
17
Ali-A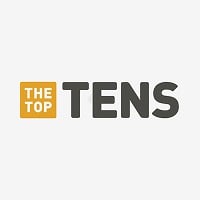 Alastair Aiken, better known by his online alias Ali-A, is a British YouTuber known for Call of Duty and Fortnite commentaries and vlogs.
Not the best but still a great player
I love watching AliA videos, he is so much fun and very good at fortnite, one of my dreams is to play with him someday!
Ali a is a all round great player. From the first day to present and hopefully future
I watch his channel and
566 Comments
18
Fe4RLess
He is the fortnite player that makes me not be depressed and make me feel happy!
He is awesome sniper he is good at building and he is a great player if you are reading this, fe4rless is a great fortnite player
As I was watching Videos on FB I came across one of his videos and I instantly loved how funny he is. I think I have watched his videos over a dozen times just to laugh. I think he is the best Fortnite player and agree he should be in the top 10.
He is the best you tuber
160 Comments
19
RNG mrfreshasian
I think is better than half these people so because I'm an aussie he should be eazy top 10
Best player ever and has one of the best win rates in the game. He is also incredibly talented. I'd put him as the best player in the world.
He is better then lazar bum please put him over lazar butt
A wonderful fortnite player who all ways gets 20 or above kills
289 Comments
20
Pokimane
Hey you are the best fortnite player ever!
Stop seeing and vote she is the best
Pokimane is a great player and person.
She is lovely and a queen at the game with myth
37 Comments
21
CDNThe3rd
He is great at building and he pushes really hard and he make's fortnite easy
So apparently Ali A is better than CDNThe3rd
Double G Double Peace.
CDNThe3rd for the win! - TriggerTrashKid
[+] he is the best fortnite player in the milky way + he was 100% going to win fortnite world cup if he participated
18 Comments
22
High Distortion
Solo squad God!
Can solo squad like a god and has a tendency to get a ridiculous amount of kills. HD was the first player to reach 100,000 kills. I can't fathom how he is so low.
He is the best player ever I have seen
Thicker than a snicker
17 Comments
23
VanossGaming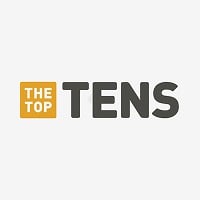 Evan Fong, is a Canadian internet personality and video game commentator. He is best known under his online pseudonym VanossGaming, where he posts montage-style videos on YouTube of him and other creators playing various video games.
You are the best
If he's a friend of jelly he's good by me but he used to be the 2nd best fortniter ever
Vvannos is goated on the sticks
He's good at other games but not fortnite
14 Comments
24
Gingerpop
Its me I'm Gingerpop I can't believe this I'm top 4!
You are not gingerpop
He very good and ginger I love it
He is alright I mean I could be better
10 Comments
25
Typical Gamer
He is such a cool player he is funny and he streams for a long time
I love watching him and I get skills off of him and he is the best
Top 5 definitely, very very underrated
Has won 65000 dollars in the pro am tournament.
171 Comments
26
Avxry
Funny how saying he came from call of duty
He can beat almost all the players you listed ahead of him its just he doesn't really care or want to
He is a liget god at this game and needs to be placed first.
He is the best player I've seen
35 Comments
27
AlexRamiGaming
Is gay
Every time I see a snip of his live stream he is always wining, doesn't he have the most solo wins?
He is the best player in winning games, he does get win streaks of 10 many times.
He carries m because he is my dad
25 Comments
28
Svennoss
Definitely the best player but he don't give a... about fortnite
He is a very experienced fortnite player in my opinion. While he may not top the others on this list, he is definitely really good and he deserves to make this list.
He is amazing
Should be up no. 1
40 Comments
29
summit1g
Very good and is always positive
Casual Killer
Summit is at least top 6
he's A GOD
3 Comments
30
DanTDM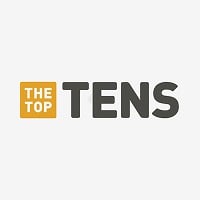 I am dan fan because of Minecraft no offense fortnite players
He's a really good Fortnite player and deserves a lot of respect
I have a boner
Good youtuber
91 Comments
31
Sypherpk
He's so good at the game, not only do the top Pro's get their heart racing and knees knocking knowing they up against Sypherpk but even the Black Hole is scared of him! Seriously the most cool calm collected and even though the tops, he is never a bad loser in a game.
He should be the best
Easily number 1 player
Outstanding streamer of the community.
65 Comments
32
Vikkstar123
You are the best
Opinion: HE DE BEST (actorly means he is crap)
He's the best fortnite player. he is determined to get victory royales every game#
He is Indian
33 Comments
33
Kawhi Leonard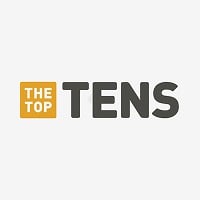 Kawhi Anthony Leonard is an American professional basketball player for the Los Angeles Clippers of the National Basketball Association. He has played for the San Antonio Spurs, Toronto Raptors, and the Clippers.
Kawhi win a championship with the clippers you're the best I am your biggest fan I study you every day
He plays fortnite?
Best basketball player ever
Nice
32 Comments
34
RiceGum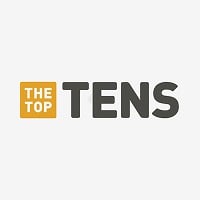 Fake youtube videos
He doesn't even play fortnite
Always wins - Shikamaru
Always the koreans
38 Comments
35
Ghost Aydan
Deadly dude. Chirps other streamers and dusts them. Love it.
Easily top 10 in solos. Best console player.
He is the best console player in the world
good
19 Comments
36
Iamwildcat
He is the best and I've seen him destroy ninja and he killed faze sway with a snipe from 213 meters
Literally an amazing Fortnite player, should be at the top
Very funny has amazing aim and is all out the best
Hands down one of the best players who deserves to be on top. This man is just a beast on fortnite who plays the game without a sweat. His content allows the viewer to see entertaining content rather than just sweaty games, which makes his content unique.
28 Comments
37
SSSniperwolf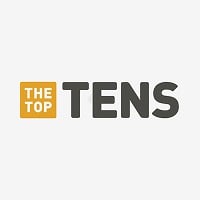 U are sexy give me u number so we can have sex
You are one of the best you tuber and by far my favorite
Perverts what would u guys feel if she read this
You are sexy lets have sex in bed, wear something sexy
28 Comments
38
SSundee
Ssundee has always been a well rounded player. He is very good at sniping and shoulda been at pro am. His strategies are unique and genius. The only thing is he plays 2 much creative...
Ssundee is best at the game
He is the best and the funniest fortnite player ever
He is a very good player I'm surprised he is not 20
40 Comments
39
TBNRfrags
Love your videos
Your are good Preston
Josh is a god at sniping
Love his videos but never seen him play fortnight
38 Comments
40
iDanstarr
Excellent player love watching all his videos yeah definitely an underrated player
Get him off this list
What? He did not won for a once
Didn't won for a once
6 Comments
41
Nickmercs
Great entertainer and is legit 100 with the community and his plays are gang gang
Best player ever
He is a god best player and has many pro dubs
He should be in top 5
15 Comments
42
AP2NT
He would be best in the world if he played more :/
How is Ali A higher?
Definitely not as good as Ninja but he should be higher then rice gum who fakes his videos.
I was honoured to be killed by him
23 Comments
43
Noobmaster69
bru
BRO ARE YOU KIDDING ME HE A GOAT
God
He got to talk to thor
7 Comments
44
Faze H1ghsk1
I think he is like top 5 best faze member
Bro he's an amazing player! By far the best at his age!
Is Cassidy week
He's awesome I'm watching him now!
11 Comments
45
Ambrew
Why is Ssundee not on this list but him, is good too.
Because he knows ssundee.
I love sounded and him
Is ssundee playing minecraft
7 Comments
46
Pack A Puncher
He is a great fortnite player but now he's not cause of the damn blackout we need to sue epic games people have spent to much money for it to shut down
I think he is pretty good one of the best in my opinion
Should be 5th god sniper streams a lot and he loves the rpg and scar and bolt action sniper rifle
He is the best console fortnite player, builer and sniper
2 Comments
47
G18
He is trash
Don't sleep on the dong
Doesn't get enough recognition. Not a top 10 player as of right now, but well on his way to be one.
He's the G
1 Comment
48
Diamond Mamba
good
He and his brother is good.
49
Dr DisRespect
Incorrect placement
He will disrespect you
Dr Disrespect My Wife - pos_van
Why u disrespect
2 Comments
50
Ettnix
He is a swede like me and have you seen his no scopes. Ettnix should at least with out a doubt at least be in the Top 3
He has better stats than Ninja. (I have an app wich can see people's stats). Ettnix got better kill rate, kills per game and win rate. Ettnix shoul be at least Top 5!
He has number 3 in the world when it comes to wins and has higher win %, k/d and kills per game than ninja. How is he not Top 3?
He has now over 2500 wins, which is the most in the whole world. Check him out, he is insane.
4 Comments
PSearch List
Related Lists
Best Fortnite Battle Royale Tips

Top Ten Best Places to Land in Fortnite Battle Royale
Top 10 Best Weapons in Fortnite Battle Royale
Strongest PlayStation All-Stars Battle Royale Characters
List Stats
30,000 votes
94 listings
1 year, 294 days old

Top Remixes (10)
1. Ceeday
2. Maximilianmus
3. Noahsnoah
B1ueNew
1. iDanstarr
2. Ninja
3. TheMyth
iDanstar
1. FaZe TFue
2. Daequan
3. Ninja
DarkKnight2005
View All 10
Posts
nomadakusarazet
Error Reporting
See a factual error in these listings? Report it
here
.