Top 10 Freelance Job Search Websites
A lot of people these days are finding it advantageous to do freelance work. There are a number of reasons someone would turn to freelance websites for work. Advantages include having a flexible schedule, which is great for stay-at-home parents; filling a brief employment gap in between jobs; supplementing your normal income; and experimenting with a new career or line of work before jumping in completely.

If you are thinking about doing freelance work online, you may wonder where to find good jobs. Here are some of the best sites to check out.

The Top Ten

1 Upwork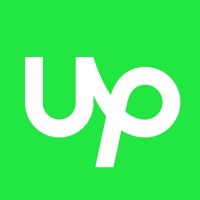 Elance-oDesk was rebranded as Upwork. It is based in Santa Clara and San Francisco, California. The full name is Upwork Global Inc.
Upwork (previously known as oDesk) truly has something to offer for every kind of freelance worker. With more than 1.5 million clients, Upwork can feed you work on a short-term or long-term basis, and jobs that pay hourly or by the project. Whether you are at the expert level in your field or just getting started with your career, Upwork can help you find the jobs that best suit you.
Visit Website
2
Toptal

Toptal is a global remote company that provides a freelancing platform that connects businesses with software engineers, designers, and business consultants
Toptal is different from other freelance services in that they are geared toward more experienced freelancers who have developed their talent over time as true professionals. If you pass their screening process, you gain access to top notch work. Some of their distinguished clients include Airbnb, JPMorgan, and Zendesk, to name a few. Toptal offers fair compensation and a strong community with in-person meetings and other events. - ramyasri
Visit Website
3
Freelancer

Freelancer is a global crowdsourcing marketplace website, which allows potential employers to post jobs that freelancers can then bid to complete.
Freelancer.com offers many of the same great features as other platforms, including millions of projects to tackle. However, it also has features that other platforms do not offer, including contests that give you the opportunity to prove your skills by competing with fellow freelancers. This is an excellent way to build your confidence, learn to compete, and attract the attention of potential clients.
Visit Website
4
Field Engineer

Field Engineer was launched in New York City in September 2015. ...read more.
Field Engineer is an innovative digital freelance marketplace to find work for talented engineers on demand. This global marketplace connects engineers with clients from anywhere in the world, thus eliminating the need for physical presence. - ramyasri
5
craigslist
Craiglist is not just for buying or selling. It is an excellent place to find freelance work, both locally and in other areas (which may allow you to work remotely). - ramyasri
6
99designs
99designs provides design contests where you can compete with fellow designers and receive feedback, as well as gigs from clients who choose the designers best suiting their needs - ramyasri
7
Guru.com

Guru.com is a freelance marketplace. It allows companies to find freelance workers for commissioned work.
Guru is a good site for showcasing your portfolio of past work in hopes of attracting new clients. It also has a nice feature for participating in job-matching, which occurs on a daily basis. - ramyasri
8
Leaf Group
This is a great platform for photographers, writers, producers, filmmakers, and other types of creative people. Their site allows you to promote your talents by creating unique, engaging content. - ramyasri
9
PeoplePerHour
Peopleperhour is ideal for freelancers who focus on web work. Whether your expertise is with search engine optimization (SEO), web design, or web programming, Peopleperhour has the job you want. - ramyasri
10
iFreelance.com
This site offers work not only for writers, coders, and so forth, but also for marketing professionals. A major distinction of iFreelance is that there are no brokerage fees�"you keep 100% of the job earnings. - ramyasri
The Contenders
11
Externetworks
ExterNetworks Inc. is a Managed Service provider since 2001. We provide End-to-end solutions featuring Design, Deployment and 24/7 IT support. Battle-tested and performance-proven professionals down the street and around the world give us capacity that is unequalled. With offices around the world, more than 500 full-time employees and over 1000 field technicians, we deploy help and solutions in a hurry. Visit website http://www.extnoc.com/ - ramyasri
12
Periodix
Periodix.net is an aggregator that leverages artificial intelligence to help freelancers win jobs faster. It creates a feed of jobs that match specific users skills and experience and predicts the chance of getting hired on a job. - johnstreiff204
BAdd New Item