Funniest Female Comedians of All Time
This is the list of the funniest female comics. Some of them don't get the recognition they deserve so I am making a list to pay tribute to the many funny female comics.
The Top Ten
Joan Rivers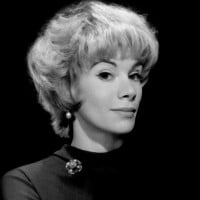 Joan Alexandra Molinsky, better known as Joan Rivers, was an American comedian, actress, writer, producer, and television host noted for her often controversial comedic persona - where she was alternately self-deprecating or sharply acerbic, especially toward celebrities and politicians.
This list went off the rails after number 3. JLD should be 2. why are Silverman lampanelli, and sykes even on here?
What a legend. Joan Rivers has to be named the most resilient female comedienne of all time. It is impossible to watch her and not laugh, no matter how rude, crude and filthy her jokes. Cannot beat Joan Rivers
Love and admire Joan. She's a tough cookie and takes no prisoners and has had an interesting life and is the funniest woman in America, in my opinion.
I love Joan Rivers! She is so crude and racist and mean but it's just so hard not to laugh. She's such a doll. I love her.
Ellen DeGeneres

Ellen Lee DeGeneres is an American comedian, television host, actress, writer, producer, and LGBT activist. DeGeneres starred in the popular sitcom Ellen from 1994 to 1998 and has hosted her syndicated TV talk show, The Ellen DeGeneres Show, since 2003.
I love her in everyway, she genuinely wants to make people happy and she does using her every effort in everything she do!
Her show is awesome and she is a very likeable person that everyone can relate to. The famous people that go in her show are always open to her, because they know she is a professional in everything she does!
She just makes me laugh! She is just so likeable!
She is brilliant and hilariously funny! Also she has the ability to be completely herself and still be funny! A complete natural. Please put another picture of her though, there are millions of great ones!
Roseanne Barr

Roseanne Cherrie Barr is an American actress, comedian, writer, television producer, director, and 2012 presidential nominee of the California-based Peace and Freedom Party.
If all you saw was her sitcom, see some standup clips. Unapologetically cranky and indifferent to others opinions, there's a reason her sitcom lasted so long.
Saw her live many years ago in LA. Gut busting laughs all night. Her wit matched the great comedians of the time!
One of the best if not the best. She holds her own
Please come back!
Lisa Lampanelli

Lisa Lampanelli, born Lisa Marie Lampugnale; July 19, 1961, is an American former stand-up comedian, actress and insult comic. Born in Trumbull, Connecticut, Lampanelli is one of three siblings and was born to a middle class family. She is known for her very ethnic humor, most notably racial minorities ...read more.
The queen of mean, none other then Lisa Lampanelli! In my opinion, she's the only funny female comedian out there. Not only is she like the funniest female comedian, but she's like one of my top 10 favorite comedians of all time!
Lisa kills when you see her live. Make sure to check her out. She will be in a theater near you...
How could any one keep a straight face watching her what she says is true but in a funny way great entertainment lisa I could go ti her show over and over and bust a gut every time
she's not afraid to comment on any race... religon... I can't believe she even talks about jews
Lucille Ball

She is and always will be the greatest comedian of all time. There is no doubt about it, she is the best.
Lucille Ball will always be known as America's favorite red head. She always managed to find her way into Americans' hearts.
The best female comedy star. She was funny & would do anything to get a laugh. But she maintained her beauty..
First and legendary professional female iconic comedian - definitely number 1- most voters here probably never saw her work
Kathy Griffin

Kathleen Mary "Kathy" Griffin is an American actress, comedian, writer, producer, and television host.
Sure she is a fame loving camera whore but no one makes fun of celebrities better than her!
I would like to see some comedy skits from kathy griffin on netflix
She has no facial expression! I feel like she shows no emotion and did not like her on fashion police.
Love her, so funny
Carol Burnett

Carol Creighton Burnett is an American actress, comedian, singer, and writer, whose career spans six decades of television.
Carol Burnett always has made everyone laugh, from her Tarzan yell to her hysterical laugh.
She was a class act. Didn't have to resort to vulgar or degrading jokes to be funny!
She is truly amazing, kind, nice, and most of all hilarious. She could take a simple question or statement and make it a 4 min knee slapper!
Her comedy variety show outlasted them all from her day. She is the inspiration for many generations both male and female. Her sketch comedy goes back to the 1950's and no one made me laugh harder. She should be #1 instead of all the trash mouths.
Sarah Silverman

Sarah Kate Silverman (born December 1, 1970) is an American stand-up comedian, actress, producer, and writer. Her comedy addresses social taboos and controversial topics, such as racism, sexism, politics, and religion, sometimes having her comic character endorse them in a satirical or deadpan fashion. ...read more.
She is not only very funny in every way possible, but she is very cute. I like her wit, her attitude towards life and says exactly what is on her mind. I think she is very real, truthful and speaks from the heart. Would like to sit down and chit chat with Sarah get to known her and laugh all day for a change.
Fearless and real. The timing of a genius.
Probably my #1 choice as she is a laugh out loud stand up that others on the list are not.
I disagree. Sarah has a long way to go before she's #1. Check Joan Rivers' resume
Margaret Cho

Margaret Moran Cho is an American stand-up comedian, actress, fashion designer, author, and singer-songwriter.
Margaret Cho is by far the most inspirational and butt-bustingly hilarious comedian in our entire species. She is idolized by thousands of fans for her wit, delivery, but most importantly, her beautiful to-the-point message of equality and tolerance. She personally inspires me everyday.
I can listen to her tell stories about her family for hours.
Love stories about her mother, oh how I can relate
Just funny! Not playing a stupid woman
Maria Bamford

I first knew who Maria was when I found out that she plays around 25 characters on Adventure Time (my favorite show of all time). I decided to take a look at her stand-up and she's crazy in all the right ways. It's like she has ten different personalities and a distinct voice and face for each one of them. Her style of comedy can be hit or miss sometimes, but when she's on, she's REALLY on. I don't think I've ever seen a comedian like her before.
I second Maria Bamford. She's the only comedian who actually does edgy, original, dice-rolling comedy. Every other female comedian basically talks about how weird or stupid men are.
Actually funny, instead of just trying to push the boundaries of what women are supposed to be. That has its role, but doesn't always make for the best kind of comedy.
One of the best comedians out there today, hands down. And that's including both men and women. Her delivery style and the voices she uses are fantastic.
The Contenders
Phyllis Diller

Phyllis Ada Driver, better known as Phyllis Diller, was an American stand-up comedian, actress, singer, dancer, and voice artist, best known for her eccentric stage persona, her self-deprecating humor, her wild hair and clothes, and her exaggerated, cackling laugh.
None of these other women are even funny. I have seen funnier comediennes at a funeral. Phyllis I will give credit though.
Great comedian self effacing and extremely funny-- just loved her.
One of those rare comedians who could make tears of laughter roll down your face.
Top shelf. Master of her craft. Never saw her out of character.
Tina Fey

Elizabeth Stamatina "Tina" Fey (born May 18, 1970) is an American actress, comedian, writer and producer. She is best known for her work on the NBC sketch comedy series Saturday Night Live.
Ok I couldn't be able to LIVE without knowing who Tina Fey is. One of the funniest women.
Tina Fey should be #1 on this list. What the hell is wrong with you? She is the funniest woman of all time. Ellen isn't even all that funny. No one will remember Ellen and her shows in the future. Tina Fey and "30 Rock" will be remembered, just like "Seinfeld". Both "Seinfeld" and "30 Rock" will be remembered because they are timeless classics! The End.
C'mon She has her hit show 30 rock (its won countless emmy's)
She does the best Sarah Palin impression
and she made SNL hilarious.
Tina Fey is BY FAR the funniest on this list! Why is she not on top as number one? Perhaps the list is moderated by friends of the others...
Betty White

Betty White Ludden, known professionally as Betty White, is an American actress, animal rights activist, author, comedian, radio host, singer, and television personality.
She should be number 1 by John Rivers, her and John Rivers are awesome!
Funniest comedienne over the years. She has perfect comedic timing even as she has aged.
Why is she not higher on this list? This woman is walking comedic gold. I love her so much!
Kathy Griffin at number 5 is a joke. She is not just the worst female comedian, but the worst comedian ever.
Wanda Sykes

Wanda Sykes is an American comedian, writer, actress and voice artist. She was first recognized for her work as a writer on The Chris Rock Show, for which she won a Primetime Emmy Award in 1999. In 2004, Entertainment Weekly named Sykes as one of the 25 funniest people in America.
Wow I can't believe Wanda Sykes isn't number one! Or at least in the top five. She's so hilarious I love her
This woman is truly off the chain. Deserves much more attention than she gets. I love her on stage and on screen... Funny to the core... She makes you want to hang out with her she is so real.
My personal favorite female comedian. She's funny like a dude, and I mean that in a good way. She's smart, socially concious and isn't afraid to go dark at times.
Ellen is funny in a feel-good way she makes people happy. But Wanda Sykes is so hilarious that she makes people cry. So, based on the "Comedian", I vote for Wanda Sykes.
Whoopi Goldberg

Caryn Elaine Johnson, known professionally by her stage name Whoopi Goldberg, is an American actress, comedian, and television host.
Whoopi is so talented she was cast in movie after movie. Her roots however began with comedy. The "One Woman" shows she wrote and performed were brilliant. Serious subjects masked in comedic performances which brought you from unstoppable laughter to tears streaming down your face. I don't know how she is so far down, but then I have yet to see Lilly Tomlin's name so I most certainly disagree with these rankings.
Funny, very good acting in movies, but also her stand-up comedy has very funny jokes and tricks!
LOVE HER! She is a Scorpio like me and I get everything she does! Would love to meet her someday!
I can't believe Whoopi is so low! She is a legend!
Loni Love
Judy Gold
She is so funny, she makes plain old stuff hilarious, especially mom humor.
Paula Poundstone
She would literally bring tears to my eyes, especially how quick she was interacting with audience. Her materially was extremely funny, but her interactions with audience were even funnier. Shows you she truly is a funny person.
Paula is a really underrated comedian.. She deserves to be credited with setting the bar.. Totally funny without being vulgar or offensive in any way!
Funny without being crude or vulgar!
One of the best!
Janeane Garofalo
A Legend kind of like a female bill hicks just wish she would move to England and stop letting the stupid yanks bother her. I don't get how they pretend she is the crazy one.
Janeane Garofalo is my favorite comedian--male or female. She is smart/funny, i.e., she doesn't have to resort to being crass or gross to get a laugh. She makes you think when she's up there talking about her life and relationships and doesn't rely on cheap jokes about sex or body parts. She may drop the f-bomb during her set but only when its appropriate for the situation. I consider her an intellectual humorist. Love, love, love her!
Dry sarcasm filled with wit.
Funny to think that she was in an episode of Seinfeld.
Janeane Garofolo also has great tattoos!
Someone I would like to meet
Whitney Cummings

Whitney Cummings is an American comedienne and actress. She is known as the creator and star of the NBC sitcom Whitney, as well as the co-creator of the CBS sitcom 2 Broke Girls.
Whitney is the queen of female comedians... Nobody else even comes close to her wit.
I have watched several comic's and I have never laughed so hard as I did when I watched her! She's awesome!
She is hilarious! Very real too.
She's hot and hilarious
Stevie Ryan
Julia Louis-Dreyfus

What the Hell guys? Most of the women higher up on this list have been heavily inspired by JLD, and women in comedy wouldn't be how they are today without her crazy and boundary breaking antics on Seinfeld. Even today, she has proven to be consistent in her hilarity over her nearly 4 decade long comedy career. She has won 3 Emmys for her performance in Veep (sorry, Amy Poehler), and she will continue to succeed throughout the year. To rank her this low on the list is an atrocity that leads me to believe that none of the voters on this page have the slightest understanding of the foundations of comedy.
One of the all time greats
I liked her on Seinfeld
Gilda Radner

Gilda Susan Radner was an American comedian and actress. She was best remembered as an original cast member of the NBC sketch comedy show Saturday Night Live, for which she won an Emmy Award in 1978.
Gilda Radner was such a talented person and we were all so lucky to witness her incredible talent. It's hard to find a female sketch comedian nowadays that was not inspired by Gilda. She had her own unique comedic style that cannot be copied or replaced.
Oh, Gilda, you were BRILLIANT and we miss you terribly.
Funniest lady ever.
Gilda was hilarious on SNL!
Kathleen Madigan
Come on Joan Rivers really. Kathleen Madigan is way funnier. I think she is one of the funniest female comics ever.
Her delivery is perfect, and she pokes fun at everyday life.. LOVE her!
Great comic, she is much better than the ones listed as the top 10,
Love her! She delivers every time! You must check her out!
Melissa McCarthy

Melissa Ann McCarthy (born August 26, 1970) is an American actress, comedian, writer, producer, and fashion designer. McCarthy was named by Time as one of the 100 most influential people in the world in 2016, and she has been featured multiple times in annual rankings of the highest-paid actresses in ...read more.
'There's a Hidden Valley Ranch party in MY mouth!'- Melissa McCarthy, one of the funniest women alive, in SNL's super funny awesome skit, Taste Test. I'm pretty sure that was mostly improv.
She is the best HANDS DOWN the most funniest women that ever exist.
She is the best ever should in number 1. QUEEN of COMEDY yes she is
Deserves top ten just for her Spicer skits.
PSearch List