Top 10 Best Online Game Sites
The Top Ten
1
Miniclip
I think Miniclip deserves the #1 spot because number 1. it has lots and lots of games to choose from when I'm bored. Number 2. because it does not lag as much as addicting games does. And finally my last reason:number 3. + they are always updating their games keeping it fresh and new each and every day I get on miniclip.
LIKE IF YOU AGREE!
I visited Miniclip 5 years ago and I liked the games there. But then I forgot the websites name and I stopped playing any games in Miniclip for 3 yrs. Now I know that such wonderful games are in Miniclip and I love all of em, my favorites at the moment are Wartune, Tanki online & Papa louie 2
Its cool, really awesome games like commando and urban basketball
Also the cool multiplayer games like 8ball and clubpenguin...
Also the cool awards
I highly recommend it for gamers who like to waste a lot of their time on games
WOW!
It's just awesome because we get to play so many cool games for free
not just games, it's like a dream
and so many awards and high scores
it ROCKS!
Visit Website
2
Armor Games
Best website ever! so many fun games its like gaming heaven. so much awesome games like the idiot test Wink:the game and billions of more! Armor games has so many games I knew since I was a little kid. In my opinion Armor Games is the best game website that was ever created in this world. Who"s with me!?!
The first game I've played from Armor Games was Raze and that really brought me closer to the site since they released many other great hits like Chaos Faction, Crush the Castle, Armor Mayhem, and Fancy Pants.
Absolutely no idea how minclip got rated higher than this, miniclip has lower quality games, more intrusive advertising, and a far more poorly designed interface. In general, armour games is a lot more professional.
It is a good gaming website. I like the way it looks and it is always best with adblock. The gaming experience on armor games to me is the best because of it's wide variety of games. There are also so many to choose from!
Visit Website
3
Kongregate
Kong is fun and caring, intelligent and unique. Smart too, considering how many years it is in fine service. Kongregate has the best saga Star Trek - the rest do not even Deep Space 9. The courage in adversity has been with Kongregate from the start and it is a beautiful relation. If accounting all points and jot dots would say even Kongregate should be in a stellar first place of all flash gaming websites available. The best thing with it is how much effort did not go to waste in order to save crafts and a well of a fine time. It holds true which it does best and this is why it is the most important as the personal opinion if perhaps might even be a fact. Work done well and gaming in development it is a great subset to control and reminisce its greatness for much after as also. Good job Kongregate!
Kong has a great attitude, lots of pals. Friends that are real which improves the environment and atmosphere of the famous aggregate Kongregate for flash gaming as a site. Even in person am not there, which improves whatever the rest of the matter is. Could be a friend without even finding this particular handle. Why? It is a smart place and always has been. Credit should be place where it is due not where it is confrontational. These ethics are practice done the entire while. Grades are fair, and can even gamer there without having a developer badge, which is good for a friend would explain.
Kongregate is an savvy technology and good company as well, there is more features than ever seen on a web page to interactions bar none is Kongregate. This is fine with their team and the gaming is stellar. There are more than 100 games could pick out and love each and every one. The site can help fairly enough to get the best flash games of that which designs what is needed to flash games of the user choice. The rest of the sites could chose anywhere from 0 to 4 or 5 or even 10 and 11. These 10 years of Kongregate got this perfect and they deserve the recognition. Happy with it, good stuff for Kongregate.
Kong has to be absolutely the best gaming site out there. Like most gaming sites, Kong has the basic games, Like Bloons TD and other popular games. However, Developers can also easily post their games on there as well. Another beautiful feature is that many of the funnest and most popular MMOs can be found and accessed with just one Kong account, so you don't have to go on the MMO site and access there. In general, It's easy to use, and a time saver. There's also a fun and easy leveling up system. Since Kong is owned by GameStop, whenever a major game is released, (e.G.:Assassin's Creed I) a challenge is offered to enter a sweepstakes for prizes. There you go. It truly is the best gaming site on the web!
Visit Website
4
Newgrounds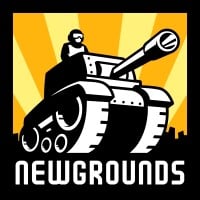 Newgrounds is an entertainment website and company founded by Tom Fulp in 1995. It hosts user-generated content such as games, films, audio, and artwork. Fulp produces in-house content at the headquarters and offices in Glenside, Pennsylvania. In the 2000s and 2010s, Newgrounds played an important role in Internet culture and in Internet animation and independent video gaming in particular. Newgrounds has been called a "distinct time in gaming history", a place "where many animators and developers cut their teeth and gained a following long before social media was even a thing", and "a haven for fostering the greats of internet animation".
Newgrounds seems 2nd place to Kongregate, it completes the gaming with few for each chosen distinct user so there is for all. Nice job to...the Newgrounds.
Many categories and will sort on subcategories.
It's the best site I had ever seen
Man its awesome...
It should be number 1
The game is really good
5
Addicting Games
Their games are amazing, fun, and very enjoyable therefore I believe they should promote addicting games.com to the very best game website out of all of them especially miniclip.
This was the very first website that I started playing flash games on back when I was 7. The first flash game I played on this site was Electricman 2. That game was the best back then
I have not played it before but I am going to give it a try. I will let you know what I think about it later today.
Addicting games is the best! They feature their own special games and the best games from other sites.
6
Y8
This is one of the websites that I have been playing on in so long! It has so many great games that are organized in lots of groups for what kind of game you want to play!
Its is my favourite website.. This is the website I always play...
They have many categaries on which to play... I love it like a mcdonald burger...
This is an awesome site which full of the best and most popular mmo's and general games, very useful for people like myself.
Awesome fun games for the times where you're at the library with nothing to do.
7
Girls Go Games
It is awesome!
There are many different types of games in this website.
I like to play games in this website.
I'm a girl I love this site but I don't know how I can write a comment please can anyone help me?
I like this website very much!
After playing games on this website I always say," WOW! "
I love this website...
8
Frivclub.com
This website is very awesome for playing online games and it is my favorites website.
This is the good website where I always play games. Too many playable games.
Free html5 games, unity3D games and flash games.
New friv games everyday.
This website is so cool because they update so frequently. Like it.
9
Bored.com
Displays some of the most outrageous games ever! One of the best gaming communities around the world wide web.
It's the boring game site ever no wonder its called bored.com and it make you feel more bored than you are right now
10
Agame.com
I like this website a lot, it has short, fun and easy games to play when you are waiting or just bored.
Its good... I like this website but I they are not addicting like miniclip games...
This website is good because below the game window, the walkthrough is also given.
Best games for boys
The Contenders
11
WillingGames.com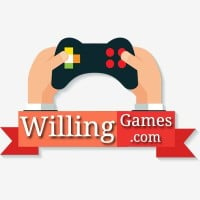 Found four(4) games of interest and so it needs a chance. To put in perspective, Miniclip is 12%, which is where Kongregate 6% is half while WillingGames is 3% which is half of Kongregate. That is good since these pass their grades to each other. They can do at least passable impression of the one ahead. Uncertain future changes but what can be seen there these are quite fine. Fairly good gaming just would see around certainly some can be spotted. Which is good for WillingGames.
So many games to play.
The games were awesome!
when I was playing I felt like speechless and the games were soooperb
12
Friv
This is yet another 'wall of icons' site that doesn't do much to give you a clue as to what you're clicking on. No descriptions or screenshots. No menu to find what you're looking for.
Good for anyone without discriminating tastes in games, as you're likely to just get something random, for all your ability to choose informatively.
It always has good games and if you don't like one there is a cross, click on it and you can change them.
It's a lot of fun and has many games that I like. It also ads new games and whomever I have told about friv loves it
I have been playing with this website since I was 7 until now it's great!
13
Y8.com
Lots of boring games must be only 8 games and then ask y8 games?
It is so much fun
14
UCoolGames.com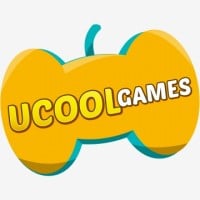 15
FOG
This one has an organized site with those types. Pop ups though would maybe not hold the view, found the game called 'Bob the Robber' and that seems to work. Should try this some other time. Willing Games seems simpler to connect, but no facebook feature. Other wise neat job FOG.
It is a very good website. It has many new games for downloading, uploading and playing online.
Good gaming website, I love Tu-unleashed and all others the most. Overall this is a good website.
FOG is a very fantastic game site. I forgot the name, one game in friv it is verry fantastic.
16
Nitrome
Every other game site other than JMTB02 has crappy games. Nitrome takes time with these things and they make the best games on the internet.
The retro style of their games is most attracting. I believe the first Nitrome game I played was Mutiny.
It basically has all of the funnest games you can find on miniclip.
I think the game personally or website whatever you want to call it.
17
Gamesgames.com
Good for games like galaxy life and crazy penguin wars it is awesome.
All games for family
Good website very useful
I don't like this site because I can't post any comment or message
18
CrazyMonkeyGames.com
Crazymonkeygames is so awesome. It has so much games and you just fell nostalgic.
19
Not Doppler
Not Doppler is definitely up there with AG and Kong in terms of enjoyability and site layout. I play all my games here when possible, and there is a huge selection with new titles added weekly! What more could you ask for? I'd say it's tied with Armor Games as my favorite Flash games website, but Not Doppler gets my vote since I use it more frequently.

(P.S. Red, blue, and green! )
This should be number one. It has maybe not every game you could think of, but every TYPE of game you could think of, I have NEVER EVER gotten bored on that website whatsoever. I still play all my computer games there.
This should be way higher. At LEAST in the top 10. There are loads of games to play from pretty much every genre. I've used the site for years and I'm still finding new games to play!
I'm surprised this game wasn't in the top 5, its far superior in entertainment then any other website I've visited.
20
A10.com
I really like A10 it is one of my favorite game sites.
A10 is one of my favorite game sites.
21 Flashgames247
22
Flipline Studios
High Quality Judgement, if you like a Fun Incremental Experience, this is the site for you!
This game makes really amazing cooking games, you should try some
I love the games
23
Pogo
It used to be fun. Now there is no customer service and they have tried to convince me my account has been hacked and they will fix it for $99. I have Norton and they say I have had no one hack my computer. It is a scam.
They have a real problem with allowing guest passes. In short they won't let you use more than one. I've been given 5 day free trial guest passes as thank yous from people on the site and I couldn't use any of them.
The best game site I've ever,. Lots of free games,badges, a mini to dress up if you wish. Badges every day.
Yeah this site is awesome.
24
Box10.com
Love this site
25
Kizi
This site is NOT for kids. It has violent games like kingdom rush that have blood, keep kids far away from this site!
It's the best site for kids - Ponybronybrohoof
It has lots of cool games like
.fire boy and water girl
.bob the robber
And even has videos for them to watch
Best games site I have ever been on. I have been on Kizi since 2012.
It's my favorite website
PSearch List