Greatest Bands from the '80s
RHCPfan
The Contenders: Page 3
41
Starship
They have a song called Sara and that is my name and I have liked them since I was really little.
Love this group. I didn't discover them till mid 90's. They are the best.
Best band ever and their remastered version of Don't Stop Believing Was amazing
V 1 Comment
42
Modern Talking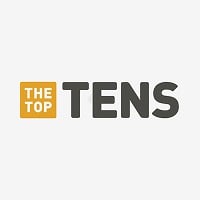 Modern Talking were a German synth-pop duo formed in 1983 by singer/pianist Thomas Anders and chorus singer/producer/composer/guitarist Dieter Bohlen best known for their hits "You're My Heart, You're My Soul", "Cheri Cheri Lady" and "Brother Louie", that broke up in 1987 before rejoining in 1998 with ...read more.
They were the best band of 80s with many many giga hits like -you can win if you want, sos for love, brother loui, you are my heart you are my soul and many more. They were the best of their era.
Awesome band still listen to them today.
They were the 80's king
Best For Ever
V 1 Comment
43
Black Sabbath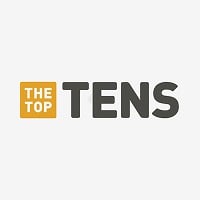 Black Sabbath were a Heavy Metal band formed in Birmingham, England in 1968 by guitarist and songwriter Tony Iommi, Singer Ozzy Osbourne, Bassist and Main Lyricist Geezer Butler and Drummer Bill Ward. The band got into mainstream after improving after their debut album got negative feedback. In 1978, ...read more.
The masters of heavy metal music. These guys are icons today. It's easy to guess they should be number 1.
What these guys should be at the least in th top 10
Number 92? What a Joke!
44
The Bangles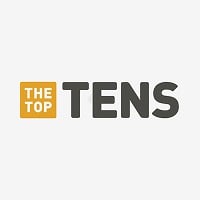 The Bangles are an American pop rock band that formed in Los Angeles in 1981, scoring several hit singles as that decade continued.
The bangles oppitomised 80's pop culture and seeing them play their instruments was a new era in girl groups, not saying they were first but they brought it to the masses
I THINK WHAT IS THE BEST BANG OF GIRLS OF ALL TIMES
2nd best girl band of the 80s.
I LOVE THE BANGLES AND I WISH FOR THEM TO HAVE A CONCERT HERE IN Australia BUT WITH Michael STEELE THOUGH SHES ONE OF MY FAVORITE! THEN VICKI THEN DEBBIE THEN SUE! PLEASE HAVE A CONCERT HEREERERERE! PLEASE PLEASE PLEASE WE ARE ALL WAITING FOR YOU'S!
45
Prince & The Revolution
IF this is considered a "Band" then yes, by far the best (although it feels more "solo") - ifafootball
Prince and the revolution put on a great concert and Prince himself is the greatest entertainer in music.
He (they) released an album almost EVERY YEAR in the 80's... that alone is astounding - dignan
One of the most talented artist of all time
RIP-first the king, then the prince
46
Great White
How are these guys not even Mentioned? Once Bitten Twice Shy, Save Your Love, Old Rose Motel? SERIOUSLY?
One of my absolute favorite bands in the 80 s
V 1 Comment
47
The Go-Gos
Love them. Plus they were all hot babes. Did I mention they were hot!
Great songs and best girl group, very influential. Beauty and the Beast album one of the best of the 80s
LOVE me some BELINDA!
Best 80s girl band without a doubt
48
Chicago
One of the finest bands ever during the Seventies, but when Peter Cetera took over, this was no longer the band that created their first album!
They had it all. the passion, lyrics are great
One of the best bands of all time; not only in the 80s, but the late 60s, definitely the 70s, and through the 90s into even today's era with their release of Chicago XXXVI "Now."
V 1 Comment
49
REO Speedwagon
This band had a continuous presents through out the 80, s if this band isn't on the top side of this list you people could not of lived at that time
This band is underrated, way underrated!
Loved them back when and love them now!
Way underrated!
V 6 Comments
50
Rainbow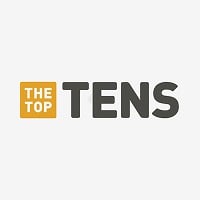 Rainbow are a British rock band led by guitarist Ritchie Blackmore from 1975 to 1984 and 1993 to 1997. They were originally established with Ronnie James Dio as the lead singer and lyricist. Rainbow were ranked No. 90 on VH1's 100 Greatest Artists of Hard Rock. The band has sold over 28 million albums ...read more.
Ritchie Blackmore could fart on his guitar and it would sound better than 80% of this list.
The real foundation of metal. - RalphSaad
Ritchie Blackmore sang it himself... "I'm the man on the silver mountain! " And therefore, he should certainly be a heck of a lot higher on this list. Amazing rock voice, tremendous lyrics, loads of talent throughout the entire band. Oh and LOL about the "fart" comment on previous persons opinion. I would have to agree!
Dio was the vocalist but otherwise I agree, brilliant guitarist and brilliant vocals/lyrics by Dio. - RalphSaad
51
Siouxsie & the Banshees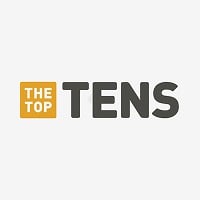 I have had the opportunity to hear their versions of studio and live, clearly has a unique style.
The Banshees are the reason the Cure sound the way they do today. their music gave the 80s it's dark whimsical undertone without even trying to do so. glad to see them on this list. they deserve to be.
Great band, out of time
52
Pet Shop Boys
Fantastic music! Full of melancholy and passion
Pet Shop Boys have sold 50 million records worldwide, and are listed as the most successful duo in UK music history by The Guinness Book of Records. Three-time Brit Award winners and six-time Grammy nominees, since 1985 they have achieved 42 Top 30 singles and 22 Top 10 hits in the UK Singles Chart, including four number ones: "West End Girls", "It's a Sin", "Always on My Mind" and "Heart".
The pet shop boys have a great sound and neils vocals are beautiful and unique. I love how they run their own race and just keep coming up with hits. Please, actually and introspective are brilliant albums. I thought PSB were dead and buried then they pop up again with the Electronic album in 2013. I wouldn't be surprised if they produce another hit single soon. They must have a hit making factory.
Come on the boys have to be in the top 10...
Look at their awards and contributions to the English pop scene
V 4 Comments
53
Erasure
They should be up there where the Pet Shop Boys are. Such an underrated band in my opinion.
Erasure makes me happy and in another world of art
My first concert without my parents. I was shocked by the scenqence skirt & thought, "I didn't think there were any girls in this band."
Got to be in the top 10 as well.
V 1 Comment
54
Stevie Ray Vaughan & Double Trouble
Blues student who became a master. Transformative And taken away too soon
THE BEST but never identified and acknowledged until after his death.
One of the all-time top blues guitarists, vocalists in the world. Ever.
One of the best...still listen to regularly
V 2 Comments
55
The Scorpions
They were such incredible athletes that Matthias Jabs could do flying splits without missing a lick on his signature guitar and Rudolf Schenker could run full speed down the stage and still play those blistering rhythms! They were unique and yet put out some of the best damn rock out there. With one of a kind vocals coming from Klaus Meine and one of the best damn drummers pounding out the bottom beat, how can others with less talent and less excellent performances rank over these bad boys from Germany?! And the envy of many bands by the way!
the scorpions are amazing! they should undoubtedly be in the top 10! and A-ha is crap! who in their right mind would vote for A-ha?!
I love love love this band so much. To me, they are my #1 favarorite band. I have been listening to the Scorpions for many years. They have several good/excellent songs. Each individual band member is very talented. Klaus, the singer, has the most beautiful voice in the world. Some of my favorites: The Zoo, The rhythm of Love, No One Like You, Lady Starlight, Always Somewhere, Wind of Change, Still Loving You, I Can't Explain, Rock You Like A Hurricane. From your #1 fan
Rock U like a Hurricane!
V 15 Comments
56
Culture Club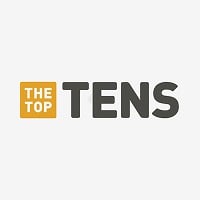 Culture Club are an English band that was formed in 1981. The band comprised Boy George, Roy Hay, Mikey Craig and Jon Moss.
Unique BOY GEORGE's voice and energy, beautiful melodies and lyrics that touch the heart! George was the most photographed person in the world along with the Pope and Princess Diana! CULTURE CLUB they were the first in the world with hit DO YOU REALLY WANT YOU HURT ME and CARMA CHAMELEON. They are a legend...
In my on opinion Culture Club should be in the top 10. The group had a short period in the limelight, but in that time they had a string of hit singles and two top twenty albums.
One of the greatest underrated bands of all time.
And in my heart the fires still burnin.
-Do you really want to hurt me?
V 6 Comments
57
Judas Priest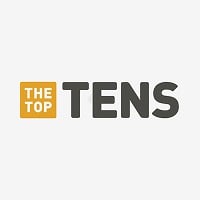 Judas Priest are a British heavy metal band formed in Birmingham, England, in 1969. The band has sold over 45 million albums to date. They received a lot of popularity due to their big hits Breaking The Law, You've Got Another Thing Comin', and Living after Midnight which were played on the radio a ...read more.
Undoubtedly the best rock/metal ever most of the others only a shadow of the greatest band ever
The best rock band of all time... hammer
The founding fathers of Heavy Metal...
58
The Rolling Stones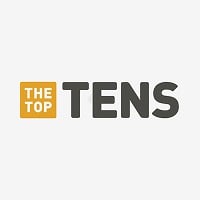 The Rolling Stones are an English rock band formed in London in 1962. The first settled line-up consisted of Brian Jones (guitar, harmonica), Ian Stewart (piano), Mick Jagger (lead vocals, harmonica), Keith Richards (guitar), Bill Wyman (bass) and Charlie Watts (drums). ...read more.
HOW CAN YOU NOT SEE THAT THE ROLLING STONES HAVE BEEN DOING WELL EVEN AT THE BAD TIMES FOR EXAMPLE DIRTY WORK MANAGED TO HOLD A BIT GOOD QUALITY IN MUSIC SURE MICK didn't GIVE MUCH ATTENTION TO THE ALBUM WORK BUT THEY MANAGED TO PULL IT OFF AND WE CAN NOT FORGET ABOUT ALBUMS EMOTIONAL RESCUE, TATTOO YOU AND STEEL WHEELS THEY SHOULD BE AT LEAST AT NO. 12
They really invented to sound of modern rock and roll through their conversion from the blues. After all, the list of greatest albums are named after them...
They are still aroud today which is remarkable considering their ages. Mick Jagger is still going strong and a great performer their music is timeless just like them it never fails to get me up dancing that's what its all about.
Should be up there on top. The guys are living legends|
V 4 Comments
59
Skid Row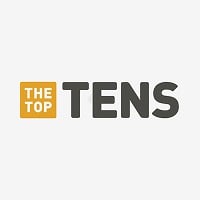 Skid Row is an American heavy metal band, formed in 1986 in Toms River, New Jersey. They were very successful in the late 1980s and early 1990s, with their first two albums certified multi-platinum.
For starters, Sebastian Bach has one of the best rock voices of all time. Skid Row had everything that made an 80's - 90's rock band awesome - the hair and black leather pants, the tastefully screaming vocals, the driving guitar riffs which got more hard core in their Slave to the Grind album, and plenty of ballads with a rock edge like "I Remember You".
Are you kidding me?! Why aren't these guys in the top 10?! Skid Row is amazing in my world!
V 2 Comments
60
Europe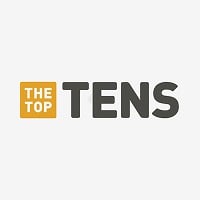 Europe is a Swedish rock band formed in Upplands Väsby, Stockholm in 1979 under the name Force by vocalist Joey Tempest, guitarist John Norum, bassist Peter Olsson and drummer Tony Reno.
Heading for Venus (Venus), but still we stand tall!
But no superstition is gonna turn me around - jrodz
It's THE FINAL COUNTDOWN!
PSearch List
Recommended Lists
Related Lists

Best Rock and Metal Bands with More Than 1 Album with the Band's Name in the Title

Best Rock Bands of All Time

Top 10 Best KPop Bands

Best Metal Bands

Best Alternative Bands of All Time
List Stats
18,000 votes
285 listings
9 years, 175 days old

Top Remixes (77)

1. Queen
2. AC/DC
3. Bon Jovi

aq1127

1. U2
2. INXS
3. Bruce Springsteen & The E Street Band

SPH

1. Poison
2. Motley Crue
3. Van Halen

18bobby
View All 77
Posts
Error Reporting
See a factual error in these listings? Report it
here
.