Johann Sebastian Bach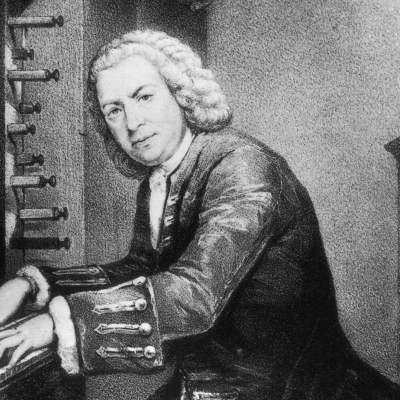 Found on www.centralhotelgloucester.co.uk
Comments
Top
Popular
Newest
As not having the talent of Mozart or zing of Beethoven, I don't think composers should be compared as their style of music is different, but why do I choose Bach, he gives me time to enjoy the melody and the harmony, I don't focus on only one part I enjoy both the parts, not that other composers didn't do this, but I do feel relaxed and almost nostalgic I hear a hint of his work in many modern pieces, if he wasn't as reclusive, he would have been a genius.
There's a few others on this list that might have voted for him - pye
I think that J.S. was the greatest composer. Some people may say that his keyboard music sounds like a bunch of random notes; but you really have to open your ears and listen to each and every voice being played to really get the beauty of the music being played. The next time you play bach try this and see if it helps.

Randall Johnson: Musical Composer
I am not per se a musician. I just like listening to classical music. You see Bach has to come very close to the very top because he wrote for organ, violin, piano - the lot, just listen to the Mass in B minor. Some of his compositions must be very difficult to play and sing. As far as I know Mozart and Beethoven composed for piano and orchestra but they were not articulate enough (blasphemy! ) to demonstrate to write for the king of instruments. Maybe they found the instrument boring; but not Bach. He seems to compose endlessly for all instruments and orchestra alike. Truly a genius, perhaps number 1.
The very best musical soul ever. I like Mozart, and Beethoven... (and Mahler) very much, but I think Bach is in the top.
I think Bach's music is out of our world, it sounds great on every instrument you play, and every note counts! The inventor of counterpoint (just fantastic), master in fugues and in every kind of music he wrote. Every piece is a masterpiece, no doubt! Thanks Johann!
Probably the greatest composer of all time and a true musical mathematician. With flawless counterpoint and symmetrical phrasing that contained within it a certain beauty reminiscent of the later Romantic period, Bach's music is unlikely ever to be equalled.
His mastery of counterpoint is legendary. Not only was his music multi-layered and logically set out, but incredibly expressive. Certainly the greatest Baroque composer, and the greatest composer of all time.
He is over rated and under rated at the same time. When musical snobs talk about Bach they always speak of the same four compositions, and vomit what they were taught in school about his style and sensibilities. Yet JSB's greatest works, like most musicians, I find are his lesser known works for they reflect the more human composer not the virtuoso. except for toccata that is metal.
Depth. Scale. Incomparable. Words that best describe what makes Bach the all time greatest composer!
I vote Bach for perfecting the existing styles of his time. Technically he was the master. Maybe not always as easy to listen to as beethoven and mozart, but he does outclass them. After the 3 big composers there is a vacuum.
There's no doubt that Bach is the greatest of them all - you just have to listen to his music. Even Beethoven acknowledged Bach's supremacy.
A game changer, a harmony and counterpoint genius, and a commitment to emotion in music. No composer has had anything close to the long-term influence or lasting relevance of Bach
The father of music no doubt. He brought baroque to a whole new level, with traditional grandeur and music fit for kings Johann Sebastian Bach is No doubt the "Father of Music"
Chopin is my favorite. But Bach is the forerunner of the lot yet his music remains as potent today as it was during the height of the Baroque period. His works are timeless, he is the best period.
He is only surpassed by the future me,(when I study musical theory and become the true greatest), but for now he is the all powerful ruler of al art in general
Not even close. Yes, Beethoven and Mozart were great but Bach.. in a class by himself on so many levels.
Without a doubt Bach should clearly be the number one on this list. He was the ultimative composer. No one comes even close to the perfection of Bach. You could play and analyse any given piece by Bach and you'd find every single note being places absolutely perfect.
I think it is funny, only on here would you see the Rank of number Three are "1" and the True number 1 as "3".
Bach is historically the greatest composure of all time, Beethoven might be most known, but that doesn't make him the BEST and BRIGHTEST of all time.
Bach has to be either #1 or #2 - he was too original, too ground-breaking and too productive not to be one or the other.
Bach is the personal composer of God. No composer in history has even tried what he has accomplished.
God put Bach on this planet so that other composers may learn from him how to compose. Even Mozart and Beethoven pay homage to the greatest that ever lived. Choin said "study Bach closely, this is the highest and best school". Mozart was distraught to find that upon discovering Johan Sebastian from his son J.C. Bach, that Mozart had been deprived of hearing a master's work, done better than his own.
Did not write my favorite songs but definitely was the most talented and accomplished
The Mass in B Minor is the greatest work of music and The St. Matthew Passion the greatest work of art, period. The Art of the Fugue makes audible for our ears the music of the heavenly spheres. No other composer's music brings together the luscious tension of counterpart and the richest harmonies ever written. Mozart sounds cute and Beethoven quite impressive by comparison.
Bach is simply the best composer. His Brandenburg Concertos are just stunning!