Greatest English Language Poets
1
William Shakespeare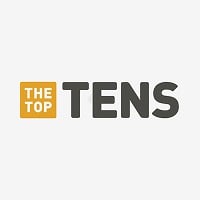 William Shakespeare was an English poet, playwright, and actor, widely regarded as the greatest writer in the English language and the world's pre-eminent dramatist.
The really surprising thing is how close number 2 is here... A bit of desperate pleading from the Scottish Nationalists?
Goes without saying surely - what more is there to say? The rest is silence...
Was a walking example of Pure genius
Was a walking example of Pure genius. He is the king of poem and the best poet. His poems make us realize a fresh feeling of nature or the theme of the poem. Really the king of poem!
2
Robert Burns
My love is like a red red rose. Best poem of its kind!
I learned it at school.
#2? Are you kidding?
Worst poet.
3
William Wordsworth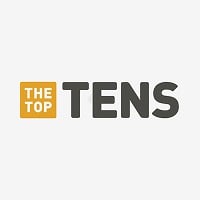 William Wordsworth (7 April 1770 – 23 April 1850) was a major English Romantic poet who, with Samuel Taylor Coleridge, helped to launch the Romantic Age in English literature with their joint publication Lyrical Ballads (1798).
Great poet. I have read several poems written by him. Including the daffodils&the solitary reaper.
He is the greatest poet of nature.
My favorite poem is daffodils
A truly beautiful and immortal poet.
4
John Milton
My wife and I had an outstanding Milton scholar as a professor in college. He started out the course by acknowledging that most people consider Shakespeare, Milton and Chaucer as the greatest writers in the English language. By the end of the course, he said he hoped we might consider Milton THE greatest of the three. And, by the end of Paradise Lost, we were convinced. - dawntreader
The only English poet who can be mentioned in the same breath with Dante. As a pure poet (excluding Shakespeare ) should probably be first even if he hadn't written Paradise Lost while blind and in prison. To not list him at all invalidates list.
Paradise Lost is the single, most essential poem in the English language. Milton (more than Shakespeare, even) establishes the very idea of what it means to be a serious poet in the modern world.
Milton is unrivalled not only in English literature, but also in the world literature from time immemorial. Milton hath surpassed Homer, Virgil, Ovid and many other poets whom mankind ever came across. Milton's name rings in the mind of greatest scholars of the world, while Shakespeare's of general public and also scholars.
5
Emily Dickinson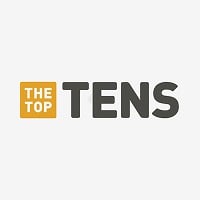 Emily Elizabeth Dickinson (December 10, 1830 – May 15, 1886) was an American poet . Dickinson was born in Amherst, Massachusetts . ...read more.
Amazing concision. Cognitively complex and methodologically innovative. Her work remains fresh. Just reading the poems, with no other information, it'd be difficult to place them in a particular time. Most of the poems are not difficult. Many that are difficult will usually reward the additional effort.
Best poet ever! She should be in the top five!
6
Gerard Manley Hopkins
I think Gerard Manley Hopkins is one of the top three poets in the English language. His "Terrible Sonnets" do a better job describing depression than any psychologist can.
His poetry is almost incomparable... I haven't met another who uses words and sound to their fullest possibility as this man does.
Such a magestic touch with that sing-song cadence.
7
Walt Whitman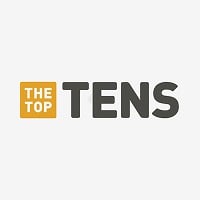 Walter "Walt" Whitman (May 31, 1819 – March 26, 1892) was an American poet, essayist and journalist. A humanist, he was a part of the transition between transcendentalism and realism, incorporating both views in his works. Whitman is among the most influential poets in the American canon, often called ...read more.
I experience as deep a spiritual connection reading Whitman aloud as I have with any poet I've encountered so far.
The last of the ecstatics. No one like him--before or since.
Whitman should be higher.
Free verse, say what's on your mind!
8
Edmund Spenser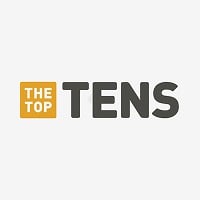 Edmund Spenser (1552/1553 – 13 January 1599) was an English poet best known for The Faerie Queene, an epic poem and fantastical allegory celebrating the Tudor dynasty and Elizabeth I. He is recognized as one of the premier craftsmen of nascent Modern English verse, and is often considered one of the ...read more.
Spenser is the most beautiful English poet. His Epithalamion is the loveliest poem in the language.
9
Percy Bysshe Shelley
While most poets in this list are astounding, I don't think someone could ever outdo Shelley. There was something divine in his words, something no one could achieve.
I loved his poems as a teenager and their music has never really left me. Another one who died too young.
I think the English still have not forgiven Shelley for his anti-patriotic antics. He should be in the top 3.
Shelley remains so underrated, his work has no equal in my mind.
10
T. S. Eliot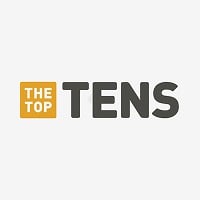 Thomas Stearns Eliot, OM, (26 September 1888 – 4 January 1965) was an American-born British essayist, publisher, playwright, literary and social critic, and one of the 20th century's major poets.
"As things are, and as fundamentally they must always be, poetry is not a career, but a mug's game. No honest poet can ever feel quite sure of the permanent value of what he has written: He may have wasted his time and messed up his life for nothing. "
Gotta be in the top 10 as the best American and British poet of the last century
T.S. Eliot may have not published most of his poems, but he made sure that every poem he published was pure poetic heroine.
With a talent that could move the century, it's quite obvious that he had to be in the pantheon of great poets. A Sublime Genius.
The Contenders
11
Alfred Tennyson
A number of phrases from Tennyson's work have become commonplaces of the English language, including "Nature, red in tooth and claw", "'Tis better to have loved and lost / Than never to have loved at all", "Theirs not to reason why, / Theirs but to do and die", "My strength is as the strength of ten, / Because my heart is pure", "Knowledge comes, but Wisdom lingers", and "The old order changeth, yielding place to new". He is the ninth most frequently quoted writer in The Oxford Dictionary of Quotations.
Most melodious of all the poets in English, and the greatest for me at dealing with grief and doubt about the meaning of things in life
He had the best sense of music
How can he be so low down the list?
12
Keats
Some of the English scholars believe that I keats died at the age of 50. He had the ability to cross the Shakespeare
When you consider that Keats died at age twenty five, his genius is magnified. If you can write ten immortal poems in a long life, you have achieved quite a lot. Keats' Odes are among the best poetry ever written. If you want to recommend one poet, he is the one that touched the pinnacle of grace and art.
John keats's offerings to English poetry is great that it made the section very much attractive in all areas.
Keats is an example of a great genius and talent. his odes are those epic milestones that shall live immortally till the whole ship of literature submerges.
13
Robert Frost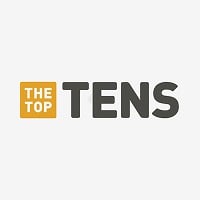 Robert Lee Frost (March 26, 1874 – January 29, 1963) was one of the most popular and critically respected American poets of the 20th century, he was honored frequently during his lifetime, receiving four Pulitzer Prizes for Poetry.
At the time of his death in January, 1963, Frost had achieved a degree of fame unequaled by any modern American poet. He was not merely a celebrated writer but a public figure who seemed to embody a certain native national wisdom. In front of television cameras, radio microphones, or crowded lecture halls, Frost played with poised perfection the role of the philosophical farmer-poet. His appearance at John Kennedy's 1961 Presidential inauguration still ranks as the most famous public appearance in the history of American literature.
My favorite poem is road not taken
His poems are good but not better than the poems of Roald Dahl.I wish Roald was also on the list.
He is one of the best romantic poets of the world.
Unfortunately his life was really critical. His dad died of tuberculosis. An American poet.
A great poet who received 4 Pulitzer Awards.
On January 29, 1963, Frost died from complications related to prostate surgery.
14
Lord Byron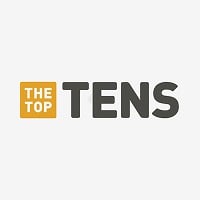 George Gordon Byron (later Noel), 6th Baron Byron, FRS, (22 January 1788 – 19 April 1824), commonly known simply as Lord Byron, was an Anglo-Scottish poet and a leading figure in the Romantic movement.
This is the best poet from England.
He is the most profound & original of all the English poets - a poet soaked to the marrow n d eternal & incurable pain of existence. England has failed to appreciate him.
15
Rudyard Kipling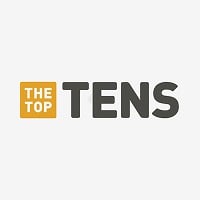 Joseph Rudyard Kipling (December 30, 1865 – January 16, 1936) was an English journalist, short-story writer, poet, and novelist. He was born in India, which inspired much of his work. ...read more.
The poem "if" made me love poetry at all
His poems, especially "If", was very inspiring.
I grew up with the Jungle Book and loved the Disney cartoon. And the poem 'If'.
His poems are a real source of inspiration
16
Philip Larkin
He should be higher in this great list.
17
W. H. Auden
Greatest English poet of the twentieth century ad still a massive influence. No-one can use an adjectival phrase quite the same nowadays
Yes, greatest English poet of the 20th century. And very entertaining.
His reputation gets bigger and bigger.
Time will tell...
18
John McCrae
A great Canadian war time poet. - Dileas
19
Yeats
Totally versatile and should be here as his genius spanned so many different styles
To think that Yeats is below others is something that shows he still has an audience that has to hear his magic.
What has happened to critical judgment? After Shakespeare alone comes Yeats
The specific made universal
20
Chaucer
The Father of English poetry, still illusive and ironic - laughing at humanity
Geoffrey Chaucer is remembered as the author of Canterbury Tales, which ranks as one of the greatest epic works of world literature.
21 John Dryden
22
John Keats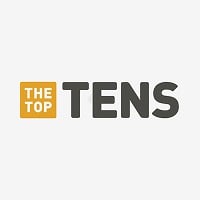 John Keats (31 October 1795 – 23 February 1821) was an English Romantic poet. He was one of the main figures of the second generation of Romantic poets, along with Lord Byron and Percy Bysshe Shelley, despite his work having been in publication for only four years before his death.
23
Edgar Allan Poe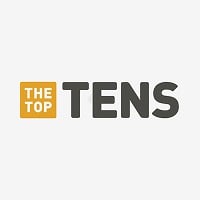 Edgar Allan Poe (January 19, 1809 – October 7, 1849) was an American writer, editor, and literary critic. Poe is best known for his poetry and short stories, particularly his tales of mystery and the macabre. He is widely regarded as a central figure of Romanticism in the United States and American ...read more.
Why is he not higher up? I love this guy!
Shakespeare is way to overrated! Edgar is a poet that knew ow to express his opinions by using such a colorful language and text
The Raven is Fantastic, great rhyming and truly very intellegent.
Edgar Allan Poe was and is personally very important to me as a reader and aspiring writer. I have been obsessed with his short stories and poems since sixth grade and he is still one of my favorite literary figures. His was the first biography I read.

---Angela S.
24 Edna St. Vincent Millay
25 Banjo Paterson
26
Robert Browning
But a man's reach should exceed his grasp, or what's a heaven for? - Browning draws characters and expresses complex human emotions so beautifully.
27
Blake
Never seek to tell thy love,
Love that never told can be;
For the gentle wind does move
Silently, invisibly.

I told my love, I told my love,
I told her all my heart;
Trembling, cold, in ghastly fears,
Ah! She did depart!

Soon as she was gone from me,
A traveller came by,
Silently, invisibly
He took her with a sigh.
He is the first stage of romantic poet.
Beautiful, emotional, soul exalting.
Ksenija, a free spirit
28
Christina Rossetti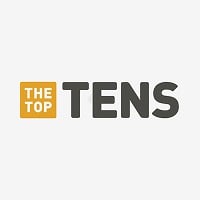 Christina Georgina Rossetti (5 December 1830 – 29 December 1894) was an English poet who wrote a variety of romantic, devotional, and children's poems. She is famous for writing Goblin Market and Remember, and the words of the Christmas carol In the Bleak Midwinter.
29 William Cowper
30 John Skelton
31
Donne
No man is an island entire of itself; every man
Is a piece of the continent, a part of the main;
If a clod be washed away by the sea, Europe
Is the less, as well as if a promontory were, as
Well as a manor of thy friends or of thine
Own were; any man's death diminishes me,
Because I am involved in mankind.
And therefore never send to know for whom
The bell tolls; it tolls for the.
32
Coleridge
He is in the excellent poet of all the time.
33
Wallace Stevens
The greatest American poet of the last century, whose poems can only get more and more famous.
In symbolism and structure, an accessible modern master, yet his works require repeated diggings, not undone by time and familiarity!
34
Alexander Pope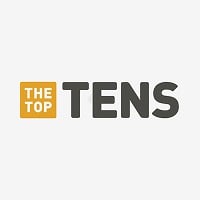 Alexander Pope (21 May 1688 – 30 May 1744) was an 18th-century English poet. He is best known for his satirical verse, his translation of Homer and for his use of the heroic couplet. He is the second-most frequently quoted writer in The Oxford Dictionary of Quotations after Shakespeare. ...read more.
The best satirist in English Poetry
35
Ezra Pound
Il miglior fabbro as t S Eliot said, such an inspiration to so many
36
E.E. Cummings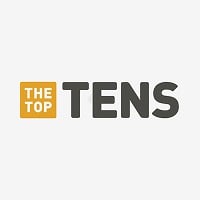 Edward Estlin "E. E." Cummings (October 14, 1894 – September 3, 1962), often styled as e e cummings (in the style of some of his poems), was an American poet, painter, essayist, author, and playwright. He wrote approximately 2,900 poems, two autobiographical novels, four plays and several essays. ...read more.
People are not voting for him because they can't comprehend his poems.
Way too low on this list
37
Sylvia Plath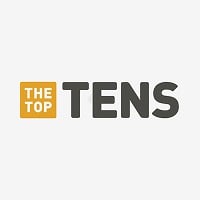 Sylvia Plath (October 27, 1932 – February 11, 1963) was an American poet, novelist, and short story writer. ...read more.
The woman was a genius, beyond comparrsion. Her poetry was unique. Modern, yet with class. Her or Robert Frost should be number 1. With Shakespeare and Yeats second and third!
38
Dylan Thomas
I cannot believe that Thomas a huge amount of votes. I think that he was a genius and obviously, greatly under-appreciated.
No one wrote about the frailty of the human condition like Dylan Thomas. Should be at the top of this list not No.49
I meant that Thomas doesn't have a huge amount of votes of course!
That's because of him that we know Mr. Bob Dylan. See Anthony Hopkins reading Dylan Thomas on YouTube...
39
Christopher Marlowe
He got me interested in poetry after reading his verse plays and has always stayed with me
40
Wilfred Owen
Best war poetry I ever had the pleasure to read and analyse.
41
Thomas Gray
The curfew tolls the knell of parting day,
The lowing herd wind slowly o'er the lea,
The ploughman homeward plods his weary way,
And leaves the world to darkness and to me.
42
Oliver Goldsmith
A legendary lrish poet. He deserves to be higher on the list. The traveller, is utterly fantastic.
43
Oscar Wilde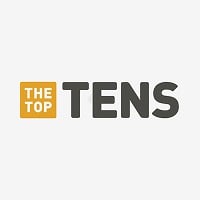 Oscar Fingal O'Flahertie Wills Wilde (16 October 1854 – 30 November 1900) was an Irish playwright, novelist, essayist, and poet. After writing in different forms throughout the 1880s, he became one of London's most popular playwrights in the early 1890s. He is remembered for his epigrams, his novel ...read more.
I think he deserves to be right at the top
44
Andrew Marvell
In an era that makes a better claim than most upon the familiar term transitional, Andrew Marvell is surely the single most compelling embodiment of the change
45
Seamus Heaney
Displays great appreciation for traditional skill and craftsmanship
Fantastic Irish poet who sadly passed away a few years ago. His legacy will live on through his beautiful minipulation and classic construction of the English language.
46
Ted Hughes
The best writer about animals in the English language.

A much better poet than his ex-wife though she seems to get all the attention because of her mental problems.
47
William Dunbar
Probably the greatest Scottish poet, though little read, maybe because his language is too antique and dialectal
48
Matthew Arnold
Dover Beach is a poetic masterpiece. Maybe one poem doesn't make the poet, but nevertheless "Dover Beach" is far above the other Victorian works.
49
Edward Thomas
Thomas's poems are noted for their attention to the English countryside and a certain colloquial style. A short poem of Thomas's serves as an example of how he blends war and countryside throughout his poetry.
Andrew Motion puts him in the top ten.
His genius was blown to pieces
50
John Clare
He wrote a huge amount but the few last great poems of solitude are something no other poet has ever reached.
PSearch List