Greatest Japanese Metal Bands
MeowMix
Vote! Vote! VOTE! I want to see your opinions! It can be Heavy Metal, Power Metal, Progressive Metal, Symphonic Metal, Visual Kei, Alternative Metal, Experimental Metal, Nu Metal, Metalcore, Death Metal, Doom Metal, Neo-Classical Metal, Funk Metal, Industrial Metal, Speed Metal and even Folk Metal. Please under any circumstances DO NOT add Kat-Tun!
The Top Ten
1
BabyMetal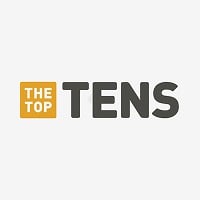 Babymetal is a Japanese metal idol band. Their line-up consists of Suzuka Nakamoto as "Su-metal", Yui Mizuno as "Yuimetal", and Moa Kikuchi as "Moametal".
This band is... Uh... Man I can't even figure out what to say. 3 teenage girls singing j-pop vocals and dancing to metal music. Fusing the two really makes for an interesting and oddly catchy and listenable combination. They've actually become a huge hit here in the States, with their debut album going high up on the charts and hitting #1 on the iTunes metal charts. They've even been praised by well-known metal artists like M. Shadows of Avenged Sevenfold, Matt Heafy of Trivium, Marty Friedman, and even members of Metallica have reacted positively to them. I'm a diehard metalhead who's listened to everything from Avenged Sevenfold to Black Sabbath to Dying Fetus to Satyricon, and I can say that this is probably one of the best metal acts to come out of Japan. - MetalFoREVer1228
No other have a genre like this...
The best Metal is only BabyMetal... !
Need to get higher. No1 maybe. Best band in all Japan Atm and one of the bests ever and the girls are young as hell. In Future they will dominate the metal scene and maybe, who knows, the world!
Nice
V 39 Comments
2
Dir en Grey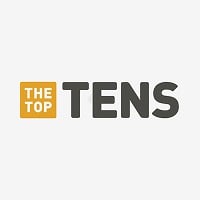 DIR EN GREY is a Japanese metal band formed in 1997 and currently signed to Firewall Div., a sub-division of Free-Will.
It is hard to find words to describe the creative spectrum that Dir en Grey has made their own. Their compositions range from old school heavy metal to progressive, alternative metal, experimental, neo-classical metal while all the while the members incorporate the peak of instrumental skill- sets of the scene. The depth, the emotional power, the political and social contexts of their songs still search its equal and can hardly be matched by any of the other top-scoring J-Rock/J-Metal acts with similar international acclaim.
More than 15 years consistent with their genre and give different feeling in every album released, I can't stop my body to move when listen their song
They can do anything from alt rock to death metal. That is impressive - MetalFoREVer1228
The unique metal band from the japan
the blend of the music are so lovely
V 7 Comments
3
X Japan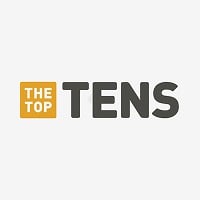 X Japan is a Japanese heavy metal band from Chiba, formed in 1982 by drummer Yoshiki and lead vocalist Toshi.
Long time band despite going inactive for a while but still a great band. Of the Japanese bands I listen to, I put them at number one no questions asked.
A dark, melancholic yet powerful feel, visual kei perfection
Its just amazing especially the times when Hide was alive. I just love there performances and songs.
we are x
V 5 Comments
4
Maximum The Hormone
Koi No Mega Lover? Zetsubou Billy? WHAT'S UP PEOPLE? These guys are awesome! Ryo and Nao are the Japanese brother and sister version of Dimebag Darrell and Vinnie Paul!
I love their diversity and virtuosity! - Flav
Wanna know metal, listen to them.
They are just amazing!
V 1 Comment
5
The GazettE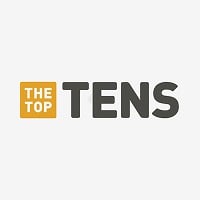 The Gazette, originally known as Gazette, is a Japanese visual kei rock band from Kanagawa formed in early 2002. The band is currently signed to Sony Music Records.
The GazettE is the best band in the world! Their songs hold messages, sadness & true emotions! Also, they're an inspiration n super hot
Best out of all jrock band
Grrreeeaaattt remember the urge!
6
Intestine Baalism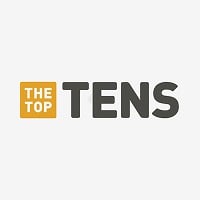 Intestine Baalism is a death metal band hailing from Tokio/Kanto, Japan. The band was formed in 1991 as "Euthanasia" and changed 1992 their name to "Intestine Baalism", which is a term for the Sumerian god of the harvest. ...read more.
What 47!? they are one of the best death metal bands in the world!
One of my favorite Death Metal bands. They combine Melodic Death Metal with Old-School Death Metal, which sounds very interesting and brutal. Listen to some of their songs and you'll fall in love with them: e.g. "Banquet in the Darkness", "Agony in the Stone Chamber".
If you are not into Melodic Death Metal or Death Metal you might skip this, but if not: Give them a try!

Wish more people knew about them. Also wish they would bring out more albums. - Flav
7
Girugamesh
Loud band, with some of the best attitudes in the business
Great they are awesome I love them
8
Fastkill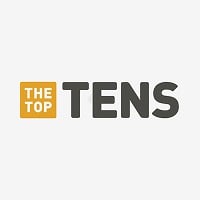 9
Boris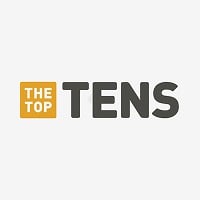 Are you kidding me. BabyMetal is at number 1 while the gods Boris sit back here?!?!?
10
D'espairsRay
The best Japanese band ever...
The Contenders
11
Loudness
Saw them here in Vegas and it was a blast. Husband saw them in Japan years ago.
They brought the genre to Japan. - Caleb9000
Akira Takasaki is an excellent guitarist. I like every member of this band and really like when Taiji Sawada was in Loudness. X Japan and Loudness are my two favorite Japanese bands.
V 1 Comment
12
Terror Squad
Very good Prog Thrash. - Flav
13
Imperial Circus Dead Decadence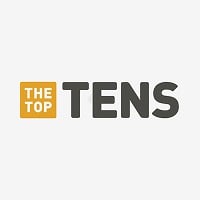 Imperial Circus Dead Decadence (ICDD) is a Japanese metal band with a lot of different influences. The band was formed in 2007 in Fukuoka. They have released 2 EPs and 2 full-length albums so far, which are received well among fans of Japanese extreme metal, especially their second full-length "Kuruoshiku...". ...read more.
Overwhelming Symphonic Melodic Death Metal (? )! Its not that easy to categorize their genre, since they have a lot of different influences, just try it out they are awesome!
Especially their second studio album is highly recommended! - Flav
14
Deluhi
Insane song composing skill.
You can really see the progress, their works always been better from time to time.
15
Vomit Remnants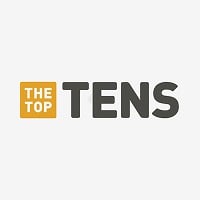 Vomit Remnants is a Brutal Death Metal band from Tokyo, Japan, which was formed in 1997 and are currently signed to Unique Leader Records. They released besides 2 EPs and 2 split-albums only one full-length called "Supreme Entity" so far and are rather unknown among metal fans. ...read more.
You like Slam? Then check this out!
Much brutal. Very slam. Such Death Metal. Wow. - Flav
16
Gotsu Totsu Kotsu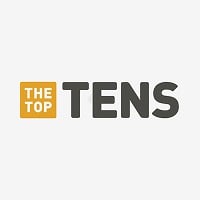 Gotsu Totsu Kotsu is a Death Metal band from Tokyo/Kantō, Japan. Formed in 2000, they released 3 full-length albums so far, which all had success in the underground scene, but are still very little known in the metal community. Their band name comes from the name of an ancient samurai, which they also ...read more.
Samurai Death Metal with Slap Bass, what else do you need?
This is like the Red Hot Chili Peppers of Death Metal or Maximum The Hormone of Death Metal. Only that they haven't released a single bad album. - Flav
17
Galneryus
One of the best neoclassical power metal bands out there. Both singers that have been in the band are very great at their singing, the atmosphere in the music gives it an almost holy feeling that would make it sacrilegious to defy it, and Syu is an awesome guitarist.
Galneryus is the best power metal band out there. It deserves a place among the top 3! Both the singers are great and the music is divine. Listening to a song of galneryus gives off a feeling of intense satisfaction.
Op band
Galneryus is the best band I have ever listened to. If the songs of the above mentioned bands are good, then the songs of gallery us are epic.
I REALLY THINK THAT GALLERY US DESERVES THE TOP PLACE!
V 1 Comment
18
Sabbat
Black metal scythe is a classic. - reay
Come on... they deserved some respect... they are the pioneer for Japanese black/thrash metal... and still one of the best... and no SIGH?
19
Siam Shade
Siam Shade is awesome. A band that always believed in its sound and with all talented members.
20 Onmyo-Za
PSearch List
Recommended Lists
Related Lists

Best Japanese Death Metal Bands

Top 10 Japanese Brutal Death Metal Bands
Best Japanese Thrash Metal Bands

Best Metal Bands
List Stats
900 votes
68 listings
5 years, 350 days old

Top Remixes

1. Intestine Baalism
2. Fastkill
3. Boris
ryanrimmel

1. Dir en Grey
2. Maximum The Hormone
3. Girugamesh
MeowMix
1. Intestine Baalism
2. Gotsu Totsu Kotsu
3. Serpent
Flav
Posts
Error Reporting
See a factual error in these listings? Report it
here
.