Best Thrash Metal Bands
Metalman37
The Contenders: Page 2
21
Venom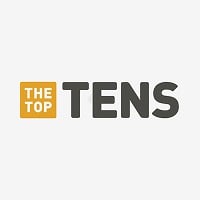 Venom are an English extreme metal band formed in 1979 in Newcastle upon Tyne. Coming to prominence towards the end of the new wave of British heavy metal, Venom's first two albums—Welcome to Hell and Black Metal—are considered a major influence on thrash metal and extreme metal in general.
Masters of thrash man. These Satanic slayers are truly awesome, and should totally be in the top 5. The guitar work, bass, and drumming paired with the lyrical themes are stunning, fun, and exhilarating.
Easily one of the most influential bands in all of metal. Their first 3 albums were a big influence on thrash, black and death metal.
Should be in Top 5 at least...
Not Thrash. Too Evil And Heavy to be Thrash. Baybe death. Actually no, these guys are black Metal. Too evil and awesome to be anything else. - GreenDayFan21
V 5 Comments
22
Nevermore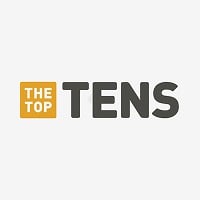 Nevermore is an American progressive metal band from Seattle, Washington. Formed in 1991, they are known to incorporate elements from various styles such as power metal, modern hard rock, classic heavy metal and technical thrash metal. The band has been on hiatus since 2011, due to personal issues between ...read more.
My favourite band after megadeth. but they aren't thrash metal band. they are progressive, thrash, heavy, speed metal together. sorry for my bad English
Nevermore has plenty of thrash elements in their music to be on this list. - Sabbath
One of my favorite bands, Jeff Loomis, enough said, not thrash though
Nevermore is thrash - Sabbath
V 1 Comment
23
Vektor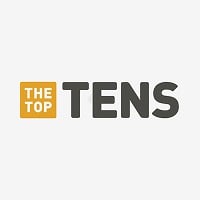 Best new wave of thrash band. Should absolutely be top 10 at least, they're in my top 3. Vektor IS the future. The way they transcend the line between thrash and death, death and black, black and thrash, all with progression is beautiful. Not to mention it's all very sci-fi feeling. Terminal Redux was the best album of 2016 by far. This band is amazing and you should absolutely check them out. This band lets me be both a prog snob and a 4/4 pleb (no that's not a band thing) at the same time, and I love it for that. - Derrick_Fox
Best Thrash band formed outside the 80s. If you've never heard them before check out "Fast Paced Society" and "Hunger for Violence" once you're assimilated from these go buy Black Future and Outer Isolation because they're 2 of the best thrash albums ever made.
Brilliant
24
Evile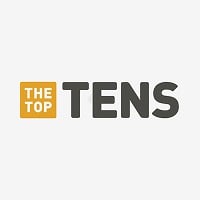 Evile are an English thrash metal band from Huddersfield, formed in 2004. The band's debut album, Enter the Grave, was produced by Flemming Rasmussen at Sweet Silence Studios in Copenhagen, Denmark and was released worldwide in 2007 by Earache Records to critical acclaim by fans and critics alike.
I know Metallica, mega, slayer, and anthrax are legendary, but you gotta give it up for this new generation thrash metal beasts!
I think the song cult is my favourite song
Just listen to Skull to revitalize your faith in modern thrash metal. It's epic.
My favorite band of all time
V 3 Comments
25 Hirax
26
Celtic Frost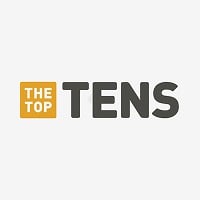 Celtic Frost was a Swiss extreme metal band from Zürich. They are known for their heavy influence on extreme metal genres.
V 2 Comments
27
Dark Angel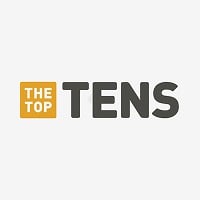 Dark Angel is an American thrash metal band from Los Angeles, California formed in 1981. Their over-the-top style (extremely fast, heavy and lengthy songs with lots of tempo changes, lyrics and extended instrumental parts) earned them the nickname "the L.A. Caffeine Machine". Although Dark Angel had ...read more.
Definitely one of the flat-out SCARIEST thrash bands out there. Incredibly unsettling, and that's what we like about it.
Love these guys. If you are a fan of Slayer and Metallica pre-Master of Puppets, you should check out this band.
Time does Not Heal is a masterpiece, they should be at least in the top ten
Speedist thrash metal band ever. Darkness descends
V 2 Comments
28
Toxic Holocaust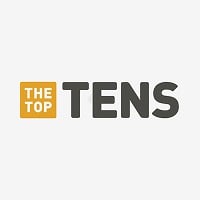 Toxic Holocaust is an American black/thrash metal band from Portland, Oregon, formed in 1999. The band has gained notoriety among the thrash metal community, and is arguably one of the most popular modern thrash metal bands. Toxic Holocaust also gained attention when their song "Bitch" was featured ...read more.
V 1 Comment
29
Machine Head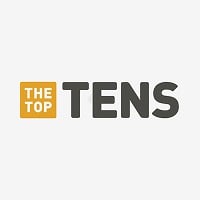 Machine Head is an American heavy metal band from Oakland, California. Formed on October 12, 1991, the group was founded by vocalist and guitarist Robb Flynn and bassist Adam Duce. They have received great critical success especially for their album "The Blackening" which is considered a modern metal ...read more.
Machine head have never let me down, even with Burning Red and Supercharger. They set an example to the bands that played post-thrash music such as Evile and Soulfly.
There's no limit to Machine Heads talent according to me. The wide use of vocal ranges I rare within metal, and the speed and heaviness of the guitars creates a mind altering experience. In other words: Machine head rocks!
Just listen to Burn my Eyes, The More things change... Yeah basically every album except Supercharger and The Burning Red, except if you're into Nu metal
Around for years and keep getting stronger. Last three albums stack against anything out there. Heavy, technical and great. Add to that Burn my Eyes and what more do you want?
Machine Head is Thrash metal, with Bluesy slower Thrash Metal. Better known as Groove Metal. - vidkid13
V 5 Comments
30
Metal Church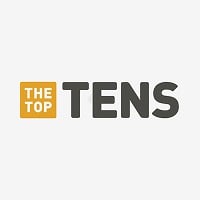 Metal Church is an American heavy metal band. They originally formed in San Francisco, California in 1980 before relocating to Aberdeen, Washington the following year and briefly using the name Shrapnel.
The first record kicks ass from start to end, crank it up and rip the knob off!
'The Dark' is an incredible album, and the late David Wayne's vocals on this and their debut prove that he is one of metal's greatest ever talents.
These guys are number two in my opinion just under Metallica. The Dark is my fifth favorite album of all time.
They definitely deserve more attention than they get. The songwriting and performance on an album like "Hanging in the Balance" is complex throughout and creates a Pink-Floydian album arc. Mike Howe gets my vote for 2nd best vocalist in this genre... after Michael Kiske.
V 1 Comment
31
Municipal Waste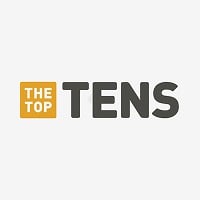 Municipal Waste is a crossover thrash band from Richmond, Virginia. They performed at the UK's Download Festival on June 15, 2008. They also joined At the Gates on their "Suicidal Final Tour" along with Darkest Hour, Toxic Holocaust and Repulsion.
Why is this band not on top 15? We are talking about thrash here... Get wasted
Crossover thrash.
Most of their songs don't cross 2 minutes but, they are amazing.
Hazardous Mutation is one sexy album. Had to put them in my top 10 even though they're relatively new compared to the other bands in this list.
As I'm reading this, this band is the 49th on the list. And the list title is "Best Thrash Metal Bands" so there might be a mistake. I'd say 5th or 6th position is fair enough.
amazing band! Crossover-thrash has to be the best sub-genre of thrash!
V 4 Comments
32
Flotsam & Jetsam
Very under rated thrash band
'No Place For Disgrace' is the greatest speed-metal album ever made, and is widely held in this regard. This album is the gold standard.
Listen to Hammerhead, N.E. terror or No place for Disgrace. One of the greatest Thrash out there
33
Tankard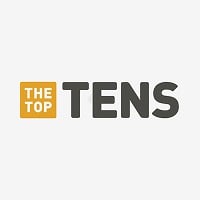 Tankard is a thrash metal band from Frankfurt am Main, Germany, founded in 1982. Along with the bands Kreator, Destruction and Sodom, Tankard is often considered one of the "The Big Teutonic Four" of Teutonic thrash metal.
Beer metal, awesome, heavy and fun, also good THRASH, another great band from Germany!
Seriously guys? 20? I mean, Die with a beer in your hand, Zombie Attack, Empty Tankard, Need Money For beer
Absolutely Thrash to the core...good positive kick ass Thrash!
This are from the teutonic 4. Why aren't they at least at 10?
34
Heathen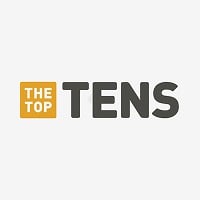 Heathen is an American thrash metal band originating from the San Francisco Bay Area , founded in 1984 by guitarist Lee Altus and drummer Carl Sacco.
Great band, great albums, feel bit sorry for them, deserved better recognition.
They are very underrated - Sabbath
Most underrated metal band ever. Their music is awesome I think they are top 10 thrash metal easy
Victims of Deception is almost as good as Ride the Lightning and Rust in Peace.
35
Meshuggah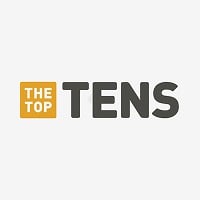 Meshuggah is a Swedish progressive metal band from Umeå, formed in 1987. They are credited with crafting the Djent subgenre. Meshuggah's line-up consists of founding members vocalist Jens Kidman and lead guitarist Fredrik Thordendal, drummer Tomas Haake, who joined in 1990, rhythm guitarist Mårten ...read more.
All the djent bands are copying them nowadays, these guys are true original talent and push metal forward with everything they release. They deserve to be up there with Metallica and Iron Maiden.
Not really thrash, but they're good
Not really a thrash band.
NOT THRASH.
V 1 Comment
36
Nuclear Assault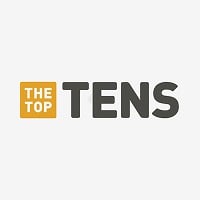 Nuclear Assault is an American thrash metal band from New York City, formed after bassist Dan Lilker left Anthrax in 1984. After releasing five full-length albums and touring relentlessly throughout the 1980s and early 1990s, Nuclear Assault split up in 1995. They briefly reunited in 1997 and again ...read more.
Nuclear Assault Should Be higher and at least in the top 10, they are not my favourite thrash band but they are up there in my favourites! With great songs like Fight to be free, Brainwashed and Critical Mass. Pantera is not thrash, its groove metal still an awesome band though but in the wrong category.
Should be in top 5!
Danny Lilker is one of the most awesome bassists ever. And undoubtedly Nuclear Assault beats Anthrax any day.
Don't agree? Just listen to their albums 'Game Over' or 'Handle With Care' for some very special Thrash! - Nord666
Should be 11-12, it s a great band though - Deako
37
Stormtroopers of Death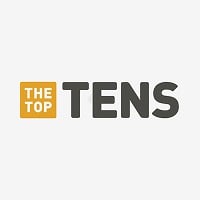 Stormtroopers of Death, known as S.O.D., was an American crossover thrash band formed in New York in 1985. They are credited as being among the first bands to fuse hardcore punk with thrash metal into a style sometimes referred to as crossover thrash, and is also known for reuniting Anthrax members ...read more.
It's not pure thrash. It's punk thrash (or crossover thrash)
Basically when Anthrax sounded more like Slayer
38
Lamb of God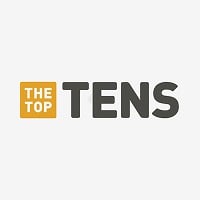 Lamb of God is an American heavy metal band from Richmond, Virginia. Formed in 1994, the group consists of vocalist Randy Blythe, guitarists Mark Morton and Willie Adler, bassist John Campbell, and drummer Chris Adler.
OK, the only reason I picked this one is so that I can say... What? Lamb of god is groove and metalcore, not close to thrash, I can understand pantera but these guys should not be on this list at all! Theyve never played thrash at all. Who ever made this list doesn't have a clue about thrash.
This band KICKS ASS... But they are not thrash.
Lamb of god should be in top 2
Metallica is the only band on LOGs level, or vice versa shall we say.
V 5 Comments
39
Blind Guardian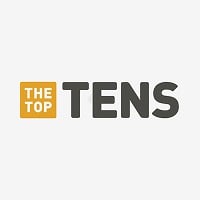 Blind Guardian is a German power metal band formed in the mid-1980s in West Germany. They are often credited as one of the seminal and most influential bands in the power metal and speed metal subgenres. Heavily influenced by Queen, they use the technique of overdubbing. They also incorporate large ...read more.
Many of their early songs touch on thrash but for me they aren't thrash. Their first albums of the 80s were thrashy speed metal - pretty heavy, fast and aggressive but I wouldn't call them thrash. Almost thrash but not thrash. - Metal_Treasure
NOT THRASH!
Blind Guardian is Power Metal!
Why there are on no 25? - Dendo
40 Metal Allegiance
PSearch List
Recommended Lists
Related Lists

Most Influential Thrash Metal Bands

Best New Wave Thrash Metal Bands

Bands to Make the Big Four of Thrash Metal the Big Five

Best Thrash Metal Bands of the '80s, '90s, '00s

Best Thrash Metal Bands of the 1980s
List Stats
4,000 votes
186 listings
9 years, 227 days old

Top Remixes (92)

1. Slayer
2. Metallica
3. Megadeth

ja25180

1. Slayer
2. Megadeth
3. Metallica

ryanrimmel

1. Metallica
2. Kreator
3. Slayer

METABOLICA
View All 92
Posts
Error Reporting
See a factual error in these listings? Report it
here
.