Greatest Hard Rock Artists
The best hard rock artists of all time. No Jethro Tull on this list so you can take your pansy little flute and go home.
The Top Ten
Led Zeppelin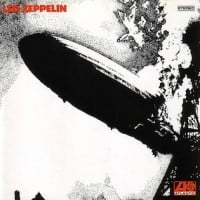 Led Zeppelin was an English rock band formed in London in 1968. The group consisted of Robert Plant (Vocal), Jimmy Page (Guitar), John Paul Jones (Bass, Keyboard) and John Bonham (Drums). The band's heavy, guitar-driven sound, rooted in blues and psychedelia on their early albums, has earned them recognition ...read more.
Led Zeppelin should be at number 1 in this list to be honest. Stairway to Heaven, Kashmir are some of their few gun songs. And then the influence they have had. Great bands such as Queen, Metallica E.T. C were all inspired from Led Zep. And there is no word for the members of Led Zep.
Anyone that likes hard rock should go out and buy Led Zeppelin albums 1-8. Once you get familiar with them, you won't dislike a single song on those albums. Led Zeppelin could perfect a studio song and make it different live every time. Look at the musicianship! I'd like to see another band try to come up with anything near as epic as Stairway to Heaven. Jimmy Page is the best guitar player of all time, Robert Plant is outstanding, John Bonham's power will knock you out of your seat, and John Paul Jones is a genius. A song such as Kashmir, Trampled Underfoot, Nobody's Fault But Mine, Stairway to Heaven, Heartbreaker... I could go on. Any of those songs would tell you who the greatest hard rock band really is. There is only one answer to that, and that is Led Zeppelin.
Without a doubt the most dynamic mix of heavy blues, folk rock with a splash of prog ever. They were so well balanced with the best of everything. From probably the most diverse virtuoso guitar player ever Jimmy Page to John Paul Jones's heavy but creamy bass licks, Bonzo's foundation shaking, chest pumping drums and of course, the best male vocalist of all time, with a range way above and beyond, Robert Plant (must've been the jeans). If they did borrow, they did it better! A real sonic sandwich that tastes better every time you take another bite! The way to squeeze your lemon baby!
In any fair nationwide (or worldwide, for that matter) poll, Led Zeppelin would bury everybody for greatest hard rock band. But don't limit Led Zeppelin to just hard rock or heavy metal, for they were so much more. Many carefully conducted large polls for greatest rock band, period, have placed Led Zeppelin at #1 in the world, with the only real competition coming from The Beatles. Led Zeppelin were simply the greatest rock band to have ever existed. And as for hard rock, there is nobody in the same building with Led Zeppelin.
Guns N' Roses

Guns N' Roses is an American hard rock band from Los Angeles formed in 1985. The classic lineup, as signed to Geffen Records in 1986, consisted of vocalist Axl Rose, lead guitarist Slash, rhythm guitarist Izzy Stradlin, bassist Duff McKagan, and drummer Steven Adler. Apart from hard rock they are also ...read more.
HEll yeah... Guns N Roses 80's-90's are still the best rock bands of all time... Appetite is still the best album of all time... Slash n axl were great... I have no idea why the band broke up... But still we should respect their talent... The whole world respect Guns N' Roses...

G n' R is the Best Rock Band for us. ,
Axl Rose was have a Very Great performance ever.
Same w/ Slash, Gilby, Duff, and Mat... ,
Their both Talented.
Even they Broke up their Music remains in my Heart n Soul..
Best hard rock band ever. Axl Rose is such a great singer, he has incredible voice with impressive range. Slash is an amazing guitarist. What a pity, that they do not work together anymore...
Guns N' Roses is easily the greatest hard rock band to be formed. Simply from a numbers standpoint, Appetite for Destruction is like the most sold album ever. Use your illusion I and II both broke records of their own. But aside from numbers, they are iconic, and a perfect example of the hard rock of the 80s. With a dynamic duo like Axl Rose and Slash, who is better? It's a shame they couldn't stay together, but there are rumors of a reunion world tour. Also, slash is the greatest guitarist of all time, and the rest of the band are a bunch of badasses. Easy choice for number 1.
AC/DC

AC/DC are a Australian hard rock band, formed in November 1973 by brothers Malcolm and Angus Young, who continued as members until Malcolm's illness and departure in 2014 . They were fronted by Bon Scott until his untimely death due to alcohol poisoning in 1979, after which they hired Brian Johnson ...read more.
AC/DC is the best hard rock band ever. They are the Definition of Hard-Rock itself. If you think somebody else even stand a chance against them then you are just kidding yourselves.
ITS A LONG WAY TO THE TOP but we - the WAR Machines are BACK IN BLACK on the HIGHWAY TO HELL with TNT, we SHOOT TO THRILL and you'll be THUNDERSTRUCK and IF YOU WANT BLOOD - YOU'VE GOT IT! LET THERE BE ROCK... HELLS BELLS...
This List Is Bull I Mean X Japan At Number 1 I've Listened To Them And They Are Crap! And This Has Been Really Ticking Me Off Who Is Gackt But I Just Looked On The Internet And Gackt Is A Pop Singer (Shudder) And Finally I Want To List The Bands That Should Be In The Top Ten And Where They Are Now On The List.

The Beatles (? ) Could Not Find Them Anywhere These Guys Are Rock Legends. I Recommend Let It Be, A Hard Days Night, And While My Guitar Gently Weeps.

Led Zepplin (5) No Complaining. I Recommend Stairway To Heaven, Black Dog And Whole Lotta Love.

ACDC (7) Should Be Higher. I Recommend Highway To Hell, Back In Black, And Thunderstruck.

Aerosmith (43) This Is Pathetic 43 No Way. I Recommend Walk This Way, Sweet Emotion And Love In An Elevator.

Metallica (2) Awesome That's Fine. I Recommend Enter Sandman, One And The Unforgiven.

Van Halen (18) This Is A Top Ten Band Should Be Way Higher. I Recommend Jump, Parama And Hot For ...more
Greatest ever. These guys have sold more albums than the Beatles. Still going strong after all these years
They are the biggest band ever but they never indulged in rock star excess, demands and ego bull. They are the biggest band ever but they never changed their sound or sold out to the trends. people no matter what age, continent or culture look to AC/DC to find electrifying excitement energy and escapism and that's what Acca Dacca has delivered for 40 years-Their first album was packed with rock anthems and their latest is one that represents the attitude, sound, idea and rawness of hard rock and heavy metal in the age of crap like technology oriented dance shit-They always have been and always will be the full on fiery fury fun and fierceness that makes the hardest and heaviest music LONG LIVE AC/DC AND SLAYER!
Metallica

Metallica is an American Thrash Metal band formed in 1981 . The original lineup was James Hetfield (Vocalist and Rhythm guitarist), Dave Mustaine (Lead Guitar), Lars Ulrich (Drums), Ron McGovney (Bassist). The group came into mainstream from their Self-Titled album and the hit single "Enter Sandman". ...read more.
Who ever wrote the following statement "two words. Enter Sandman" Is an absolute fool. Enter sandman is NOT one of the best Metallica songs, the only reason people listen to it is because it's popular just like any rap or rnb whatever it's called these days. If enter sandman is your favorite hard rock, song you don't know ANYTHING about rock.

Also, Metallica is the best band of all time, not because they are popular but because they have made the most beautiful art in history, at least 5 of the top 10 rock songs in the world is from Metallica.
It is simply not possible NOT to like them, that's all.
Metallica all the way.
They've ruled for 30 years and are gonna rule for 30 more
Not really hard rock, though their 90s albums are reminiscent of the genre.
The few people that say they are old must see them on stage!
Queen

Queen are an English rock band formed in 1970. Members were Freddie Mercury (Vocals and Piano), Brian May (Guitar, Vocals), Roger Taylor (Drums, Vocals), and John Deacon (Bass Guitar, Vocals). Before forming into Queen, Brian May and Roger Taylor had played together in a band named Smile. Freddie Mercury ...read more.
The best thing about Queen was that they didn't just do Hard Rock. They dabbled in Heavy Metal (e.g. Liar), Opera (e.g. Somebody to Rock), Classic Rock (several of their songs), Progressive Rock (e.g. The Prophet's Song), Soft Rock (e.g. Don't Stop Me Now), Dance Rock (e.g. Another One Bites The Dust), Glam Rock (e.g. Killer Queen), Synth-Pop (e.g. Radio Ga-Ga) and Rock Ballads (e.g. We are the Champions and Who Wants to Live Forever). Their songs have stood the test of time better than most from the 70s and 80s time period. I know many people who have heard some of their songs (even the ones that aren't Bohemian Rhapsody and We Will Rock You/We Are The Champions).

But, in my opinion, they excelled in Hard Rock. Their best hard rock songs are Bohemian Rhapsody (just after the opera section), I Want It All, Hammer To Fall, etc...

Brian May also had a distinctive guitar sound with his Red Special that suited Hard Rock (best shown in Fat Bottomed Girls).

Freddie may ...more
Total crap. Immature junk. Sissy noise. Seriously, this is why people that love good music think rock is worthless twaddle.
Queen is one of the best bands in this world! Bohemian rhapsody, Don't stop me now, another one bites the dust, I want to break free are the best songs!
Queen is the best ever band in Rock, Pop, Funk, Opera, Heavy Metal, Love songs and just everything.
Aerosmith

Aerosmith is an American rock band, sometimes referred to as "the Bad Boys from Boston" and "America's Greatest Rock and Roll Band".
Aerosmith was rocking when a lot of these "top 10" bands show here were babies strumming on their crib rails. They learned how to rock by listening to them.
Either Aerosmith, Nirvana, Metallica, or Green Day for me. I went with Aerosmith as I believe that Steven Tyler is an amazing vocalist and probably in my opinion the third best ever after the great late Freddie Mercury and the energetic Robert Plant. Queen are my favourite band but they are not completely hard rock, they have elements of it but have always had soft rock, funk, disco and pop in their songs too.
ARE YOU KIDDING ME? AEROSMITH #31? THEY ARE EVEN ON WIKIPEDIA AS 'AMERICA'S GREATEST ROCK BAND'! WHY THE HECK ARE THEY DOWN HERE? I NEED A LAWYER, NOW!
one of many awesome rock bands..there's no way to limit the list to the top 10..come on guys get serious!!!
Bon Jovi

Bon Jovi is a hard rock band formed in 1983, which had a streak of successful albums in the late 1980s. The band originally consisted of lead vocalist Jon Bon Jovi, guitarist Ritchie Sambora (left in 2013), bassist Alec John Such (left in 1994), keyboard David Bryan, and drummer Tico Torres. The band's ...read more.
Bon Jovi is the best by far! I discovered them in 1987 ( in the year of our king Bon Jovi) and his music has made a major impact in my life! They are one in a million! Jon l love you!
Beautiful ballads, extraordinary solos, enchanting keyboards, well thought lyrics and of course real roof raisers.

What's not to like?
Bon Jovi is one of the greatest band ever... Bon Jovi Not only Created So many Songs But They Also Created an unbreakable Bond Between Brothers...
Bon Jovi is an amazing band. They've changed from 80s glam metal to 90s soft rock. They've got amazing hard rock songs/ and lovely power ballads. So underrated. Bon Jovi is one of the best bands ever.
Nirvana

Nirvana was an American grunge band that was formed in Aberdeen, Washington in 1987. Nirvana disbanded after Kurt Cobain committed suicide in 1994. The drummer of the band, David Grohl, went on to start the Foo-Fighters, an alternative rock band. ...read more.
Kurt Cobain was absolutely brilliant. Since his death no other artist has been able to match his vocal versatility and creativity.
If Nirvana were alive... No other band would have existed or come close to it in the present day. Kurt Cobain was the best Rock Singer ever made by the almighty. His wit got reflected in the playing style of his guitar. His riffs were intelligent, simple and showed his pain. Also Dave Grohl played the real drums and the bass by Krist Novoselic simply ran through one's veins... It's very unfortunate that Kurt died so soon...
-Regards, Bose.
No, Kurt was a psychopath who wrote mediocre rock songs that could appeal to teenagers. If Nirvana were alive, they would go out of style in 4 months, just like all other crappy music nowadays. His riffs were stolen, (Smells Like Teen Spirit - More Than a Feeling, Come As You Are - Eighties) and the ones he wrote were boring. (Heart Shaped Box, Lithium). Not to mention he was crazy ("Rape Me").
This is the First..
This is only band who wants to be number 1.
If Kurt Cobain is living There are no other bands live.
Only one.
Nirvana's head banging trend brought with it true alternative music, the type that I pride myself with saying is the best type of rock ever played! Smells Like Teen Spirit, Come As You Are, Heart Shaped Box.. Classics.
Van Halen

Van Halen is an American hard rock band formed in Pasadena, California, in 1972. From 1974 until 1985, the band consisted of guitarist Eddie Van Halen, vocalist David Lee Roth, drummer Alex Van Halen, and bassist Michael Anthony.
I've started listening to them recently and they have some great tunes. The guitar playing is very impressive.
- Kat/RiverVibeZ
With Van Halen not in the top five this list shows its suckness. They are #1 in my opinion but I could accept top 5 cause they're are some great others as well. But this is a travesty. Eddie Van Halen is the greatest guitar player ever! And what other band has survived changing lead sIngers? Van Halen that's who! That in itself shows their genius.
Van Halen is the king of hard rock. I love many of the bands in the top ten but some of them are not hard rock. Metallica is obviously metal and queen, although they are one of my favorite bands of all time, they are still not hard rock I am sorry.
Eddie Van Halen is the greatest guitarist of all time!
X Japan

X Japan is a Japanese heavy metal band from Chiba, formed in 1982 by drummer Yoshiki and lead vocalist Toshi.
What the hell is this? This is a bunch of crap! This band shouldn't even be close to number 10! Who ever put these idiots on the list is a dumbass...
In front of Van Halen, Kiss, and The Who? Oh, no you don't! Those are real hard rock bands, this band is crap!
X-Japan is fantastic. Amazing, incredible band.
My favorite band ever...!
The Contenders
Kiss

Kiss is an American hard rock band formed in New York City in January 1973 by Paul Stanley, Gene Simmons and the band's original manager, Lew Linet.
A lot of great bands up there; Priest, Rush, Van Halen, Zeppelin, Metallica etc.. But even more awesome bands are lower, and that's how it should be. I love some of these bands from all my heart, but it was KISS who got me into rock n' roll and metal, and that stays forever. It's like a brand on my heart, no matter what will happen, it will always be KISS. That's why I'm voting for them. KISS Forever

A Member of KISS Army Finland
KISS should be up there higher. They inspired a lot of bands. They got me into classic rock. I am 11 and have been a fan since I was one, two, or three when I saw KISS Meets The Phantom Of The Park. I remember my dad listening to whiskey in the jar, breakin the law, and KISS. My sisters first non nursery rhyme song she sang was beth. Mine was voodoo. I am the biggest KISS fan!
Kiss is the Greatest... Bigger Crowds than Elvis and the Beatles there is not another rock band that filled the seats like Kiss. Also they put the greatest live Rock show of all bands. On stage Kiss would blow Metallica away.
There isn't and never will be another band like KISS. They are the the true staple in Rock and Roll #1 on any list. If you don't like KISS you don't like good true Rock and Roll
Black Sabbath

Black Sabbath were a Heavy Metal band formed in Birmingham, England in 1968 by guitarist and songwriter Tony Iommi, singer John "Ozzy" Osbourne, bassist and main lyricist Geezer Butler and drummer Bill Ward. ...read more.
Not only the investors of heavy metal but also a huge influence on hard rock.
Practically the inventors of heavy metal. without them, bands like Metallica and Judas Priest wouldn't even exist
I am shocked to see that nobody mentioned the gods of Heavy Metal. Black Sabbath started it all. Dont get me wrong I love all the other selecyions on this list but you can't leave Sabbath out! And for the record, Metallica sucks ass and to see them at the top of this list is pathetic. Any of the other bands out rate them anyday.
A great band. Tony Iommi is Black Sabbath and everything released under this name is simply outstanding..
The Who

The Who is an English rock band formed in London, England in 1964. The most recognizable lineup was Roger Daltrey (lead vocals), Pete Townshend (guitar), John Entwistle (bass guitar), and Keith Moon (drums). They are best known for their live performances and hit songs Baba O'Riley, My Generation, and ...read more.
Metallica. Great band, not the same genera. The Who. Great band, composed of one of some of the most unique characters and artists in rock. Daltrey swung his microphone like a lasso. Pete Townshend had some of the most talent that an artist ever chose not to showcase, sacrificing a showcase of his talents for the band. John Entwistle, the Ox, took an instrument that was formerly classified as a "background instrument" and lead with his non-stop typewriter attack. As for Keith Moon, he might be the most innovative and original drummer of all-time, inspiring generations after him including John Bonham and Neil Peart. But more important is the Who's complete living embodiment of rock. The energy they displayed, the raucous demolitions, the off-stage antics. In the end, the Who define the very genera they created, rising up from where the Beatles and Rolling Stones left off and paving the way for a future we continue to enjoy.
Classic rock not hard rock, though they were influential in its development.
The are the greatest band of all time, great live still going on, long live The Who
Probably the greatest live band of all time
Deep Purple

Deep Purple are an English rock band formed in Hertford in 1968. They are considered to be among the pioneers of heavy metal and modern hard rock, although their musical approach changed over the years. Originally formed as a progressive rock band, the band shifted to a heavier sound in 1970. Deep Purple, ...read more.
Just the greatest!
A band of Masters.
They explored the music in many different ways,
from classical, through rock n roll, and to metal.
Clearly a big influence for almost all the bands in here.
It's Deep Purple that created hard rock the way we know it today, not Led Zeppelin.
Deep Purple 10 places below Linkin Park. That, Sirs and Madams, is plain ridiculous. Deep Purple was one of the hard rock defining bands of the 70s and their legacy still influences many modern bands. Just imagine the following experiment:

Set up a pair of speakers in a densly populated area of town, play either Smoke on the Water by Deep Purple or Numb by Linkin Park, and ask the passers-by which one of the two they know. No doubt about the result.
The most talented, creative, innovative, technical and advanced = THE BEST.
A band of masters. Ritchie Blackmore alone is a whole music universe.
Details:
The riff that rules all other riffs - Smoke on the water;
The solo that rules all other solos - Highway Star;
The screams that rule all other screams - Child in time;
The best band live - Live in Japan;
The most technical pioneers of hard rock and heavy metal;
The globe's loudest band of the 70s, officially listed in the 1975 Guinness Book of World Records.

Anything else for number 1?
Scorpions

Scorpions are a German rock band formed in 1965 in Hanover by Rudolf Schenker. Since the band's inception, its musical style has ranged from hard rock to heavy metal.
Scorpions are amazing. Their songs are powerful, but still so beautiful.
should I explain why I've voted for scorps? words are not enough t describe them... you know I've seen a lot of great hard rock bands live... but no one like scorpions... their energy, their talent and klaus meine voice are unrepeatable and if they were americans they would have been officially no1!

Scorpions - The Band that defines Rock Ballads. They were the first hard rock/heavy metal band to really show that even Hard Rock can display emotions. A Band built on the philosophy of Friendship and Friendship alone, kick ass live even after fifty years: Riffing Machine Rudolf Sheckner and Klause Maine (By far the man with the best Rock Voice) are standouts... There are so many Still Loving You, Wind of Change, When the Smoke is going Down, Always Somewhere, Send me and Angel... the list is truly endless... On the other hand, you had Rock You Like a Hurricane, Blackout, No One Like You, Alien Nation, Raised on Rock etc. By far pioneers of the genre... One of those bands that define the genre of Hard Rock... I agree Led Zeppelin, Guns N Roses, AC/DC and all great but Love it or Loathe it, they would have been in the top 5 if they were Americans or British... They deserve to be in the top 5 at least if not Top 3
These guys have just put out their 21st album and after 35 years are still kicking a** LIVE!! Plus they are some of the nicest people you could ever meet. They still show us why Scorpions got a sting!!!! Keep rawkin guys.
Avenged Sevenfold

Avenged Sevenfold is an American heavy metal band, that was formed 1999 in California. Their longest lineup of members was M. Shadows (Vocals), Synyster Gates (Lead Guitar), Zacky Vengeance (Rhythm Guitar), Johnny Christ (Bass Guitar), and The Rev (Drums). ...read more.
This is quite frankly, my most favorite band out there. I think though, that where they fit in on the top 10 is very representative of what they deserve. You can't put them before Metallica or Led Zeppelin, or even AC/DC or even Guns N' Roses because they haven't imposed their position in the heavy rock scene like the greats have, but I believe their music shows that they'll be there before the start of Armageddon.
I just LOVE them. They are an awesome band. My favorite band ever is My Chemical Romance but I understand why it's so low, it's because it's not really hard rock (more like alternative rock). So when it's about hard rock, A7X all the way!
Avenged Sevenfold, out of every other band I can think of, deserve the spot of #1 the most, look at everything they've been through, the death of their brother held unspeakable trauma for them, and what did they do? They whipped out an album, just for their fans. That, my friends, is strength.
Well A7X is a band who has many genre from death metal to hard countrified ballad. And I must say that they are different than the other metal bands and all the members has a different characters and talent. And my most favorite, the late drummer Jimmy THE REVEREND Sullivan for me he is the best Drummer of all time. I was goosebumps when I heard they song called M.I. A he got an eccentric pattern on Bass drum. And also I love Dear God because it's so unpredictable that a metal band was doing a country song.
The Doors

The Doors were an American rock band formed in 1965 in Los Angeles, with vocalist Jim Morrison, keyboardist Ray Manzarek, guitarist Robby Krieger and drummer John Densmore.
not only that, but the music is earth-shattering...
Jim Morrison is the greatest Rockfrontman of all time.He created only masterpieces.
Deep Purple are THE greatest Hard Rock band of all time, bar none! Zeppelin are good but live in concert Purple blow them off the map! Les Hedger
Nothing can compare to THE DOORS.
Judas Priest

Judas Priest are a British heavy metal band that formed in Birmingham, England, in 1969. They are often referred to as one of the greatest metal bands of all time, and are even commonly called "The Metal Gods", after one of the songs on their 1980 album "British Steel". ...read more.
Well judas priest should be at the top their the best band in the world the have the great vocals from Halford the amazing drumming from Travis the beastly bass from Hill and the overwhelming guitar solos by Downing and Tipton here's some of their songs you should listen to: Painkiller, the sentinel, victim of changes, Beyond the realms of death, Electric eye, Breaking the law
Greatest Artist ever in history after Led Zeppelin and Black Sabbath. And my most favorite above all. Zeppelin and Sabbath just deserves a better position, that's all. However this is a Hard Rock band list, what are Judas Priest, Black Sabbath etc doing here is something I don't understand, Not to mention Metallica being no. 1... They are great but no. 1? Seriously, is this a Joke?!?
Lots of decades of British Heavy Metal... With Iron Maiden the best there is and ever will be
Judas Priest redefined and made metal, plain and simple.
Rush

Rush was a Canadian progressive rock band that was formed in 1968. Even though the only founding member still in the band is Alex Lifeson (Guitar), the band is most well-known for their current members Neil Peart (Drums) and Geddy Lee (Bass, Vocals). ...read more.
RUSH is the best rock band of all time. Their individual musicianship and collective musicianship is off the charts. Listen to La villa Strangiato. Their 40 years and body of work is unmatched by any other band.
Rush Should be up there with Metallica and Zeppelin. No band can come close to what rush can do
Nickelback? I don't mean to be offensive but they have to get a life. Nickel back is dumber than a doorknob. Rush is way more musically talented than half those bands combined. You really concentrate on bad modern crap. Please make rush 1, please?
HI EVERY ONE I've CAME TO SAY THAT RUSH IS THE BEST BAND OF ALL TIME MY PARENTS HAVE ALWAYS LISTENED TO THEIR SONGS ALL THE TIME I JUST LOVE THE SONGS LIMELIGHT, SUBDIVISIONS, TOM SAWYER, AND NEW WORLD MAN I've SEEN THEM IN CONCERT 5 TIMES THEY ROCKED
Blue Oyster Cult

Blue Öyster Cult is an American rock band from Long Island, New York, whose most successful work includes the hard rock and heavy metal songs "(Don't Fear) The Reaper", "Godzilla" and "Burnin' for You".
Really? Blue Oyster Cult #83? No way this is right. They should be at least in the top #20 with Rush, Kiss, and Foghat. Cities on Flame, Godzilla, Veteran of the Psychic Wars, Don't Fear the Reaper and Unknown Tongue definitely give this lyrically haunting, shock rock blues boogie band plenty of heavy hard rock.
For me, the two giants of hard rock are Led Zep and Deep Purple. But how I love BOC, even though they were all but finished after 1981.
Iron Maiden

Iron Maiden are an English Heavy Metal / Hard Rock band formed in Leyton, East London, in 1975 by bassist and primary songwriter Steve Harris. The most critically acclaimed period for the band was from 1983-1989. With vocalist Bruce Dickinson, bassist Steve Harris, lead guitarist Dave Murray, rhythm ...read more.
In all technicality, Iron Maiden is classic heavy metal. As is Led Zeppelin, AC/DC, Guns N' Roses, and Van Halen. Metallica is thrash metal, and Rush is art rock. Nirvana is grunge and Bon Jovi is barely even rock. But still, Iron Maiden is better than all of those in my eyes, so I would root for them even if they were in the "pop" category.
iron maiden is the best,I mean how can America not know iron maiden.I think iron maiden beat mettalica,AC/DC,guns n roses and even led zepplin.
P.S. if U dont believe me hear wasted years,the trooper,run to the hills and the number of the beast-all of this songs are very good stories.
Oh What X Japan Again First, Metallica Is Overrated Priest IS Awesome deserve Nr 2, Up To The Irons Nr 1
Linkn Park and System of a Down are fine but... WHY THE BLOODY HELL ARE THEY RATED BETTER THAN IRON MAIDEN, ONE OF THE BEST BANDS, WELL-EVER! This list is just ridiculous, Iron Maiden should be in the top ten
Queensryche

Queensrÿche is an American progressive heavy metal band formed in 1982 in Bellevue, Washington, out of the local band the Mob. They released their self titled EP in 1984, but didn't gain notoriety until the release of their critically acclaimed album Operation: Mindcrime in 1988. As of now, they ...read more.
I saw them when they started in a living room party in Kirkland WA and 35 or so years later I still love cranking all their tunes especially jet city woman
Jimi Hendrix

Jimi Hendrix (born November 27, 1942 - September 18, 1970) was an American rock guitarist, singer, and songwriter . Although his mainstream career spanned only four years, he is widely regarded as one of the most influential electric guitarists in the history of popular music, and one of the most celebrated ...read more.
One of the most innovative guitarists of all time, played with his soul more than his mind.
Jimmy qould recommend u turn off the computer,pug in the guitar,and let the smoke roll.
Awesome guitarist
Just love him. he's the one of the best guitarist, on the planet
He's only known for his guitar skills, but his song writing style was very original. at the time no-one had heard anything a heavy as Hendrix. in my opinion, this makes him a legend, the guitar skills is just an amazing bonus.
Pink Floyd

Pink Floyd was an English progressive rock band formed in 1965 in London, England. They achieved international acclaim with their progressive and psychedelic music. The band consisted of 5 members - David Gilmour (Vocals and Guitar), Syd Barrett (Vocals and Guitar), Nick Mason (Drums), Roger Waters ...read more.
I grew up with Pink Floyd best ever music I did grow up with. I just wish I could have gone to one of their concerts, the light shows & cover bands just can't do them justice.
This is the absolute best band ever. Pink Floyd are what changed it all; there was nobody else like Pink Floyd. I hate the fact that they broke up the year I was born; I would have loved to see them live.
The best band ever in my eyes they have came from nothing and climbed to the top of the ladder.
Most floyd songs aren't that hard to be honest, however if you listen to their earlier stuff they could put a lot of grunge bands to the sword.
Still class them as the greatest band ever.
Def Leppard

Def Leppard are an English rock band formed in 1977 in Sheffield as part of the new wave of British heavy metal movement.
I've came here to say that definitely leppard is the band ever I've been to their concerts 4 times and they rocked my favorite songs from them are pour some sugar on me, bringing on the heart break, photograph, and animal so people vote for vote for definitely leppard and go see them in concert but you don't have to but they are awesome, thanks put your thumbs up if you agree with me P.S. sorry I didn't put any punctuation at the end of each sentence BUT PLEASE VOTE FOR definitely LEPPARD
What why is definitely leppard all the way down here they should be in the number 1 spot I mean come on people but its just my opinoin and I'm just saying if any of you don't know who definitely leppard is than go on youtube and listen to their songs like pour some sugar on me, bringin on the heart break/animal, photograph believe me you'll know what I am talking about so vote for definitely leppard please
I HAVE A QUESTION WHY IS definitely LEPPARD DOWN HERE THEY ARE THE BEST AND SHOULD BE IN 1SPOT DOES ANYONE AGREE WITH ME I KNOW I DO. I GREW UP LISTENING TO definitely LEPPARD AND SO HAVE MY PARENTS. NOW DAYS TEENAGERS LISTEN TO CRAPPY POP MUSIC WHY can't ROCK N ROLL BE MORE POPULAR THAN THIS CRAPPY POP MUSIC
What why is definitely leppard down here they should be in the number 1 spot no one can be better than definitely leppard but its just my opinion but seriously people if you guys would just listen to them you'll see why ilike go on youtube my favorite song from them is pour some sugar on me and bringin on the heart break so vote for definitely leppard
PSearch List