Top Ten Harness Drivers of All Time
1
John Campbell
I loved watching him drive...the best on any size track. Win or lose John put the horse in a position to win. As a bettor, that's all you can ever ask of the driver.
The list is heavily east coast biased. I'm from the Midwest and you could easily put the "Wrenn's" on here, Peter and/or Ronnie Jr. Where's Eddie Morgan, Terry Tomlin, Danny Johnson, Jeff James, Chris Boring?

John Campbell is pretty good too! 1st time I saw Campbell, he was on Mack Lobell! - Outlaws
His money winnings speak for volumes. He is consistent and patient! His strength is his dedication and professionalism second to no one!
By Far The Greatest at Keeping a Horse Alive! His Talent on All sized Tracks was AMAZING!
2
Herve Fillion
This guy always drove to win races, and usually got the shortest odds no matter which horse he had
Never really saw him drive on a regular basis but his stats are almost untouchable!
Stood the of time, if he was in the sulky back in the 60 to the late 80's your horse was odd's on
Hands of gold willed many lame horses home he was part horse.
3
Bill O'Donnell
Bill was great, but the booze got to him and severely cut short his time. A great pity!
He could keep a horse alive parked first over better than anyone
At his peak, the best I ever saw. There's a reason they called him the "Magic Man".
The best driver I ever saw and I've seen them all since 1950
4
Ron Waples
I saw him Drive a lot at Woodbine and at Meadowlands. He did things that no else would attempt he was way ahead of his time when it came to racing. Didn't matter what the odds he was always dangerous. He was a magician!
A great driver/trainer who comes from a family of horsemen.Son Randy now in dads footsteps or "hoof prints" A real gentleman.
5
Dave Palone
Dave once farted in my mouth. Yummy
Probably the best under rated driver in history. he can really get a horse around the track
Every day. Ten drives, four wins.
Stayed true to his home track and put up incredible numbers. Would have loved to have seen him go up against the Yonkers / Roosevelt or early.Meadowlands crowd back in the day. He would have done great.
6
Ron Pierce
He just keeps going and going. Any driver that can run at such a high standard for as many years as he has deserves be on this list. He has probably the biggest upset I have ever seen. He can never be overlooked in any race.
7
Michel Lachance
He is a Hall of Famer with some amazing stats. He held the record for winning 12 races in one day at Yonkers, he was dominate! Extremely aggressive and great with all gaits. He was money in the big races!
He was very competitive and extremely aggressive. He had was a dominate force at one time.
Great driver
True great trot driver made lots of money betting him oon long shots
8
Vernon Crank
I was at the Bell that afternoon card when he set the track record with Town Drunk. The following week he went to the Meadowlands and went off 50-1 morning line and raced like it. He was great that afternoon but I wouldn't rank him in the top three on that Liberty Bell Brandywine circuit
Saw him drive at several tracks. Saw every time he handled Town Drunk at Meadowlands.
One of the best at brandywine andliberty bell paddocked horses for him back in the day
Seen him at libertybell park set the track record with town drunk great driver
9
Brian Sears
Extremely intelligent driver who also seems to have the horse in the best position and he doesn't overextend a horse. There are a couple of "popular drivers" currently who seem to drive every horse as though they're sitting behind the next Niatross. A class act who wins a lot of races without driving a horde of super horses for the elite owners.
Brian is a Talent. He is extremely intelligent driver and will be one of the most successful driver in a 7 year period.
He had the ability to find a spot for every horse he drove. Outstanding Driver!
No shot top 10 of all time. He can't hold David Millers jock strap
One of the best I have ever seen
10
Walter Case Jr.
Walter And his Girlfriend Helped me Load a Rank Horse on my Trailer The at Meadowlands. Great Person and Bar None, The Best, Honest, Driver of All Time. I Was So lucky to meet Him. Sad Ending with the Drugs. Drugs,The Ruination Of The World !
Walter could win with any horse--it sometimes seemed like he was doing it with pure will. I have never seen a better driver and consider myself so lucky to have seen him dominate Yonkers.
I was lucky enough to see Walter Case drive mostly it was at Yonkers Raceway. Now I've seen many drivers since that time but to me Walter Case was and always be the best driver that I'd ever seen
I too was lucky to see Walter drive and unless you've had the pleasure of seeing him drive night after night. There are no words that I could write in this forum that would do him any justice
The Contenders
11
Yannick Gingras
Yannick definitely deserves to be top two because he has not came over John cambells money record but Yannick has officially came over the wins of John
This Driver will be in Top five of all time. He does some amazing thing in the track. He absolutely blows me away every day with his extremely intelligent driving and he super aggressive. He doesn't have enough time on the track to be on this list but really I can't take him off. Since the first time I saw him at the Meadowlands race track he stood out. He will be a top driver for years to come. He is a just a SUPER TALENT!
He will win 2019 world driving title. He is a master and will be for a long time to come.
He has raced all over the world and has been an ambassador for the sport while wining at an incredible rate.
12
Tim Tetrick
Big race, big money, no one I'd rather see driving my horse. Simply the best!
Will be all time best ever! No doubt. You can take that to the bank, to the bank
Tim is the best driver in the world without a doubt
Simply the best pound for pound
13
Ted Wing
One of my favorites and always seemed to bail me out.
Always loved him with slip by night
Awesome horseman
Ted Wing was a superstar in early years of Big M racing. He could get speed out of any horse & was lethal on the engine.
14
William Gale
William had many injuries in his carrier but what a master. He did some amazing things on the track. He was one of the most deceptive drivers on the track, you could never tell if his horse was done or not. He had a track timer in his head. brilliant!
Bill was one of my favorite drivers, always calm, cool, collected in behind a horse
Loved watching him at Hazel Park in Michigan!
Always dangerous he knew how to rate his horses.
15
Doug Brown
When Doug was at his prime you could not beat him at the jockey club. I never questioned his integrity in the sulky. He was always trying to win! The entire time being loyal to his friends in the industry. I remember. I won't forget. You were one of the Canadian bright lights. A star when the industry was at its best.
He could keep a horse alive better than anyone.
Over David Miller...just silly
16
Anthony Morgan
Regular driver on 2 of my horses over the years. Extremely smart and patient. He gets the best out of any horse.
In the 80's, I remember Tony was driving at Sports Creek (outside of Flint, MI) and was the leading driver. Drivers who left Michigan do very well at other tracks! - Outlaws
Tony, there are no words. You are everything our Morgan clan has put out, all in one person. Modest, talented, quiet, confident, a good person. Oh, and that red head with you...(never behind Penny), she completes your legacy. I am beyond proud to say that I not only know you, I'm related to you.
Tony morgan is the best top 5 driver of all time who never drove for the top trainers consistently in his career and you can quote me on that statement...
17
William "Buddy" Gilmour
Class horse or claimer, Buddy was a great strategist, an excellent "position" driver, who won with his brains as well as his hands.
Great horseman and driver. One kind man.. Treated all people the same
He always was willing to help the next guy up. I loved watching him drive.Smart and fearless
Knew Buddy and his brothers when I was growing up. My grandfather was Elmer Rice a blacksmith for the tracks.
18
Stanley Franklin Dancer
Stanley Dancer was not only a great driver but a teriffic human being as well. He won three triple crowns only driver to do that. I asked him who his greatest horse was and he said Albatross, who did not win TRIPLE CROWN!
Not only the best driver, but the best driver/trainer combo, of all time
One of the greatest men I have ever met
19
David Miller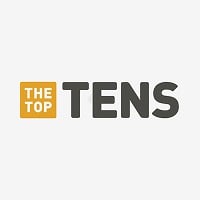 I followed David's career from the very start at my home track(Lebanon Raceway). He was a natural and the amazing thing about David is that he has only gotten better as the years have passed. No matter where he has driven he has been the Driver to beat when he has a horse of comparable ability. From Lebanon Raceway to Northfield Park to Scioto Downs to The Meadows Racetrack to now driving against the top drivers at Harness Racings Mecca The Meadowlands. I have to admire a guy like David that made his mark in Harness Racing by his amazing ability to get his horses to perform at a very high level. The mark of greatness is when you can improve any horse that you have an opportunity to drive and that is what I believe describes David's entire career in the bike.
I believe David Miller should be rated top 5 of all time harness racing drivers.

$220 million dollars in career earnings really tells the story of how talented
David Miller is.
He came from a small circuit here in Ohio where he was dominate and has fine nothing to disappoint on the big stage. Definitely top 10.
He is the man at the little brown jug
20
Eddie Davis
Great horsemen as well and won with a lot of bad gaited horses great hands.
Most underrated of all time. Won dash championships when racing one track at a time. Injuries slowed his wins down.
Was Harness racing in 70's to 90's in Delaware and PA (Liberty Bell Park).
1,000,000 to show on Eddie D
21
Dave Magee
Honest as the day is long. First saw him as a kid working for his uncle at Quad City Downs. He can feel a horses soul right thru the lines.
Started watching harness racing in 1975. I believe that was when I first saw Dave Magee. In Chicago along with Ron Marsh and Walter Paisley. Dave was special.
Should be in the top 2. He and John Campbell. Best ever at rating a horse. Always helped trainers with rigging a horse. Great hands.
Very patient, will not get into senseless speed duels
22
Jack Moiseyev
Best harness driver I've ever seen. Some drivers get better horse. The true measure is instinct and intelligence on the track, and here he beats them all.
He had was a force no matter where he drove. He won many Big Races and could do it from all positions. Great Driver!
One of the best ever. Won a lot of big races. Jug included. And still loves to win
At the races it is often said that " all you have to know is Jackie Mo"
23
Lew Williams
Lewis could not only wake up full horses but he could keep them alive when they tired. tried.
For a short period of time Lew was super. Lew had no help being an African American driver in a sport dominated by whites. He could get almost any horse to leave the gate and he had uncanny timing.
Tired horses would give their all under Lewys left handed push. Perfected the 1/4 pole move.
His driving style was way ahead of his time!
Look at the stats...
24
Catello Manzi
Far far better than #17. This driver has won many more races and money than many above him.
Ate the gate at Freehold..poor Cat.
Most dangerous driver out of the #1 hole in all of harness racing!
14000t wins enough said
25
Walter Paisley
Possibly the best driver at Chicago tracks. Got as much out of a horse as any driver ever did.
Walter treated his horses like he treated the people who worked for him; with respect and fairness.
Was awesome
26
Örjan Kihlström
The best on tactics on all courses in the world.
Cool under fire!
27
Billy Haughton
Take Billy every time. He was the best in my opinion when it was all on the line.
A true king of a man. he didn't deserve the hand he was dealt
28 Dale Hiteman
29
George Sholty
I have a black and white picture from early 1960s signed by George with Air Record. Him and Del Insko exceptional and trade marks of RR in HAY Days
Half mile tracks greatest driver. His fakes of horses quitting at the three quarter pole left many drivers with mouths open.
Did it everywhere
30
Don O'Dwyer
I remember Don driving the great Matt's Scotter, at Northfield Park and beating Jaguar Spur.
Loved to see Don drive in Ohio, could win with any horse first time out
Was really good with the trotters.Great hands. Leading driver for years in Ohio
Good hands could drive with everybody!
31
Jack Bailey
Very tactical driver, but generally aggressive, and could really crack a whip! RIP jack
King of Vernon
"And here they are"
Dominated vernon
32
Tom Crank
Drove back in the 50s and 60s
33
Buddy Gilmour
Great driver Good man
34
Steve Warrington
Would be a TOP 10 of all time if it wasn't for being involved in multiple wrecks. Still has over 5000 wins.
One of the best ever
Rolled em on the front as much as he could. Loved to win.
35
Brett Miller
One of the best drivers in the world. One of very few people that makes almost every horse go a lot faster.
36 Kevin Cumming
37
Paul McDonnell
He is an under rated driver. He drove mostly for William Wellwood and I think hurt his overall number even though Wellwood had some amazing horses. He was patient driver but knew how to get it done. Was the driver of some of the best horses I saw run. He didn't make many mistakes. a true professional!
38
Jody Jamieson
Nova Scotia Proud. The man is definitely top 10 in Canada. He's an awesome all around driver. Great guy on and off the track
Loves the Cocaine...
39
Dick Stillings
Great trainer and driver underrated
40
Doug Mcnair
Great driver. Better then Chris Christoforou
He is the new kid on the block.
watch out
41 William Haughton
42
Charles Lawson
Ist driver to break the 2 minute mile record.
43
Kevin Wallis
Underrated driver with a wonderful set of hands. Could get you to the winners circle and your horse would still have something left for the next week.
Can get a horse off the gate quicker than anybody..Great hands!
44
Trevor Ritchie
Should be top ten, Trotting Master!
45
Stig H. Johansson
Has won most Gr1 race both as a trainer and as a driver, and won them quite a few times as well.
46 Wayne "Curly" Smart
47 Robert Shahan
48
Brian Gath
Versitile as they come all round Champion and could match it with any driver in the world!
Good
49
Gavin Lang
Here in Australia Gav AKA ICE MAN, more Group One races than and other driver here in OZ and could definitely take on the best in the world.
50 Jean-Michel Bazire
PSearch List