Top Ten Most Honest U.S. Presidents
FrankP
The Top Ten
1
Abraham Lincoln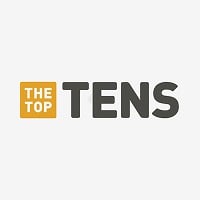 Abraham Lincoln was the 16th President of the United States, serving from March 1861 until his assassination in April 1865 . Lincoln led the United States through its Civil War - its bloodiest war and its greatest moral, constitutional, and political crisis .
He lied his ass off during the Civil War. Not to mention he was one of the presidents who exterminated and enslaved the Native Americans!
Stupid idiot make up your mind! Is he honest or not idiots!
Judging by his nickname "Honest Abe" - TeamRocket747
He had his faults, but he is in my opinion the most honest.
V 5 Comments
2
Jimmy Carter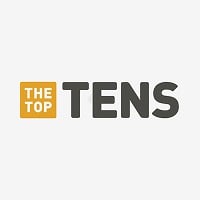 James Earl "Jimmy" Carter, Jr. is an American politician and author who served as the 39th President of the United States from 1977 to 1981. In 2002, he was awarded the Nobel Peace Prize for his work with the Carter Center.
His honesty and integrity probably cost him the election of 1980. Sometimes, we would rather not know the truth and take the easy way out.
This man was told by most of his advisors he could win the election if he started a war with Iran. He said he would never do that as it's not worth the cost in money and lives.
He should be number 1. I feel like his mediocre presidency is getting in the way of people seeing the stellar character of this man. His charity is near ridding the world of guinea worm from the world (an aweful, painful water born parasite). Say what you will about his time in office, but this mans morality, and honesty cannot be questioned.
A man of excellent morality and integrity, the likes of which we probably will never see again in the oval office.
V 5 Comments
3
George Washington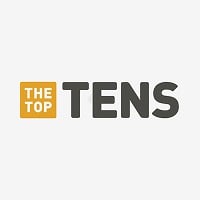 George Washington was the first President of the United States, the Commander-in-Chief of the Continental Army during the American Revolutionary War, and one of the Founding Fathers of the United States.
Hi
4
Barack Obama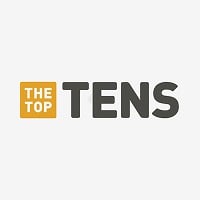 Barack Hussein Obama II is the 44th president of the United States of America. He was elected in 2008 after serving in the Senate from 2005-08, beating John McCain and becoming the first African-American to be elected President of the United States. He was elected again in 2012, beating Mitt Romney.
He would have done better had Congress helped him rather than instructed him at every turn.
Obama was far more educated, aware, compassionate and forward thinking than many of the Republican presidents, especially reagan and trump. There is no comparison between him and the abominable lies that spewed forth from those two morons, on a conistent, basis!
Barack Obama is our only African leader in the U.S he didn't attack the rebels against France he is a dictator for life and for all! He is only 54 years old and said we will protect Africa FOR MILLIONS!
He should not be in the top 500!
V 11 Comments
5
Ronald Reagan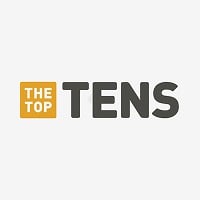 Ronald Wilson Reagan was an American politician and actor who was 40th President of the United States from 1981 to 1989 . Prior to his presidency, he was the 33rd Governor of California from 1967 to 1975, following a career as a Hollywood actor and union leader .
Ronald Reagan was only a president because of Hollywood.
White Supremacist who approved and endorsed regimes in Central America that murdered innocent people? Keep drinking that kool aid...
Regan more honest honest phony jerk named Abraham Lincoln worst president ever besides Barack Obama and Bill Clinton best was Ronald Reagan - 2storm
Reagan was also one of the best - 2storm
6
Thomas Jefferson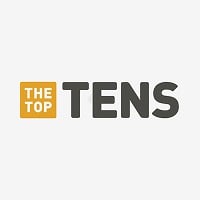 Thomas Jefferson was an American Founding Father who was principal author of the Declaration of Independence, and served as the 3rd President of the United States from 1801-1809. He was born on April 13, 1743, and died on July 4, 1826, on the same day 2nd United States President John Adams died.
7
Grover Cleveland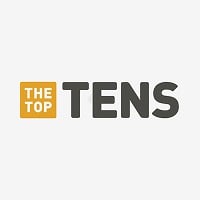 He ruined people's brains. Now most people believe (because they were taught because those were taught and so on) that their is one more president then their really is. - CheeseStickYum
He focused his presidency on keeping government honest. - FrankP
8 John Quincy Adams
9
John F. Kennedy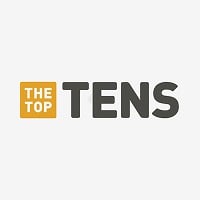 John Fitzgerald "Jack" Kennedy, commonly referred to by his initials JFK, was an American politician who served as the 35th President of the United States from January 1961 until his assassination in November 1963. The Cuban Missile Crisis, The Bay of Pigs Invasion, the Nuclear Test Ban Treaty, the ...read more.
JFK did not believe in secret societies running the world and he was the last non-puppet president. In comparison, he was pretty honest.
I know he is inside Call of Duty
You are seriously referencing a stupid game when talking about JFK. I have lost faith in humanity - simpsondude
JFK had dozens of extramarital affairs. That's not honest.
JFK I believe was the most human president we've ever had Chasing after honesty I' And goodness cost him his life
V 2 Comments
10
Dwight Eisenhower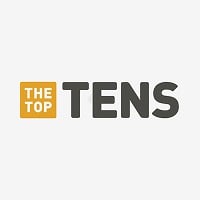 Dwight David "Ike" Eisenhower was an American politician and general who served as the 34th President of the United States from 1953 until 1961. He was a five-star general in the United States Army during World War II and served as Supreme Commander of the Allied Forces in Europe.
Not my party and didn't like everything Ike did, but when he said something you knew right where he stood.
Definitely one of the best, should be on the same level as Lincoln and Washington.
I likes ike
The Contenders
11
Gerald Ford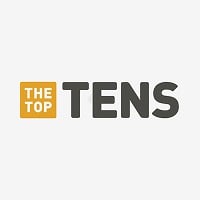 Honest did what he did for the good of the country
Faced adversity despite unpopular opinions. when he spoke you knew he was speaking from the heart not DC
12
James A. Garfield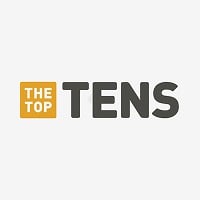 James Abram Garfield was the 20th President of the United States, serving from March 4, 1881, until his assassination later that year.
13
Calvin Coolidge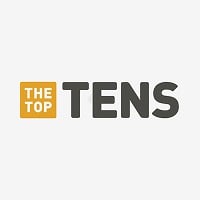 He is honest too
14
Donald Trump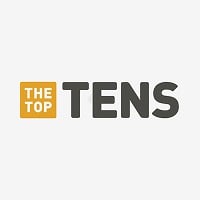 Donald John Trump (born June 14, 1946) is an American businessman, television personality, politician, and the 45th President of the United States. Born and raised in Queens, New York City, Trump received an economics degree from the Wharton School of the University of Pennsylvania in 1968. In 1971, ...read more.
Just take a look at all the pictures of the presidents you have listed in order and how Trumps picture is on fire yeah you guys are the dishonest ones OBAMA number 5 give me a break!
Most people base their opinions on CIA-driven propaganda-based T.V. networks and anti-Trump media. Why anti-Trump? Because Trump is throwing a wrench in the workings of global corruption of which HRC and BHO and MANY others are involved. These global CRIMINALS will do everything in their power to remove our president from office so they can continue to profit from corruption. Stupid minions watch this propaganda news and think it's real and they base their opinion on it. Although not perfect, this president is the best thing this country needs right now. It will be a HUGE accomplishment with risk to rid the world of globalist criminals but President Trump is trying his best with minimal risk.
You've got to be kidding. Trump honest?
Great president all ways truthful hate the lies - Wesleysweet
V 2 Comments
15
John Adams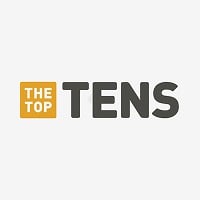 John Adams was born on October 30, 1735 in Quincy, Massachusetts, United States. Adams served as the president of the United States from March 4, 1797 to March 4, 1801. He died on July 4, 1826 at the age of 90.
Other than Washington and Lincoln, the one who selflessly worked for the nation's liberty and unity
16
Harry S Truman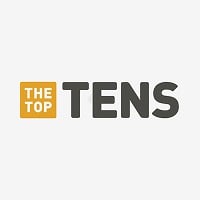 Harry S. Truman was the 33rd President of the United States, an American politician of the Democratic Party.
Harry S. Truman should be in the Top 3 along side with Lincoln and Carter. Why is he #16? Truman was one of the most honest presidents in U.S. History. Truman at the time he was running for judge of Missouri, the Political boss at that time "Tom Prendergast" said "politics is a game of friends" and Truman responded "does that mean I'm suppose to let your friends steal $10,000?!.' Prendergast then said "is that what all this yelling is about." Truman said "Tom I don't care if it's 10,000 or 10,0000 I told you when I agreed to run I wasn't going to stand for any monkey business." Prendergast says "You will do what I tell you." Truman tells Tom "No sir, I don't work for you I work for the people of this county." Truman cared about the farmers and was quite upset about having taking the stolen money which his idea was fundraising it not stealing it. When he was senator of Missouri he called out other politicians for being crooks and he said it himself "you can't get rich in politics ...more - Sam_Grant
He left office with nothing but his army pension, turned down lucrative offers to capitalise on his former office and returned to a humble life back in Missouri. He was also given no provisions for secretaries or aides after he left office. Truman should really rank at the top of this list.
A great man. A lesser man could not have accomplished what he had to endure.
Te buck stops here. Don't even try to mess with Harry.
V 2 Comments
17
John Tyler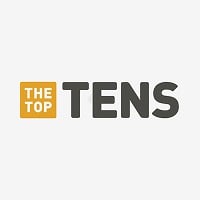 John Tyler was the tenth President of the United States. He was also, briefly, the tenth Vice President, elected to that office on the 1840 Whig ticket with William Henry Harrison.
18
Andrew Jackson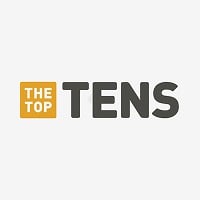 Andrew Jackson was an American statesman who served as the seventh President of the United States from 1829 to 1837 . He was born near the end of the colonial era, somewhere near the then-unmarked border between North and South Carolina, into a recently immigrated Scots-Irish farming family of relatively ...read more.
19
James Madison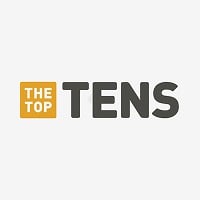 James Madison, Jr. was a political theorist, American statesman, and served as the fourth President of the United States.
Madison should be much higher than 19. No scandals, almost universally respected by his peers.
20
Andrew Johnson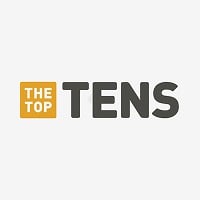 Andrew Johnson was the 17th President of the United States, serving from 1865 to 1869. Johnson became president as he was vice president at the time of the assassination of [Abraham Lincoln].
He wasn't honest! He lied about having no slaves at all!
21
Ulysses S. Grant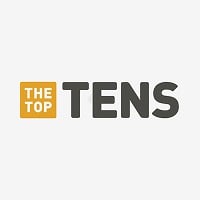 How is Ulysses S. Grant not in the top tens? He was the one who won the Civil War
22
Theodore Roosevelt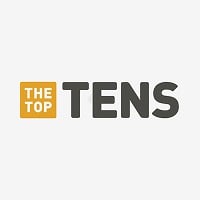 Theodore Roosevelt was an American statesman, author, explorer, soldier, naturalist, and reformer who served as the 26th President of the United States from 1901 to 1909. As a leader of the Republican Party during this time, he became a driving force for the Progressive Era in the United States in the ...read more.
He spoke softly and carried a big stick.
23
William Howard Taft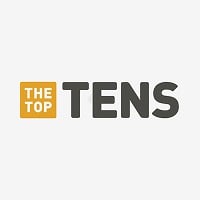 Yo yo my name is Jo my butt is bigger than Mexico
24
Woodrow Wilson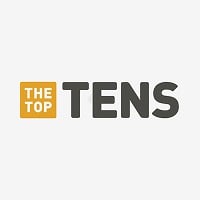 Thomas Woodrow Wilson was an American politician and academic who served as the 28th President of the United States from 1913 to 1921. Born in Staunton, Virginia, he spent his early years in Augusta, Georgia and Columbia, South Carolina.
25
William Mckinley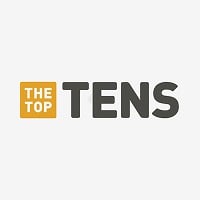 26
Richard Nixon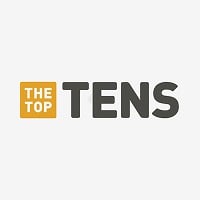 Richard Milhous Nixon was the 37th President of the United States, serving from 1969 to 1974 when he became the only U.S.
27
Franklin Pierce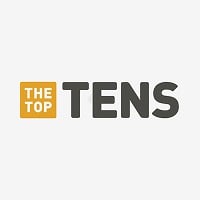 Franklin Pierce was the 14th President of the United States. Pierce was a northern Democrat who saw the abolitionist movement as a fundamental threat to the unity of the nation.
28
Martin Van Buren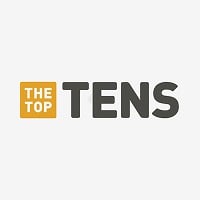 29
Warren G. Harding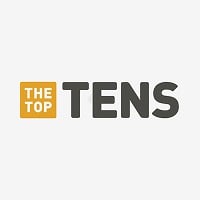 Warren Gamaliel Harding was the 29th President of the United States, serving from March 4, 1921 until his death in 1923.
30
Herbert Hoover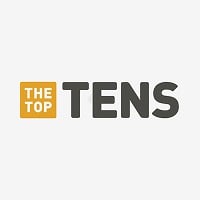 31 Zachery Taylor
BAdd New Item
Recommended Lists
Related Lists

Top Ten Least Honest U.S. Presidents

Most Honest People on Earth

Top 10 TV Shows/Movies/Video Games that Screen Junkies Should Make an Honest Trailer Of
Top Ten Things Politicians Would Say If They Were Honest About Everything
List Stats
300 votes
31 listings
3 years, 338 days old

Top Remixes (4)

1. Abraham Lincoln
2. George Washington
3. Ronald Reagan
htoutlaws2012

1. Abraham Lincoln
2. George Washington
3. Ronald Reagan
c3230

1. Jimmy Carter
2. Abraham Lincoln
3. Grover Cleveland
Infinity183
View All 4
Error Reporting
See a factual error in these listings? Report it
here
.