Hottest Female Country Singers
This is my top 10 of the hottest female Country singers.

1 Sara Evans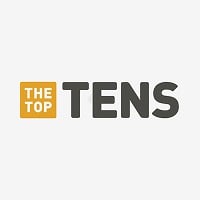 Very nice looking young lady
Beautiful! Awesome talent and very hot!
I have always said that Sara Evans is no question the most sexiest and beautiful woman in the world, not to mention the hands down the best female singer in all aspects of music ' and the most underrated for reasons I will never understand, love her, seem her 5 times and can't wait to see her again on dec 1st at penns peak in pa, jerry b
Beautiful
2
Shania Twain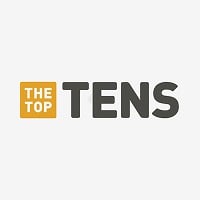 Shania Twain is a Canadian singer and songwriter. She has sold over 100 million records, making her the best-selling female artist in country music history and among the best-selling music artists of all time.
I may or may not secretly have a crush on her and pretend some of her love songs are written about me haha lol
Never get tired of hearing that voice. Has A beauty that is timeless and a talent that has and will rarely be bettered. Country or cross-over, #one in my book.
The only one with cleavage that men die for. Swift has some maturing to do and then she will be O.K. - Carrie has the face.


The hottest, most seductive female singer, period.
3
Taylor Swift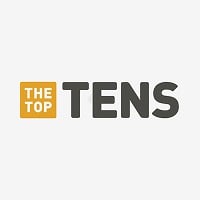 Taylor Alison Swift is an American singer-songwriter. ...read more.
Taylor Swift is so lucky. She has the looks, the talent and a good figure. If I weren't her fan, I'd be so jealous of her! She's sweet, sassy, hip and edgy all at the same time. I love you Taylor Swift!
She is TAYLOR SWIFT. Her songs are marvelous like all the tunes and the way she writes the lyrics is like writing her own novel. Her songs are the bestsellers.
If you think Taylor is pretty with make-up, you should see her without make-up. She looks so much prettier without than with.
I think taylor swift is hottest than carrie underwood because taylor swift is more beautiful than carrie underwood.
4
Carrie Underwood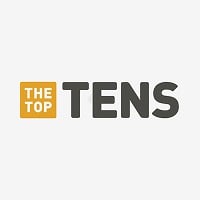 Carrie Marie Underwood is an American singer, songwriter, and actress. She rose to fame as the winner of the fourth season of American Idol, in 2005. Her debut album, Some Hearts, was released in 2005.
Carrie Underwood is by far my favorite country singer! She's beautiful, talented, and her music videos are awesome! I was so excited to see her in concert (even though I was far away) and hopefully I'll one day meet her! I don't see why she isn't #1 here... Plus she has the best legs!
She is much more beautiful than Taylor Swift. While Taylor is still great, Carrie Underwood exudes natural beauty. Her voice is amazing, and through all the fame, she still seems like any other regular person you would see on the street.
So hot I would so have sex with her
Carrie has a pretty voice. Carrie is pretty inside and out. For the past few years. For The next 10 years she will be pretty the prettiest country singer.
5
Jewel
Jewel is my favorite singer. And the light sky
blue bird named Jewel from the movie Rio &
Rio 2 has the same name like yours, Jewel
Kilcher.
6 Julie Roberts
7
Faith Hill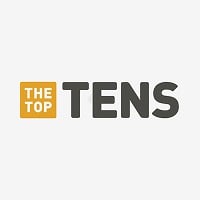 Audrey Faith McGraw, known professionally as Faith Hill, is an American singer and record producer. She is one of the most successful country artists of all time, having sold more than 40 million albums worldwide.
Yeah lets see those youngsters on the list look as hot as Faith when they get in their 40's. Her Angelic face is timeless. She is hotter than 98% of any woman in their 20's
Twice the age of Taylor Swift, had 3 kids, and still hot.
Make Sunday Night Football must see T.V..
8
Jessie James
A young, new, hot, awesome country girl. She just got married! Loves making new songs and she is so beautiful and tan.
Miss Jessie in my opinion is the best of the best. What a flawless talent. She is the perfect combination of great looks, a voice with amazing range and character. The girl can dance. She absolutely has my vote
Eric Decker's wife. Wicked hot. - DMacLean15
Ugly
9
Kacey Musgraves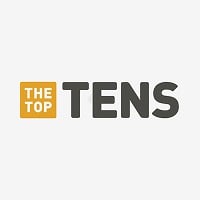 Classic. love her voice.
10
Tammie Davis
Way to go Tammie, glad to see you climbing the ladder to success. You are a wonderful and talented person... Also I Love your music--Keep up the great work... Love you...
Tammie is a beautiful person (inside and out) who is a great singer. Has been a pleasure meeting her and listening to her music. Hope to see and hear more.

Still holding #3 Tammie and the percentage is rising---Way to go---Love your music... OK
Ranks up there with Carrie Underwood, for sure! Amazing vocals, easy on the eyes, dedicated & loves her fans.
The Contenders
11
Danielle Bradbery
She is so beautiful. Won The Voice. She is a new country singer! She is only 16! But she is so gorgeous.!
Oh my god she is sooo pretty I seriously got so mad when I saw her on the list of artists that are going to ruin the music industry. She is also very sweet and wise beyond her years.
She is an amazing singer! And she is beautiful.
Her heart is the heart of dixie
12
Miranda Lambert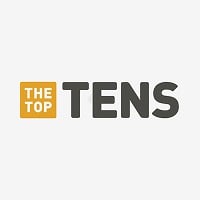 Miranda Leigh Lambert is an American country music singer and songwriter. She is best known as a solo artist, and is a member of the Pistol Annies.
One little Pistol right here. Fun, gorgeous, stunning, perfect. She is a hunter and don't take nothing from No one.
She has a hot and sexy body. She should be #1
Should be number 3 behind Carrie underwood and Kellie pickler. Miranda is so HOT! Look at the little red wagon video.
I love her so much. She is drop dead pretty. And I love her songs she should be number 1.
13
Trisha Yearwood
Totally amazing in every way!
14
Wynonna Judd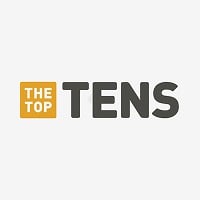 Wynonna Ellen Judd is an American country music singer. Her solo albums and singles are all credited to the single name Wynonna. She first rose to fame in the 1980s alongside her mother Naomi in the country music duo The Judds.
haha no
Unh, just so hot!
15 Ashton Shepherd
16
Cassadee Pope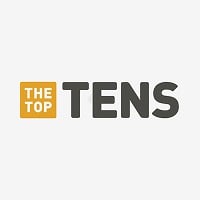 Cassadee Blake Pope is an American singer, songwriter and musician. Pope was the lead vocalist of the rock band Hey Monday (on hiatus as of December 2011), with whom she released one studio album and three EPs.
She is purtty sexy
I love her she is so pretty and I love her song😊
17
Martina McBride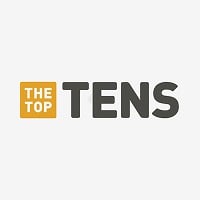 Martina Mariea McBride is an American country music singer-songwriter and record producer. She is known for her soprano singing range and her country pop material.
Gorgeous looking woman
Beautiful, sexy lady
Marina McBride gots a good voice
18 Candy Coburn
19
Emmylou Harris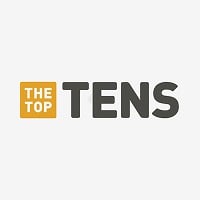 The best Female Country Artist! She herself..! Nothing fake! Love her songs!
She has two beauty sides -moon hair and black hair the one that no others have.
She has amazing voice.
She has done duets and trio.
She paired with Dolly parton, Linda Ronstadt, gram parsons and don williams.
She still hot as young
20
Julianne Hough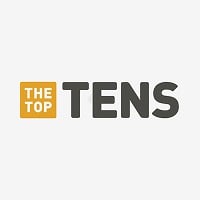 Julianne Alexandra Hough is an American dancer, singer, and actress. She is a two-time professional champion of ABC's Dancing with the Stars.
Her lovely looks makes me wants to kiss her and drives me crazy
Julianne Hough should be in the top ten!
I would lo e to have sex with her right now
Cause she is AWESOME
21
Kellie Pickler
I love the song Red High Heels
She should be 2nd sexyer then most
love her!
Love kellie so much and I love that song to I always use to listen to it on my cd that,that song use to skip all the time haha😄
22
Kelsea Ballerini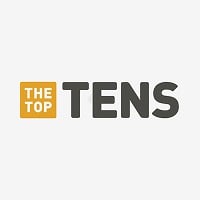 Kelsea Nicole Ballerini is an American country music singer and songwriter. She released her first album The First Time in 2015.
She should be 1! She's so pretty - sabrinafan
I love her music and her look
23
Leann Rimes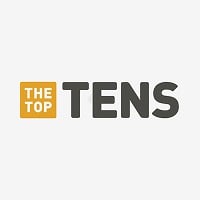 Margaret LeAnn Rimes Cibrian, known professionally as LeAnn Rimes, is an American country and pop singer.
I. Love. Your. Singer
Best voice of all
My name is scotty masters
hi leann rimes are you thanking of me all day
I hope to seeing you at Cheyenne Wyoming live concert on tour next
year. ps love scotty masters
24
Jennifer Nettles
How can this absolutely GORGEOUS woman not be in the top 10 or even top 5 is beyond me... so frigging hot!
She should be in the top 4!
Listen to 'Run' and/or 'Tonight' and tell me Jennifer doesn't have a mesmerizing and powerful voice. She is unbelieveable.
25
Gretchen Wilson
Redneck heaven
26 Kimberly Perry
27
Dolly Parton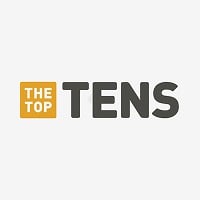 Dolly Rebecca Parton is an American singer-songwriter, actress, author, businesswoman, and humanitarian, known primarily for her work in country music.
I wish her all the happiness that the world could offer, because that's what she has given to the world. I love you Dolly.
Dolly Parton looks and sings like an Angel! She is so beautiful and perfect.
She is my favorite
28
Jana Kramer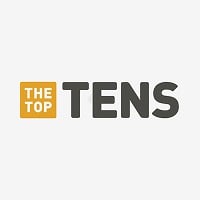 She is so pretty
29
Lauren Alaina
Pretty is as pretty does...
Love her music
30
Reba McEntire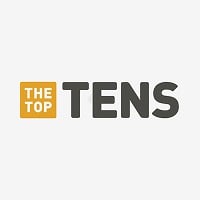 Reba Nell McEntire is an American country music singer, songwriter, record producer, actress and television producer.
She has an awesome voice, clear, strong & great range. She and has stood the test of time as a country singer. There are younger singers that are very good but not "great" like Reba
She looks better and better the older she gets! No denying her talent! Love me some Reba!
she is hot
31
Maren Morris
I love her music, she is just so talented
So freakn hot! My fave
32
Lucy Hale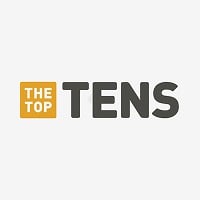 Karen Lucille Hale (born June 14, 1989) is an American actress and singer. Earlier in her career, she was sometimes credited as Lucy Kate Hale. Hale first came to prominence as one of the five winners of the reality show American Juniors, a children's spin off of American Idol. She is best known for ...read more.
She is in Pretty Little Liars as Aria Montgomery! She just started making Country music. But her songs are really good and she's amazing and talented!
She is an amazing actress
33
Alison Krauss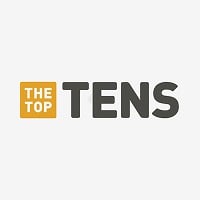 Alison Maria Krauss is an American bluegrass-country singer and musician. She entered the music industry at an early age, winning local contests by the age of 10 and recording for the first time at 14.
I love this woman- such a talented musician and singer with a great sense of humour. She is so pretty and sexy. She has the voice of an angel that sets off the devil in me.
34
Ashley Monroe
She is a pistol too. She is best friends with Miranda & the are in the Pistol Annies! She is really sweet and has a calm soothing voice. She sang 'Like A Rose'.
This young lady needs more exposure, she has a lot of talent.
35
Sasha Pieterse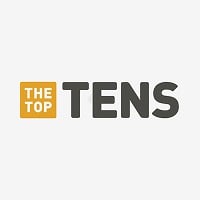 Sasha Pieterse-Sheaffer is a South African-born American actress and singer-songwriter. She is Best Known for Playing The Role of Alison DiLaurentis in The Freeform Series Pretty Little Liars (2010-2017) and its Spin-off Pretty Little Liars: The Perfectionists (since 2019)
She is in Pretty Little Liars as Alison the 1 who is dead. She sings the song 'This Country Is Badass'. She loves Country music because she grew up listening to it!
She's an amazing actress
36
Linda Davis
Linda Davis puts them all to shame, except for Sara Evans. But, Ms. Davis is a far better singer than the Reba McEntyre that she often backs up. Linda Davis is totally hot...
37
Hannah Blaylock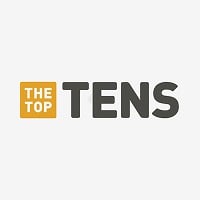 She is really pretty
38
Lila McCann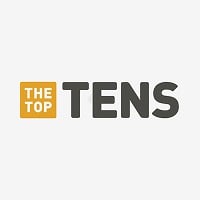 39 Danielle Peck
40
Morgan Frazier
She is mostly known for making the song 'Yellow Brick Road'. She is a real gorgeous blonde. Has an amazing voice. Came to Country Stampede 2013!
41
Linda Ronstadt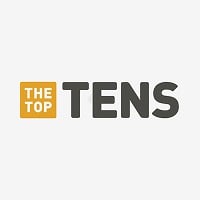 Linda Maria Ronstadt is an American popular music singer. She has earned 11 Grammy Awards, three American Music Awards, two Academy of Country Music awards, an Emmy Award, an ALMA Award, and numerous United States and internationally certified gold, platinum and multiplatinum albums.
42 Holly Williams
43
Kim Tae-yeon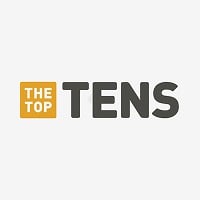 44
Rebecca Lynn Howard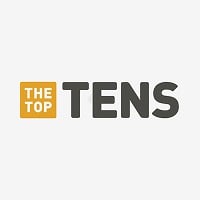 45
Chely Wright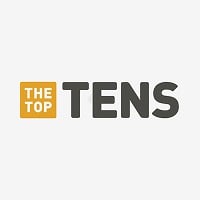 46
Kristen Kelly
Gorgeous. She is funny and not afraid to show her crazy fun side! Her #1 hit is 'Ex Old Man'.
47
Jessica Simpson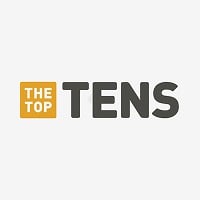 Jessica Ann Simpson is an American singer, songwriter, actress, reality television personality and fashion designer who made her debut in 1999. Since that time, Simpson has made many recordings, starred in several television shows, movies and commercials, launched a line of hair and beauty products, ...read more.
Have to pick her cause no Jana Kramer or Karen Fairchild... - MissMelrose
48
Tara Thompson
Tara is the hottest, with the best voice of all.
49 Sherrie Austin
BAdd New Item