Top Ten HR Consultancies in India
The Top Ten
1
HR Help Desk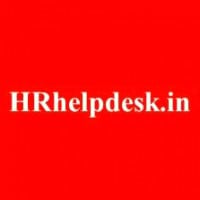 HRhelpdesk is one of the top HR consulting firms in India. I really had a good experience working with them.
Visit Website
2
Adecco India Pvt Ltd
Adecco India Pvt Ltd
Adecco India Pvt Ltd was founded in the year 1996. Its headquarter is located in Glattbrugg, switzerland. It is one of the largest staffing firms in the world. It is among fortune global 500 company. It covers different industrial sectors. It provides permanent placement, temporary staffing, talent development and career transition. The company was formed in the year 1996.
Good job opportunity
Nice consultant
Visit Website
3
ABC Consultants Pvt Ltd
ABC Consultants Private Limited is a premier Indian recruitment firm based in New Delhi, India. The consultancy was founded in the year 1969. Its headquarter is located in New Delhi, India. The leading HR firm is operating into all major locations in India including Hyderabad, Mumbai, Kolkata, Ahmedabad, Bengaluru, Pune, Chennai etc. The leading Hr company is operating four business that are specialized into different types of recruitment
- ABC Consultants
- Senior & middle management search & selection HeadHonchos
- Online career portal HeadCount
- Junior management levels Hiring FlexAbility
- Recruitment Process Outsourcing solution
Visit Website
4
CareerNet Technologies Pvt Ltd
CareerNet Technologies Pvt Ltd was founded in the year 1999. The company is providing wide- array of recruitment and talent acquisition services. It is serving different sectors like banking, financial, knowledge services, technology. It is providing wide-array of cost effective hr solutions to the clients from all across India.
5
AON Hewitt
AON Hewitt was founded in the year 1940. It is human resource, consulting and outsourcing company. It is headquatered in Lincolnshire, Illinois, United States
6
Seven Consultancy
Seven Consultancy is a very much trusted consultancy for Third Party Payroll. They do have complete solution for Recruitment, HR and Payroll.
Seven Consultancy is one of the Most Trusted HR Consultancy in India. They have excellent network across PAN India. They have good internal process to support client.
Seven Consultancy is a division of Seven Group (India). It maintain the brand commitment of Seven Group. It is providing different solutions in different verticals of Human Resource. Major division is Manpower Recruitment in different levels and more than 50 domains expertise across PAN India. It never charges any fees to any candidates in any means for recruitment.
I received excellent Service in Medical & Healthcare Domain Recruitment from Seven Consultancy. They helped us in all regions of India ( East, South, West & North). They have good staff strength and strictly maintain project schedule.
7
Easy Source India
Personally used their services and vouch for the high degree of professionalism with personalisation and customisation to the client needs. All Easy Source consultants are thoroughly knowledgeable about the domain area and have a wide accessibility to skilled personnel in the market.
One of the best HR Consulting firm in Delhi even in India. They have several services to support your companies HR Department tasks and save lots of money for your company.
It is a good company providing SLA, Compliance and Manpower Outsourcing services to PSU, Govt and private company in Delhi NCR and India as well.

It has has its own team of highly qualified professionals to resolve the clients' issues.

For more information please visit website www.easysourceindia.com
One of the best HR consulting service providers in India. Excellent network, process turnaround time and customisable resourcing models.
8
Kelly Services India Pvt Ltd
Kelly Services India Pvt Ltd was founded in the year 1946. It is one of leading staffing services company in India. It is trusted provider of workforce management services. The solutions provided by Kelly Services are temporary and full-time placements services, consulting and outsourcing services as well
9
Innovsource Pvt Ltd
It is among top 10 HR companies in India. The leading staffing outsourcing company was established in the year 2004. The company is offering wide range of staffing services to their clients. Company has corporate offices in Kolkata, Chennai, Bengaluru, Delhi and other cities.
10
TeamLease Services Pvt Ltd
This is one of the top HR companies in India. It was established in the year 2002. Team Lease Services Pvt Ltd, the leading hr firms of India provides wide-array of services including recruitment, learning, assessment, payroll processing, staffing services etc.
The Contenders
11
Mynd Solutions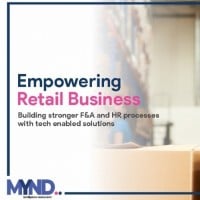 12
ManpowerGroup Services India Pvt Ltd
Randstad Indian Ltd is one of the Top HR consulting firms in India. It is headquartered in Chennai, India. Randstad is a Dutch multinational human resource consulting firm headquartered in Diemen, Netherlands. Previously, it was referred as Ma Foi Management Consultants.
13
YOMA Business Solutions Pvt. Ltd.
If you partner with a professional service provider such as YOMA Business Solutions Pvt Ltd, you'll have complete peace of mind that you're working with a professional firm that will assist you in meting recruitment objectives. Our efficient manpower consultants in India work very dedicatedly to provide the proper candidates reflecting the image and objectives of your business, helping you to transform the development of the business, phenomenally. We are called upon for our experience, knowledge, and unparalleled history of assisting organizations to source skilled workforce with the most important thing - HR.
14 Wenger Watson Inc
15
Talent Shapers
Talent Shapers is a HR & OD Organization pioneered by students of Delhi School of Economics Alumnus in 2008 It has catered to various sectors and corporate in the realm of HR & OD Our innovative solutions deliver measurable value through increased process efficiency thus helping businesses to take faster and better decisions. Talent Shapers is a comprehensive HR Solutions Provider that covers the entire lifecycle of an employee in your organization.

Visit our Website - www.talentshapers.net
16 Novus Immigration
17
Symphony Tech Solutions
One of the most trustworthy & most recommended Consulting firm based out of Mumbai & having a branch office in Pune. Being in the business for over a decade it has built long term relations with various top companies today.
18 Splanor Business Services
19
Yunic Solutions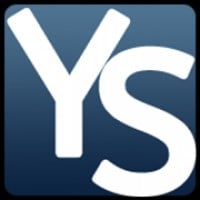 20 Zeekpro Consulting
BAdd New Item