Top 10 Resources to Help Create a Scalable Startup
If you are a startup founder, then you should know that there are thousands of new startups which appear every day, and they are pretty compatible, fast growing and they target the market of their clients. Why do they know how to hold and grow their business? Some of them are well-prepared and know the theory how to make their startup business grow and let it be scalable.

"Success is where preparation and opportunity meet", -Bobby Unser

With so many competitors it's so hard to create a unique impression on your customers and to stand out from your competitors. That's why there should surely be a proper preparation to your startup business. Don't be statistical together with those, who fail. Use your chance to learn and get ready to a successful startup!

Make use of these entrepreneur resources to learn and understand the details of startup growth:
The Top Ten
1
AllBusiness.com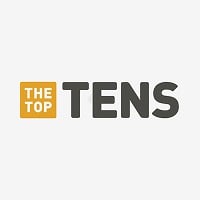 AllBusiness.com provides business information and resources for small businesses, those companies with fewer than 500 employees.
Articles were always an important source for education. - Mobilunity
This resource gives you the access to different articles on any topic, starting with how to start a business, how to market, deal with your sales, hire & fire, on operations and many other important issues. So articles on every important topic for a startup can be found here. ( http s:// w ww.a llbusiness .com/) - Mobilunity
Visit Website
2
CopyBlogger
Go through experience of others in the sphere you are interested in, is a way you can learn much useful info! - Mobilunity
Being a blogger or follow some entrepreneurs is desirable as they share their experience of the reasons for being successful or v.v., about which you can seldom hear at other resources. Besides at this resource for entrepreneurs you can become one of the writers and share your experience. Grow professionally and become a hand of help for others. ( http :// w ww.c opyblogger .com/blog/) - Mobilunity
Visit Website
3
Mobilunity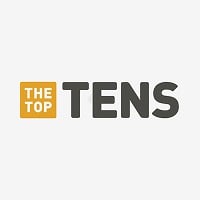 A great number of startups fail as there is a lack of preparation. Get 100% ready to make your business successful! Make use of these resources and increase the opportunity to engage and connect with your customers! - Mobilunity
To stand out of your competitors it's important to have a professional website. What's even better, you can synchronize your website with app to develop your business! - Mobilunity
It's great to receive thankful feedbacks!
You can't go anywhere these days without a proper website, which should convert your visitors. Your website might be the only possibility to tell people about products or service, that's why here is a pro provider of web and mobile solutions for your startup. Be in tune with your customers and represent yourself with an effective app or website! ( http s:// mobiluni ty.c om /) - Mobilunity
Visit Website
4
Mixergy
Want to be interviewed as an entrepreneur? Here is your possibility! - Mobilunity
This resource is unique as well, as it was created by entrepreneurs and only for entrepreneurs. There are a lot of interviews from worldwide known startup founders, who went through all the difficulties you might face. Watch and get acquainted with the startup issues and how to go them through. ( http s:// mixer gy.c om /) - Mobilunity
5
Startup Grind
Have problems as an entrepreneur? Ask for a piece of advice! - Mobilunity
Reading and learning is awesome! But there are some cases where you get some troubles and you want to ask someone, who was in your shoes. That's why you can easily start a discussion at StartupGrind and find the answer you are interested in. That's a good way out to get a solution! Besides you can attend some conferences for startup as well. ( http s:// w ww.s tartupgrind .com/) - Mobilunity
6
Entrepreneur
A reputable resource concerning technology news! - Mobilunity
Learn all news concerning entrepreneurs about growth strategies, marketing, technology, social marketing, entrepreneur coaching and other issues easily, especially if you install the app to get all notifications. ( http s:// w ww.e ntrepreneur .com/) - Mobilunity
7
Buffer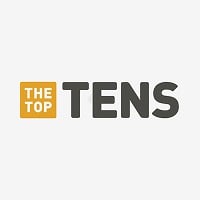 Buffer is a software application designed to manage accounts in social networks, by providing the means for a user to schedule posts to Twitter, Facebook and Linkedin.
You can't promote your business without marketing now, and buffer helps much in it. - Mobilunity
Marketing strategy should necessarily involve social networks. To use a lot of them at once you can simply use Buffer, which sends your tweets to those social networks you want and just at the time you set. Don't miss the possibility to get social authentication and inform the whole world about your business at the time which is comfortable for you. ( http s:// buff er.c om /) - Mobilunity
8
Startup Weekend
So amazing everyone can not only read, but listen to entrepreneurs live! - Mobilunity
Want to meet new startup founders alive from all over the world, learn their experience and follow their example at your city? That's a great idea! Get acquainted with a lot of startups, their sponsors, angels, coaches and a lot of other useful for your business people and services at the meetings, conferences and summits which are held purposefully for startups. ( http s:// startupweeke nd.o rg /) - Mobilunity
9
This Week In Startups
Tutorials online is a possibility to find different answers concerning your business problems. - Mobilunity
Watching tutorials is a must when we usually start doing something new. Startup business has even more importance and that's why watching videos about different spheres of startup development, its growth or failure will be a great help in understanding the process of startup growth. ( http :// thisweekinstartu ps.c om /) - Mobilunity
10
EOFire
Listen to podcast stories of entrepreneurs instead of music to get knowledge any time and everywhere. - Mobilunity
What is your biggest failure? This question is asked every time there is an interview with entrepreneurs. There are over 700 of them. Listen to the podcasts whenever you can, if you haven't go any possibility to spend much time on searching. Listen and learn their experience at once. ( http :// w ww.e ofire .com/podcast)

A great number of startups fails as there is a lack of preparation. Get 100% ready to make your business successful! Make use of these resources and increase the opportunity to engage and connect with your customers! - Mobilunity
The Contenders
11
Startupopinions
Platform to know all about startup, their business ideas, app review and much more. All these things on http://www.startupopinions.com
12 Growthink
BAdd New Item