Top Ten Musers On Music.ly
The Top Ten
1
Lisa and Lena
They are my Idols because They are pretty And they inspiring me!
They are so awesome! They deserve to be #1
Best musers of all the time!
Love there personality and kindness there open minded and adventurous
2
Annie LeBlanc
She is a incredible gymnast. And she is only 12 and a level 9 gymnast!
She is a great muser
And always having fun with her friends,family, and younger sibling Hayley
Annie Leblanc is legit the best muser. I love all her musicallys. She is very talented and very funny.
I love her so much. I want to meet her in person. You sing so wonderful.
She does really smooth hand motions and is really creative.
3
BabyAriel
By far she is the best muser she is a fun a kind person and every musically she doesmakes me smile.
She is so sophisticated and cool...a great Muser definitely a chill person throughout
The best no matter what
She is by far the most humble and kind muser with a beautiful face
4
Kristen Hancher
She is the greatest muser in the history of musical.ly. She is beautiful and great at transitions and funny and every day I wish I could be her. She should definitely be number one
She is so pretty she is also very skilled I think she should be number one muser.
She's a very great musically muser she deserves to be appreciated. I love her.
She is my favorite muser of all time and inspires me so much. I want to be just like her! Follow me @laysimone32
5
Jacob Sartorius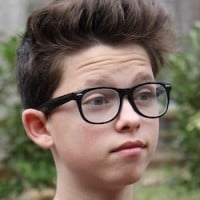 Rolf Jacob Sartorius (known by his middle name), born October 2, 2002, is an American singer and internet personality, who rose to fame via social media from posting lip-syncing videos on musical.ly and his Vines (on Vine). In 2016, he released his debut single "Sweatshirt", which reached the Hot 100 ...read more.
Cringe, I hate sweatshirt, B.I.N.G.O, etc, the only song I like form him is all my friends that song is ok but all his other song are: bad, cringey, and his voise is mostly autotune
Ahh best muser ever
6
Jenna Ortega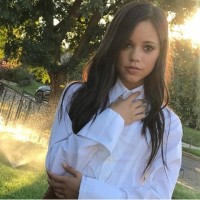 Jenna Marie Ortega is an American actress. She is known for her roles in Jane the Virgin on The CW and Stuck in the Middle on Disney Channel.
I just love Jenna
7
Mackenzie Ziegler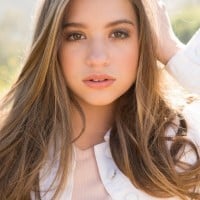 Mackenzie Ziegler is an American dancer, singer, actress and model. She is the younger sister of dancer and actress Maddie Ziegler and is best known for appearing for six years on Lifetime's reality dance show Dance Moms.
I love her. She is so sassy and enthusiastic. I love her personality. She should win best muser.
She is caring and her personality is great. further more she is a very good muser improving in less than a year
I love her musically she's cool and gorgeus. I love her voice and her dancing and for me she's the best muser ever
She is just too talented and she is my inspiration.
8
Camerondallas
He is cool and makes really funny and original videos!
9 Kyle Exum
10
Lauren Godwin
Why isn't she in the top ten?!
The Contenders
11
Music.Ly
This is the account of the creators that post featured videos
12
Loren Beech
She is so love and support of her followers.
She is the best person... How is she #13
She should be like #1
A real life Barbie!
13
Savannah Soutas
Savannah is a great person and she has a great personalty. Also,her and Everleigh are so cute together.
Savannah And Everleigh are so cute! Her and everleigh do cute dances.
14
Its JoJo Siwa
JoJo is by far the best all round muser. Her wealth of knowledge of song past and present for a 14yr old is fantastic, but what stands her out from the rest is she brings the songs to life.
I say JoJo Siwa because she does a lot of movement on her videos.
She is so awesome!
Jojo si the best muser
15 Rebecca Zamolo
16
Lizzza
"Definitely the best. Funny and talented! "
Hey guys, its your girl liza. Coming at you
Very Funny and talented. By far the best!
Her facial expressions are on point!
17 Mariashabalin
18 Theylovearii
19 Danielle Cohn
20
Flighthouse
Best music eva
21 Aaron Doh
22 Casey Simpson
23 Lauren Orlando
24 Tyler Brown
25 Lucas and Marcus
PSearch List