Top Ten Ways to Make Money Online
Looking for a way to earn a little extra money on the side or even create a revenue stream strong enough to allow you to escape from the rat race entirely? There are a number of ways you can make money using the internet.

The Top Ten

1 Affiliate Marketing

As an affiliate marketer, you promote the products or services of another company. Then, when someone purchases the product or sign up for service (or completes some other action depending on the type of affiliate arrangement), you receive a commission. This is the same concept as the "refer a friend" programs you see many companies offering except you don't have to be a customer of that company, you get paid in cash instead of discounts, and there is no limit to the number of people you can refer.

Getting started in affiliate marketing is relatively easy because unlike selling your own products online, with affiliate marketing you don't have to worry about things like manufacturing, shipping, billing, and customer service. You initial investment is typically just the price of a domain name (around $10 per year), the cost for hosting your site (as little as $5 a month), and the value of your time. Plus, if you already have a website or blog, you may not need to buy anything at ...more

2 Online Advertising

If you have a website that is attracting visitors, odds are there is someone out there who wants to put their ads on it and is willing to pay for the opportunity.

You can work directly with advertisers to arrange for payment and placement of advertisements, but most sites end up using the services of an ad network. Networks work with the advertisers as well as determine the ads that are best suited for your site. All you have to do is place a little code on your site and they handle the rest.

There are many advertising networks out there with a wide variety of features and criteria for acceptance, but many new webmasters opt for the Google AdSense network because of it's ease and money making ability.

3 Content Writing

If you are able to put words together effectively and either have good knowledge of a specific subject or the ability to learn it, you can make money by writing articles for others to use on their websites.

There are dozens of sites that are willing to pay for well-written, original content. Sites will typically pay either a flat fee per article or pay by the word, with the amounts varying based on the site and the type of content produced.

4 Providing Stock Images

When web designers are designing a website, landing page, email, etc., it is often times too expensive or time consuming to create custom images or schedule a photoshoot. Instead, they will use services like iStock or Shutterstock to find artwork they can pay to use in their own designs.

Photographers and artists can make money by submitting their artwork to sites such as these for the purpose of being used by others. The artist then receives a portion of the revenue earned through the sale of their work.

5 Language Translation

The ability to write fluently in more than one language is a valuable skill and is one that we have yet to duplicate with computers. As such, there is a demand for people who are able to convert documents from one language to another.

Services such as Babylon will pay qualified translators based on the amount of translation work they perform as well as the type of translation (general, technical, legal, etc). Additionally, translators can find companies looking to hire a translator for a specific job on sites such as eLance.

6 Graphic Design

If you have a talent for creating logos, branding, or complete website design, you can make money putting these skills to use on a job by job basis.

Aside from traditional freelance design work, there re sites like 99designs where web site owners post jobs they need completed with their requirements and designers can get paid for producing the design the owner is looking for.

Additionally, there are many template marketplaces where designers can post their website designs for others to purchase.

7 Web Development

As is the case with writers and artists, web developers have the opportunity to offer their services a la carte to companies who need a specific job completed and either do not have the technical experience on hand or would prefer to outsource the work.

8 Online Surveys

Places like Swagbucks, Prolific, Prizerebel, and Inboxdollars are examples of online survey sites that you can make some money. The only thing with Prolific though, is that you have to have a verified paypal account in order to cash out. Also, with the other three websites, you sometimes don't get a lot of points on the surveys, and some of them cheat you out at times. They also have offers, but those cost money.

It's unlikely you'll make any serious cash and often times you'll get paid in gift certificates, but you can actually make a little extra spending just by completing surveys on sites such as Swagbucks. Just make sure to only submit your information to trustworthy sites and avoid any survey sites that try to charge you money before they will let you join.

9 Investing

This is risky, so.

10 Usability Testing

A website's usability is of paramount importance to a website owner. If people can't find what they want on the site or have a hard time using it's features, the site is less likely to be successful. That's why companies want you to test out their sites for them, and they're wiling to pay you to do it.

Sites such as UserTesting.com will hire testers to visit a website or app, complete a set of predefined tasks while speaking their thoughts out load, and then pay testers for their time. UserTesting.com, for example, pays $10 per test.

The Contenders

11 Microtasking

Much like envelope stuffing in the offline world, there are tasks in the online world that, while very simple, are better suited for humans than machines. When a company has a lot of small things they need done such as counting the number of people in an image or typing a word from an audio clip, they can outsource this work using sites such as Amazon Mechanical Turk or Clickworker. The payout is typically only a few cents per job completed, but a few cents can add up if you are able to complete hundreds of tasks fairly quickly.

12 YouTube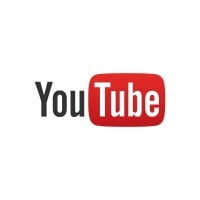 YouTube is a global video-sharing website headquartered in San Bruno, California, United States. The service was created by three former PayPal employees on February 14th, 2005. In November 2006, it was bought by Google for US$1.65 billion. YouTube is ranked among one of the most visited websites, placing in 2nd place - only topped by Google Search. As of 2022, the current CEO of YouTube is Susan Wojcicki.

The very first video on the website was "Me at the zoo", uploaded on April 23rd, 2005, uploaded by Jawed Karim. ...read more.
This may seem compelling at first, but if fate doesn't choose you to be the next MrBeast or PewDiePie, then sorry you're doomed. You can also just clone another YouTuber, but basically everyone will make fun of you.
Just hope you become a famous YouTuber because if you're not, you're getting little to none.
13 Gambling
14 Video Editing
BAdd New Item