Top 10 Kids and Moms On Dance Moms
chloelukasiakfan109
The Top Ten
1
Chloe Lukasiak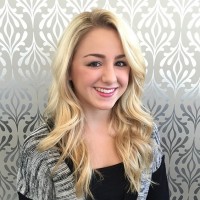 Chloe Elizabeth Lukasiak is an American dancer, television personality, actress and model. She is best known for being an original cast member of Lifetime's reality television series Dance Moms during Season 1 through Season 4.
@Sandez, you don't understand. Chloe is not lazy, she didn't have everything handed to her like Maddie did. I LOVE MADDIE AND CHLOE, but I think Chloe has better technique
Chloe was blessed by God to be a natural dancer. Her passion and love of dance shines every time the music starts and she's on the stage. She's elegant and beautiful - she's #1
The underdog prevails! I love Chloe, she is grateful for every opportunity she gets, and is never whiny. I also like maddie, but unlike chloe, maddie cries every time she doesn't get a solo. At least chloe knows how it feels to win and lose. - dragonfly99
I love the fact that Chloe is really humble. Unlike, Maddie. When Chloe is on stage she danced all of her heart out and she is very generous. Maddie sort of put a 'plastic smile' when she's on stage. No hate, but both Maddie and Chloe are a great dancer!
11 Comments
2
Maddie Ziegler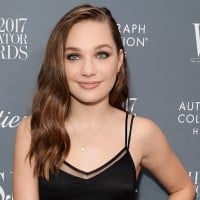 I think that Maddie is the best at the ALDC! All the girls are amazing but I think Maddie is the best all around dancer. Her faces are amazing! She is phenomenal in every group dance. Not to mention in all those sia music videos she did she was fantastic she looked like a true professional dancer. She is confident on stage and it really shows! She almost always wins at competitions. She completely deserves to win she works so hard in rehearsals. I think Maddie definitely had a bright future ahead of her along with all the other girls too!
She's the best dancer
She should definitely not be last she is actually a lot better than chloe! My twin is a dancer and she says chloe and maddie get equal choreography and guess who wins MADDIE! Fyi this is just my opinion love them both though! I just think maddie is better and has her eye more set on dance than chloe! Chloe wants to be an actress a dancer a rockette maddie just wants to be a dancer!
Maddie is so nice and she is by far my favorite. Chloe is bad she left dance moms and is versing them so maddie is better
17 Comments
3
Mackenzie Ziegler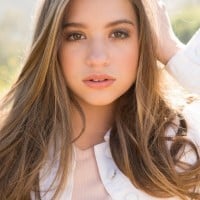 Mackenzie Ziegler is an American dancer, singer, actress and model. She is the younger sister of dancer and actress Maddie Ziegler and is best known for appearing for six years on Lifetime's reality dance show Dance Moms.
Mackenzie is a great dancer and although she is the youngest, she is up to the standard of any of the other girls. She often gets compared to Maddie, but she has her own style and I love her for that! Mackenzie also is an amazing singer with her own songs (girl party, shine etc. ) she is an all-round amazing performer. Whenever Mackenzie gets a solo, she usually comes in first place, and always stands out in the group routines. There is no doubt that Mackenzie should be the number 1 dancer in the Abby Lee Dance company junior elite competition team!
She's adorable, nice, sweet, and kind, and a great dancer! She has a wonderful personality! Maddie is easily the best dancer. And Mackenzie's mom is just so nice and doesn't wanna butt into things. Chloe's mom is just rude bossy and who couldn't forget that fight she had were it involved punching and throwing food hmm? Yeah. BEST MOM EVER. But Mackenzie is so sweet and her mom is so nice but a little short tempered but its alright! - LpsDisneyTmntFreak
Mackenzie is such an amazing little dancer. Especially as she is getting older she defiantly is taking dance more seriously and giving it her all. I always love to see her perform in every dance. I can't wait for her next solo. She does amazing. I honestly think Mackenzie is just as good as Maddie despite what Abby saids. She is such a beautiful and talented dancer. she is great in acro but also in every style! Not to mention she is the youngest dancer in the team and keeps up with them in every group dance. I can really start to see her facial expressions on stage when she dances now. I love how she is so confident and cool on stage. Mackenzie is going to be such a fantastic dancer and singer! I can't wait to see her next solo she is improving so much. I ABSOULTELY LOVE KENZIE! :) Go MackZ!
Mackenzie is by far the most adorable girl on the team and the most talented.she is so good at every kind of dance.Love Mackenzie. I THINK MACKENZIE SHOULD NUMBER ONE!
6 Comments
4
Paige Hyland
If any dancer in the ALDC was up to be being my friend I would choose Paige.
I think Abby doesn't give paige any opportunity's and if she did paige would be a much better dancer. GO PAIGE!
Thanks Paige I think Paige crystal a lot when she forgets her solo when she gets up to the stage
Always happy for her friend s and beautiful - chloelukasiakfan109
2 Comments
5
Brooke Hyland
Great role model, Abby says she isn't but she is - chloelukasiakfan109
Brooke was extremely flexible and great at dance. She deserved lots more recognition from Abby. I also really liked her songs. She didn't need that much auto tune as she was naturally gifted - Glitterellie
Brooke should be ahead of Mackenzie. She is incredible. She's super flexible and is definelty the most talented because she's the oldest and yet the most flexible. I know, she doesn't put the effort she caresless but is still good. Imagine if she actually tried? She would be abbys favorite. 💞
6
Nia Frazier
Always nice to her friends, and tries her best - chloelukasiakfan109
7
Christi Hyland
She is Savage!
Christi is the only one who ever stuck up for Mackenzie. She comforted Kenzie while her own mother ignored her. Christi looked out for everyone- the reason why she even had that fight (that resulted in Her leaving dance moms) with Abby was because she was defending Kendall and Jill. She may be crazy some times, but she's a damn good mother.
When Chloe is feeling down, Christi would cheer her up and stick up for Chloe! - chloelukasiakfan109
Chloe and Christi is beautiful she always looks up for Chloe
10 Comments
8
Holly Frazier
She is the most mature out of all the moms and will stand up for herself and nia only when she is supposed to
She is educated and although she knows how to control her anger, she will speak her mind
Most mature dance mom, and thinks her daughter needs to be eduacted in dance and school - chloelukasiakfan109
Yaaas holly. SHe should be first
9
Kendall Vertes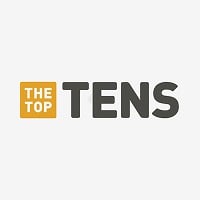 Kendall is such an amazing dancer. She has the most potential to be on Broadway because she is a wonderful dancer, has such a good voice and sings really well, and can act well too. Maddie and Mackenzie can only dance. 1) Mackenzie basically talks when she's sings, she uses the same tune, too. Maddie can not sing or act at all, neither can Mackenzie. - Madison543
She is my favorite and if people think everyone is better think again beautiful and wonderful and people should be grateful she is on dance moms
She is so pretty and great at jazz, and should beat Maddie! The first person I look at in the group dance is Kendall! - chloelukasiakfan109
Kendall is the best I think she is the best singer I also love mackenzie brynn and Sophia so much so it's hard to pick the best
3 Comments
10
Gino Cosculluela
Gino is a great dancer! I love the dance he did with Maddie ( This Girl's Gotta Be Kissed )!
Because he is so super cute
love him
The Contenders
11
Abby Lee Miller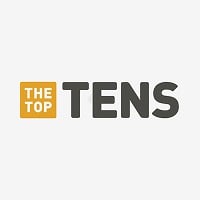 Abigale "Abby" Lee Miller is an American dance coach, and the director and owner of Reign Dance Productions.
I'm not really a fan of her Abby seems pretty mean whenever the she's angry with the Moms she just takes it out on the Girls she constantly Critizizes the Girls Abby favors Maddie over everyone I know that it's not Maddie's fault but still when Maddie forgot her solo Abby cried however when the other girls forgot their solos she didn't cry I don't think she understands how Embarassing it can be for the girls when they forget their solos one time when Chloe does a whole solo right just does a different exit she flips out as if Chloe had did something wrong she pulls a group dance because of the Moms and she tries to excuse her actions by saying because your Mothers were rude to me she once promised Kendall a special role but she goes back on her word and she says that Kendall should have asked for it why so she can humilate her and say no what's the deal she calls Chloe a sneak and a snake come on Chloe is a wonderful dancer and a very nice girl she walked out in tears because of what ...more
She is quite arguably, the mother of all the children at ALDC. She even schools the parents on how to discipline their children so that they become winners.
SHE the BEST
12
Kalani Hilliker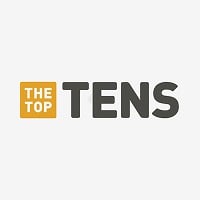 I love her she kinda looks like me actually she is one sweet nice flexible outstanding amazing popular stunning talented dancer
She is so amazing. I don't understand why Maddie got more opportunities than Kalani because Kalani is way better than Maddie. Don't understand why Maddie is higher. Kalani is stunning and her dancing is absolutely beautiful
Kalani is such an inspirational dancer, I love to see her dance
Better than Maddie! - marshmallow123
1 Comment
13
Melissa Ziegler
She wont understand how the other kids feel and wont ever say Mackenzie - chloelukasiakfan109
All she ever says is 'for maddie' and I add and mackenzie
14
JoJo Siwa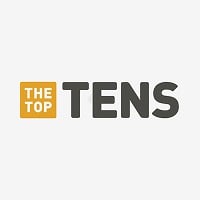 Barf... I've seen 6 year olds act more mature. She disgusts me.
Jojo and her mother are the rudest people on that show. I don't like Jojo, and I don't like her mother.
One word: AMAZING
JoJo is an amazing dancer Abby doesn't give her opportunity and she acts like she is invisible
4 Comments
15
Christi Lukasiak
I love Christi so much! I'm so sad she left the show, I won't be the same without her and Chloe. BUT I'm proud of them for leaving Chloe will be praised and Christi won't have to deal with Abby anymore. GO CHRISTI AND KELLY
The best.
16
Kelly Hyland
The way she slapped Abby in the face made a lot of parents proud! Besides, you know she had plenty of practice smacking someone in her marriage because she LED WITH HER PALM. History was made that night.
17
Asia Monet Ray
She has sass to spare!
18
Jill Vertes
By the way she preyed on that male stripper during the mothers night out.
19
Payton Ackerman
She was one of the rudest people on the show, every girl who's come on the show has been so kind and nice to each other but payton was always just completely rude - pjo
She was barely even given a chance to shine just because she stood 3 feet above all the rest of the dancers.
20 Brandon Pent
21
Leslie Ackerman
the worst - pjo
22 Elliana Walmsley
23 Lilliana Ketchman
24 Jade Cloud
25
Nia Sioux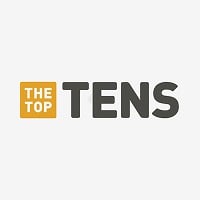 26 Melissa Gisoni
27
Sophia Lucia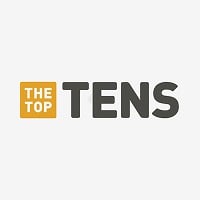 28
Brynn Rumfallo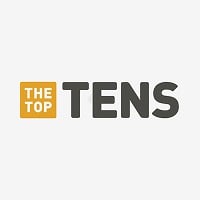 BAdd New Item
Related Lists

Best Dance Moms Kids that Stayed for More Than 1 Season

Best Dance Moms Dancers

Top Ten Prettiest Dance Moms Dancers

Top 10 Lyrical Dancers On Dance Moms
List Stats
200 votes
28 listings
6 years, 121 days old

Top Remixes
1. Maddie Ziegler
2. Gino Cosculluela
3. Mackenzie Ziegler
maddiez10
1. Chloe Lukasiak
2. Paige Hyland
3. Brooke Hyland
chloelukasiakfan109
1. Chloe Lukasiak
2. Nia Frazier
3. Paige Hyland
skippie1223
Error Reporting
See a factual error in these listings? Report it
here
.