Top Ten Korean Singers and Bands
The Top Ten
1
Kim Hyun Joong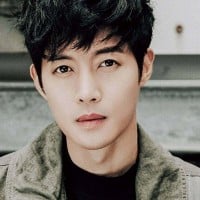 Kim Hyun-Joong is a South Korean entertainer, actor, singer, dancer, and the leader and main rapper of boyband SS501.
Kim Hyun Joong has a voice that takes you away. He is a talented, singer and musician. The best I've heard. He continually grows as an artist. The gemini band can't be left out. They are a great band and together with Kim Hyun Joong they bring us masterpieces. Love the music and am enjoying watching as KHJ grows and evolves. He is a great visionary. I feel blessed to watch him become the major talent that he is
KHJ is different from anyone else out there. He's able to pull off many different kinds of music and is often involved in composing himself. You can tell he enjoys himself when performing and his passion comes out best when singing rock.
He is very handsome his voice is very cool so that I always hear his song, watch hiss movie and another...I love him...I super fans with him! thanks
His voice is just one of the best for ballads. He shows so much emotion.
2
T.O.P
Choinim or TOP is really an amazing singer as well as amazing rapper. He is good actor as well so TOP is the best of all. I really love to listen to his songs and watch his movies. I am really a biggest fan of TOP and I'll never stop loving TOP. TOP are the greatest of greatest singer.
Really love you
He is an amazing rapper. He is the best. I love him
3
G-Dragon
Has the cutes high voice when singing; has the most amazing rap voice, unlike any other
He is a nice guy and he have a nice voice.
I think he is cute but a playboy😢
4
Super Junior

Super Junior is a South Korean boy band. Formed in 2005 by producer Lee Soo-man of S.M. Entertainment, the group comprised a total of thirteen members at its peak.
I'm an ELF from India. I don't know if SuJu sees this website and read our comments. But I want to say even though young bands are coming front Super junior never fails to hit the rock. They are still number 1 with the same love from fans. Globally popular, very handsome and very much talented. Lee teuk is one of the reasons why SuJu is being loved. No wonder they are role models.
Super Junior is great as a boys band group, as individuals and the best entertainer group.they are full package.
Spectacular kpop group. There's a lot but they always make it work. Magic, the song, don't even get me started from the beautiful vocals to the amazing rappers! I love their song mamacita. It makes me wanna dance all the time. Donghae, Siwon,️ ELFS️
I love their song "mamacita" n many more
5
Big Bang

Big Bang is a South Korean boy band formed by YG Entertainment. The group consists of 4 members: G-Dragon, T.O.P, Taeyang, and Daesung.
Big Bang should be in the Top 1 if it is talking about best boy band in the Kpop world. Big bang is very different and unique in their style of music, all of their songs are all best selling and big hits, they won many awards even outside of Korea. They are for me the top 1 in the Kpop world in influencing the youth which is the new product of Korea's boy groups that are gaining more attention naming BTS (don't believe me? Search), Got7, and many more groups that they made them admire them
They have created the influence of Korean music foundation and are very successful
Big bang songs are so touch to me... I like their songs very much... ❤it
Big bang is the besttt :D
6
Daesung
He's very talented and funny
7 Suengri
8
T-Max
I love your song too! Actually paradise song...
9
BTS

BTS, also known as the Bangtan Boys, is a seven-member South Korean boy band formed in Seoul in 2013.
They are the first kpop group to ever be on the Grammys. They have performed on talent shows. And they are also the most well known kpop group internationally
Because They Have RM (Red Monster), V, Jimin, Jin, Jong Hook, Suga, And J-Hope. And I'm From Korea and that's my all favorite singer in Korea. And They Are very good at singing. LOL!
Why isn't BTS first. BTS are legendary and have lots of talent
I love BTS they are so kind hearted.I voted them because I want them to see in the top
10
Exo

Exo is a South Korean-Chinese boy group based in Seoul. Formed by S.M. Entertainment in 2011, the group debuted in 2012 with twelve members separated into two subgroups, EXO-K and EXO-M, performing music in Korean and Mandarin, respectively.
They are so amazing and awesome! I love all of them! Espically D.O.. He's the cutest among the cutest.. But their group also cute and talented..
Their song was absolutely FANTASTIC and POPULAR!
They are amazing, they deserve to be on the Top 10. I love there music.
Exo deserves to be at the top 10. ! Myghad I love them so much!
EXO is the best Band in the world than Bangtan Boys
The Contenders
11
IU
IU has a unique style in singing. I love her.
IU is so talented and smart...
IU IU IU IU IU IU IU HWAITING! ! ! 1
Iu you are the best you should be number 1 iu fighting. she is the most popular vocalist. She is the queen allkpop.
12
CNBLUE
Cnblue should be the first! Their drama is nice, their song is n8ce and they are so handsome! My favprite is yong hwa as I like his drama (favourite:he's beautiful) and songs (favorite:I'm sorry) cnblue is my first band that I like<3 I know of cnblue because I watch tue show he's beautiful and I went to wikepidia and I saw that shin woo (yong hwa) is from cnblue and went to search more and I like everything about it!
My god. CN Blue should be the first! If you ever listen to them, go to their concert then you will fall in love with them right away. These guy are so real, so warm and talented. Love Yong~ oppa!
CNBLUE should be the number one. Love them all yonghwa, jonghyun, minhyuk and jungshin. Yonghwa is the best.
Jung Yong Hwa as a lead singer :D
13
Sohyang
One of the best voices ever. She is up their with Whitney Houston.
No one can even touch her what is she doing down here at 14?!?
Favourite & powerful singer
So Hyang is a definition of true talent
14 Taeyang
15
SHINee

Shinee is a South Korean boy band formed by SM Entertainment in 2008. The group is composed of four members: Onew, Key, Minho, and Taemin. Originally a five-piece group, vocalist Jonghyun died in December 2017.
Shinee is an awesome group it shines my life
Shinee is one of the best idol groups ever.
R.I.P Jonghyun, You did well.
16
Ailee

Amy Lee (born May 30, 1989), better known by her stage name Ailee, is an American singer based in South Korea. She is signed to YMC Entertainment in South Korea and Warner Music in Japan. ...read more.
She has good vocal, and she has good high pitch voice and she can sing every song beautifully & oviously she is very pretty I really admire her.
She is magical! Her voice will have you feeling so many emotions. Truly an amazing vocalist. I love her!
Ailee should be first. With an amazing voice and prefect looks. I love her!
Should be number 1!
17
Psy

Park Jae-sang, better known by his stage name Psy, stylized PSY, is a South Korean singer, songwriter, record producer and rapper.
HE IS AMAZING!
Recently, because of psy north America has been listening to k-pop more.
Psy has great songs like right now, gentleman, gangnam style, many many more.
I like the hit gang nam style by PSY
Him to make gangnam style
Listen to PSY - DADDY and you will realize how cool PSY is
18 Infinite
19
2NE1

2NE1 was a South Korean girl group consisting of Bom, Dara, CL, and formerly Minzy. The group was formed by YG Entertainment in 2009.
20
Got7

Got7 is a South Korean boy band formed by JYP Entertainment. The group is composed of seven members: JB, Mark, Jackson, Jinyoung, Youngjae, BamBam, and Yugyeom.
Got7 is my most favourite band ever. They are so talented, cute and ugh... I can't find he words to describe them. They are... Perfect!
You guys are awesome. Keep it up..
.
funny as hell
21
BtoB

22
JYJ
JYJ you are the best!
23
Leo Vixx
Yaws he's the best
24
NCT
neo culture techology, lmao
25
Jang Geun Suk

Jang Keun-suk is a South Korean actor and singer, He is best known for starring in the television dramas Beethoven Virus, You're Beautiful, Mary Stayed Out All Night, Love Rain, Pretty Man and Jackpot.
He is the most passionate singer I've ever heard. He is a gem of an actor with a beautiful, angelic face and amazing dancing abilty... The one actor who can bring tears in anyone's eyes... Totally daebak!
PSearch List