Top 10 Facts You Probably Did Not Know About David Bowie
Here are some cool, crazy, wild and interesting facts you probably did not know about late English singer-songwriter and actor David Bowie, also Ziggy Stardust.

The Top Ten

1 He changed his name to avoid confusion with Davy Jones of The Monkees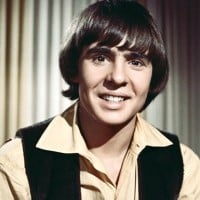 David Bowie's birth name was David Robert Jones. When he was starting his music career, he found a familiar person named Davy Jones, who was heavily associated with The Monkees who were a huge success in America and Europe. So, David Jones changed his name to David Bowie. A 14-year old even sent him a letter (what would be Bowie's first fan mail) about his name.
2
He consumed nothing but red peppers, milk and drugs in 1976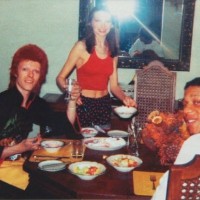 As said about his insanity thanks to Ziggy Stardust, he struggled with mental stability. 1976 was his worst year on drugs, and lived on a diet only with red peppers, milk and drugs. He barely slept, as he worked throughout the night. It was also unbelievable that Bowie started behaving unusually, keeping urine in his refrigerator so that "no other wizard could use it to enchant him". He also suffered from paranoid delusions.
His life was horrible, I have no idea how he lived this long with all these mental health issues.
3
John Lennon once made Bowie eat an egg cooked in urine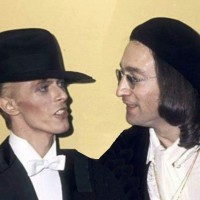 In 2002, Bowie revealed the crazy things he and Lennon did while on holiday in Hong Kong in the 1970s. They said they were trying to find a place to eat monkeys' brains. When Lennon came back to Bowie, he said he drank snake's blood, and then came telling Bowie, "open your mouth" to a "thousand-day-old egg cooked in horse piss". Bowie claimed it was the worst thing he ever eaten.
I suspect he may have just been guessing what it was. Still a pretty cruel prank.
4
He and Elton John knew each other as teens
Before their fame, they became fast friends and got together to talk about music. But shortly after Bowie's death, John said that he hadn't talked much with Bowie in about 40 years, and said that "they were really good friends, hanging out with Marc Bolan, going to gay clubs, and was called "rock 'n' roll's token queen"". But they each other weren't their cup of tea.
5
He was a pioneer of early music streaming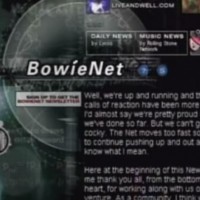 In 1996, Bowie became the first major artist to release a single via internet download with "Telling Lies", which took about 11 minutes to download. Two years later, he announced that he would launch his own internet service provider, BowieNet.
6
He had a phobia of tea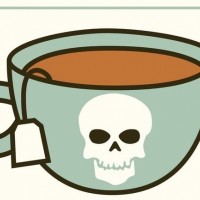 Bowie had a horrible experience with tea during his childhood. His parents took him on a boat trip up the Thames, where he drank tea that has been stewing for seven years. Bowie grew up to never touch the stuff again.
7
His "Ziggy Stardust" ego turned him insane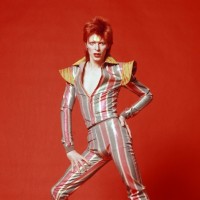 Bowie claimed that his well-known iconic alter ego haunted him, when he stopped performing as Ziggy in 1973. He had difficulty with mental stability back in the 1970s due to his rampant drug use.
8
He was injured on-stage by a lollipop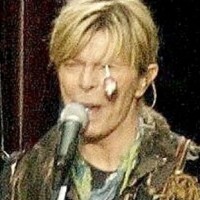 While Bowie was performing in Oslo, Norway in 2004, a fan threw a lollipop onto the stage, as the stick hit Bowie's eye. An aide rushed onstage to ensure if he was seriously injured. Thankfully, Bowie was fine and continued performing shortly after.
9
"Space Oddity" was perfectly timed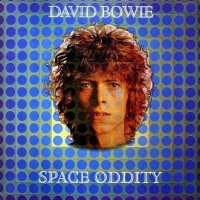 One of Bowie's then-new songs, "Space Oddity" was played by the BBC over its coverage of Apollo 11's lunar landing. It ended up becoming his first hit, and led on to him becoming one of the greatest musical icons of all time.
10
There's a spider named after him
Was it a spider from mars?
The Contenders
11
A lock of his hair sold for $18,750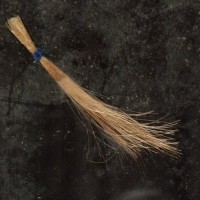 A few months after Bowie died, a lock of his hair cut in 1983 by a wig mistress at Madame Tussauds went up for auction and sold for $18,750.
BAdd New Item