Top Ten Best Male Rock Vocalists
walter34
The Contenders: Page 5
81
Scott Weiland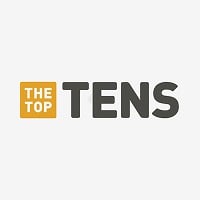 Scott Weiland is an American singer, musician, and composer for the American grunge band Stone Temple Pilots.
Best rock vocalist of the 90's and 2000's. Every catchy song and melody that you sang to in those days was sung by this guy. Top notch writer and could sing ANYTHING. Top 5 material for sure.
Robert Plant (Led Zeppelin) is the greatest, but Scott Weiland (Stone Temple Pilots) gets my vote here.
Scott Wetland is top 5 that dude can sing his ass off
This list has no credibility with him at 83.
V 5 Comments
82
David Lee Roth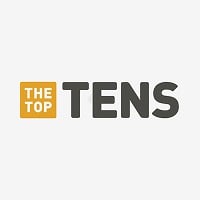 David Lee Roth is an American rock vocalist, songwriter, actor, author, and former radio personality.
perfect.
83
Prince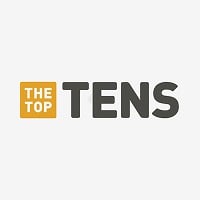 Prince Rogers Nelson (June 7, 1958 - April 21st, 2016) was an American musician, best known for being one of the most popular and influential artists from the 80s, with songs such as "Purple Rain", "Little Red Corvette", "1999", and "When Doves Cry" .
Should be top ten
84
Alex Gaskarth
Alex Gaskarth's voice is so amazing.
V 1 Comment
85
Sammy Hagar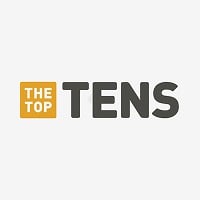 Samuel Roy "Sammy" Hagar, also known as The Red Rocker, is an American rock vocalist, guitarist, songwriter, musician and entrepreneur.
I would have had Sammy Hagar up around number 1 or 2
Sammy can kill the highs and has always even now with Chickenfoot a hell of an entertainer.
His voice makes me wanna throw my car in D and punch it!
86
Michael Kiske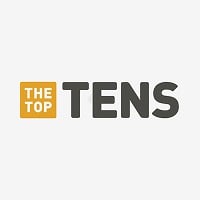 Michael Kiske is a singer best known as the former lead vocalist for the German power metal band Helloween.
Great singer... Better than most here...
One of the greatest vocalists -
Most amazing range ever...Freddy who?
87
Mike Smith (The Dave Clark Five)
The Dave Clark Five? Nice!
88
Jeremy Dunn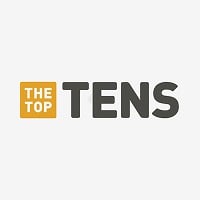 89
Patrick Stump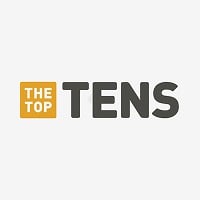 Patrick Martin Stumph, known professionally as Patrick Vaughn Stump, is an American singer, songwriter, musician, record producer, actor and music critic, best known as the lead vocalist, guitarist, pianist and composer of Fall Out Boy, an American rock band from Wilmette, Illinois.
Very few vocalists can match his stylistic diversity, easily shifting from aggressive, clipped barks, to belts, to falsetto jumps, to bluesy melodies, to soulful vibrato. His saxophone-like tone and robust falsetto are love-or-hate qualities for listeners, but at 30 (13 years into his career), there's no question he's unique and incredibly talented.

He finally sought formal training in the last few years to improve his warm-up and reduce strain with better technique. As a result, he consistently sounds better live than he does on any prior recording.
I'm not sure if I'm crazy or what, but Patrick's dynamics are not compared... This boy loves singing, his voice takes me to another place.
Patrick is literally a king. More like a god. He's amazing, way underrated on this list, his vocals are just gorgeous and he is too.
How is he NOT in the top 50? I mean, his depth, his range, his lungs!
V 2 Comments
90
Corey Taylor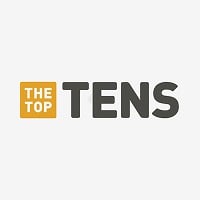 Corey Todd Taylor was born in December 8, 1973. He is an American musician, author, and actor best known as the lead singer and lyricist of the Nu-metal band Slipknot and hard rock/alternative metal band Stone Sour.
He is a great vocalist with lots of vocal range, he can sing extremely aggressive in slipknot notable song (disasterpiece) or a beautiful musical ballad like in stonesour notable song : hesitate
Corey sings our hates He can sing soft or hard He has got different voice
Corey Taylor has second highest vocal range of any singer in popular music. He can reach 5 octaves and 5 and half notes. He can sing in flawless styles. He sings with proper grit and rasp. He screams very brutally and the brutal the better.
Corey is the voice that makes you tear your house down. Corey is also the voice that inspires the belief it may be worth building again.

He is our voice of loss, despair, anger, and most of all...hope. Because in a life that minimizes what we all are, every hour, every day...
We cling to hope. Thank you Corey Taylor
V 10 Comments
91
hyde, L'Arc~en~Ciel
He has a very nice voice, and it has a very good vocal range. Also, he can use his talent and cover a wide range of genres, as seen in large contrasts between songs "x" which has a very seductive type of vocals, to many songs like "love addict" by vamps where his vocals go very rough yet still sound nice.
His voice is a gift that is created by god and also his appearance that is extremely remarkable! He can sing in various tone... Sometimes sweet like an angel's voice;in contrast, he can persuade by his manly tone. Furthermore, when he sings as vocalist of Vamps, he changes his voice completely... More aggressive and incentive. Hyde is unique in the way that he is!
Hyde composed the music for the song "Glamorous Sky. " The song was used in the movie Nana, another film based on a manga by Ai Yazawa. The song was sung by fellow Japanese artist Mika Nakashima and the lyrics were written by Ai Yazawa. In August, hyde and his solo band performed the song on Music Station with Mika Nakashima, hyde being on guitar.
when he's growling...
It's so cool! XD - ichiiwaike
V 1 Comment
92
Brendon Urie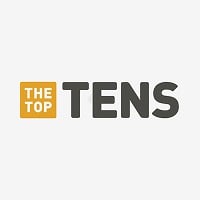 He's so amazing! I love that he's not afraid to joke around and be himself on stage, and it's original that way. He's also very theatrical, and puts emphasis on things, and he's just got the best voice I've ever heard! I also range from Led Zeppelin, My Chemical Romance, Blink-182, so I've heard many voices because I like dozens of bands, but this one stood out to me.
Heck, this guy pulled off a flawless Bohemian Rhapsody. His voice is ridiculous and he always does an amazing job, throwing in risky, difficult notes in his live performances and killing it every time. Aside from his incredible voice, Brendon Urie is a real character and it's hard not to love him!


That range though!
Honestly! Brendon Urie has the best pipes out of all these people! His range from high to low is simply outstanding!
Unbelievable Range
V 8 Comments
93
Geoff Tate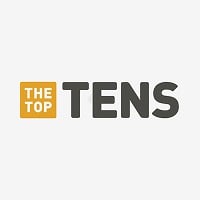 Geoff Tate is a German-born American singer and musician who rose to fame in the 1980s with the progressive metal band Queensrÿche.
Are you kidding me with this so-called list. Jared Leto # 2. First of all, I'll give you Freddie Mercury. He is an amazing singer. Top ten definitively maybe even #1. But this is ROCK. Top five for me would be, Dio, Geoff Tate, Freddie Mercury, Rob Halford & Bruce Dickinson.
One of the best...along Rob Halford and Ronnie James Dio. Number 1 in my humble opinion!
Listen to "Take Hold oh the Flame" and I think most will agree this guy belongs in the top 5 for sure!
Geoff easily in my top 5. Take hold of the flame still makes the hairs stand up no matter how many times I hear it
V 2 Comments
94
Matt Tuck
Ok well to go all fan girl:
He has the sexiest voice in the history of the world!

But for the logical musical side:
He has so many different "voices", what I mean is is he switches techniques and gives a different feel in his songs depending on what he is singing. He is interesting and well I can't really describe it to give his voice any justice. Just please listen to a few Bullet For My Valentine songs. Warning though: they do contain some growling. The album Fever contains less growling. (However his growling is super sexy just saying)
V 1 Comment
95
BIlly Corgan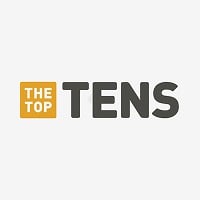 William Patrick "Billy" Corgan Jr. is an American musician, songwriter, producer, television writer, poet, and professional wrestling promoter best known as the lead singer, guitarist, and sole permanent member of The Smashing Pumpkins.
One of rock's all-time most emotionally charged vocalists. His passions possess the very nature of the music it drifts upon. Love it or hate it... It connects. Billy needs to be in at least top 50 consideration!
AWESOME! He has the BEST voice ever!
96
Jack White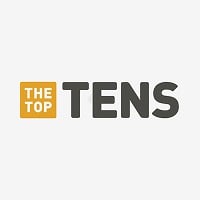 97 Mark Lindsay
98 Matty Mullins
99
Jimmy Barnes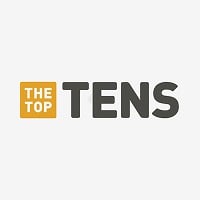 James Dixon Swan, better known as Jimmy Barnes, is a Scottish-born Australian rock singer-songwriter.
In his day he could bring down the walls of Jerusalem! It's a shame the rest of the world never got to see him in his prime! Aussie rock royalty!
V 1 Comment
100
Ruki
Ruki, from the GazettE is full talented vocalist. His death-voice make everybody who listen to his song got hypnotized. He can scream, growl, calm, even rap. He has unique and the one and only voice. And his super talent is to make such a damn great lyrics. His lyric is very meaningful, deep, romantic, simile, touch-hearted. And also he composed almost all the GazettE song. He is very super-talented and creative artist, not just great vocalist! I believe he will be the best vocalist in the whole world. Go Ruki the GazettE!
Ruki is the only singer that could make me cry though I dun understand what he's singing about. His vocal range is quite high but whenever he sing in smooth voice, everyone will be touched. His growl could make me goosebumps
Ruki can do anything! His voice is truly magnificent! He hypnotize everyone with that awesome death voice of his!
PSearch List
Recommended Lists
Related Lists

Top Ten Sexiest Male Rock Vocalists

Top Ten Male Hard Rock Vocalists

Greatest Heavy Metal/Hard Rock Vocalists

Top Ten Sexiest Male Vocalists

Greatest Male Rock Singers of All Time
List StatsUpdated 29 Jun 2017
16,000 votes
287 listings
9 years, 160 days old

Top Remixes (52)

1. Robert Plant
2. Axl Rose
3. Ian Gillian

IwanttobeaBlimp

1. Chester Bennington
2. Fred Durst
3. Jonathan Davis

05yusuf09

1. Steve Perry
2. Freddie Mercury
3. Robert Plant

mariatday
View All 52
Posts
Error Reporting
See a factual error in these listings? Report it
here
.