Jonathan Antoine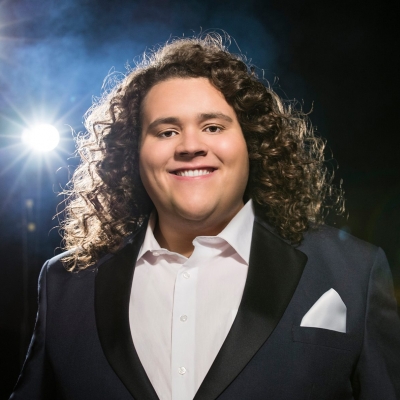 Uploaded by BjarneHemmingsen
Info
Jonathan Antoine is a classically trained English tenor. He rose to fame after appearing on the sixth series of Britain's Got Talent in 2012 as one half of the classical duo Jonathan and Charlotte.
Comments
Top
Popular
Newest
Having seen him life and a number of occasions and met him backstage I can vote with my head held high. He can light up any room with his personality. What sets him apart is his honestly, and is very humbled by the fame his amazing voice has thrust upon him.
This man exudes a caring, compassionate, fun loving, free spirited fire that is compressing as well as being a catalyst for so many who may have lost all hope. He brings you back to your Heart. Hearing him sing gives an uplift that is aweinspiring.
This is a young British Tenor whose destiny is up there with the Great Tenors of all time - Pavarotti once said 'Good tenors come once every 10 years - Great Tenors come once in a 100' and here he is The Classical Voice of the Century - Youngest tenor ever to have 2 solo albums in the Charts- don't take my word for it listen to his albums Tenore & Believe and go to his LIVE concerts - His Voice will blow you away and his Stage Presence enslave you forever!
With a truly wonderful infectious personality, this inspirational and incredibly special young man, also has a voice that will literally take your breath away! He is an absolute joy to watch and makes each person he talks to feel incredibly special. A total delight to listen too.
This young man is in a different league to the 4 others I see here - Jonathan is a Tenor and has the most magnificent voice. I really don't see how you can compare Jonathan to the other - He is a Maestro and will be the Tenor of this century.
Jonathan is the best! He has a great voice and a great personality. He seems to get along with everybody, Especially his family and fans. He is great with everybody. When you hear him speak you know he is a real sweetie with a kind face!
Jonathan has the most amazing personality. He is completely natural and totally genuine. He has a terrific sense of humour and is totally grounded. He is polite and professional not to mention a sensational talent.
Amazing stage presence incredibly talented and awesomely kind
Jonathan is unique. Such a powerful and beautiful voice. He has true humility and concern for others. His abilities cross over from arias to contemporary music. And at such young age! There will never be another Jonathan Antoine. Period.
Jonathan has the most beautiful voice but along with that he interacts with his fans daily. He is loved by many. - lakewoodgerinurse
I have not only been to many of Jonathan's concerts but also met him several times and I can tell you that he's has a wonderful personality. He's very kind and fun loving but completely grounded too. He appreciates everyone.
Jonathan has such a sweet personality. He is kind, has a great sense of humour and a gentle soul. He has time for everyone and even though he has found success in the Classical world he still likes all genres of music!
Jonathan not only has the gift of the millennium voice, he has the gift of an incredible sense of humor and massive boyish charm (no matter how old he gets). We love him to the moon and back.
Jonathan is the most amazing voice & personality of the 21st century, he is only 23 but destined to be the next Caruso, Pavarotti & Mario Lanza all rolled into one incredible talent..
Jonathan is one of the sweetest, kindest people I know. He treats his fans as friends and always loves meeting people after his concerts. He has a lovely personality.
Jonathan is sweet, intelligent, most charismatic young man who knows how to make people feel the magic of his music.
The sweetest person I have ever seen.
This young man Jonathan Antoine is a loving, kind, a supporter of charities and a fantastic tenor. Followed by many around the world.
Jonathan is a very modest, kind young man with the voice of an angel and a lovely personality. I don't know anyone who doesn't love him!
A Young Tenor who Pavarotti would consider that 'rare voice that happens once in a hundred years'
Jonathan is a multi talented singer /musician, a gift to the music world. So many words to describe Jonathan. Angelic amazing superstar talented humble kind generous.
Jonathan has an abundance of personality in fact his stage presence is mesmerising
Amazing vocalist with an amazing personality. Very warm and caring. An all around wonderful person.
Jonathan is the most charming young man he has a magnetic personality.
I don't see how you can compare Jonathan to any of the others here - Jonathan is a classical Tenor, indeed a Maestro - not a pop singer
Related Lists
Best Jonathan Antoine Songs
Best DJ Antoine Songs
Top 10 Films Directed by Antoine Fuqua

Top 10 People Named Jonathan