Top 10 Metal Bands with a Debut Album in the 21st Century
The Top Ten
Ne Obliviscaris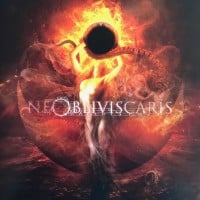 Ne Obliviscaris (Latin for "forget not") are an extreme progressive metal band from Melbourne, Australia, formed in 2003.
Debut album - Portal of I, 2012. A unique album and a masterpiece.
A very consistent band - their next 2 albums were great, too.
Lists:
Best Songs from Ne Obliviscaris' Debut Album Portal of I
Best Songs on Ne Obliviscaris' Citadel
Best Songs on Ne Obliviscaris' Urn - Metal_Treasure
Obscura

Obscura is a technical/progressive death metal band from Germany, founded in 2002. The band became prominent when members of Necrophagist and Pestilence joined Steffen Kummerer to release the critically acclaimed second full-length album, Cosmogenesis. The band was named after the Gorguts album Obscura. ...read more.
A very consistent band - 4 excellent albums as of 2018.
Lists:
Top 10 Songs on Obscura's Omnivium
Top 10 Songs on Obscura's Cosmogenesis
Best Songs On Obscura's Akróasis - Metal_Treasure
Wintersun

Wintersun is a metal band from Helsinki, Finland and was originally created by guitarist, keyboardist, bassist, songwriter and vocalist Jari Mäenpää as a side project to folk metal band Ensiferum for whom he was lead singer and guitarist.
Self-titled debut album, 2004. A masterpiece. - Metal_Treasure
Beyond Creation

Beyond Creation is a Canadian technical death metal band from Montreal, Quebec. They are currently signed to Season of Mist records.
Debut album - The Aura, 2011
Genre - Technical death metal
Lists:
Top 10 Songs on Beyond Creation's the Aura
Top 10 Songs on Beyond Creation's Earthborn Evolution - Metal_Treasure
Brain Drill

Brain Drill is an American technical death metal band formed in 2005 from Ben Lomond, California. They are signed to Metal Blade Records and released their full-length debut album entitled Apocalyptic Feasting on February 5, 2008. In support of their debut, disagreements were engaged and members began ...read more.
Fleshgod Apocalypse

Fleshgod Apocalypse is an Italian death metal band. Formed in 2007, the group resides in Perugia and are currently signed to Willowtip Records and Nuclear Blast. The band is known for their fusion of symphonic metal with technical death metal.
Debut album - Oracles - Metal_Treasure
Spawn of Possession

Spawn of Possession was a technical death metal band from Kalmar, Sweden, founded in 1997. In 2017, the band announced their split up via their Facebook page.
Debut album - Cabinet, 2003
Technical Death Metal - Metal_Treasure
Vektor

Vektor is an American progressive thrash metal band from Tempe, Arizona. The band was formed under the name Locrian around June 2003, but changed their name to Vektor in 2004.
Debut album - Black Future - Metal_Treasure
Mastodon

Mastodon is an American heavy metal band from Atlanta, Georgia, formed in early 2000 and composed of bassist Troy Sanders, guitarists Brent Hinds and Bill Kelliher and drummer Brann Dailor.
Debut album - Remission, 2002 - Metal_Treasure
Theocracy

Theocracy is a Christian progressive power metal band founded in 2002 by Matt Smith of Athens, Georgia.
Self-titled debut album, 2003.
Their next albums were better. A very good band in non-extreme metal - Metal_Treasure
The Contenders
Infernal War

Infernal War is a Polish black metal band formed in Częstochowa in 1997. The band is known for their extreme anti-christian and WWII lyrics, leading them to be mislabeled as a NSBM band. Critics describe the band as "brutal black metal."
Debut album - Terrorfront - Metal_Treasure
Avatarium

DragonForce

DragonForce are a British power metal band based in London, England. Formed in 1999, the group are known for their long and fast guitar solos, fantasy-themed lyrics, and electronic sounds in their music to add to their retro video game-influenced sound.
Nervosa

Angelmaker

Infant Annihilator

Infant Annihilator are an English/American deathcore band based in Hull, East Yorkshire. The band was formed in 2012 by drummer Aaron Kitcher and guitarist Eddie Pickard.
Slaughter to Prevail

Numenor

Xavlegbmaofffassssitimiwoamndutroabcwapwaeiippohfffx

Wind Rose

Oceano

Lost Society

Lost Society is a thrash metal band from Finland, formed in 2010. Lost Society released their debut album in 2013 when band members were teens aged 17, 18, 19, and 19.
Debut album - Fast Loud Death, 2013. It was something fresh in the field of thrash metal. But their next albums weren't that impressive. - Metal_Treasure
Alestorm

Alestorm is a heavy metal band originally from Perth, Scotland. Their music is characterized by a pirate theme, and as a result they have been dubbed a "pirate metal" band by many critics and their fanbase.
Havok

Havok is an American thrash metal band from Denver, Colorado. Formed in 2004, their members currently consist of David Sanchez, Nick Schendzielos, Pete Webber, and Reece Scruggs.
Blotted Science

Blotted Science is an instrumental technical metal supergroup formed in 2004. It is headed by Ron Jarzombek, bassist Alex Webster and drummer Hannes Grossmann.
PSearch List