Top 10 Lesser Known Thrash Metal Bands
Most known thrash bands are those of the BIG-4: Metallica, Slayer, Megadeth, and Anthrax. Plus somewhat Testament, Exodus, and probably - Kreator.

Most of the metal fans rarely try other bands.

This list is different from "underrated" thrash bands because some of the bands on this list are rather unnoticed (not known) than underrated. To rate properly a band, you first have to hear their stuff, to know the band.

There are lists about these bands and their albums on TheTopTens so checking them out would be a good start if you aren't familiar with the bands on this list.

The Top Ten

1 Dark Angel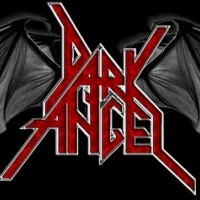 Dark Angel is an American thrash metal band from Los Angeles, California formed in 1981. Their over-the-top style (extremely fast, heavy and lengthy songs with lots of tempo changes, lyrics and extended instrumental parts) earned them the nickname "the L.A. Caffeine Machine". Although Dark Angel had ...read more.
Give a listen to their album of 1986 Darkness Descends - Metal_Treasure
2
Coroner

Coroner is a Swiss thrash metal band from Zürich, formed in the early 80s. They have been called "the Rush of thrash metal" for their increasingly complex style of progressive rock-infused thrash. They garnered relatively little attention outside Europe .
3
Vektor

Vektor is an American progressive thrash metal band from Tempe, Arizona. The band was formed under the name Locrian around June 2003, but changed their name to Vektor in 2004.
Amazing band! One of the best modern thrash bands. - cjWriter1997
4
Laaz Rockit

Lääz Rockit is a thrash metal band formed in San Francisco, California in 1982. Although one of the lesser-known groups of the Bay Area thrash metal scene, each album in their career has received high critical marks. One of their signature elements were Ibanez guitars adorned with elaborate airbrushed ...read more.
I thought this said "Limp Bizkit" for a second, lol.
5
Annihilator

Annihilator is a Canadian thrash metal band founded in 1984 by vocalist, guitarist, bassist, songwriter, engineer, producer, mixer and mastering engineer Jeff Waters and former vocalist John Bates.
6
Havok

Havok is an American thrash metal band from Denver, Colorado. Formed in 2004, their members currently consist of David Sanchez, Nick Schendzielos, Pete Webber, and Reece Scruggs.
7
Destruction

Destruction is a German thrash metal band. They are considered one of the "The Big Four" of the German thrash metal scene, the others being Kreator, Sodom and Tankard.
8
Death Angel

Death Angel is an American thrash metal band from Daly City, California, initially active from 1982 to 1991 and again since 2001. Death Angel has released seven studio albums, two demo tapes, one box set and two live albums.
9
Lost Society

Lost Society is a thrash metal band from Finland, formed in 2010. Lost Society released their debut album in 2013 when band members were teens aged 17, 18, 19, and 19.
10
Voivod

Voivod is a Canadian heavy metal band from Jonquière, Québec. Their musical style has changed several times since the band's origin in the early 1980s. The band's current line-up consists of Denis "Snake" Bélanger, Daniel "Chewy" Mongrain, Dominique "Rocky" Laroche and Michel "Away" Langevin.
BAdd New Item