Top Ten Modern Progressive Metal Bands
The Top Ten
1
Leprous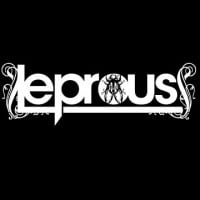 Leprous is a Norwegian progressive metal band formed in 2001 in Notodden, Norway. The band gained prominence as the backing band for former Emperor frontman Ihsahn's live shows.
2
Haken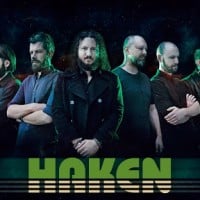 Haken are an English progressive metal band formed in 2007 by multi-instrumentalist Richard Henshall, guitarist Matthew Marshall, and vocalist Ross Jennings.
Absolutely hands down the best prog metal band ever, both in terms of emotional expression and musical originality.
Intelligent, emotional and brilliant.
3
Between the Buried and Me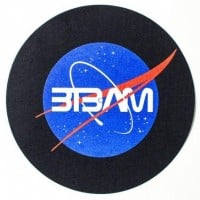 Between the Buried and Me is an American progressive metal band from Raleigh, North Carolina. Formed in 2000, the band consists of Tommy Giles Rogers, Jr.
Best most interesting metal music of the last 20 years, not even close.
4
Pain of Salvation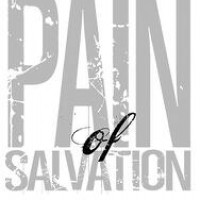 Pain of Salvation is a Swedish progressive rock band led by Daniel Gildenlöw, who is the band's main songwriter, lyricist, guitarist, and vocalist.
5
Ne Obliviscaris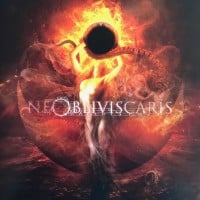 Ne Obliviscaris (Latin for "forget not") are an extreme progressive metal band from Melbourne, Australia, formed in 2003.
A band this is actually doing something different. Ear-ensnaring melodies, violins, blast beats. Check these out now!
Magnificent stuff. The entire Portal Of I. Easily one of my favourite bands. Absolutely love the violin..
6
Disillusion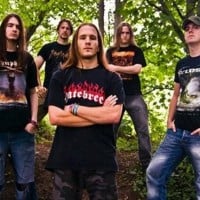 I love disillusion, but I would not call them modern. As of right now, mid-2019, their last studio album was 2006, over a decade ago.
This band is amazing! The most underrated band on the planet.
My favourite band of all times! Incredible!
7
Agalloch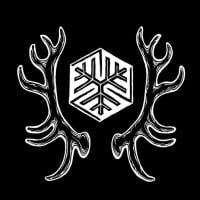 Agalloch was an American black/folk metal band from Portland, Oregon. They were formed in 1995 by frontman John Haughm. They released five studios albums, four EPs, two singles, one split single, two demos, four compilation albums, and one live video before disbanding in May 2016.
8
Periphery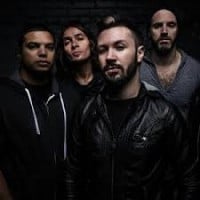 Periphery is an American progressive metal band based in Washington, D.C., formed in 2005. They are known for their heavy, progressive sound which employs poly-rhythmic patterns and soaring melodies. They are credited with popularizing the modern djent scene. Over time they have progressed from djent ...read more.
Not My favorite thing, but really good overall. A lot of people would classify them as djent, but I see them more as progressive. Nice band, worth checking out.
9
Voivod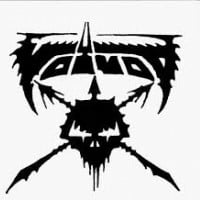 Voivod is a Canadian heavy metal band from Jonquière, Québec. Their musical style has changed several times since the band's origin in the early 1980s. The band's current line-up consists of Denis "Snake" Bélanger, Daniel "Chewy" Mongrain, Dominique "Rocky" Laroche and Michel "Away" Langevin.
One of the best... for a LONG time!
10
Dream Theater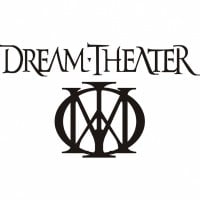 Dream Theater is an American progressive metal band from Boston, Massachusetts. The band was formed in 1985 under the name of "Majesty", only to change its name to Dream Theater later.

The members of the band's original lineup consisted of John Petrucci (Guitar), John Myung (Bass) and Mike Portnoy (Drums). The band had multiple keyboardists and singers, but as of and since 1991, the band's lead vocalist has been James LaBrie.

The band released their debut album "When Day and Dream Unite" in 1989, but only gained success and notoriety after the release of their second album, "Images and Words" in 1992. ...read more.
Should be higher up.
This should be #1
The Contenders
11
Caligula's Horse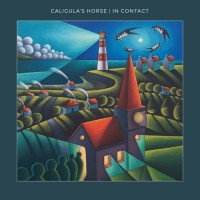 The best band in the subgenre. Clean guitar, amazing vocals and technically masterful. Not as rhythmically or harmonically complex or as lyrically beautiful as some others on the list but made up for with immense melodic mastery, guitar solos and beautiful progressions
12 Distorted Harmony
13
Opeth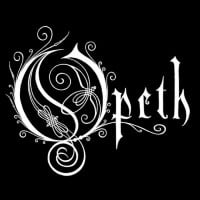 Opeth is a Swedish progressive death metal band from Stockholm, formed in 1990 by David Isberg, who invited Mikael Akerfeldt into the band as a bassist. Isberg ended up leaving the band, which lead to Mikael becoming the band's vocalist, guitarist, principal songwriter, and driving force. Along with ...read more.
Couldn't be better, I love this band! Haven't heard anything close to this since Metallica before their mainstream era (I.e. the albums before the Black Album) which were as important for metal bands to come as Black Sabbath, Deep Purple and Led Zeppelin were for the development of the metal genre. Opeth are progressive and heavy and has a bandleader/songwriter with an awesome sense for melody and arrangements. Some bands in this genre are virtuosos with their instruments and/or have made the songs a bit more complicated than the mainstream, which can be impressive and gain a following, but to me it still comes down to the feel for the melody and not a lot of bands are "up there" with these guys, regardless of genre. Opeth are the Beatles, the Led Zeppelins, the Bob Marleys, the Frank Sinatras of progressive metal bands and belong at the very top of this list. Anything else is just silly. 14th...*sigh*.
14
Coheed and Cambria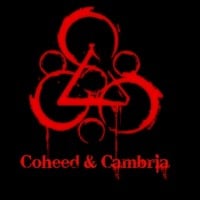 Coheed and Cambria is an American progressive rock band from Nyack, New York, formed in 1995. The band consists of Claudio Sanchez, Travis Stever, Josh Eppard, and Zach Cooper.
15
The Ocean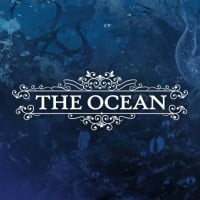 16
Cynic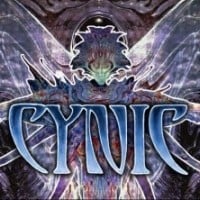 Cynic is an American band which incorporates elements of progressive, experimental, alternative, and heavy metal. Founded in Miami, Florida. Founding members Paul Masvidal and Sean Reinert publicly revealed their homosexuality in May 2014, a move that was broadly supported by the heavy metal community.
So sad to hear they're quiting. Such a great band. Check out their album "Focus".
17
Animals As Leaders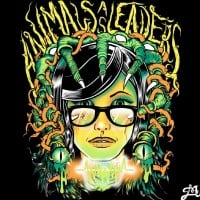 Animals as Leaders is an American progressive metal band from Washington, D.C. It is composed of guitarists Tosin Abasi and Javier Reyes along with drummer Matt Garstka, having been formed by Abasi in 2007. Their musical style has also been described as djent.
18
Devin Townsend Project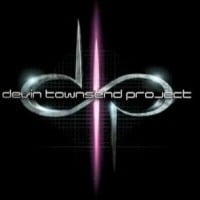 Devin Townsend Project was a Canadian progressive metal band founded in 2008 and another venture of Devin Townsend, considered separate from the material released as Devin Townsend.
19
TesseracT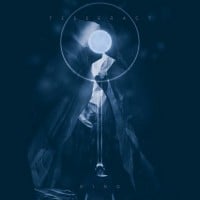 Tesseract are a British progressive metal band from Milton Keynes, England. The band, formed in 2003, consists of Daniel Tompkins, Alec "Acle" Kahney, James Monteith, Amos Williams, and Jay Postones. The band is currently signed to Kscope.
Groovie, atmospheric, intense, lucid, clean, melancholic sometimes but powerful. These are the main feelings I get from this guys. The have impressive vocals but I still prefer the instrumental albums as I find the more intense. 100% recommended.
20
Mastodon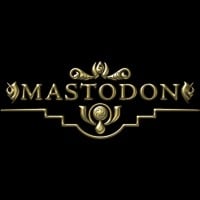 Mastodon is an American heavy metal band from Atlanta, Georgia, formed in early 2000 and composed of bassist Troy Sanders, guitarists Brent Hinds and Bill Kelliher and drummer Brann Dailor.
Progressive, yet accessible; complex, yet stripped down. As original as they come, featuring the power duo of Hinds and Dailor, this is the pinnacle of modern progressive metal.
This band is a masterpiece and I will set the wolf loose on anyone who says otherwise
21
Gojira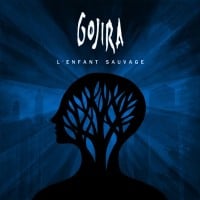 Gojira is a progressive metal band from Bayonne, France. The band was known as Godzilla until 2001. Gojira is composed of Joe Duplantier on vocals and rhythm guitar, his brother Mario Duplantier on drums, Christian Andreu on lead guitar, and Jean-Michel Labadie on bass.
22
Ayreon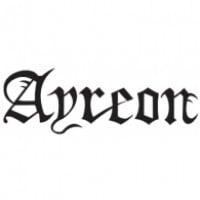 Ayreon is a musical project by Dutch songwriter, singer, multi-instrumentalist musician and record producer Arjen Anthony Lucassen. Ayreon's music is described as progressive rock, progressive metal and power metal sometimes combined with genres such as folk, electronica, experimental and classical ...read more.
23
VOLA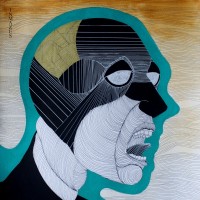 These guys are criminally unknown. They have some of the freshest sounding music I have ever heard and the vocals have a unique bassy clean tone to them.
24
Polyphia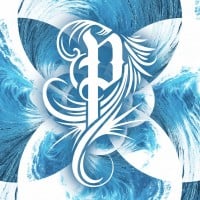 Not only the biggest, but best metal band in the world.
25
The Contortionist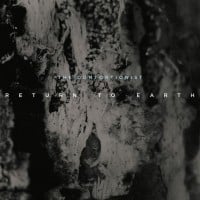 The Contortionist is an American progressive metal band from Indianapolis, Indiana. Formed in 2007, the band consists of guitarists Robby Baca and Cameron Maynard, drummer Joey Baca, vocalist Mike Lessard, bassist Jordan Eberhardt, and keyboardist Eric Guenther.
These guys came out of nowhere for me, and they are really amazing! Language is one of the best Prog albums I have ever heard!
PSearch List