Top 10 Most Awful and Annoying Celebrities
Velilana
Do you have a celebrity you hate? Don't like their voice, their acting, their hair? Tell us here!
The Top Ten
1
Justin Bieber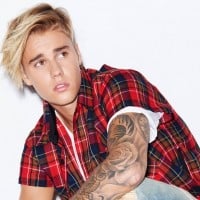 Justin Drew Bieber (born March 1, 1994) is a Canadian singer, songwriter, and record producer. He currently resides in Ontario, Canada and is Christian. He is the son of author Pattie Mallette. ...read more.
Justin bieber is the most annoying, stupid, ugly, and girly person in the world. He thinks he can sing but everyone can see that he in fact can't. And don't forget, he brainwashes the little girls to think he's cool. We must show all girls REAL music so they can stop talking about beaver. Oh and SmoothCriminal, you deserve a medal! Laugh out loud!
*laughs so hard that I ended up in the hospital*
He's not the "most annoying, stupid, ugly, and girly person in the world." There are way worse and more annoying celebs, man. I bet you never even searched celebrities that did worse things and had worse controversies and instead ended up having a huge bias of hating him just because of Baby. - Jasmine21064
This should remain at number one. Without a doubt. Justin Beaver is even more annoying than Jedward, and there's 2 of them!
And I thought I was going to see Kim Kardashian as Number 1... But this kid does kick my ass every time I see his annoying face.
Basically almost every user on here hates this guy. He's basically in the first position on almost every list I see his name in. - Anonymousxcxc
95% of you disagree with me. If you are part of that 5%, take a Justin Bieber album and smack him until he faints on the floor. That's what he deserves.
288 Comments
2
Ariana Grande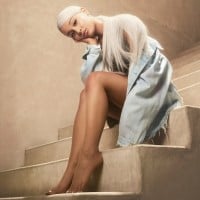 Ariana Grande-Butera, known professionally as Ariana Grande, is an American singer and actress. She was born on June 26th 1993 in Boca Raton, Florida to Joan Grande and Edward Butera. She is best known for her role as Cat Valentine on the Nickelodeon sitcom Victorious and its spin-off show Sam & Cat. ...read more.
She's a bitch in real life. People need to realize that Ariana is not cat. She's not as sweet as people claim her to be. Her voice on T.V. is so annoying, nothing beats it. She dresses like a slut most of the time. There is even a video of her screaming at the paparazzi at the KCA'S. Like seriously? She was acting like she's beyonce, it's time to wake up and smell the roses.
In a kind way why I like her but she hates victoria justice so that's why I don't like her that much.
I don't understand why the entire world is infatuated with her. Okay, she can sing. Big whoop. So can millions of people out there. She is, plain and simple, a bitch. When I first saw her music videos, I thought she was incredibly fake. And she is. I mean, have you seen 'The Way'? What exactly is she trying to portray herself as? She can't act like a slut and then pretend she's the most innocent creature to walk among us scum. Also, cheating on Jai, and then DENYING it, made me hate her even more. What kind of person implies that someone was blackmailing them after they accuse her of cheating? Ariana's a horrible person, and she's got the whole world under her spell. If they don't know how to separate an actress from her role, then they've got problems.
You have no proof she actually cheated. Yeah, sure Jai said it but remember hun... Actions speak louder than words. You can't really believe someone just because they claims that it's true. For example, I can easily say right now that I'm a boy and you would believe it. See? IT'S NOT THAT HARD TO LIE
She is seriously so annoying. Her voice in her T.V. shows and her voice in real life are so stupid, like she tries SO hardto seem cute. Its also annoying how she wears her hair the way she does its just really weird and it looks terrible on her, I have no idea why she wears it like that
She wears it like that because of her bald spots since she dyed her hair so much because of Sam and Cat
She's so fake! Everything about this trash whore is fake! Her voice is nothing but a Mariah Carey imitation & she is a total bitch in real life! She's rude to fans and acts like a diva when she is NOTHING! She lied on her co-star Victoria Justice about Victorious ending both Nick & Dan Schnieder (Creator) were already going to end the show long before Victoria went on tour, Schnieder shows usually only last 4 seasons at max anyway iCarly is the only exception to this rule. Ariana cheated on her boyfriend and then tried to play victim when he dumped her ass! She tried to sick her whoriana sheep on him on Twitter but it came back to bite her in the ass when he basically told the world about Ariana and her fake diva ways! Ariana does not equal Cat. Ariana even talks in that Cat voice now so people will think she's so cute and innocent! She's so annoying her and her clown makeup she's not even pretty! She wears a gallon of makeup every time she takes a picture and she looks like someone ...more
I agree, I use to like her but after a while she's gotten pretty annoying
866 Comments
3
Kim Kardashian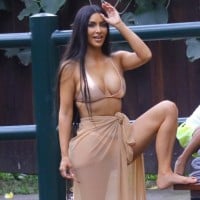 Kimberly Noel "Kim" Kardashian West is an American reality television personality, actress, socialite, businesswoman and model.
The Kar-trash-ians are overexposed and just publicity greedy fame whores. They have no talent and are just in the news for the money. If there is a Hell then all the devil has to do to torture souls is make them watch The Kardashians.
Like the rest of her family, Kim Kardashian has NO TALENT! She is only famous for doing something very bad to someone else, for having an inane reality show, and for having an Olympian stepdad. If my grandpa had a goldfish, and its former owner's dad's brother was Sitting Bull, don't I get a reality show?
Just plain annoying. I regret even giving her enough credit by posting this.
SHE is very stupid, because I saw her bad profile pictures.
159 Comments
4
Miley Cyrus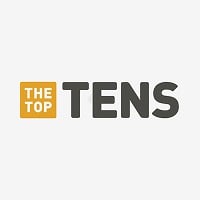 Miley Ray Hemsworth (born Destiny Hope Cyrus), known as Miley Cyrus, is an American singer, songwriter, and actress. She was born on November 23, 1992, in Franklin, Tennessee, to Tish Cyrus and Billy Ray Cyrus. Her voice type is Mezzo-Soprano and has 4 octaves. She became a teen idol starring as the ...read more.
I am annoyed by Miley because I don't think she is deserving of anything. I think her success came from her name (billy ray cyrus and her famous aunt) and money. She is not a good singer at all, not only is she a bad singer, but the songs aren't too catchy/original/fun/, she is a horrible actress (from what Ive seen on Disney, but I haven't seen her in her movie, so I may be judging that too early). Also, she is very ugly! I hate when she smiles that gum smile. Her man voice is also annoying. And, she seems to be loud and obnoxious. Please go away, Miley!
I think she is a really bad example because young kids look up to her and 5hen get let down
you should just stop acting like your in drugs and trying to be cool, you are not they should put you to live in rehab. I'm really annoyed of you and stop appearing everywhere its getting old and lame just like paris hilton.
That little fake accent of hers is awful! She can't sing and she is so fake! - Velilana
Miley I thought you said you would move out of our country if Trump win that 2016 election, will he won so GO AWAY! - CatLeena14
136 Comments
5
Nicki Minaj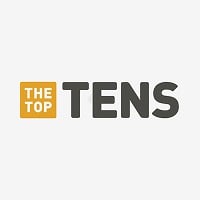 Onika Tanya Maraj, known professionally as Nicki Minaj (born December 8, 1982) is a Trinidadian/American rapper / pop music artist. Minaj is most known for her songs such as "Anaconda", "Only", "Truffle Butter", "Super Bass" and "Stupid Hoe". ...read more.
So anoying shes the reason why I stopped watching american idol and I hate her songs.
She uses a lot of bad words just to act cool
Swearing matters. If you only live once, and you want to make the most of your life and develop relationships, then why make a habit of using words invented to hurt and offend people? - al1070
She ruined American Idol making it all about her. No talent either!
Yuck! - CatLeena14
114 Comments
6
Taylor Swift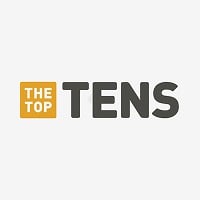 Taylor Alison Swift is an American singer-songwriter. She was born on December 13, 1989 in Reading, Pennsylvania. She is best known for writing break up songs and for having more than 5 Grammys. She became interested in country music when she was around 9 years old and after watching a documentary about ...read more.
I hate that she plays the victim in all her songs and portrays boys in such a wrong way.
Back to December is all about how it was her fault and she blamed himself. "This is me swallowing my pride" "saying I'm sorry for that night" and basically the whole song. Other lyrics: "maybe it's me and my blind optimism to blame" and a lot more
I honestly think she should be #1 on this -. - She's annoying and I can't stand how a lot of people say that she's 'Perfect and Innocent'. No, just no. She displays her Ex boyfriends in her songs like they were the problem with the relationship. No, She was. Heck! Harry even called her an Arse. I honestly could go ranting on and on about her.
Harry dated her for a reason. And she's the one that's a celebrity.
At first I decided to try to listen to her music and she is a decent singer, but her songs have no meaning and are hurtful to all her ex-boyfriends. She seriously like the only one who writes all this songs about boys. Also there's something in her voice that makes her sound fake and like a dying cat. She seriously has no talent and I have no idea why so many girls love her music. To be honest the girls who like her are so girly and annoying just like her! Those are the only people she appeals to.
I agree! Girls nowadays are starting to be like her! I don't like what is happening nowadays because of her and other artists that are bad influenced is well! :(
I loved the look of the new Cats film because of the cgi, but Taylor's stupid 'paws bent over next to chest' pose and the intensely fake wide-eyed innocence expression are so lame I've just decided that on balance, I can't bear to see the film. It's a shame because the rest of the case looks superb.
197 Comments
7
Kanye West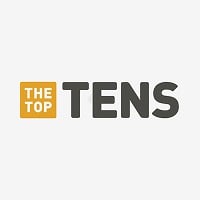 Kanye Omari West is an American rapper, songwriter, and fashion designer. He was born on June 8, 1977 in Atlanta, Georgia. After West's parents divorced, him and his single mother moved to Chicago, Illinois. At the age of 10, West temporarily moved to Nanjing, China, because his mother was teaching ...read more.
Barack Obama: "Because he's a Jackass."
Kanye West: "Yo Taylor, I'm really happy for you. I'll let you finish, but; Beyoncé had one of the best videos of all-time. One of the best videos of all-time! "
Kayne West is the most irritating and talentless hack to hit it big. His songs suck, he is a consescding jerk and HOW DARE he even dream of touching Bohemian Rhapsody. Then to top it off, he married a Kardashian and reproduced, another talentless person. If you're famous for being a wanka and your lady is famous for I don't-even-know-why, you need to go far far away and STOP producing music. My son is 9 and he has more musical talent in his little toe than that got has in his whole existence. People like Kanye need to be removed from the music industry to make room for people who are talented and WRITE THEIR own songs! He disgusts me, and the fact that he's rather popular says so much about modern society. For Shame!
He does write his own songs and he possesses talent. 21 Grammy's, 4 critically acclaimed albums.

Wish people could differentiate the idiot and his craft - thehonestliar
Ewww. He's gross. - AngelOfTheSkyStarsMoon
70 Comments
8
Selena Gomez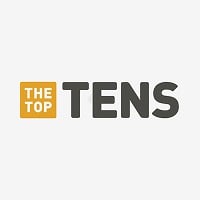 Selena Marie Gomez is an American actress and singer. She is best known for songs like "Come & Get It", "Good For You", "Same Old Love", and "Naturally". Selena Gomez's voice is mezzo-soprano but she usually sings in alto. She is best known for her role as Alex Russo in Wizards of Waverly Place.
She always dating boys who are popular and top for example Nick Jonas when Jonas Brothers were popular, Taylor Lautner when Twilight was popular, Justin Bieber when he was on top.

I really don't know why she is popular. She can't sing, she isn't that good actress like people think.

She also change her style. She wears sluts dresses in events! Sorry but this is disgusting.
And what she says about Justin after their break up was really immature.

I don't get it why people think that she is definition of perfection.
I like her. They're are worse people that can be in front of her. I'm not saying she's perfect, I'm just saying she shouldn't be #6.
Selena is a wannabe with no star power of her own. And no talent to boot. The only reason she stays relevant is bec. of who she associates herself with... Nick Jonas, Taylor Lautner, Justin Bieber etc. etc... And then she uses Taylor Swift's popularity just to create the illusion that she's in the same level of fame, but she is so far from it. She is just another wannabe, the only difference is she's super manipulative. And she's fake as hell. Plus she's also tried using demi lovato to have the image of "cute disney besties", then ditching her afterwards to cling herself with taylor swift. I am sick of this girl being pretentious. The truth will eventually come back at her. And why does she keeps saying she likes an upcoming actor (one who's looking like they're about to hit it big)? Like say, Bieber, Logan Lerman, hmm, Shia Labeauf (that time), Cory moneteith etc. etc. And now she wants to be besties with Lorde? Even though Lorde dissed her? Aah the things this girl does for fame. ...more
Justin bieber and her are off and on, and they are usually back together when Selena has a new song/album coming out soon. Plus, don't mind her rudeness to justin bieber when they broke up. Also, she is not the best actor, or singer for that matter. In my opinion the only thing she should be doing is selling happy meals at McDonalds.
She should play the little mermaid in disney live action. - AngelOfTheSkyStarsMoon
129 Comments
9
Paris Hilton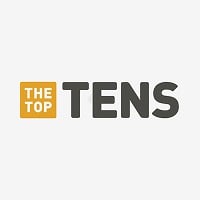 Paris Whitney Hilton is an American businesswoman, socialite, television personality, model, actress, singer, DJ, and author.
She's worse than the trash, she's so retarded and reductive.
A fart in a paper bag lasted longer than her fame. For my money though, I'd rather listen to the fart than her. At least the fart has substance behind it.
Needs to be at the top of this list, I mean what does she even do other than make sextapes
She could play Elsa in live action Frozen. - AngelOfTheSkyStarsMoon
43 Comments
10
Robin Thicke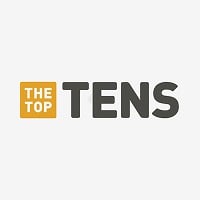 Robin Charles Thicke is an American singer, songwriter and record producer. Thicke has worked with numerous artists.
He's the most obnoxious, misogynistic, cocky, douchebag bitchface who has ever walked the planet
WILL YOU STOP ACTING SO GROSS! We're tired of listening to you talk about molesting women, WHO DOES THAT! Can't believe you waste your breath on all that crap you sing. It's just buttfaced.
He's proof that his father wasn't really a psychologist, rather only played one on T.V.. Who knew Alan could act so well after all.
VOMIT FACE
48 Comments
The Contenders
11
Bella Thorne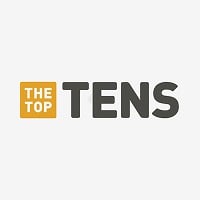 Annabella Avery "Bella" Thorne is an American actress, writer, model and singer, released EP "Jersey" in 2014. Best known for "Shake It Up!" 2010-2013. Has starred in "Blended", "The Frog Kingdom", "The Duff", "Big Sky", "Ratchet & Clank", "Alexander and the Terrible, Horrible, No Good, Very Bad Day" ...read more.
She can't act, she can't sing and when trust to act serious in a serious scene she just looks stupid it's a shame she even on television and plus she is extremely conceited
She is a stupid dumb at acting and I hate her outfits and she looks like the clown when she wear to much makeup and so do zendaya! The way she dance is like a chicken and her hair is the worst ever.
She could play Anna in Frozen live action. - AngelOfTheSkyStarsMoon
She need to stop breaking the selfie so much. - CatLeena14
59 Comments
12
Victoria Justice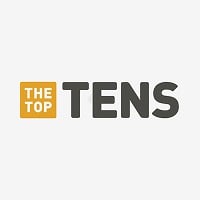 Victoria Dawn Justice is an American actress and singer. She debuted as an actress at the age of ten and has since appeared in several films and television series including the Nickelodeon series, Zoey 101 and Victorious.
Every single person who said they hate Victoria Justice said that it's because of Ariana, they said she bullied Ariana and blahblahblah, when Ariana Grande herself cleared all that up, saying she was misquoted. Also, she got the lead role because after Zoey 101 ended, Nick asked Dan to make a show about performing arts and all that, and she was still working for Nick at the time. She told Dan she went to a performing arts middle school once, so that's where Dan got the idea for Hollywood Arts. They cast her because they wanted someone they've used before, and she can sing. Just because she can't sing like Ariana doesn't mean she can't sing. Also, Ariana auditioned for the role of CAT, and Liz auditioned for the role of JADE, so stop saying they should have been the lead because they chose who they wanted to play. Most of the people who complain here don't actually know what they're saying, but you should honestly get your facts straight before you go giving the wrong impression of her ...more
I don't hate her because of Ariana. I hate her because she's so incredibly fake, her voice is really plain and she seems to think that acting 'whacky' is endearing, when it's actually damn annoying. I liked her film Funsize, but she was terrible in Victorious, terrible in Zoey 101 and passable as Shelby Marx on iCarly. Over-the-top, grating voice and an over actor. Just watch the opening credit sequence of Victorious when she catches the microphone. It sums up her completely. So fake. She has a look but doesn't know how to act and should have had more sense than to try and pursue a singing career.
I don't get why people don't like her.

I don't like Ariana Grande, but I don't idolize Victoria Justice.

Stop thinking you know everything about her life! How do you know that she bullied Ariana Grande? Or if she really made Victorious end? Like seriously! Don't you people get that it's Dan Schneider who decided it was time for it to end? Because most of his shows end at four seasons ( exception is iCarly ).

I'm not saying I love her or anything, but I believe she has great talent in the acting department, and singing ( not as a professional though ). Victoria is organic and raw, she's completely honest with her fans. Also if you start naming how annoying she is in Victorious, remember she was play a role! She was simply acting. She writes her own songs, including Girl Up, the song that is inspirational and motivates us to do good deeds.

Ariana on the other hand has a great voice, is a fantastic actress and is very successful in social media, but I feel ...more
In the show Victorious, the whole cast outshines her. Ariana Grande (plays Cat) and Elizabeth Gillies (plays Jade) are a million times better singers and actresses. Both Ariana and Elizabeth have been on BROADWAY. They are both amazing singers and could beat Victoria any day. Victoria only got the main role because she is a stereotypical girl, brown hair, tall, and everything. The real actresses of the show are Ariana and Liz. That's why Ariana got the spin-off show, not Victoria. Also, it was because Victoria decided to do her own tour instead of a cast tour that Victorious ended. She's the one to blame. And then she puts the blame on Ariana?! That makes her seem even more selfish and heartless. Overall, I think she's a bad quality singer who couldn't sing to save her life and a mediocre actress that is out-shined by the rest of her cast.
Neither of them could ever beat Victoria. And Ariana completely trashed her by saying mean things just so that she would seem like a innocent, kind girl. Ariana is a horrible person and I hate her. And ARiana got the spinoff show because they wanted to let he sidekicks from the shows get a chance. Ever noticed how all the nick feuds between stars were in both of ariana grande shows? Nick stars always got along with each other until ariana came in. ariana disgusts me and so do you.
This girl looks like Alexis Love, so it's possible that her spin-off will be on Cinemax at 3am rather than Nickelodeon at 7pm.
205 Comments
13
Lady Gaga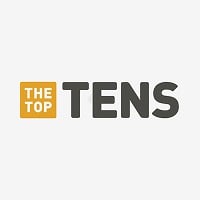 Stefani Joanne Angelina Germanotta, known professionally as Lady Gaga, is an American singer, songwriter, and actress. ...read more.
You guys suck Lady Gaga is amazingly talented..
She likes iron maiden so shes cool. I embrace her weirdness, I don't like her music but shes a good person.
She should play Merida in live action Brave. - AngelOfTheSkyStarsMoon
I mean I'm not the biggest fan of Lady Gaga but she kind of has a good voice
60 Comments
14
Rihanna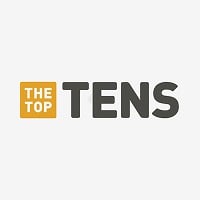 Robyn Rihanna Fenty is a Barbadian-American pop singer. Born in Saint Michael and raised in Bridgetown, she first entered the music industry by recording demo tapes under the direction of record producer Evan Rogers in 2003. She ultimately signed a recording contract with Def Jam Recordings after auditioning ...read more.
Rihanna as an annoying celebrity? Nah. Never.
Rihanna is cool, she's not annoying.
She could play Sade in Sade live action Disney. - AngelOfTheSkyStarsMoon
She a wrothless peace of trash and She a watse of air. - CatLeena14
34 Comments
15
George W. Bush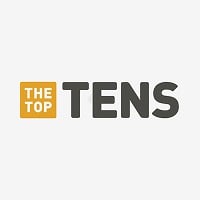 George Walker Bush is an American politician who served as the 43rd President of the United States from 2001 to 2009 and 46th Governor of Texas from 1995 to 2000. The eldest son of Barbara and George H. W.
Many people are dead because of him
What's wrong with my guy Bush? - RobertWisdom
The worst president. I mean, what other time did the US piss off other Allies countries such as France and Canada?
"Seemed to be a showman rather than a President with veritable class. More concerned in throwing his emotions to the international camera than appearing as a responsible leader of a developed nation. "
18 Comments
16
Kris Jenner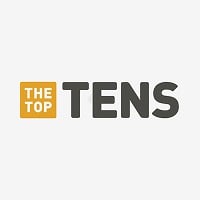 Kristen Mary "Kris" Jenner is an American television personality who rose to fame for starring in the reality television series Keeping Up with the Kardashians together with her family.
She should be a shame for letting her kids run around with no clothes on. - CatLeena14
Terrible
Kris Jenner. You're 63. Stop wearing revealing things. But I guess I'm not the boss of you. - Luckys
Uses her daughters for fame it's disgusting. - Stevenuniversefangirl
6 Comments
17
Silento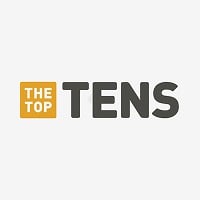 Richard Lamar Hawk, better known by his stage name Silentó, is an American rapper, singer, songwriter, record producer and actor. He is best known for his debut single "Watch Me", which reached number three on the Billboard Hot 100.
His music makes no sense at all. - CatLeena14
What an idiot! His name is"Silento"but he keeps shouting in his songs. - Hellohi
That song is so old. That came out all the way back in 2015 and is still popular.
Guys!, Let's Get This To Number One! - VideoGamefan5
2 Comments
18
Barack Obama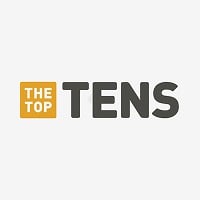 Barack Hussein Obama II served as the 44th president of the United States of America. He was elected in 2008 after serving in the Senate from 2005-08, beating John McCain and becoming the first African-American to be elected President of the United States. He was elected again in 2012, beating Mitt ...read more.
I'm pretty sure none of us could do a better job at running this sorta already screwed up country so stop complaining. And why is the President even on this list?
Shut up! He tries! It's the peoples fault! And all those wrinkly white elephants who represent our toilet states of amerika. You people are all so absorbed in discrimination and money and all that. It's THE PEOPLES FAULT THE WORLD IS SO HARD TO CHANGE.
PREACH! People are making it worse for him! George Washington, in his farewell address, said that political parties should be together in peace and harmony! Did that happen? I DON'T THINK SO. Let's start listening to Washington, shall we?
He absolutely does not deserve to be on this list. he TRIES. he's not a bad president, its congresses fault because they deny every piece of legislation that he tries to pass. and whenever something goes wrong, everyone blames him. congress is mostly made up of republicans and they don't want a democratic president to succeed. they're pretty much failing him to give him the reputation of the worst president rather than george W. bush who has that title
Undisputed worst prez ever. Jimmy Carter is jealous! Obama was never really a prez at all though. Just a stuffed suit narcissistic celebrity that pretended he was better than everyone. Obama funded terrorism, after telling people pleading for basic human rights to shut up and sit down. Put the middle class on unemployment, and men in the women's room. Cuddled and fawned over horrid monsters like Castro, which didn't serve any purpose at all, Cuba is nothing in the world. Threw the First Amendment/basic human rights under the bus to appease murderous terrorists and protect one of the worst monsters in human history. SO, SO SHAMEFUL.
64 Comments
19
Sophia Grace and Rosie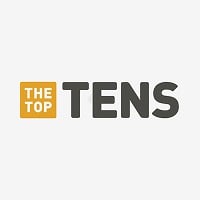 They cany sing and everyone takes pity on them just because they are like five. AND to add on top of that, Rosie doesn't even sing she just does the stupid dance moves they make up.
I don't have a problem with Rosie but Sophia Grace, she steals ALL THE ATTENTION away from Rosie! She's always the one singing and she's not even that cute! Oooh so what you were on the Ellen show. Key word: WERE. Sophia is annoying. I'm sorry. I could go on and on but I won't.
People think they are cute, (which they are not), just because they are like 6 years old. 🐺 they think they are all that just because they were on the ellen show
I don't like Sophia very much at all, but I can't say the same for Rosie. Where Sophia is off in Hollywood, having fun, spending money, and ultimately not taking her education very seriously at all, Rosie is focusing on her school work like a girl her age should be. She even said in one of her recent videos that her education is her top priority right now, though that doesn't stop her from hoping for a record deal. It's a good balance between real-world education and youthful dreaming. I, personally, think that Rosie's attitude in that aspect is much better than Sophia's. She is humble, but very talented. Even if she doesn't get a record deal (and I sincerely doubt she won't), she still has the knowledge she gained from school to fall back to. The same can't be said for Sophia, however, who appears to be taking her fame and fortune for granted. All in all, it honestly feels like Rosie is just a better person than Sophia in general. - Cutiemshi
88 Comments
20
Chris Brown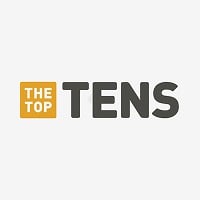 Christopher Maurice "Chris" Brown (born May 5, 1989) is an American singer, songwriter, dancer and actor. Born in Tappahannock, Virginia, he was involved in his church choir and several local talent shows from a young age. He is most well known for his physical assault towards the singer Rihanna in ...read more.
The fact that Rihanna is above Chris Brown on this list is disgusting. Look up what he did to her.
Hitting a girl (Rihanna) is a reason not to like him. - Honeyreis
He will STRIKE again!
He should be #1 on this list because he's the most scum on this planet.
5 Comments
21
Cameron Boyce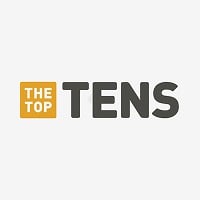 Cameron Boyce (May 28, 1999 - July 6, 2019) was an American teen actor best known for his roles in the feature films Mirrors, Eagle Eye, Descendants, Grown Ups, and Grown Ups 2, as well as for his starring roles as Luke Ross on the Disney Channel comedy series Jessie and as Conor on the Disney XD series ...read more.
Why is Cameron Boyce on here? What is wrong with you, people? Cameron Boyce was so funny and he left a lasting legacy! He was the epitome of a humanitarian who made valuable contributions to an organization called Thirst Project. He should be off this list.
WHAT THE HELL IS WRONG WITH YOU PEOPLE? Cameron Boyce was a great role model, and a lot of you should be ASHAMED of yourselves!
What in the UNIVERSE?!?! He shouldn't be on this list!
Rest in peace, angel.-Nerd2019
22 Comments
22
Beyonce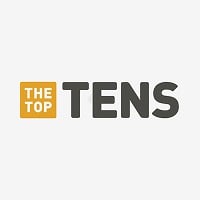 Beyoncé Giselle Knowles-Carter, is an American singer and actress, who started out in the popular pop/r&b girl group Destiny's Child. They had multiple top 5 hits such as "No, No, No", "Say My Name", "Bills, Bills, Bills", "Survivor", "Independent Women", "Bootylicious", and "Jumpin', Jumpin" from ...read more.
You people are liars. Beyonce is the bomb she can sing!
I'm sorry, but her new songs are pointless. When she first went solo, some of her songs had points to the beginning and to the end. But now, it's like she ran out of things to sing about. And now days she has more of a big EGO the she did a long time ago. LIKE WHO IN THE WORLD SHUTS DOWN A HOSPITAL JUST SO YOU CAN HAVE YOUR BABY? NONE OTHER THAN THE SO CALLED QUEEN OF THE WORLD BEYONCE! NOBODY'S BABY IS THAT SPECIAL! NEWS FLASH BEYONCE, WE GOT PEOPLE DYING WHO NEED TO GET IN THE HOSPITAL! AFTER THAT INCIDENT I LOST SO MUCH RESPECT FOR HER. ACTUALLY A LOT OF PEOPLE DID.
Boring - CatLeena14
Why is she here? She's the queen, she can sing and she's a nice person
Maybe she can sing but she still isn't a nice person and she is a diva. - DaWyteNight
49 Comments
23
Miranda Cosgrove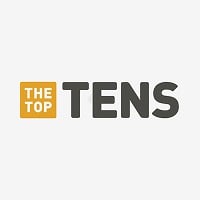 Miranda Taylor Cosgrove is an American actress, singer and songwriter. Her career began at the age of three, when she appeared in television commercials. Cosgrove's film debut came in 2003, when she appeared as Summer Hathaway in School of Rock. She appeared in a number of minor television roles over ...read more.
She does not need to be here. - CatLeena14
She should play Tinkerbell in live action Disney. - AngelOfTheSkyStarsMoon
Miranda is very sweet! She always goes to help and visit the kids in hospital, every month. Dan and all the other people who worked on icarly said she is the best and kindest person you can ever meet. Also I met her and there were like a thousand people to get her autograph and she managed to sign of everyone, not like other celebrities that just don't care that you want to meet them or get an autograph and just pretend you are not there. So I think all of you are mistaking and she is not supposed to be on the list!
This girl is talented ( she would never have accomplished what she's doing if she had no talent! ) and a very friendly down to earth human being. I can't believe that some people find her annoying and awful! Even if you don't like her singing or acting for some reasons, it's still not justified to concider this lovely girl as awful and annoying. Besides, she's very young and still learning to improve her skills, so it's a little premature to say that she's awful.
18 Comments
24
Britney Spears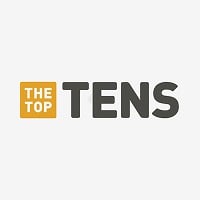 Britney Jean Spears (born December 2, 1981) is an American singer and actress who was born in McComb, Mississippi, and grew up in Kentwood, Louisiana. She performed acting roles in stage productions and television shows like "The Mickey Mouse Club" as a child before signing with Jive Records in 1997 ...read more.
When she was a little girl she was an ahhmazing breath taking singer. Now she sounds like she is constipated when she sings because she thinks it makes her better. That is my opinion.
"Leave Britney alone". She's not so bad for someone who CLEARLY suffers from depression. Can you imagine the anxiety being constantly criticized would cause? I feel nothing but sorrow and pity for her, her fame is destroying her. She's put so much into her career, she works hard and does what she can with an intense situation. Also, pretty much every song on the top 40 is worse than anything she's ever released.
I can't believe that this awful singer still got fans. This is the most ridiculous pre-fabricated singer in pop history. Why can't she just fade away, stop all her seeking publicity mania ( so annoying ) and let the real talented singers do their thing without telling them if they're good or not ( she's Always the Judge in " seeking talent contests " on T.V. ).
Jamie Lynn Spears ruined her career by following your lead.

But that isn't surprising because you have a history of ruining careers. Alexa Nikolas was always more talented than your sister but you felt obligate to your family to have her replaced once you noticed this obvious truth. Well maybe the crash and burn of Zoey 101 was just poetic justice after all.

Alexa may have opened her mouth at inappropriate times but she knew when to keep her legs closed.
7 Comments
25
PewDiePie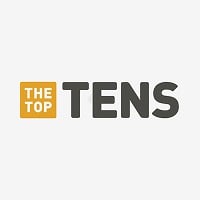 Felix Arvid Ulf Kjellberg (born October 24, 1989), better known by his online alias PewDiePie, is a Swedish web-based comedian video producer, and commentary channel. He is best known for his Let's Play commentaries and Vlogs on YouTube. He is known for being the most subscribed-to YouTuber on the website, ...read more.
He is pretty funny to be honest and at least original. He pretty much started gamer videos and it's apparent that he really cares about his fans. He gives a lot of what he earns to charities that he works with and continually and publicly supports, and seems to live a pretty normal life considering the millions he's made. If you look back at his older videos you can see that he really has not changed and that he is genuine, unlike most other YouTube "celebrities" who think far to highly of themselves and have production companies making their videos for them. I appreciate Felix and how he can innocently entertain so many people. Nothing pompous about him. Brofist
He should play Taran in the live action Black Cauldron. - AngelOfTheSkyStarsMoon
What
He pioneered the lets play genre on youtube and then switched over to reviewing memes and doing his own thing. He donates to charity. All the controversies he got in were not even bad if you saw them. The Media hates him yet they praise the Kardashians.
22 Comments
26
Amanda Bynes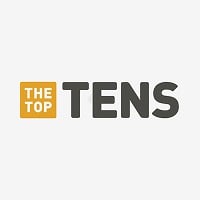 Amanda Laura Bynes is an American former actress. After appearing in commercials and in plays, Bynes rose to prominence as a child star in the late 1990s and early 2000s, first on the Nickelodeon series All That from 1996 to 2000, and then on her own show, The Amanda Show (1999-2002), becoming a teen ...read more.
Hollywood messed this poor girl up. She was hilarious before Hollywood dolled her up and tried to sell her to the public as another HOT young starlet. She had the gift of true physical comedy and goofiness. Now instead of standing on a stage to deliver material, she is hiding behind a computer and delivering it all on twitter. The child needs therapy before she hurts herself or bullies someone into their own grave. Bring back the old Amanda-please skits and shut up the new conceited Amanda rants. Being hot was a gift from God Amanda, not your doing. You're just messing up what you were given...
If she ever gets bavk to her senses she could play Eilonwy in the live action Black Cauldron. - AngelOfTheSkyStarsMoon
Do you have to write which who which should play in the movies every time you come to the Top Tens list? - CatLeena14
Wow she is totally changed and she should be in the asylum now
She was hot back in the day, I didn't hear about her for a long time... I didn't miss much.
7 Comments
27
Pitbull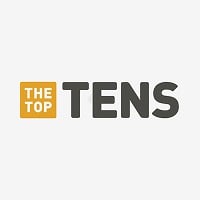 Armando Christian Pérez, better known by his stage name Pitbull, is a Grammy (and Latin Grammy) winning Cuban-American rapper, songwriter and record producer.
Mumble 3 Spanish words. Say "MR. WORLDWIDE. "
Congratulations. You just made a stupid pitbull song.
He always says "WooHoo! " In like every song I've heard from him, and if people are saying well why do you listen to him if you don't like him? Well it's because I hear him everywhere I go, he's on the radio in stores I go to, when I go to my cousins house they play his songs. It just annoys me if I see him on T.V. and every performance I see from him he always having these girls in skimpy outfits, like really every performance pitbull...? He has no talent in my opinio, and he uses other people for fame, I don't like that about him. And to make people like his songs he uses autotune to make his songs catchy. I don't like him, at all.
He makes me want to throw up. - CatLeena14
I wipe that stupid smurk off his face. - CatLeena14
31 Comments
28
Donald Trump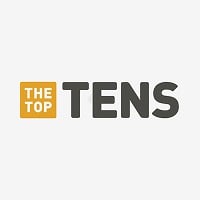 Donald John Trump (born June 14, 1946) is an American businessman, television personality, politician, and the 45th President of the United States. Born and raised in Queens, New York City, Trump received an economics degree from the Wharton School of the University of Pennsylvania in 1968. In 1971, ...read more.
Trump is a modern day Stalin, Hitler, a want to be dictator like his pals Putin, Kim Jong Un and Saudi King. He will do anything to win. Lie cheat steal rig an election. The mass shooting victims mean nothing to Trump they are not his family. Will not do anything to resolve the problem of gun violence. A total horrible President.
He lies so much he makes normal politicians seem like saints.
Impeach him. Then hang them for a Russian and North Korean sympathizer and traitor.
People need to respect him, in stop being a crybaby and be hateful about him! - CatLeena14
48 Comments
29
Megan Fox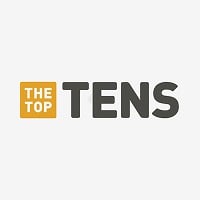 Megan Denise Fox is an American actress and model. She began her acting career in 2001, with several minor television and film roles, and played a regular role on the Hope & Faith television sitcom.
I don't know why everyone obsesses over her. She's honestly nothing special just overrated
She gets attention because guys think she is hot.
Her best talent would be to be topless in all her movies and not speak - boce
She's not very hot in my opinion
I don't understand why she is on the list. I really like her. She seems like a cool, down to earth girl
13 Comments
30
Karlie Kloss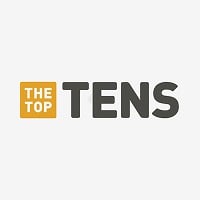 Karlie Kloss is an American model and entrepreneur. She was a Victoria's Secret Angel from 2011 to 2014.
She's the most PRETENTIOUS human being on this planet.
Just another cheap plastic hoe, nothing to see heree
31
Kristen Stewart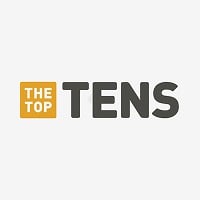 Kristen Jaymes Stewart is an American actress. Born into a film-oriented family, Stewart began her acting career in 1999 with uncredited roles and a minor character appearance in several films before gaining prominence in 2002 for playing Jodie Foster's daughter in the thriller Panic Room, which garnered ...read more.
If you have a cat, open up your vacuum bag and eat it's contents while memorizing some lines. Put on some bubba teeth and deliver said lines while hacking up a hair ball. CONGRATULATIONS! You just shot a Kristen Stewart film!
GAY AND UGLY TALENTLESS PEACE OF JUNK. SHE WORTHLESS AND A WASTE A TIME PERSON I EVER SEEN ON SCREEN.
Her faces make me think if theirs something up her ass
I agree with most of these on here, but not this one. First of all, people are saying that Kristen Stewart is a 'bad actress' which is not necessarily true. I mean, have you even read the Twilight books? I am guessing not. But if you have, you'd know that Bella Swan is supposed to be an introverted, socially-awkward, and clumsy person. Kristen Stewart acted that out perfectly.

Also, just because Kristen Stewart (and many other people, such as myself) is quite similar to the character she played even in real life, that does not mean people have to immediately assume she is a 'bad actress'.
18 Comments
32
Adam Levine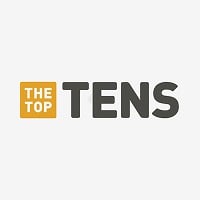 Adam Noah Levine is an American singer and songwriter. He is the lead vocalist for the Los Angeles pop rock band Maroon 5. ...read more.
Has a good voice. That picture though! - Luckys
Adam Levine has a really good voice. Also, the music video for Wait is funny.
Thinks he is God's gift to man. - Stevenuniversefangirl
He's Ok - CatLeena14
33
Vince McMahon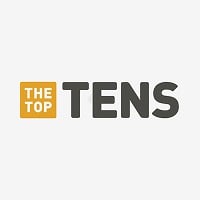 Vincent Kennedy "Vince" McMahon is an American professional wrestling promoter, former announcer, commentator, film producer, actor, and retired professional wrestler.
Punk was right. WWE will be better after Vince Mcmahon's death
The only person that might be more full of himself than Trump.
34
Rebecca Black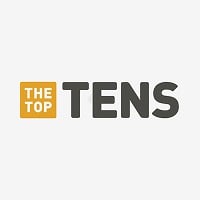 Rebecca Black is a YouTube personality and singer who's infamous for her single "Friday," which was once the most disliked video on YouTube. She has also released other songs, including "My Moment" and "Saturday".
What is up with her voice? A tyre screeching on the road sounds and LOOKS better than her messed up face! -. -"
Oh stop. Nothing wrong with her. - RobertWisdom
She has this screeching voice and a swished face that looks awful! Turn on the lights here, she gets ready in the dark, right?
Trying to hard. I'm sorry, but this girl has a horrible voice and can't sing, so she is going nowhere as a singer and now it's going to embarrass her stick to her for the rest of her life. Gods luck getting a job, Rebecca.
30 Comments
35
Andrew Taggart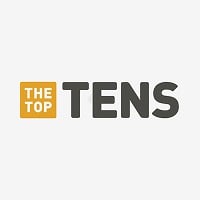 How is Drew annoying?
36
6IX9INE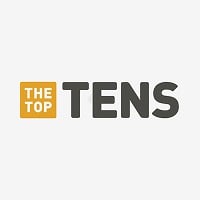 Daniel Hernandez, known by his stage name 6ix9ine, also known as Tekashi69 or simply Tekashi, is an American rapper.
Wait he's a boy?
Or as I like to call him, mister skittle teeth.
what
he sucks
3 Comments
37
Kendall Jenner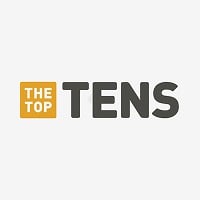 Kendall Nicole Jenner is an American model and television personality. She originally appeared in the E! reality television show Keeping Up with the Kardashians.
Drama drama drama that's all she is me me me that's Kendall jenner
The new trend is obviously people living off their parents fame. All Kardashians fit into this category. Their are so many talented people out there fighting for recognition and the Kardashian family are just a joke.
Only famous cause she's a Kar-trash-ian. Not because of anything else. Sure she's pretty, but she wouldn't be where she is if it wasn't for the Kar-trash-ians for being rich and famous for doing absolutely nothing!
I don't think Kendall understand when she never cleans her dog poop and she definitely said to Kris I think you're the horrible mother.
Oh yeah, let's lock her up for the dog poop before she does anymore damage to modern society.
12 Comments
38
Adam Lambert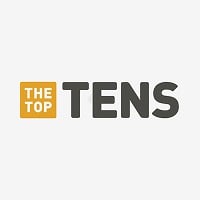 Adam Mitchel Lambert is an American singer, songwriter and stage actor. Since 2009, he has sold over 2.5 million albums and 5 million singles worldwide.
Looks very sleazy in this pic, willing to be the smug expression is frequently to be seen
Thank you! I was beginning to think I was the only one who didn't like the Voice. Isn't it kind of strange how no one from the Voice has been a big success like Clarkson, Underwood, Hudson, Pickler, or several others from American Idol? The four judges seem like nice people but frankly I don't see them giving much useful advice. I thought the best guest judge I've ever seen was Katy Perry when she was on AI, I think. She asked them, "Are you prepared to spend months at a time away from your home touring, and entire day's singing the same song in a recording studio just to get it right? " The celebrities on the Voice make it seem like being a celebrity singer is all peaches and cream, whereas someone like Perry tries to bring them into the real world.
I agree, Adam Lambert is very rude and picky. He likes the people that act like him if they don't he's not interested. For an example watch America Idol 2015 when he helps out the judges in the auditions he was extremely picky.
" I don't have a problem with his singing or music. It's just the way he behaves along with the other judges in The Voice that irks me. I thought Americans were open minded and free. The judges seem only interested in competing among themselves and putting on a good show. They don't display passion for music and are considerablt cold towards their contestants."
2 Comments
39
Jennette McCurdy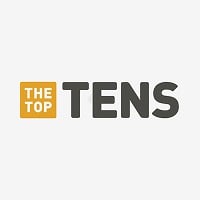 Jennette Michelle Faye McCurdy is an American actress, screenwriter, producer, singer and songwriter who is best known for her role as Sam Puckett on the Nickelodeon sitcom iCarly and its spin-off series Sam & Cat.
She is very funny on I carly, but she did do something that is not for childen should not see on her post. - CatLeena14
What's wrong with Jennette McCurdy? - RobertWisdom
I find her annoying in her show.
She sucks. I dislike it that everyone in her show act Stupid and she's the only smart one. I also dislike her how she tried to act Though and mean I think she does a horrible job at now. It was fine back on iCarly, but not it's just way annoying. I HATE HER AND ARIANA. I also hate how they are singers now. I'm like no.
She's so obnoxious in Sam & Cat! She's just rude to everyone even Cat who she considers her "best friend". She's not even serious about working and lets Cat do everything. And Cat is the dumb girl who's always doing some silly thing.
12 Comments
40
Tom Green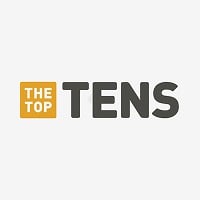 Michael Thomas "Tom" Green is a Canadian actor, rapper, writer, comedian, producer, director, talk show host, and media personality.
Terrible, but hasn't been relevant in nearly 2 decades. - RobertWisdom
Tom Green is the best. - Luckys
I think we're all over him. Happy to not be reminded.
What is this picture
41
Khloe Kardashian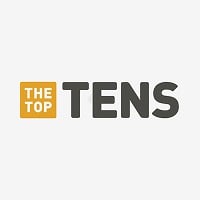 Don't be Fooled! - CatLeena14
Best Kardashian by a mile! - RobertWisdom
I think khloe is the only real caring one in that family
It's pretty sad when you follow suit behind Kim.

Wait, is that Kim's a55 or just Khloe pulling up the rear?
3 Comments
42
Tyga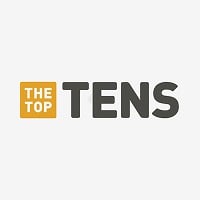 Micheal Ray Stevenson, known by his stage name Tyga, is an American hip hop recording artist. In 2011, Tyga signed a recording contract with Young Money Entertainment, Cash Money Records and Republic Records.
His music is boring
Seriously he's dating an innocent underage girl he should have the DEATH PENALTY for that he's poising Kylie Jenner for Gods sake!
HE IS DATING KYLIE JENNER PLUS SHE IS SCARED TO BREAK UP WITH HIM because HE WILL SPILL THE SECRETS OF KYLIE AND HER FAMILY
43
Osama Bin Laden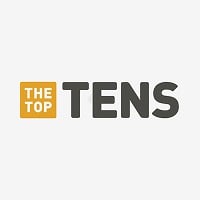 Osama bin Mohammed bin Awad bin Laden was a Saudi Arabian-born stateless terrorist. He was a founder of al-Qaeda, the organization that claimed responsibility for the September 11 attacks on the United States, along with numerous other mass-casualty attacks against civilian and military targets worldwide. ...read more.
HOW IS OSAMA BIN LADEN NUMBER 42!? HE KILLED MANY INNOCENT PEOPLE!
He's been dead for years. - RobertWisdom
He is a idiot I hope someone caught him when he was alive and locked him up and broke his bones burnt his skin cut him and pull his ligaments
Should be above Obama. Also he's dead. - Luckys
8 Comments
44
IceJJFish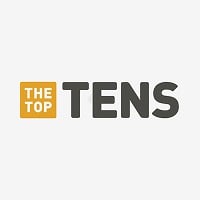 IceJJFish is an R&B artist known for his song "On The Floor" which has reached 67 million views on YouTube and reached number 5 on the Billboard hot 100 charts in 2014.
45 Adam Duritz
46
Amber Heard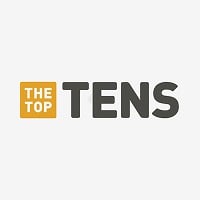 Amber Laura Heard is an American actress. She made her film debut in 2004 in the sports drama Friday Night Lights, starring Billy Bob Thornton.
47
Jacob Sartorius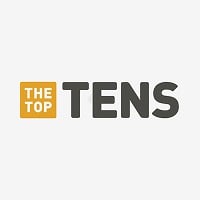 Rolf Jacob Sartorius (known by his middle name), born October 2, 2002, is an American singer and internet personality, who rose to fame via social media from posting lip-syncing videos on musical.ly and his Vines (on Vine). In 2016, he released his debut single "Sweatshirt", which reached the Hot 100 ...read more.
He should be on number 1
His music gives me a creep! - CatLeena14
I hate him! He can't sing, he's cringy, he always body rolls and does his hair in Tik Toks, and he's all creepy about girls! Get a life.
GIRL YOU CAN WEAR MY SWEATSHIRT what an inspirational line - NickelbackLinkinPark4Eva
2 Comments
48
Lorde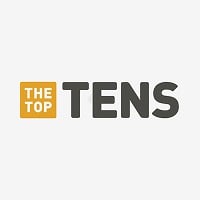 Ella Marija Lani Yelich-O'Connor, better known by her stage name Lorde, is a New Zealand singer-songwriter.
She ok, she tried to caused drama too much. - CatLeena14
She looks like gollum.
Because she also acts like Gollum. Plus she calls herself Lorde and there is only one Lord and he is Jesus. You can worship her if you want. - RobertWisdom
She wants to act all rebellious and edgy but she's not. Her song "Royals" is about her and her friends and how they live in poverty and they "are driving Cadillacs in their dreams" but she's such a hypocrite because she's actually rich and famous.
Tell me this, is Royals the only song you have heard by her? If so I think someone might need to get a bit educated and keep mouths shut until then... Just saying...
She has to much hate in her she basically attracts hate hate she so full of her self I like her music and all but like please she call one direction ugly. Like has she not looked at her dam boyfriend lately like really!
There is no proof she actually said that. People are just looking for a reason to hate her. - tekutokei
28 Comments
49
Katie Holmes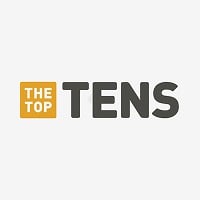 Kate Noelle Holmes is an American actress. She first achieved fame for her role as Joey Potter on The WB television teen drama Dawson's Creek from 1998 to 2003.
She can't act. - Tia-Harribel
50
Leo Howard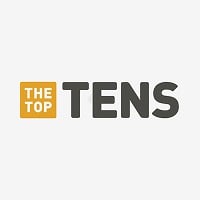 Leo Howard is an American actor, model and martial artist. He began his acting career at the age of seven, Howard is known for incorporating his karate skills into his feature film and television roles.
Huge ego and total douche. Doesn't even seem to be aware that the charm of his youthful looks wore off three years ago.
Bad actor disney stars can't act
PSearch List
Related Lists

Most Awful and Annoying Pop and Rap Singers

Top Ten Most Awful and Annoying Nintendo, Sega, and Square Characters

Most Awful Looking Street Fighter Characters
Most Awful Times In History
List Stats
9,000 votes
489 listings
9 years, 2 days old

Top Remixes (68)

1. Kanye West
2. Kim Kardashian
3. Miley Cyrus
KalelHugz

1. Selena Gomez
2. Cameron Boyce
3. Bella Thorne
ShadyTea

1. Victoria Justice
2. Justin Bieber
3. Miley Cyrus
Toptenqwerty
View All 68
Error Reporting
See a factual error in these listings? Report it
here
.