The 10 Most Evil Villains In Video Games
Mr_Vorhias
The Contenders: Page 7
121 Blood Falcon (F-Zero)
122 Wander (Shadow of the Colossus)
123
Hector LeMans
It's one thing to do a lot of deplorable stuff in life, but apparently that wasn't enough for Grim Fangando's antagonist, who was based off of Sydney Greenstreet's character in Casablanca. During one of the final confrontations with Manny, Hector admits that when he was alive he'd been a "Very bad boy. " Which we can only assume means he killed a crapload of people.

It's later heard that in the afterlife he's already managed to "sprout" (The equivalent of shooting someone in Grim Fandango, which causes the already dead residents of the Underworld to literally push up daisies. ) over 500 people. As if it wasn't enough that his master plan was to steal tickets to heaven from otherwise deserving people and sell them to rich people. (Which he still did, even after learning that the tickets wouldn't work for the rich people. )

Even after death Hector kept on being an evil evil guy... Geez. Isn't time for a break or something? - Mr_Vorhias
124
Vamp (Metal Gear Solid 2 and 4)
Pure Evil With No Remorse
125
Dahlia Hawthorne (Phoenix Wright: Trials and Tribulations)
This rose as thorns... Which are actually knives... Very very bloody knives.
Great villain. The most hateful of Ace Attorney series.
She intentionally kills her sister and comes back as a ghost from beyond the grave. enough said
126 Brian O' Neil (Mafia II)
127 Luca Gurino (Mafia II)
128 Emile Dufraisne (Tom Clancy's Splinter Cell Double Agent)
129 The Fury (Metal Gear Solid 3: Snake Eater)
130 Man at Legs (Pikmin 2)
131
Bowser (Mario Party)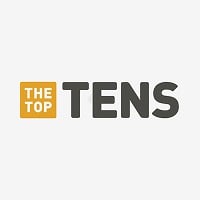 Bowser is the main antagonist of the Mario Bros. Franchise. From kidnapping Princess Peach to simply destroying a fun game between Mario and Friends in the Mario Party spinoff series, this king of the Koopas has set up a certain hatred towards himself amongst the large cast of Mario Characters. He first ...read more.
132
Dagoth Ur
master of deception, very pyschologically evil
133
Giovanni (Pokemon FireRed and LeafGreen)
Actually not as bad as you think, it depends on your type of evil. Do you think of evil as taking Pokemon then this is for you but if you are thinking about altering earth, go to a different game like RSE, DP and BWG
135
Arthas Menethil (Lich King)
He is one of the most story driven characters in pop culture, he had am entire game basically dedicated to his story, and another one which, until recently, he was a major antagonist.
136
Star Dream (Kirby: Planet Robobot)
It wanted to kill all life forms in existence because they weren't perfect.
Star Dream could probally kill everyone on this long list. EVERYONE AND EVERYTHING.
137 Malcolm Bertruger (DOOM 3)
138
Zoran Lazarevic (Uncharted 2: Among Thieves)
How the heck did Herobrine and Bowser beat this sadistic warlord?!?!
139
Ghetsis Harmonia (Pokemon Black and White)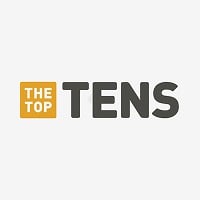 Ghetsis Harmonia, or simply Ghetsis, is the main antagonist in Pokemon Black and White and the direct sequels, as well as the adoptive father of N, Concordia, and Athea.
This guy, adopts an abandoned little boy. Doesn't seem too evil, more like kind. However, he raises him in the presence of abuse and solitude, and gives him this room with scary music. He forms a team for the purpose of becoming the most powerful tyrant ever, and makes them believe that they are liberators and are doing the right thing. Even worse, he begins recruiting people to help his team achieve his goal, doing things to people like stealing their partners and closest friends. After this 16-year-old kid destroys his team and tries to set things right, he attempts to pretty much kill them until he is defeated, as he brings his anger out on his innocent, pure-hearted son.

Oh, and he attempts to kill you
And everyone else
He tried to impale you, a 14-year old kid with icicle spears after you stopped his plans and previously planning the death of his son and attempting to kill another young boy. Hands dow, Ghetsis is almost as evil as Satan.
He tries to kill you. Torments a child and insults him and he wants to freeze the region. Only problem is he does this because he wants to rule the world.
This guy is the most heartless villain. Doesn't give a crap about his adopted son or daughters, tries to kill you, wants to freeze a region with help from a guy with intenet explorer hair.
V 2 Comments
140
Master Xehanort (Kingdom Hearts)
He almost destroyed the realm of light (and the plants in it) for the sake of curiosity how is the not evil
Spent years planning on starting a universal war and has back up plans for back up plans. He's a cruel puppet master that uses any methods to satisfy his curiously. His whole goal is to see what would happen if there was a keyblade war. He possessed Terra, banished Aqua to the world of darkness, and made Ventus an empty shell along with destroying countless World's.
PSearch List
Recommended Lists
Related Lists

Top Ten Most Evil Pokemon Villains from the Video Games

Top 10 Video Games with the Best Villains

Top Ten Female Villains In Video Games

Top 10 Video Game Mascots that are the Villains of Their Games
List Stats
4,000 votes
319 listings
9 years, 225 days old

Top Remixes (44)

1. The Joker (Batman: Arkham Asylum)
2. Vladimir Makarov (Call of Duty: Modern Warfare 2 & 3)
3. General Shepherd (Call of Duty: Modern Warfare 2)
Alpha101

1. The Joker (Batman: Arkham Asylum)
2. Alduin (The Elder Scrolls V: Skyrim)
3. Bowser (Super Mario)
imataco123

1. Bowser (Super Mario)
2. Mephiles the Dark (Sonic the Hedgehog 2006)
3. Metal Sonic (Sonic CD/Heroes)
Sonicisbest123
View All 44
Posts
Error Reporting
See a factual error in these listings? Report it
here
.