Most Famous Countries
firerat
The Top Ten
1
United States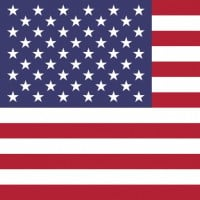 The United States of America, or the U.S.A. for short, is a federal republic composed of 50 states, 48 of them are contiguous states. There are two other states, Alaska and Hawaii, which are north and south of the contiguous states, respectively. The United States declared its independence from the ...read more.
The United States is famous for everything! We have the largest economy. We have a lot of technology, such as iPads, phones, laptops, and and so much more. We get lots of news every day, and the average citizen has much technology and freedom. I don't know how else to say more, but we have too much. I do not intend to brag, but all of this is true. U.S.A.
Not all is true. Japan has more technology. They have keyboards that are shaped like a sphere. There's more tech there. - WorldPuncher47592834
No matter how bad or good the US is, its the most famous country almost everyone know
Our culture is exported to the world. You are probably reading this using an American operating system, with an American CPU, with an American web browser, using the internet that American founded and still runs. You could be anywhere in the world (expect maybe Cuba, North Korea and Iran) and find American products quite easily, you couldn't say this about any other nation in the world. The same can be said with American fashion, music, films and television. They are popular throughout the world. When an American Presidential election happens, the whole world takes notice; this happens nowhere else in the world. How many people have drank Coke or Pepsi; or eaten at a McDonalds; or worn Nike shoes; or like an American cultural icon?

This doesn't even really get into the sheer size of the US economy or the military or our geopolitical reach or fact that we're still the world's only superpower.

There are many problems with the US but let's be honest; even then we're paid ...more
The United States is by far the most famous, important, powerful, diverse, and beautiful country in the world. There is no nation that even comes close. On a side note, I always find it funny when British people think they birthed America and have some sort of claim to the accomplishments of the USA. They suffer from delusions of grandeur. The USA became the United States of America not because of England but in spite of it. The USA became the super power of the world because of contributions from ethnic groups the world over, not because of any one in particular. Americans come in all colors and we owe nothing to Great Britain. If we did, I think bailing them out of two World Wars makes things even. - TheTruthdc
2
France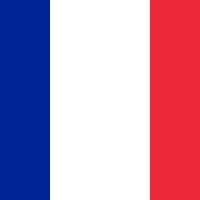 France, officially the French Republic, is a sovereign state comprising territory in western Europe and several overseas regions and territories. The European part of France, called metropolitan France, extends from the Mediterranean Sea to the English Channel and the North Sea, and from the Rhine to ...read more.
France is the most visiting country on earth, a lot of variety for landscape, the best food ever and the French way of life is very famous
Amazing country, simply beautiful, very open minded. Don't listen to the stereotypes, all my encounters with French people were always really pleasant, I mean you'll have the equivalent of American rednecks everywhere, France too, but I've never met any.
Wonderful and famous country.
So various landscapes, there some villages which look to be villages of medieval tales.
France is like a dream, we had the chance to go to Tahiti, Moorea, Bora-Bora and Marquesas Islands. Besides the fact that these places are simply marvelous, splendid, is so amazing to know that it is part of France.
Here you have among the most beautiful coral reefs (UNESCO) and gorgeous beaches in the world.

France is so different, has a so rich culture and history and so peaceful areas to live in, it is the bucolic country.

And if you need you BBQ, no problems, here you can eat everything you want.
It is No 2 for McDonalds in the world after USA.

It's true that French are not the best in spoken English, but they are not the worst compare to some countries around.
And most of people speak only their own native language, so it's something understandable.

We plan to live there at least half of the time.
Hello,
I'm French and I would really like to thank people here from wherever they are how have nicely comment my home country.
I hope with all my heart that they will be for ever welcome in France.

Here also I would like to ask all to do the same and French to welcome and respect everyone who visits our beautiful country.

Kind regards.
3
United Kingdom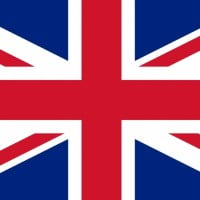 The United Kingdom of Great Britain and Northern Ireland, commonly shortened to United Kingdom, UK or Britain is a Sovereign State located of the Northwestern coast of Europe. It is a Parliamentary Constitutional Monarchy currently lead by Monarch Queen Elizabeth II and its current prime minister is ...read more.
Great Britain is the country which has created the modern world with the most inventions out of all the countries in the world. Britain has also invented the most sports out of all the countries in the world from soccer, tennis, golf, rugby, boxing just to name a few. The Magna carter is considered to be the first written constitution between the people and their ruler and has been the template for most other country's constitutions including the USA's. The British parliament is considered the mother of all parliaments and is the template for many other parliaments worldwide from Australia and New Zealand to Canada and the USA. England/Britain gave birth to the USA which is now the most powerful country in the world. The British royals are without doubt the most famous royal family in the world and the whole world is always talking about them, especially their royal weddings. The English language is the worlds most widely used and universal languages. Many British music bands are ...more - daintyapple
To be a pain it's actually called the United Kingdom of Great Britain and Northern Ireland. - ParasN2000
It makes me quite emotional, thinking how this one small island has managed to shape the entire world. And it can't be argued that we didn't shape it, we ruled over 1/3 of it at one point. The mother tongue of a small island race is taught in schools across the world.How on earth are India and the US above the United Kingdom? We gave birth to them, for god sake. Everything that's great about those countries were introduced or created because of the UK. How's everyone reading this now? On the internet. Who created the internet? Tim Berners Lee. What nationality was he? British. We invented more everyday things than any other country. We started the industrial revolution. Our music is listened to across the world, our literature is read across the worlds. London is the most visited city in the world. The reasons are endless. - englishlady
Best country ever
It is one of the most spoken languages
4
China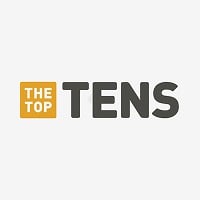 China, officially the People's Republic of China, is a sovereign state in East Asia. It is the world's most populous state, with a population of over 1.388 billion. It was established in 1949 by Chairman Mao, the president of the communist party. Its capital is Beijing. The major cities are Shanghai, ...read more.
China is the best friend of pakistan
China is a well organised country.
China is the best. It's food and art works are wonderful.
love china
5
India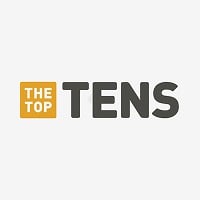 India, officially the Republic of India, is a country in South Asia. It is the seventh-largest country by area, the second-most populous country (with over 1.2 billion people), and the most populous democracy in the world. Its capital is New Delhi. Some other major cities are Mumbai, Chennai, and Ahemdabad. ...read more.
In India you have snowfall region, desert region, forest region, plain region, mountain, hill, river, sea, beach, Luxury city, very poor village, ancient culture, morden culture, billionaires, beggars, almost all religions of the world etc etc. In short India is a mini world. You need not go for world tour. Just go for India tour.
India has the one of the best food in the world. Wonderful buildings and the festivals are the best
No other country is like india, it has more than thousand languages and all the religion in the world today are practiced here, in spite of many differences and disputes between us we always have "UNITY IN DIVERSITY".
You can't even imagine a traditional place like india especially southern part.
Many people believes that through traveling we learn it is more or less like attending a geography class...yes indeed...and I cannot imagine of any other country better than India. Though I'm not an Indian, I felt that spiritual vibe from India while traveling across India from The Himalayas and Ladakh (cold desert) in the north to the southern most tip Kanyakumari and the spectacular beaches in most of the southern states ann with the mysterious desert in the west to the lush green forest in the east and every part having distinct culture, religion, languages and more. You can find any type weather at any part of the year. And if someone wants to know where the most unusual exotic destinations of India which very few people have heard of are the rocks and temples of Hampiand not to mention it is a UNESCO world heritage site, Ladakh, Meghalaya (cherrapunji, Shillong, Malynnong) and the two island groups Lakshadweep and Andaman & Nicobar these islands can put hawaii and the Maldives a ...more
6
Japan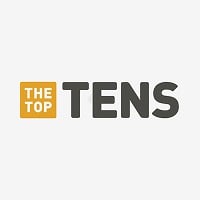 Japan is an island country in East Asia in the Pacific Ocean. It lies off the eastern coast of the Asia Mainland (east of China, Korea, Russia) and stretching from the Sea of Okhotsk in the north to the East China Sea and near Taiwan in the southwest. ...read more.
It really is very beautiful and nice in japan because of their rich culture and traditions that impress people around the world... People also like the sakura trees in japan and be amazed in the japanese names because every name contains a meaning that will amaze you more...
Japan... Everything bout it is beautiful.
We cn find things that we can not find in any other area of the world.
Especially hokkaido. Just love the beauty of that area, full of nature.
Not to mention japan is also very popular because of akihabara which is an otaku site( for people who love animes)
Japan is so interesting in so many ways, it would take forever to list them all! Here are some off the top of my head- Godzilla, manga, anime, samurai, home of karate, only country to be nuked, kamikazes, ramen, the list gos on and on...
Should be number one, all hail JAPAN and Asia
7
Canada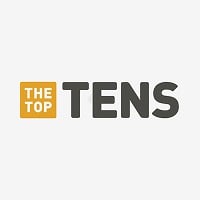 Canada is a country in North America that is next to the United States, and it's the 2nd largest country in the world by area (size is 9.985 million km²). This country has 10 provinces, and 3 territories. Canada became a dominion on July 1, 1867. Its 10 provinces are: Ontario, British Columbia, Quebec, ...read more.
Its beautiful, snow laden trees in winter, green and crispy summer, colourful fall we have it all in Canada. Its safe, secure and healthy Country. Its welcoming to immigrants from allover the world. Just visit Canada and it will feel like home.
Canada's nature and people is perfect for anyone. The fresh winter snow, the beautiful flowers, the hot summer and the winds of autumn will make you want to stay. To homeland Canada, eh?
Canada is very wonderful! I just moved to Canada from Europe and all I can say is " I love Canada! I am proud to be canadian! " Canada is much better than Europe. First of all, Canadians are richer, Canada has so many beautiful nature and there is no war or disasters. We are safe in Canada. It is the third best country out of all other countries in the world.
Only that mass migration is changing Canada for good and Canada loses its European ancestry majority population. - Eraklious
I love canada
8
Germany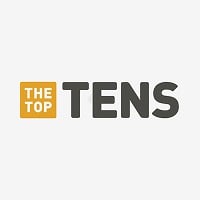 Germany was formally united in 1871 under the initiative of Bismarck with King Wilhelm of Prussia as emperor. The previous 'Holy Roman Empire', basically a continuation of the empire of Charlemagne/Karl der Grosse was dissolved in 1806. ...read more.
It has changed the world in both good ways and bad. But its defiantly changed history more than once. Protestantism, the highway, the first anti smoking campaign, The first missile weapon the v2 rockets and Good space technology The world would be less interesting without Germany.
Germany is good at heavy industry. Germany gots many famous brand. Many people use German language. Many people live in Germany. I love Germany.
Germany is good country
I love Deutschland!
9
Spain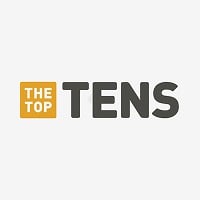 Spain, officially the Kingdom of Spain, is a sovereign state largely located on the Iberian Peninsula in southwestern Europe, with archipelagos in the Atlantic Ocean and Mediterranean Sea, and several small territories on and near the north African coast.
Nothing better than the mediterranean food, beaches and culture.
I love Spain; I am from Los Angeles and I've been there 4 times more o less; there's sun and good food I LOVE SPAIN
Spain changed the Americas and the world, the Spanish empire was one the biggest of the world, the Spanish is one of the largest spoken language of the world.
Ibiza - Deadlygrandure
10
Russia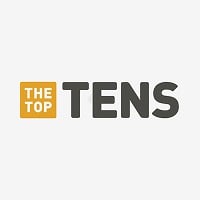 Russia, known as the "Russian Federation", was formed on Dec 25, 1991. It is located mainly in Asia, while a portion of it remains in Europe. The capital and largest city is Moscow, followed by Saint Petersburg in terms of population. The country primarily speaks Russian, a Slavic language. ...read more.
The first man in space, ingenious art, intelligent, educated people, the brilliant scientists. I know that Russia was born from the ashes in 2000 and Russia continue to develop. For 12 years, look what has become Russia, Russia is regaining the status of super power and will not stop. I admire Russia. I wish you good luck and prosperity to Russia. (from Germany with love)
Only in Russia happened many things that never happened to world. I think it will be weird if someone didn't heard about Russia.
Russia is a nice country but the people are getting ruder and ruder, something like 70% of the people use swear words EVERY DAY, the other 30% use swear words once every 2 days, I used to like Russia, their president is nice but he starts insulting other countries, also he said they could win the world war without any help from other countries, and the people, they just keep shouting: Russia IS THE BEST, ALL OTHER NATIONS ARE STUPID, BO, see, that's why I don't really like the people.
Mother russia
The Contenders
11
South Korea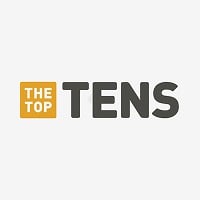 South Korea, officially the Republic of Korea, is a sovereign state in East Asia, constituting the southern part of the Korean Peninsula.
The best foods in the world
Fire noodles
I am korean and I'm so proud to be from korea!
Bts
12
Egypt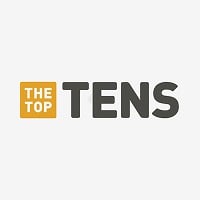 Egypt, officially the Arab Republic of Egypt, is a transcontinental country spanning the northeast corner of Africa and southwest corner of Asia, via a land bridge formed by the Sinai Peninsula.
Egypt is a leading country and civilization. No one in the world has not know about, heard or been to Egypt. Egypt is the first country in Africa and Middle East historically reflected. Egypt also hosts science, Technology, Engineering and literature. From political point of view, Egypt is among effective countries over the world.
Laugh out loud, Egypt is the most known country ever..
No body on earth doesn't know about Egypt
Egypt the first civilization on earth was in that beautiful land.
I'm not Egyptian, but I believe that Egypt is one of the best countries ever and I literally love it.
Its Egypt! The oldest civilization on Earth! No One has not heard about Egypt. It should be at least in top 3!
You must be living in a cave or under a rock if you didn't hear about the Pyramids of Giza or the ancient Egyptian civilisation or the mummies, it's the most famous civilisation on earth, hundreds of movies and T.V. shows have talked about it and still do.
13
Australia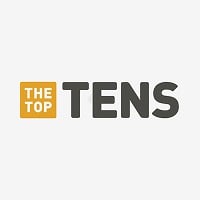 Australia, officially known as the Commonwealth of Australia, is a country comprising the mainland of the Australian continent, the island of Tasmania, and numerous smaller islands. Australia has a very warm climate and is very dry. The country's official language is English.
Australia has a unique and diverse range of flora and fauna and some of the most spectacular places in the world. It has some of the best beaches and rainforest, deserts and mangroves. The people are generally kind and easygoing and multiculturalism is a big part of Australia, being the second most multicultural country in the world. It's also in the top 10 safest and best places to live and grow up and the top 10 places to visit. The cities are exciting and Australia is one of the wealthiest countries in the world and one of the best educated countries. Also I think we have the perf. Weather most of the time and as a matter of fact, we do have snow! One downside in case you hadn't noticed, some of have big egos and talk to much but that's ok! Because we love our country(... Generally).
Australia is Famous for fun, although the most dangerous and driest country on the Planet, we are still very fun, a the same time, we have the most liveable cities in the world and we have lots of theme parks and beaches and lakes perfect for any sport, not only do we have dry deserts, we have Extravagant Rain Forest that will put you in awe, the amount of amazing animals we have in Australia and only in Australia is Amazing. As well as the 12th best Economy in the World, we have Brisbane city, the city of Casinos, Lights and jobs, this city may not be fun, but you can get good jobs and opportunity's and Brisbane nearly funds everything in Australia, Brisbane is also famous for the Education it provides and in the north, there is the calm beach filled Sunshine Coast, and in the south, the Gold Coast, the most famous hot spot in the Southern Hemisphere. Australia is definitely the Best place to live
Not to toot my own horn but, Antarctica is actually the driest and most dangerous place on Earth. - Stalin
It's the best land
with beaches
Australia invented internet
14
England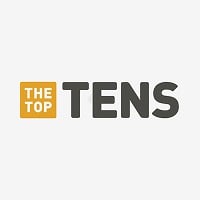 England, previously the Kingdom of England, is a constituent country of the United Kingdom along with Scotland, Wales and Northern Ireland. ...read more.
England is GREAT! Of course its famous! IT HOSTED THE OLYMPIC/PARALYMPIC GAMES! AND WAS THE FIRST TO INVOLVE ALL WIMIN SPORTS! And that's just london we have BLACKPOOL the best sea-side resort in the WORLD. Peace out
England has invented most things in the modern world, also has invented most sports, also everyone knows the British royal family is most popular royal family in the world, English is the world's language. England has to be in top 3 at least.
England is at least number one they had the biggest empire of all time and they have invented a lot like the airplane and the tank and also I have visited England many times and I love it so that's why I keep going back. England is Beautiful.
England stinks horrible food, only in Italy we can make the best food.
English are dressed like zombies, only it Italy we know how to be dressed the best.
England has a brown and dirty sea and beaches, only in Italy you find the most beautiful sea and beaches of the world.
English speak only English, there are not enough clever to start to speak an eevoluated language, Italian is the best language in the world.
I can continue.
I see a comment with a small list with Italy No 8, Italy is number 1.

1. Italy
...
354. Spain
355. France
356. England
357. USA

End of this list.
15
Greece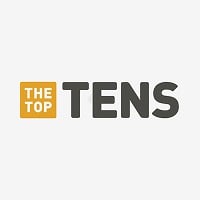 Greece, officially the Hellenic Republic, also known since ancient times as Hellas is a country located in southeastern Europe.
Greece is one of the FIRST nations and countries which appear in history. Findings show that our civilization exists for over 10.000 years.

Top philosophers were born in Greece. Modern Greece has done some mistakes, but never harmed anyone. Learning our History until now days, shows the heroic spirit of our people and our nation
Worldwide known for the philosophers, mathematicians, thinkers etc born in this country. Home to democracy and other values. Cornerstone to medicine. Cradle of civilization but also known and respected for its long and ancient history. Additionally it is situated in a very strategic point joining Europe, Asia and Africa commonly referred to as the "three continents' crossroads" - a reason for strong controversy among countries as USA, Russia and China over their internal influence and deriving/respective rights.
I think they are known because of the peoples warm personalities and their ancient history, which is heard in school and influences a lot of movies in Hollywood
The best
16
Italy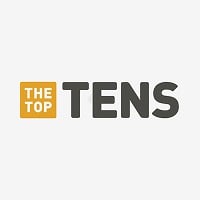 Italy, in italian Repubblica Italiana, is a unitary parliamentary republic in Europe. ...read more.
Awesome! Simply awesome! Compare Italy with other countries is simply impossible, Italy is the center of all... Wonderful place. Love from Germany
Italy should be first
In my opinion Italy is the most famous nation out there due to the food which can be seen nearly any where you go, the tourism to Italy is massive and anyone I would ask would know what Italy is.
Che bella!
17
Singapore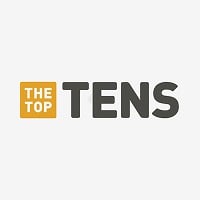 Singapore, officially the Republic of Singapore, and often referred to as the Lion City, the Garden City, and the Red Dot, is a global city and sovereign state in Southeast Asia and the world's only island city-state.
Singapore is almost the safest country to live in. It has the second lowest crime rate in the world. Also, it has high standards of living, and has good alliance to other countries. Singapore may be small, but much efforts are made to beautify the country. Finally, Singapore is a multi racial country with lots of tourist. Therefore the tourists can easily get help, as I guess there are people that speaks different languages. Singapore feels like a mixed country of British, America, China, Taiwan, Malaysia, India, Hong Kong, Korea, Japan and many different countries.
Singapore is the best country! Multi-religious, Awesome Singlish! Singlish is made out of many languages combined! Singapore also have Universal Studios and Singapore Flyer. The fact that peace is really peaceful down here, although we are related to one of the most emotionless countries
Singapore is a very nice country
I loke this country. It is verry clean and secure
18
Brazil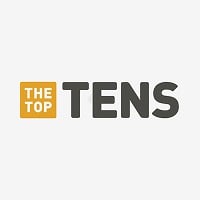 Brazil, officially the Federative Republic of Brazil, is the largest country in both South America and the Latin American region.
The most fun and loving country in the world. Great people, places, music and food.
Should be much higher
Very diverse country with a lot of beautiful places and people
I think Brazil deserve better than this rank they have beautiful places mostly is beaches and resorts, have big globalized economy, and I thinks it's a place where people are united and people are great at sports and mostly participated in the world cup
19
South Africa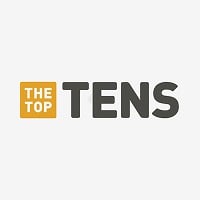 South Africa, officially the Republic of South Africa, is the southernmost sovereign state in Africa. It is bounded on the south by 2,798 kilometers of coastline of Southern Africa stretching along the South Atlantic and Indian Oceans, on the north by the neighbouring countries of Namibia, Botswana ...read more.
Great place to visit if you like traditional African foods
BEST COUNTRY IN THE WORLD!
Are you kidding me. We have to be more famous than Nigeria come on! Nelson mandela anyone?
Cool Country
20
Ireland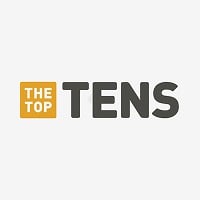 Formed in 1916 after the Easter uprising, Ireland is a small country with a population of roughly 5 million.
I think ireland is way more well known
Best country ever
Green
Yes it's green
Ireland is beautiful I think it is the third.
21
New Zealand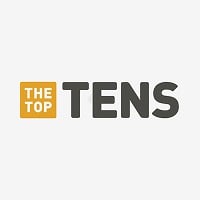 New Zealand is an island country in the southwestern Pacific Ocean. ...read more.
New Zealand has the best of everything. The world's most beautiful country with exciting adventure tourism people the world over crave. We are not only the youngest nation in the world but also one of the most socially progressive. New Zealand is famous for the AllBlacks rugby team who are number 1 in the world. Hollywood film makers such as Peter Jackson who made the acclaimed LOTR trilogy which is the highest grossing film trilogy of all time with the third film winning a total 11 Oscars equaling that of Ben Hur and Titanic. New Zealand is the birthplace of commercial bungy jumping, jet boats, martin jet packs and the world's first high speed amphibian. We pretty much gave birth to adventure tourism. New Zealand was the first country to grant women the right to vote. The first person to climb Mt Everest was New Zealander Sir Edmund Hillary and the first person to split the atom was another Kiwi Earnest Rutherford - they both appear on the $5 and $100 NZ bank note respectively. ...more
Das de best country
I live here, so...
Most beautiful place on the earth, untouched
22
French Polynesia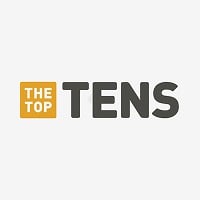 French Polynesia is an overseas collectivity of the French Republic; collectivité d'outre-mer de la République française, sometimes unofficially referred to as an overseas country; pays d'outre-mer.
Better than france
This part of France is a real Paradise on earth, lots of splendid coral atolls and volcanic islands with among the most beautiful beaches of the whole world.

Bora Bora alone is the paradise with the largest atoll in the world and surely the most famous.
Lol are you kidding me
French Polynesia with about 120 among the most beautiful Islands (Pacific Ocean).
Spread amidst the Pacific Ocean, halfway between Tokyo and Chile's Santiago, the French Polynesian archipelagos are found, 5 in total.
After visiting French Polynesia, and having seen its mixture of spectacular mountain peaks, wild and lush vegetation, and the clearest waters ever, any tripper will be able to understand why Tahiti is often called the &quotIsle of Love&quot or &quotParadise on Earth&quot.
23
Mexico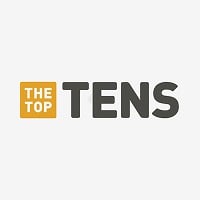 Mexico, officially the United Mexican States, is a federal republic located in North America. The country is located between the U.S. and Central America, and is known for its Pacific and Gulf of Mexico beaches and its diverse landscape of mountains, deserts, and jungles.
THE BEST FOOD 100% recommend to go there.
come on
How is French Polynesia more known than Mexico it is by america on the map so it should be to be obvious to spot
Mexico is rich in culture food and in history. It has some of the most well know beaches and cities. It is one of the countries with the most amazing food and has one of the most beautiful flags worldwide. Although its government isn't that good and there has been a lot of violence for more of a decade, it is an amazing and beautiful countries.
24
Indonesia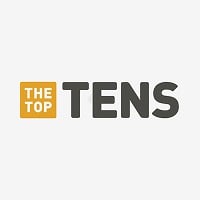 Indonesia, officially the Republic of Indonesia, is a country in Southeast Asia. Ruled by the Dutch for over 300 years and Japan for 3 years and 6 months, the country gained independence in 1945, or exactly in 17th August 1945. Jakarta is the capital city, located in the island of Java. Major languages ...read more.
This country also known as the biggest Muslim country in the world, they had more than 17.000 islands, 700 languages, and projected to be the 4-5th as the largest economy growth in 2025
Indonesia is the most beautiful country. In Indonesia there are various tribes, languages, religions and many more. Indonesia has abundant natural resources, diverse food, interesting culture, and natural beauty that spoils the eyes.
Indonesia should in top 20. I really know that. Now the world aware of Indonesia, the most beautiful country in the world.
I wonder why this country is not included in top ten most famous country, this country map is clearly printed on world map and globe, and only blind people who couldn't see that. But seriously, this country is absolutely awesome and beautiful, you don't need to go to bali or mount bromo, just visit every mountains and forest in Indonesia, they are all beautiful.
25
North Korea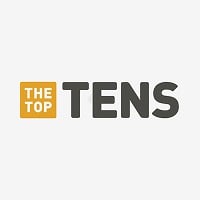 The Democratic People's Republic of Korea, also known as North Korea, is a country in Eastern Asia. Its capital is Pyongyang. It is currently ruled by the dictator Kim Jong-Un, after inheriting the title from his father, Kim Jong-Il, who in turn inherited it from his father, Kim Il-Sung. ...read more.
It's (in)famous despite people not knowing much of it.
Yeah its famous from that fat ass Kim.
North kore is not famous, it's infamous
Not the best country, but I'd say it's pretty famous that if you asked someone on the street they'd probably know of it.
26
Seychelles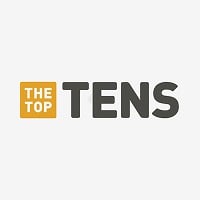 Seychelles, officially the Republic of Seychelles, is an archipelago and country in the Indian Ocean.
No offense to the people of Seychelles, but this is honestly an irrelevant country. I never heard of it. I don't hate it either, its just. Wow, I didn't know this existed
What are those? Seychelles? Never heard of em.
Love my home country seychelles, and seychelles a place not a those stupid 3 year old kid
Lol this is probably top 10 most unknown countries. It has a population of like 95000. It was probably some kid that told his whole school to gote.
27
Mauritius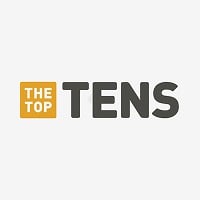 Mauritius, officially the Republic of Mauritius, is an island nation in the Indian Ocean about 2,000 kilometres off the southeast coast of the African continent.
I didn't know about this country untill I am was 22
Paradise island and best tourist destination
28
Nigeria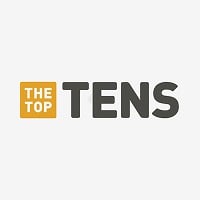 Nigeria, an African country on the Gulf of Guinea, has many natural landmarks and wildlife reserves. Protected areas such as Cross River National Park and Yankari National Park have waterfalls, dense rainforest, savanna and rare primate habitats. One of the most recognizable sites is Zuma Rock, a 725m-tall ...read more.
Nigeria should be among the top 15, it's definitely top 3 if not 2 in Africa
Nigeria should be one of the top ten
Nigeria is very popular in tens of many things they are involved around the word I love Nigeria up shy you go I pray
Na lie we they 10
29
Switzerland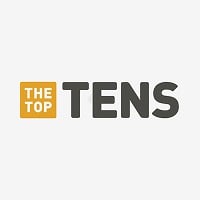 Switzerland, officially the Swiss Confederation, is a federal republic in Europe. It consists of 26 cantons, and the city of Bern is the seat of the federal authorities. ...read more.
Did you say... CHOCOLATE!
Well, Switzerland is a amazing and peaceful country, considering its last war was like 200 years ago or something, and I'm not byest, I have no Switzerland blood but it's a great country in general
How could one not love Switzerland, it is full of cultural spirits, we have the Alps and are legendary cheese and chocolate producers. We have an incredible Government. Little is there to see of Dirty roads or something being unorganised. Switzerland has the best humour and is neutral making Switzerland a very safe and equal place. We are full of new invention and some of the finest watches.
How about best cheese and famous chocolates
I really want to SKI in Switzerland
30
Algeria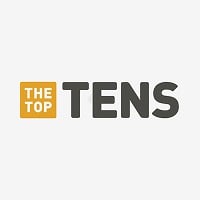 Algeria, officially People's Democratic Republic of Algeria, is a sovereign state in North Africa on the Mediterranean coast.
Beautiful music and country
Its a really nice place... The culture, there music, food, people... Incredible.
A very amazing country, love their coffee, their food, people there are so funny and they have the best taste on clothes. I've been there for two days with my father, sad that I couldn't stay there for a few more days to enjoy the beauty of this country. Chicks there are so pretty :D
I love Algeria, its great!
31
Scotland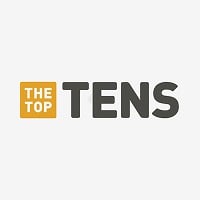 Scotland is a country that is part of the United Kingdom and covers the northern third of the island of Great Britain. Scotland is the most mountainous, and least densely populated country in the United Kingdom.
Just so sound and adore the accents :) Blessed with such a beautiful landscape.
Scotland is a great place with loads of inventions that we use everyday great environment and lovely people
Most inventions (definitely not England). If it wasnt for Scotland the British empire wouldn't have been half the size. Also scottish contribution in the American civil war.
Scotland is a awesome place
32
Tunisia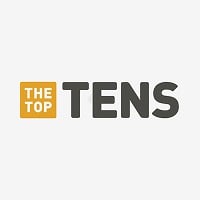 Tunisia, officially the Tunisian Republic or the Republic of Tunisia is the northernmost country in Africa, covering 165,000 square kilometres.
Beautiful country ever!
The beauty of Tunisia is a fine mix of European and Middle Eastern culture with its rich history and scenic views
We r stupid here $hit
Great history between carthage and Rome
Tunisia's benches are cool and clean
33
Portugal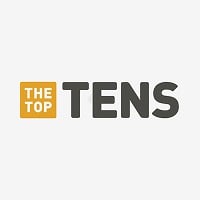 Portugal (est.1152), officially the Portuguese Republic, is a country located mostly on the Iberian Peninsula in southwestern Europe. It is the westernmost country of mainland Europe, bordered to the west and south by the Atlantic Ocean and to the north and east by Spain. Its territory also includes ...read more.
We discovered the world a country of pioneers of discovery, pisses me off that spain england and france get all of the fame. We were the pioneers they just followed like sheep.
It has the best soccer player playing for Portugal C. Ronaldo, and it has the most nicest and friendly people and it has almost every thing you need. It just is a small country and many people don't now about it.
Portugal has a great history and weather and also food, there are nice people that have fun cultures. We were the ones to give Indian chillies so without us curry would never be here, we have the longest empire starting from the 14th century and then ending it at 1999 and our empire spread across the world from Brazil all the way to China also a portugese man was the first person to find and discover India, we need better fame and seriously we are below Israel come on people you know we need to get higher up the board.
Heroes of The Seas, We Gave New Worlds To The World.
34
Botswana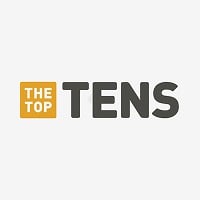 Botswana? Totes wanna go there!
Scotland, Ireland, Wales, Mali, Russia and Germany are the friendliest countries but Canada, The Bahamas, Brazil and South Africa are the most beautiful countries. However there are countries in the world I have never been. I also think London and Glasgow and maybe Brazzaville have lots of attractions but Moscow, Cairo and maybe Aberdeen have the most beautiful architecture. From a Canadian with Scottish and Irish grandparents visit: Aberdeen for all round lovely, festive and vibrant atmosphere with plenty of historic sights, Glasgow, Cardiff or any republic of Ireland city for lovely people, London if you want to keep busy, South Africa, Brazil, Canada for spectacular scenery, republic of Ireland, yorkshire and any place in wales for beautiful countryside, Glasgow, Aberdeen,Moscow and Cairo for culture and architecture. I also love New Zealand. God bless Canada and it's beauty.
P.S London is not very friendly.
P.P.S Greenland is spectacular
35
Bangladesh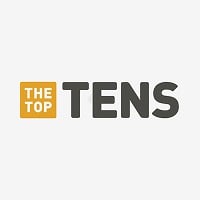 Bangladesh, on the northern coast of the Bay of Bengal, is surrounded by India, with a small common border with Myanmar in the southeast. The country is low-lying riverine land traversed by the many branches and tributaries of the Ganges and Brahmaputra rivers.
I love bangladesh
Its interestong
Bangladeshi is Growing fast
Good culture
36
Israel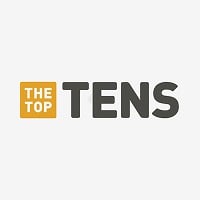 The State of Israel is a country in the Middle East and the only country with a Jewish majority in the world but arab, african and east asian communities still can be found. ...read more.
There are a lot of jew posing as foreigners here.
So many isreali shills on here.
For me too, the best country in the whole world where God was born the city of Jesus our Lord that's why I love so much because of him. I love this country more than my country Love from Philippines.
A country full of love, religion, food, entertainment, beauty, nature, and peace. Israel truly should be #1.
37
Denmark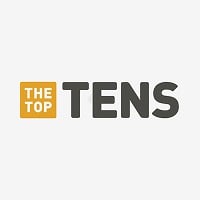 Denmark is a Scandinavian country in Europe. The southernmost of the Nordic countries, it is south-west of Sweden and south of Norway, and bordered to the south by Germany.
Great country really want to go there
Great country with great people! Home to the happiest people on earth!
We are the best :-)
What are we doing down here..?
38
Belgium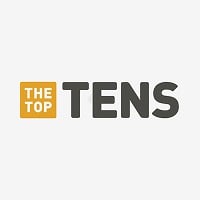 Belgium, officially the Kingdom of Belgium, is a country in Western Europe bordered by France, the Netherlands, Germany and Luxembourg. A small and densely populated country, it covers an area of 30,528 square kilometers (11,787 square miles) and has a population of more than 11 million.
The heart of Europe, best beers of the world, French fries, chocolate and the city of Bruges is too beautiful.
Most open minded country in the world! Little country but full of treasures!
Best beer in the world
I'm belgian we are known for having the best waffles. But still many problems with my country.
39
Bhutan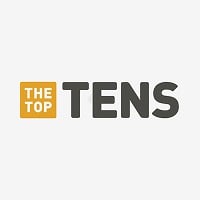 Bhutan, officially the Kingdom of Bhutan, is a landlocked country in South Asia at the eastern end of the Himalayas.
Yes certainly one of the most famous for beauty of country and people. - AldoMac
Bhutan mean in Urdu language shoes
That's my first one of my favorite country of the world!
Go there
40
Ecuador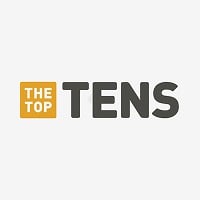 Ecuador, officially the Republic of Ecuador, is a representative democratic republic in northwestern South America, bordered by Colombia on the north, Peru on the east and south, and the Pacific Ocean to the west.
Has the most kinds of birds per square meter. It has the best chocolate I ever tasted. The Ecuador cloud forest is one of the most beautiful in the world. And finally the food is extremely exquisite and divers.
What a beautiful country. It so small and yet it has everything! The Galapagos Islands, the cost, the mountains, and the jungle. The food is exquisite and the weather perfect. #1 Recommended place to visit!
The beautiful Galapagos islands, the Andes mountains, beautiful women and beaches, ranked number 1 in bananas and best place to retire, great weather, the amazon rain forest, and also apparently largest measured average penis size in the world.
Ecuador is number one
41
Kuwait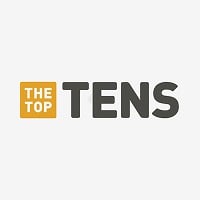 the best
Kuwait one of the rich country
I live in Kuwait
42
Namibia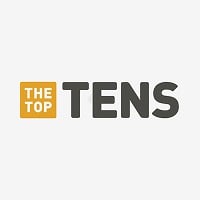 Namibia, officially the Republic of Namibia, is a country in southern Africa whose western border is the Atlantic Ocean.
Namibia only has like 1tree
It's pretty amazing, I guess. Oh wait I was thinking of Botswana
43
Afghanistan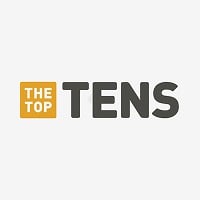 Afghanistan, officially the Islamic Republic of Afghanistan, is a landlocked country located within South Asia and Central Asia.
Beautiful Persian country
The fifth cradle of world civilization, the heart of Asia and the mineral country.
A country with various kinds of nations unfortunately facing crisis of discrimination among, but again having the best solidarity against foreign people, People who defeating super powers of century 19th and 20th ( G. Britain) more than 3 times and Soviet Union once.
A country facing war & battle for three centuries started from the emperorship of Ahmad Shah who dedicated the kingdom to a specific nation ( pashtoon).
Nice people, culture history landscape and especially nice food!
Today People saying about Afghanistan &quotA country facing war & battle for three centuries&quot but we will make it batter more and more, taking opportunity make it beautiful as know from Name and defeat from threats...

We will say stop to Darkness and gives our blood and make it green (Look to our Map)...
44
Cambodia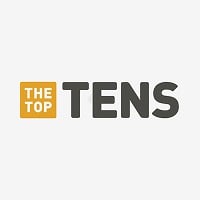 Cambodia is a Southeast Asian nation whose landscape spans low-lying plains, the Mekong Delta, mountains and Gulf of Thailand coastline. Its busy capital, Phnom Penh, is home to the art deco Central Market, glittering Royal Palace and the National Museum's historical and archaeological exhibits. In ...read more.
I love cambodia because it is beautiful
Cambodia is amazing
1 of the best country in the world. Currently the 69th famous country in the world.7th best in the WORLD OF WONDER.1 of the most visited country in the world.
I love my country
45
Iran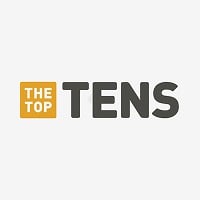 Iran, also known as Persia, officially the Islamic Republic of Iran, is a sovereign state in Western Asia. The capital city is Teheran and the major city is also Tehran. The country's official language is Persian. ...read more.
Iran is the one and only pearl in the world I love Iran sooo much it's really a historical country and all of that and by the way I'm from UK, London
Most historical country in the word
I love Iran my whole family are from there everything is amazing but there is a problems that Iran are struggling wit but the USA and UK are helping but I love it the culture, food climate everything. My family is also from different parts of the huge country south north west east all corners Iran is paradise on earth
With attractive culture and friendly people...
A piece of Paradise on the earth...
46
Senegal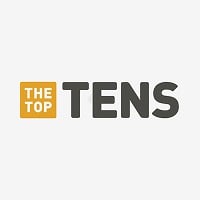 Senegal (French: Sénégal), officially the Republic of Senegal (French: République du Sénéga), is a country in West Africa . Senegal is bordered by Mauritania in the north, Mali to the east, Guinea to the southeast, and Guinea-Bissau to the southwest . ...read more.
I've been there twice, and it was fun!
Awesome! I have been there once and it was so fun!
47
Suriname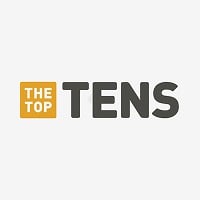 Suriname, officially known as the Republic of Suriname, is a sovereign state on the northeastern Atlantic coast of South America.
Very nice country. Great food. you can get great houses there.
Beautiful country :-).Whit allot of green :-D
48
Sweden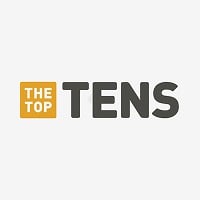 Sweden, officially the Kingdom of Sweden, is a Scandinavian country in Northern Europe. ...read more.
The best good food like meatballs
How come it isn't higher? Sweden was around one of the first countries I ever learned existed
Best country ever
Top Ten!
49
Poland
Poland is one of the strongest countries I know, and also has the power of independence. Poland is underestimated and most people don't know about their amazing history, food and people.
Poland is the rectum of Europe.
Poland is a bucket of urine to drown rats in.
Poland is the best there are warm hearted people and its history is amazing and interesting most of the world wide famous people are from there polish girls are beautiful and polish people are talented gifted and inteligent its one of the most beautiful countries I've been in
50
Sri Lanka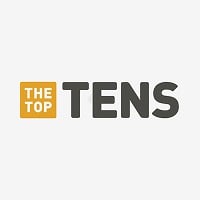 Sri Lanka, officially the Democratic Socialist Republic of Sri Lanka and known from the beginning of British colonial rule until 1972 as Ceylon, is an island country in South Asia near south-east India.
One of the wonderful islands in the world."WONDER OF ASIA"
Most generous people in the world
Sri Lanka is the most beautiful island. I love it's places. It's really an amazzing place. I wish I could visit it again. I just loved the place a lot. The country is really natural and there is a lot to see. Sri Lanka is the best place I visited.
Most beautiful island in the world. I love Sri Lanka.
PSearch List