Most Hauntingly Beautiful and Sad Songs
Title is quite self explanatory. Just a list of songs that make you look at everything a little differently after listening to them. Very sad, but in the best of ways.

1 My Immortal - Evanescence

Amy Lee's voice is beautifully haunted as she sings about a loved one who won't leave her alone after their death. Her voice mixes with the piano to dreary a euphony of sadness.
This is The Best song, This is a Beautiful
One of the saddest songs ever written.
Such a beautifully sad, heart-wrenching song. Amy Lee is an amazing vocalist, and her songs reflect on the true tragedy of life. While many consider it to be lazily written, I understand the true meaning of the words, and the emotions evoked in this song. A haunting melody accompanied with an almost overwhelming sense of loss and grief, along with the piano, and you have the perfect expressive song that still lingers in your heart afterwards. For lovers of this song,moisten to Lost In Paradise by Evanescence, and Imaginary, also by Evanescence.
2
Tears in Heaven - Eric Clapton

It's a song about his dead child and his struggle with how can he be back with him. There isn't a way. There's nothing he can do for his child. Ever. possibly not even being reunited in heaven when it's his time to go. Obvious winner.
Such a beautiful song.
A song which expresses pain literally
About as powerful as music can be.
3
Hallelujah - Jeff Buckley

This song is so melodic and flows perfectly. His voice is breathtaking for this kind of song.
The fact that he died, shortly after recording this, makes even more haunting
To me it doesn't get more haunting than this!
This song is like a prayer and raises me to a higher plane each time I hear it. I It literally has an effect on one's soul.
4
Nella Fantasia - Jackie Evancho

Jackie's songs have a haunting quality about them because of her exquisite tone, pitch and interpretation of each one. She leaves her listeners spellbound and in awe.
The beauty of Jackie's voice will haunt you for weeks after hearing her in concert! This I know!
I would have chosen Dark Waltz sung by Jackie, but anything she sings is beautiful
Not really a sad song, but hauntingly beautiful, definitely. - BobG
5
How to Save A Life - The Fray

I love this song, makes me cry almost every time. It's just so emotional and so pure.
This song is amazing all in its own. If you really miss someone and you just sorta want to cry this is the perfect song to listen to
Beautiful song, it haunts me because of the words, music, and the raw pain and truth deep in the song.
Yes I like this one
6
Hurt - Johnny Cash

The original is good but the Cash version just resonates deeper with me. It unfortunately reminds me of my son who came to a place in his life where he became a drug addict and would hurt (cut) himself. For me this song gives me a (probably false) sense of why. But I break down every time I hear it and can't turn it off.
Honestly I always hate when Cash's version makes lists over the original. My biggest problem has always been a simple change of a lyric he made. I wear this crown of thorns does not fit the song. The song is sung from the perspective of someone who is in a very low place emotionally. Yet changing the lyric to crown of thorns invokes a completely different image. Also I always liked how in the original the background music gets louder right at the last line and drowns it out. The last line " I would find a way" represents hope. It is about the only hopeful line in the song. The background music adds depth. After everything he still has hope. It is faint and drowned out by the noise around it but it is still there underneath it all. Johnny Cash's version is still a great song but in my opinion is not above the original.
This song is a real tearjerker for me. Whenever I hear it, it just gets to me for some reason. He's got such a sad voice and the tune is so haunting.
Non of these compare to this song, I know it was a NIN version original but Cash makes it his own with his haunting acoustics, subtle guitar and mellowing piano, I can't here this song I can feel my self welling no matter the mood, this rendition of hurt is truly amazing
7
Creep - Radiohead

Feels like how I feel. It feels like a demonstration of what I am in a way, of how I think people think of me.
Simply the most beautiful sound in the world
We all feel like this... This song is haunting.. We don't know enough about what happens to others..
Haunting!
8
Concrete Angel - Martina McBride

I remember being a little girl and watching the music video on the T.V. while I ate breakfast and bawling
I literally spent a whole weekend singing this song and crying; for absolutely no reason. It's so beautiful that I would totally do it again.
This song made me cry when I first listened to it, and I almost never cry.
One of my favorite songs of all time. X3 - LpsDisneyTmntFreak
9
Fiddler on the Green - Demons & Wizards
Easily, Top 3. This awesome ballad in based on real life events: the singer & lyricist saw two car accidents in one week (same place! ) and a boy and a girl were killed.
The singer /lyricist turned this tragedy into a sad but beautiful story:

Death took the life of the boy by mistake and to make up for it, the reaper comes back to take the life of the girl, who his soulmate would have been in life. The reaper asks the girl: "Would you mind if take you? "

The singer uses several voice intonations to communicate the emotions - angelic, melancholy, innocent, ghostly, funeral, dramatic and harsh.
Also, the long scream at the end is insane - I think this scream represents the pain of the body when the soul leaves it. Then pain goes away.

Amazing vocals start to finish, hands down. This guy will leave you in awe. - Metal_Treasure
My favorite song.
The vocalist is Hansi Kursch, lead singer of Blind Guardian and my pillow waifu.
The guitarist is Jon Schaffer of Iced Earth.

Easily my favorite song on my favorite album.

I hope they make another album soon, they haven't toured in 16 years.

The Bard Song by Blind Guardian is a close second hauntingly beautiful song.
10
Angel - Sarah McLachlan

No wonder they used it in those commercials - blackflower
Absolutely heartbreaking
My favorite song
I finally found a good sad song that is not rock :O MAGIC!
The Contenders
11
Hurt - Christina Aguilera

Beautifully sung w/ so much heart. The video reminds me of my sister & my father. If you can, look up a live rendition...so Emotional.
12
How to Disappear Completely - Radiohead

Filled with pain and emotion Radiohead delivers a song that may not be catchy the first time you hear it, but gradually you will find it pulling you in. Perfectly captures the feeling of being invisible.
Aw man this hits the heart so, so hard - it's like you're feeling Thom Yorke's absolute pain, not only through his lyrics, but through that achingly awesome voice of his.
The vocals, the music, the lyrics, the music video everything about this is so haunting that it might make you extensively depressed if you listen this quite a few times alone.
No other singer matches Thom's pain like this, especially the falsetto at the end. Absolutely gut wrenching but so beautiful at the same time.
13
Breathe Me - Sia
Deep lyrics paired with a great tune topped with the unique, amazing, and out-of-this-world vocals of Sia. Highly recommend you to listen!
You may recognize this song from the final episode of six feet under. This is my favorite sad song ( other than my immortal)
This song just hits somehwere in my heart every time, her beautiful, breathtaking voice, the haunting piano in the background, and the words that just seem to understand. Such an amazing piece of music!
Such a deep and emotional song with haunting lyrics and music
14
Wake Me Up When September Ends - Green Day

Billie Joe has the innate ability to write songs that are relatable and almost haunting in their true nature. Wake Me Up When September Ends is a perfect example of what he can do as a songwriter, not just as the punk rock frontman of a world famous rock band to which many people dismiss him as mediocre. But he's not. He is a talent Just by opening up about a part of his life that he had not displayed prior, he really came through and proved just how valuable his is as an artist. RIP Andrew Armstrong.
This song is about the death of Billie Joe's father. Is such an emotional song, with such beautiful lyrics. - georgielikesgreenday
I cry every time I listen this song. Beautiful.
This is a very great song. It always motivates me to write a song. Love you Green Day
15
Jar of Hearts - Christina Perri

I can't believe how much I love this song. The emotion she puts into it is AMAZING
It is amazing, beautiful and emotional
16
Til It Happens to You - Lady Gaga

So beautiful and every word holds so much meaning and emotion. An absolutely gorgeous song with a very powerful meaning.
This song is reality
17 Once Upon a Time in New York City - Huey Lewis
18
Beyond the Realms of Death - Judas Priest

It's about suicide. The vox, lyrics, melody, chorus and the first guitar solo are of haunting beauty! - Metal_Treasure
Just superb
19
Empty Garden - Elton John

Great song about the murder of John Lennon (the gardener in the song). This song is rarely performed live because Elton said that he still gets emotional about it.
Maybe I'm biased because Elton John is my favorite artist, but I just marvel at how beautiful this and so many of his other songs are.
20
Nightswimming - R.E.M.
My favorite song of all time. A masterpiece on a the masterpiece that is "Automatic for the People". Those lyrics, the somber and soaring strings...just amazing.
I finally watched the video and like the movie Cinema Paradiso, it transported me to a time when I was innocent and the world was unrolling under my feet.
21
Down Where I Am - Demons & Wizards

A father rejects his newborn child diagnosed with Down Syndrome. This ballad describes the struggle of the father and the emotions going in and out of his mind.

"I don't wanna hold you
(Please tell me why)
I don't wanna see you
'Cause even your smile hurts
Oh, it hurts like hell
...
Life goes on it surely will
Without me it will wither
...
My tear of joy turned into grief
(I don't wanna stand it anymore)". - Metal_Treasure
Whoever is adding these Demons and Wizards songs on here is awesome. I prefer Fiddler on the Green, but this was over all a pretty good album.

However if you're doing metal that is hauntingly beautiful, it should definitely include Rundtgåing Av Den Transcendentale Egenhetens Støtte by Burzum.
22
Hurt - Nine Inch Nails

It's sadder than the Johnny Cash cover. How he whispers most of the song. You can feel the pain. - MEparandriod
The lyrics and the emotion in his voice are just so raw they make me cry when I listen to it.
I found this song through Rick and Morty and I love it
23
Fields of Gold - Eva Cassidy

Ever's voice is truly angelic. The way she covered this song is phenomenal! Such a beautiful and calming version of fields of gold. Love love love...
Such an amazing voice! Haunting.
24
Space Between - Sia

25
Skyscraper - Demi Lovato

Its inspirational. Its beautiful and sad but in a good way.
26
Lovers - Jackie Evancho

I bought the movie. in my humble opinion Jackie does a better job, plus watching her sing it gives the listener a powerful emotional connection.
From the movie "House of Flying Daggers", which is a very sad movie.
Tough to pick between this, Nella Fantasia, and Mi Mancherai, with her performance on her PBS Great Performances "Dream With Me In Concert", I have to go with it.
No one does this better than Jackie. - BobG
27
Hello - Evanescence

" Suddenly I know I'm not sleeping
Hello, I'm still here All that's left of yesterday "
Amy's voice so beautiful and hunting...should be number 1
Should Be number 1 - mood333
I love it, I love her voice, it's like har voice makes her voice makes me even more sad.
wow
28
Goodbye May Seem Forever - Jeanette Nolan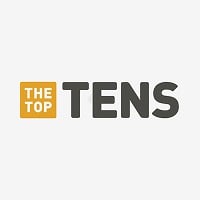 29
Father - Demi Lovato

30
Rains of Castamere - Jackie Evancho
Jackie Evancho demonstrates time and again there is no one that can compare with the awesome beauty of her voice. Simply outstanding.
Mesmerized for days since this was released.. on replay for hours.. under a spell.. can't stop listening..
Up, Jackie! You're the best!
Now THIS song is much sadder than "Nella Fantasia." Pride goeth before a fall, that's the tragic message of this song from Game of Thrones. Jackie's voice gives the song a haunting, mournful quality. - BobG
31
Mad World - Michael Andrews

This is the most hauntingly beautiful song I have ever heard. The first time I ever heard this was when I was like 9. I was watching Smallville and this song came on at the end of the episode. I have never been more entranced by a song in my life.
32
For the Love of a Daughter - Demi Lovato

33
Part of Your World - Jodi Benson

34 Nothing Compares 2 U - Sinead O'Connor
35
I Just Don't Think I'll Ever Get Over You - Colin Hay

36
Teen Idle - Marina and the Diamonds

37
Born to Die - Lana del Ray

This song is not just sad. It is a powerful moment to share with Lana, who's such an underrated artist.
Only 52? Why? This is a great song, & very sad. - Fan_of_Good_Music
Such a great song from a very talented woman.
Love her!
38
Let It Go. Idina Menzel

39
Elizabeth on the Bathroom Floor - Eels

This song is simply amazing. The lyrics are so simple, but leave you thinking about their meaning for hours. Especially when you learn that he wrote the song for his sister Elizabeth, who killed herself after a long battle with depression. Such a hauntingly beautiful song.
Short song with long lasting effects. Its about the singers sister during her last moments before killing herself. The eerie electric guitar is like a creepy lullaby.
It just hits you!
40
Love the Way You Lie (Piano Version) - Rihanna

41
Nights in White Satin - The Moody Blues

This is so magical and haunting and I don't quite know why but it does make me have goose bumps after all those years (I'm 57 tomorrow! ) But to me if you don't feel joy or sadness or want to leap around listening to a song then it's almost not worth listening too. I suppose if it's a 'relaxing' tune then it's different!
Totally agree about the line where they sing 'Letters I've written, never meaning to send'...After my divorce sixteen years ago I wrote so many letters and never ever sent them but I did notice as time went by, my letters were less and less angry and bitter and they also became more fair and understanding...it must have been therapeutic for me. I do have to giggle a little because I was quite young then this group were around and unless we saw the actual album we didn't see names of artists or songs spelt out so I thought it was 'Knights' in White Satin,' which is a little bit of a ridiculous image! Sorry one and all if I've ruined the magic! :) But this song will ...more
The beginning of this song almost made me turn it off, but the moment I hit the chorus I was enthralled with the violin, singing and drama of the whole song. "Just what I'm going through they can't understand" Lyrics that would be cliche in any other song, but not in this one. And of course the wonderful flute only adds to the songs appeal.
The most beautiful, haunting, song ever written. There is no comparison by any other group who write their own material.
'Letters I've written, never meaning to send..."-This line does it for me! As if the music was not beautiful enough...
42 Stairway to Heaven - Led Zeppelin
43
A Little Bit of Everything - Dawes

44
Forgiven - Within Temptation

Wonderful wonderful song. Amazes me not more people know of this wonderful song and its not more popular and well known
Great song, I also think Our Farewell, Memories & Say My Name are excellent sad songs with meaningful lyrics.
Talks of love and loss and the strength to move on.
45
Baby Mine - Betty Noyes

46 The Whisperer - David Guetta
47
Who Am I Living For? - Katy Perry

48
Everything Means Nothing to Me - Elliott Smith

Definitely was a hard decision to pick between this song and "How To Disappear Completely". In the Radiohead song, the part that always gives me chills is at the end when it almost sounds like he's crying, "I'm not here - this isn't happening. " But in this song... Geez. It's so... Yeah, hauntingly beautiful. Damn eerie. Elliott Smith was the master of hauntingly beautiful songs.
The first time I heard this it conjured such an image that I can still recall it vividly. The back story is also just as striking as the song.
This song is all consuming, making you spiral down into a reality that stops existing the second the song stops. Needle in the hay is worth a mention too
49
Toxic - Robbie Williams

Sad, beautiful and very emotional song
50
Stan - Eminem

Amazing story telling from one of the best rappers, this song is like an emotional rollercoaster. You can feel the anger and hate building up and leading to an intense part that may be shocking if you listen it for the first time. The part that gets me is the last verse, when Eminem says 'Come to think about it, his name was... it was you. Damn'. Should be top 10
...but dido's background in it... she has a hauntingly beautiful voice...
PSearch List