Most Underrated Female Singers
This is a list that unfortunately shows the unseen talent of this girls. As it should be I would like to respect my opinion in this list. So hope you like it or hate it whatever.
The Top Ten
1
Jackie Evancho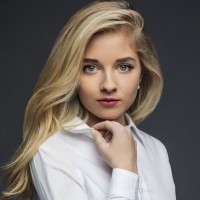 Jacqueline Marie "Jackie" Evancho is an American classical crossover singer who gained wide recognition at an early age and, since 2009, has issued an EP and five albums, including a platinum and gold album and three Billboard 200 top 10 debuts .
A voice such as the world hasn't heard in generations. This young lady is maturing from a child phenom into a beautiful star with a voice that entrances the listener. Just hearing her sing can heal your heart and soul and... For maybe just a little while, life seems a little more beautiful and you want to be a better person.
Ignored by the pop industry for being too classical, rejected by the Opera community for stealing their lunch, the most touching voice of our generation will inevitably be recognized. This magnitude of talent can't be ignored forever.
Jackie Evancho will one day be known as the greatest singer of all time. Listen to one of her songs, any song and judge for yourself.
Jackie labors in the Classical Crossover genre, which does not get the airplay or media coverage of other singers. On this site, Jackie is missing from any list having to do with rap, rock, metal, punk, jazz, ska, reggae and alt--as well as artists of the male persuasion. But her fans are deeply loyal, and there are fan clubs in such diverse areas as Europe (Spain, Germany, France, UK); Asia (Japan, Korea, China, Taiwan, Vietnam); as well as Australia, New Zealand, Indonesia, Mexico, Russia and of course, the U.S. All of this without being able to make very many trips abroad because she still lives and goes to school in her hometown. Someday she'll have the opportunity to tour all the places where her fans are pleading with her to visit.
V 11 Comments
2
Christina Perri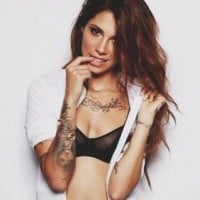 She has an amazing voice. Her songs are so great. She can sing live so good I love you christinA
She has pure talent. Jar of Hearts forever.
Oh my gosh. She has pure talent and nature beauty! She also writes her own songs with deep meanings and even sings them with such emotions! With or without auto-tune she still can sing perfectly beautiful voice. It's so so sad she's less famous than other artists.
Yes, I'm the huggest Christina Perri fan you've ever met and I'm proud of it. - Randy-Nighell
V 4 Comments
3
Amy Lee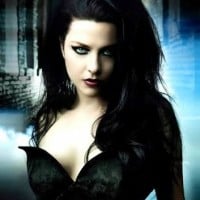 Amy Lynn Hartzler, known professionally as Amy Lee, is an American singer-songwriter, classically trained pianist and composer. She is also the lead singer to the Arkansas band Evanescence.
She's the best singer ever! - DrRyAn
It's strongly possible she has the most beautiful voice I'll ever hear
I wish she was more famous so then people will know her amazing music. - KianaLexi
She is the best female singer in the world I swear
V 4 Comments
4
Anni-Frid Lyngstad
Her voice reminds me of an evening in october with red warmth shafts of sunlight, a good red wine or honey.

She can be a rock chick, a jazzy lady or an opera singer and she have erotic in her voice (just listen to Andante, Andante or Sista valsen med dig)
5
Ariana Grande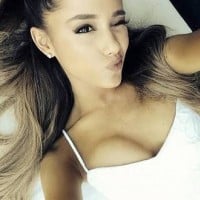 Ariana Grande-Butera, known professionally as Ariana Grande, is an American singer and actress . She was born on June 26th 1993 in Boca Raton, Florida to Joan Grande and Edward Butera. She is best known for her role as Cat Valentine on the Nickelodeon sitcom, "Victorious". She later become a singer ...read more.
Ariana Grande is OVERRATED since "Problem".
No! She's an overrated spoiled brat!
I never heard such powerful voice in a person. I heard in some Victorious episodes that when the cast are singing she overpass them in a significant matter. Well this is my Number one. B). And again by putting Ariana in first doesn't mean that's she is the best female voice ( even so she could be in a couple years)ever, the list is about the most underrated.
Let's see...songs are always playing everywhere,Is on T.V.(scream queens),voicing characters in movies,on Twitter and snapchat and musica.ly with a lot of followers/fans,ALWAYS ON MY RECOMMENDED ON YOUTUBE!...yeah,that just screams "Underrated".
V 12 Comments
6
Belinda Carlisle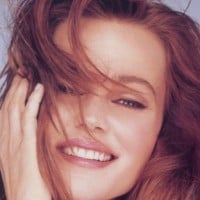 Belinda Jo Carlisle is an American singer who gained worldwide fame as the lead vocalist of the Go-Go's, one of the most successful all-female bands of all time.
A raspy, but in a good way, voice that brings her songs to life. Besides, she didn't need to use auto-tune or have sexual gimmicks for attention at the time of her fame.
7
Michelle Branch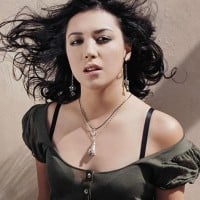 Michelle Jacquet DeSevren Branch is an American singer, songwriter and guitarist. During the early 2000s, she released two top-selling albums, The Spirit Room and Hotel Paper.
An amazing voice with a beautiful, pretty song that really deserves more views.Sadly those overrated people like Justin Bieber or Katy Perry dominate the music industry today :(
8
Demi Lovato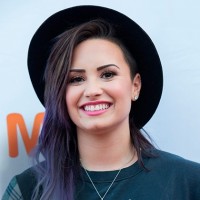 DEMI LOVATO HAS MORE TALENT THAN ALL OF THE FEMALE SINGERS! DO YOU THINK ARIANA OR TAYLOR OR SELENA COULD HIT THE VOCALS THAT DEMI SINGS IN STONE COLD AND ALL HER OTHER SONGS AND COVERS? Ariana can do high vocals yes but why does she use lip-sync and lies? Taylor doesn't deserve so many grammy nominations! One time, I searched in YouTube for "taylor swift best vocals" and there weren't.

Demi's voice is so powerul and natural and... I can't describe her! She is perfect! She was a little child and now she is so strong. She is so confident and she loves herself and she is proud of the people which are by her sight and she is proud of the body she has got now. She doesn't care anything what people think about her.

She made a Vanity Fair Photoshoot without make-up, without clothes, and without photoshot just because she is strong and confidentt and she doesn't what people think about it " demi is naked" I think it is wonderful what demi made because she loves herself and her ...more
Demi is a powerhouse and her vocal range is extraordinary. She can hit notes that no one even think about. I get so frustrated that Selena is SO overrated when she can't even sing. Demi is original and she never uses lip sync. NEVER! She's not fake and her songs are the empowering like skyscraper, warrior and stone cold etc. please listen to her and you'll surely start loving her.
I just LOVE every song Demi sings. She has true talent and can sing literally ANY song. I just wish people acknowledged her and appreciated her talent more.
She should be at Selena's fame level cause Demi can actually sing - Frankie9
V 8 Comments
9
Nicole Scherzinger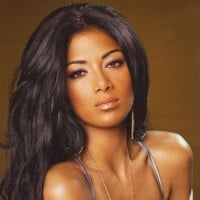 Nicole Scherzinger, born Nicole Prescovia Elikolani Valiente on June 29, 1978, is an American singer, songwriter, actress, dancer, and television personality . She first rose to fame as the lead singer of the pop/r&b group The Pussycat Dolls. In fact, Nicole was pretty much the only girl in the group ...read more.
Nicole is a beast. She can hit super high notes and sing EVERYTHING, even opera. On The X Factor, she managed to put Simon Cowell to shame big time after he compared her to a bad contestant. After she sang a part of Whitney Houston's I will always love you, Simon was silenced. If that wasn't enough, listen to her singing Phantom of the Opera, Don't Cry For Me Argentina, Ave Maria, and the national anthem. All of them are great. If only she could make better music and find a great label, she could be a superstar. As a side note, she, like Beyoncé, is incredibly hot and never ages, actually she's 3 years older than Beyoncé.
She is so talented and so underrated!
V 1 Comment
10 Kitty Wells
The Contenders
11
Elizabeth Gillies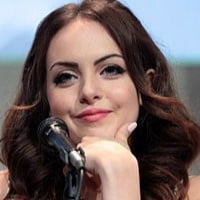 Elizabeth Egan "Liz" Gillies is an American actress and singer. She appeared in several television series and commercials, before acquiring her first significant role prior to her 17th birthday, playing Jade West on the television series Victorious.
I feel like she didn't get to showcase her talent off on Victorious. She is the only girl that isn't getting the attention (Other than Danielle) after the show has finally ended. She has a naturally beauty than the rest and has a soul-fullness to her voice that honestly deserves to be heard.

Ariana Grande and her have been on broadway together, and they are both equally great singers. Although, I do think that Ariana gets more love because she likes to put herself out there in the media more than Liz does, and she has a cutesy personality while Liz seems more mature.
She should be number one. Ariana Grande is underrated? Check out her YouTube channel. Her most viewed video has 30,000,000 something views. Elizabeth Gillies' most viewed video has 200,000 something views. So honestly, Ariana Grande shouldn't even be in the top ten. Plus, Elizabeth's voice is one million times better than Ariana's.
I love Ariana and Victoria and pretty much everyone in VICTORIOUS, but Elizabeth has this powerful, deep voice and she is a Broadway material. She doesn't get the fame she deserves, she deserves a real album and to be famous like Ari is.
Arina grande is overrated sorry I mean she doesn't deserve the number 1 spot, I hate her with a passion same with bieber, Elizabeth does need some respect.
V 1 Comment
12
Sara Bareilles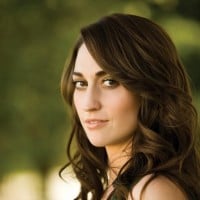 Sara Beth Bareilles is an American singer-songwriter. She achieved mainstream success in 2007 with the hit single "Love Song", which reached number four on the Billboard Hot 100 chart.
Sara Bareilles is an extremely gifted singer/songwriter/pianist who's achieved success with many of her songs, however many of her incredible penned songs have gone disappointingly unnoticed.
13
Jessie Ware
Go to Youtube type in have a listen..Then of course hit thumbs up key. You won't be disappointed. Trust!
Heard a remake of an r&b classic and It was very intoxicating. I searched her name on YouTube. And after hearing just one song I was in love. Her voice its like an Angel sent to earth to soothe our souls. I would go to her concert. Buy her CD. Join a fan club.Follow her on twitter...etc. I just hope she don't become so damn mainstream like Adele. O yea and by the way I'm 30 yr old man. And love Jessie Ware.
14
Haley Reinhart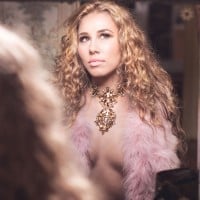 Haley Elizabeth Reinhart is an American singer, songwriter, and voice actress from Wheeling, Illinois, a suburb of Chicago.
She reminds me of a young Christina Aguilera and has an amazing voice and great control. Her good looks don't hurt either.
15
Skylar Grey
Totally true. She is one of the most underrated artists. There are really few people who know that their favorite song which they like to sing along 'love the way u lie' is writen by her & the original version is sang by her
16
Leona Lewis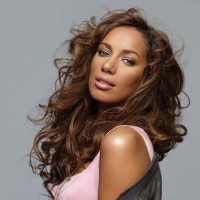 Leona Louise Lewis is a British singer, songwriter and animal welfare campaigner. She was born and raised in the London Borough of Islington, London, England where she attended the BRIT School for Performing Arts and Technology.
Leona Lewis, with all her beauty and talent, is unfortunately the most underrated female singer out there! Ughhh... It makes me so frustrated! She definitely goes to show that the popular aren't always the most talented/beautiful, and the talented/beautiful aren't always the most popular. Regardless, however, she is an amazing and charismatic woman with a humble and classy personality (... Definitely characteristics that all female singers should take note of).
This is the biggest example of underrated I mean she's synonym to underrated her voice just legendary and whole world need to listen to her
V 1 Comment
17
Joan Jett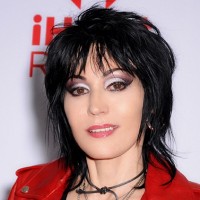 Joan Marie Larkin known professionally by her stage name Joan Jett, is an American rock guitarist, singer, songwriter, producer and occasional actress, best known for her work with Joan Jett & the Blackhearts, preceded by success with The Runaways, including their hit song "Cherry Bomb".
V 1 Comment
18
Fiona Apple
Fiona Apple is pure class. She has such a unique way of touching your soul and while you're listening to her it's like you're slowly sinking in ecstacy!
Greatest female songwriter since Joni Mitchell and her voice can destroy your heart. Her music is pure poetry.
I used to listen to so much of her music! A true talent for sure. Time to break out those albums.
19
Christina Grimmie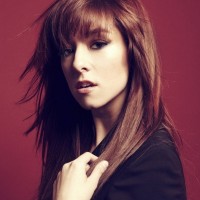 Christina Victoria Grimmie (March 12th 1994 - June 10th 2016), known on YouTube as zeldaxlove64, was an American singer-songwriter known for participating in The Voice and for her covers of hit songs by contemporary pop musicians . She was shot dead during a meet-and-greet in Orlando, Florida, by fan ...read more.
She was incredibly amazing! I'm so sad she died. We will never forget you Christina. When I heard the news I couldn't believe it.
Christina Grimmie is wicked awesome. She may not be THAT underestimated on YouTube, but to the general public she is. They just see her as another YouTuber trying to make it big. However, her voice is bigger then life. She unbelievably talented.
I smile every time I see her videos. Shes open about her Christianity. Shes inspiring, funny and loves her fans. She made it big on YouTube by HERSELF. She never asks people to subscribe shes truly amazing and I want to sing like her. Ily her
Her death was so damn tragic.wish I could go back and save everyone there including her.
V 7 Comments
20
Sharon den Adel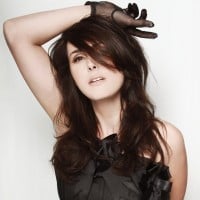 Sharon den Adel, Dutch singer and the vocalist of symphonic rock band Within Temptation. ...read more.
Sharon has such an amazing voice, I thought she was an angel the first time I heard her when I was little.
On another note how is Amy Lee ranked so high?!? She is one of the most well known female rock singers and her whole band is praised just because of her vocals. So how is she even slightly underrated
PSearch List
Recommended Lists
Related Lists

Most Underrated Female Singers of the 2000s

Top Ten Most Underrated Female Singers of 2014

Most Underrated Female Singers of the 21st Century
Top Ten Most Underrated Songs from Female Singers

Best Female Singers of All Time
List StatsUpdated 24 Feb 2017
800 votes
146 listings
5 years, 67 days old

Top Remixes (9)

1. Leona Lewis
2. Demi Lovato
3. Christina Grimmie
jatter

1. Belinda Carlisle
2. Sandra
3. Taylor Dayne
Irina2932

1. Jackie Evancho
2. Jessica Sanchez
3. Zendaya
ShyChick
View All 9
Posts
Error Reporting
See a factual error in these listings? Report it
here
.