Top Ten Most Beautiful Male Actors In the Philippines
The Top Ten
1
Richard Yap
Not only good looking but also has a good heart. :) Have been watching him since Be Careful With My Heart and I've seen some clips of his scenes in Binondo Girl and Walang Hanggan. I can say that his acting from when he started improved a lot and I can see his willingness to improve more as an actor. No matter what the role is, he gives his best to give justice to the role and he surprisingly exceeds my expectations.

He also remains humble. He doesn't let his popularity get into his head.

But what really made me admire him most is being a family man. He sets a good example on how a father and husband should be. Which makes him the ideal man of most women.
Richard Yap has set the trend of how to be a heartthrob even a man is in his 40's, but without putting so much effort to be one. He is so natural and cool that when you get to know this man well, you will love everything about him. He captured the hearts of women, from all ages and from all walks of life. He is the admiration of the young and the fantasy of the oldies haha. He puts his dedication to his craft but his love for his family always comes first. Such a total package of an ideal man. To me and to many, there is only one Richard Yap.
Even at his age, he still managed to capture the hearts of young and old, either men or women. He is not only loved because of his good looks but also because of his very humble character despite the success of his career, not to mention that he's only been on teleseryes for 2 and a half years.
The love of all generations...my day is not complete without seeing U.so I don't miss any episode of be careful with my heart, I bought all the dvd's from vol 1 to the latest released vol 17. And I am waiting for the release of your album.
2
Coco Martin
Like Angel Locsin Coco Martin is attractive inside and out and a talented actor. he proved it in indie and mainstream. he's kind and willing to share his blessings to other that's why all his teleseryes are top-rating and high rating like and Probinsyano. He give chance to others to shine and in that way they can help their families financially. He also give chance to other actors (especially action stars before) to shine again by guesting them or allowing them to be part of and Probinsyano.
He is extremely hot and yummy. He should be on the top of all. His humility is his strength, and his simplicity is his beauty as a true gentleman. He body is so perfect and desirable
Why is he number 2 he should be number 1 every one knows his number 1 now, he's the best actor in the whole world he's handsome and kind.. the most special actor ever I love you Coco Martin..
He is so humble and true in his acting, that is why every movie he makes becomes the best. He is not only handsome but true gentleman.
3
Enrique Gil
I love him so much he's Charming, handsome and so good in acting especially when acting with Liza soberano. Much love I'm a fan of you and liza
He might give the first impression of a "play-boy", but he's actually a gentleman, and someone who is family oriented. He doesn't only have the looks, but also have a good personality and character.
Can't you see his face? It's so angelic! It's like he's not 23. And the good part is he's also a good, sweet and very down-to-earth despite of being a superstar!
He's a family man. He's every girl's dream. He's not afraid to show his love especially to his fans (he value his fans a lot and sometimes doesn't care to eat just to entertain us♥) and he never fail to make us happy and proud each day. He's absolutely amazing! Angel sent from above.
4
Daniel Padilla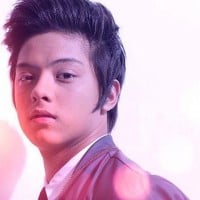 Daniel John Ford Padilla, also known as Daniel Padilla, is a Filipino actor and recording artist/bassist of the band, Parking 5. He is a talent of ABS-CBN and Star Magic and was chosen as one of the Original Pilipino Music Junior Ambassadors in promoting local music to the Filipino youth.
Selfless, puts his family first. A loving son and brother. Love kids and always accommodating and grateful to his fans. He's hardworking too, I don't know how he does it with all those cramp schedules. Take care of yourself!
He is the best actor
He is really cute and handsome
He is the king teen forever
He is the popular vote in the world..
And lastly he is really rich
Daniel deserves to won or got lots of vote cause he is a good actor gentleman, awesome, respectful loves his fans...
Lets vote for daniel go! Go! Go! #votefordaniel #
I think he is the best young actor from Philippine, he really good in acting and also so handsome...
5
Dingdong Dantes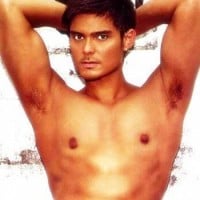 Dingdong Dantes is a Filipino actor, television presenter, commercial model and film producer. Dantes is currently working as an exclusive talent of GMA Network, and is also the Chairman of the YesPinoy Foundation and manages his own film studio named AgostoDos Pictures.
Dingdong Dantes got the best body as long as filipina showbiz is concern. He's tall, hunk and handsome. One of the best actors in philippine. Him and his beau Marian Rivera are like Brianglina of pinoy. The cutest showbiz couple ever
Dingdong Dantes, he is very manly, tall, talented, sexy, charming, handsome and nice guy. I like his personality..
Mr. Christopher Reeve of the Philippines. Finest role model.
He is handsome and knows how to portray all is character.
6
Alden Richards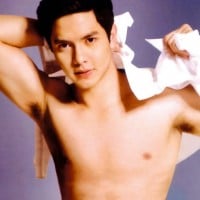 Richard Reyes Faulkerson, Jr., also known by the stage name Alden Richards, is a Filipino television actor, host, model and recording artist signed with GMA Network.
Alden Richards should be in no1, he is now the most famous and hottest man in local showbiz or I could say The Man of the Hour.
That dimple alone can say it all. He is now the hottest property of showbiz world in the Philippines right now.
Most popular among young stars of today in Philippine T.V.
Wish I May, Wish I might find a way to your heart..
7
Vhong Navarro
Vhong Navarro because of his powerful charm that attracts mostly girls! His Handsome look magnets lots of charms, he's a good actor, dancer, comedian and also a good father of his sons Bruno and Yce!

-VhongAnne Addict!
He inspire us (OnlyVhongsters) to be faithful to God. He is also a great dancer and a humble man for us. A very responsible father to his sons and a lovable boyfriend to Miss Tanya.
Vhong because, He is very good comedian, a great and sexy dance, and very cute and talented person. Also a great partner and great father to his sons..
I love Vhong! He's full package. Good-looking, talented dancer, comedian, actor, model, and can sing too. I love you Vhong always and forever.
8
James Reid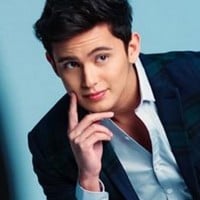 Robert James Reid is a Filipino-Australian singer, actor, dancer, karateka, and songwriter with dual Filipino and Australian citizenship.
We all know how hot and sexy James Reid is. Aside from that he is talented, intelligent and down to earth guy that lots of girls dream. I strongly believe that he should be in the top 1 or 2 because he has this so cool appeal and hot charisma. James Reid is beautiful inside and out.
I personally believe he should be in top 10. come on guys, who wouldn't find James Reid attractive? He got the charisma, the looks, talents, and his physique. He got everything! Even my family likes him whom are not really fond with liking local celebraties
He's very charming and handsome...his eyes' are very expressive...

Though he's not so fluent in speaking tagalog but still did his best.

I love him!
I personal believe that he should be in the top 10,wake up guys he is cute and handsome, all you want in a man, you can see it to james,so deserve it...
9
Xian Lim
I love Xian Lim because he is the epitome of perfection. Nobody comes close to this guy. His Chinito good looks, coupled with his tall, dashing debonair bachelor image makes him one of a kind in the local biz.
He is the ultimate hunk! Tall, lean, well toned body that is to die for.. he is perfect Captain Barbell his Chinito good looks and clean image sits well with Endorsement companies eyeing males with good boy image and clean fun.
He has the perfect bone structure. Incredibly handsome features with a charming smile and not forgetting super sleek and tall. He is a perfect package. The best so far!
Well, many girls from my place admire him so much. I don't know but when I watch his movies, well he deserve for it and he looks so cute with kim chiu... Or what they call 'Kimxi'...
10
Darren Espanto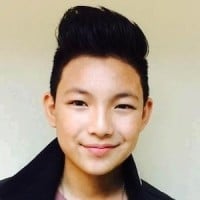 Darren Lyndon Espanto also known as Darren Espanto is a Filipino-Canadian singer. He was born in Calgary to Filipino parents. At ten years old, he won the Masters Finals of the Pinoy Singing Sensation competition in Edmonton.
Even though is still young, I can clearly see his potential.
Your so very handsome...
He's really handsome!
The Contenders
11
Aljur Abrenica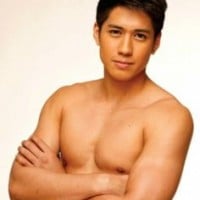 Aljur Mikael Guiang Abrenica, commonly known as Aljur Abrenica, is a Filipino actor, dancer, model and singer.
He is so cute. Every girl' s fantasy
12
Dennis Trillo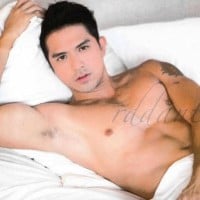 Abelardo Dennis Florencio Ho, more widely known as Dennis Trillo, is an award-winning Filipino actor, model and recording artist.
The best actors ever since..
13
Jericho Rosales
He is one of pinoy's best actor...when ever he's on screen, his acting doesn't just affect you only but it runs down deep into your soul. I watched Bridges Of Love just because of Echo. At first I watched the first 20 episodes and went and watched the last 10 episodes but because of Echo's acting, I couldn't just get over BOL so I had to watch the whole show all over again. Echo and Coco are my best pinoy actors.
Oh come on! He is Mr. Pogi right? The more he gets old, the more he become more handsome!
He's handsome in the outside and the inside.
He is so yummy and desirable.
14
Piolo Pascual
He's really handsome, hunk, tall, has charisma, a good singer and actor, model and also a producer. Ultimate heartthrob of the Philippines and the ultimate leading man. He's the dreamboy of all pinays! #1
What can I say, he's talented. He can act, sing, and he does it too well! Multi-awarded actor and singer.
I love you polo
He is so yummy!
15
John Lloyd Cruz
The Best Actor in the Phillipines...He is very intelligent and appealing!
Super handsome, but not that hot enough. :? //
16
Richard Gomez
He's the real adonis in philippine showbiz.
17
Babalu
If you want me say yeah
18
Derek Ramsey
Aside from handsome and hot, a very good actor indeed. you should be on top of the list
Macho and talented
19
Sam Milby
A very good looking and talented actor...
He is my dream date!
20
Jake Vargas
You must serve 1
21
Mark Herras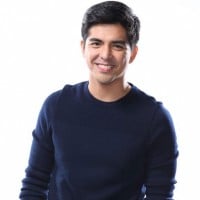 Mark Angelo Santos Herras is a Filipino television and film actor. He won in the reality talent show StarStruck aired in GMA Network.
I believe he survive all the circumstances he made. He is hansome and the bad boy of the dance floor and I think he is deserving one of the contender of being the top ten!
22 Empoy Marquez
23
Kristoffer Martin
Very good actor very handsome and so kind.
He is a good and yet very humble.
24 Jeric Gonzales
25
Kiko Estrada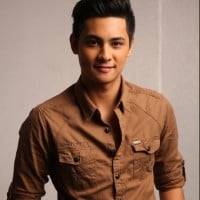 Jason Joseph Francis Carlos Diaz Ejercito better known as Kiko Estrada is a Filipino television and film actor, known for his role in Tween Hearts in GMA Network before he transferred to ABS-CBN where he appeared in Angelito: Ang Bagong Yugto and Annaliza.
PSearch List