Asian Music Artists You Want to Perform In Your Country
List of the artist from different Asian countries you dream of performing in your country. Solo artists or groups.

The Top Ten

1 Han Geng

Past super junior member he will stay an a super junior member

� Han Geng (born February 9, 1984), is a Mainland Chinese pop singer and actor well-known for his powerful dance skills. He is skillful in all China's 56 ethnic traditional dances, as well as ballet and hip-hop dance. This has won him the title of "ancing King" in China. ❤

Hangeng is the best dancing, he was borned to be on stage! I also love super junior but I'll suport him.

2 Kim Hyun Joong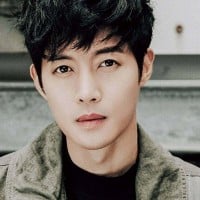 Kim Hyun-Joong is a South Korean entertainer, actor, singer, dancer, and the leader and main rapper of boyband SS501.
I would very much like to see Kim Hyun Joong perform in Brazil or in Europe. He is a very gifted artist that can express his talents with great diversity. He works hard and is always improving. He's a pro!
Kim Hyun Joong is the only star I want to see perform in my country. He is unique and so so talented. He is a great great star.
Kim Hyun Joong is the most talented actor and a singer with a beautiful voice and wonderful smile!
We very much want to see Kim Hyun-Joong in Ukraine. Come to us, we are!
3
Super Junior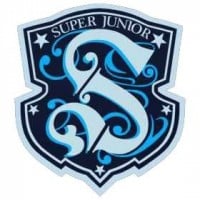 Super Junior is a South Korean boy band. Formed in 2005 by producer Lee Soo-man of S.M. Entertainment, the group comprised a total of thirteen members at its peak.
SS4 SS4 SS4 SS4 EVERY COUNTRY WANTS SS4! Laugh out loud THEY ARE A DRUG THAT MAKES PEOPLE HAPPY. I WANT THEM WE ALL WANT THEM SO PLEASE SME ALLOW THE BOYS TO PERFORM IN PHILIPPINES AND AUSTRALIA AND OTHER COUNTRIES THAT NEEDED THEM. WE WANT THEM BEFORE HIATUS
They are the best boyband, so I wasn't to see them perform in my country. Every time I heard their song it's really motivate me. They dominate the world with their excellent song and dance. Really love them. I hope they will come to perform in Indonesia soon
Which country wouldn't want them? I'm pretty sure there a thousands of people in every country that know Super Junior and it would be great if they could visit one they haven't been to. Visiting outside of Asian countries is good, then maybe they'll decide to visit more different ones.
I wish they would come to Belgium, me and my daughter are big fans of Super Junior, people in Belgium need to know how awesome Kpop is and they are perfect to introduce it here!
4
Girls Generation
I want girls generation to perform in Algeria I love them so much and because they are from the first groups that debuted and gained extreme popularity; also the girls are beautiful and respectable with no nice intentions
COME TO NEW ZEALAND GIRLS GENERATION! Love YA TAEYEON AND JESSICA!
Girls' generation for no doubt! They are the most awesome group among all the kpop groups. Sone will support them forever no matter what! LETS GO SOSHI LETS GO!
All of these artists are from Korea, Japan or China.
5
BIGBANG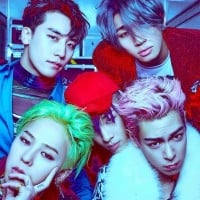 Big Bang is a South Korean boy band formed by YG Entertainment. The group consists of 4 members: G-Dragon, T.O.P, Taeyang, and Daesung.
They had a very different charm when it comes to singing, performing and dancing. They have a unique style and their song is amazing
Lol. Ofc bigbang different from other
NOT LIKE OTHER IDOLS BIGBANG COMPOSES EVERY SINGLE SONG IN THEIR ALBUM
THEY ARE THE BEST
G-Dragon I love you~ Bigbang has everything; gd is hot, top is such a great rapper, seungri and daesung have the strongest voice (and they're cute ), and taeyang is just an awesome dancer. GAO BIGBANG 3 come to Canada my luvs
6
BoA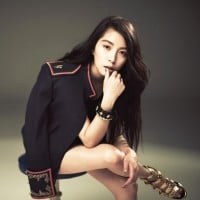 BoA Kwon is a singer born in Korea that became popular in Asia. She is known for singing in many languages, including Korean, English, and Japanese. She also is a professional dancer, as well as performer.
She has the most wonderful qualities that a girl could have. She is unique
I want her to come to California. She is such a talented singer.
7
SHINee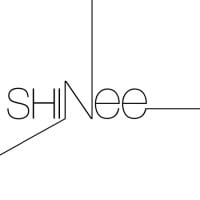 Shinee is a South Korean boy band formed by SM Entertainment in 2008. The group is composed of four members: Onew, Key, Minho, and Taemin. Originally a five-piece group, vocalist Jonghyun died in December 2017.
Shinee looks like they really do amazing performances, with all the special effects and wonderful voices. And they're so young too! They're still rising stars and performing in other countries will give them that wonderful boost. Personally, I'm a BIG fan of them. SHAWOLS
Com to belgium plaes! Xx elf's would love it saranghae shinee love you. Your music is asom
LEE JINKI (ONEW)
KIM JONGHYUN
KIM KIBUM (KEY)
CHOI MINHO
LEE TAEMIN

I WANT THEM SO MUCH YEAH!
GIVE IT UP GIVE IT UP FOR SHINEE!
8
TVXQ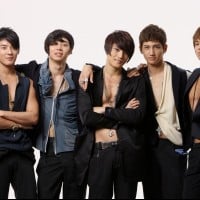 Kings of K-pop! No one can deny the glorious band of Korea "Dong Bang Shin Gi". Both A capella and dancing band: Perfect! Numerous awards and unbeatable records, even Guinness records for breaking selling records in a Japan, a foreign country, record of the most photographed celebrities, record of the biggest fanclub : CASSIOPEIA!
I would travel the world too see TVXQ But if they came too my country I would make sure too get my front spots too the concert and make sure they will have an amazing time in my country! Holland too has CASSIOPEIA's!
I want TVXQ only with all five members! I didn't vote for the duo.
9
Charice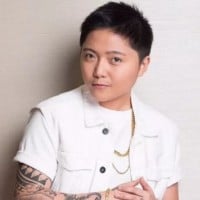 Jake Zyrus (born Charmaine Clarice Relucio Pempengco, formerly known by the mononym Charice), is a Filipino singer who rose to popularity through YouTube. He is a transgender man.
I am big fan from her her void sweet I like every much
10 Kim Jong Kook
The Newcomers
? Parannoul
? Chinese Football
The Contenders
11
EXO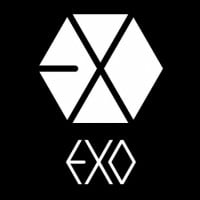 Exo is a South Korean-Chinese boy group based in Seoul. Formed by S.M. Entertainment in 2011, the group debuted in 2012 with twelve members separated into two subgroups, EXO-K and EXO-M, performing music in Korean and Mandarin, respectively.
Will they ever come 2 india! we want them 2 have concert in india
EXO oppadeul, come in to Indonesian again..! Pliss...
Lay oppa. Luhan oppa, Sehun oppa, Baekhyun oppa, and Tao oppa SARANGHAE..!
12
Amuro Nami
Number 1 diva of Asia! Not only she is a fashion icon,amazing singer and performer, but also someone who top asian celebrities look after.
13
F.T.Island
All I need to say is inside their songs and their performance! Love FT island forever! The most talented and cutest band ever!
14
2NE1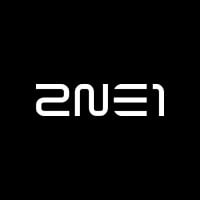 2NE1 was a South Korean girl group consisting of Bom, Dara, CL, and formerly Minzy. The group was formed by YG Entertainment in 2009.
I super love 2ne1..<3 because of their fierce look and cool performance.they have a quality of great artist in whole Asia.Their songs are all great and its super catchy you can dance to them and sing them.they are Best group in South Korea NO dOubt they are popular in the whole world
15 Utada Hikaru
16 Do As Infinity
17
S.H.E
LOVE LOVE, ABSOLUTELY LOVE THESE GIRLS! Probably the most down-to-earth celebrities you will ever find. Listening to their harmonization is like being in Heaven I hope they will one day come to America and perform! It would be an honor to see them live!
18 Sistar
19
IU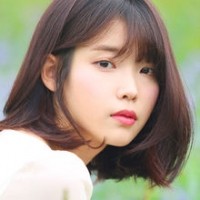 Lee Ji-eun, also known by her stage name IU, is a South Korean singer-songwriter, record producer and actress.
20
K.S. Chithra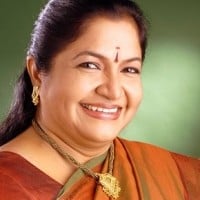 Krishnan Nair Shantakumari Chithra, often credited as K. S. Chithra or simply Chithra, is an Indian playback singer from Kerala. Chithra also sings Indian classical, devotional, and popular music.
I am big fan from her, her voice is so sweet I like every much. I want her to come to Germany.
The most beautiful woman of Asia, the most desired singer who want to see!
Always waiting every her performance in everywhere..
21
JYJ
In my opinion JYJ are the best group of Korea. They have a beautiful voice. Their music make at fans happiness. JYJ fighting!
Still waiting for them to come... Saving money to wait for them. Love they stage performance.
JYJ is artists who deserve to perform in every corner of world with talant and passion for music, with love for fans, they will be welcome to everywhere.
1. JYJ are best good singer.
2. Respectful, caring, and passionate about their work and their fans.
3. They are handsome.
22
Agnes Monica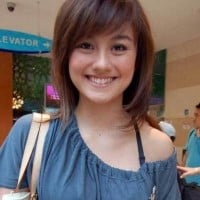 Agnes Monica Muljoto, known professionally as Agnez Mo, is an Indonesian Diva, singer, songwriter, and music producer.
Always waiting every her performance in everywhere..
23
2PM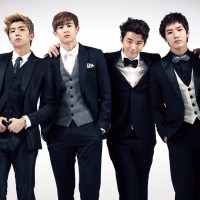 I wish 2pm concert in Indonesia again
Put your hands up put put put put
I always put my hands up 2pm
And I will still alive for you
Love you
Fighting 'SEMANGAT'
I hope 2pm will do Asia tour and go to Malaysia again.. Hope they always success.. 2PM Fighting!..
I wish I can see their stage performance once... On YouTube, looks amazing... They really put themselve in the stage for their fans
24 Yuya Matsushita
25
Fatin Shidqia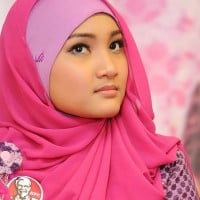 Fatin Shidqia Lubis, better known as Fatin Shidqia or Fatin, is an Indonesian singer and actress who won the first season of the Indonesian version of The X Factor in May 2013.
PSearch List