Top 10 Best Indian Dancers
The Top Ten
1
Allu Arjun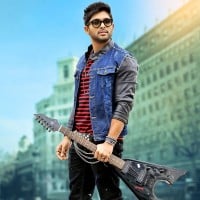 Allu Arjun is an Indian film actor who primarily works in Telugu cinema. After playing as a child artist in Vijetha and as a dancer in Daddy, Arjun made his adult debut in Gangotri. Arjun then appeared in Sukumar's debut film Arya.
It is well known that the Telugu cinema actor, Stylish Star Allu Arjun, is the best dancer in the entire Tollywood industry. Allu Arjun spellbound the audience with his awe-inspiring dance skills in his recent movie, Badrinath.
He is the ultimate dancer in India, that's it.
Allu Arjun always rocks. Guys, vote up for the great dancer of Tollywood. Oh, sorry, not only Tollywood but also the whole film industry of India.
2
Hrithik Roshan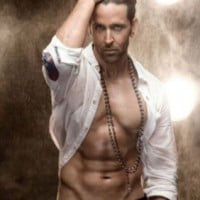 Undoubtedly, the best dancer in Bollywood, his moves are exceptional, and his expressions are very good. However, his name should only come after Shammi Kapoor and Govinda during their respective eras. If I have to pick only one, it's Madhuri, and her nearest competitor is Waheeda Rehman.

If I have to find the best dancing hero in India, Allu Arjun and Vijay can give tough competition to Hrithik. I exclude Prabhudeva from this list because he is a choreographer turned actor. Others on the list are actors who can dance. This is the difference. We can find hundreds of Prabhudevas in the current generation, but Prabhu was far ahead of others in his generation.
Hrithik Roshan is definitely the best dancer in Bollywood. From the time he showcased his dancing skills in Kaho Na Pyaar Hai, he's been an inspiration for every aspiring dancer to date. There is no dance style he cannot perform. Hrithik is known as the perfectionist of dancing, and his stupendous dancing skills are to die for!
3
Prabhu Deva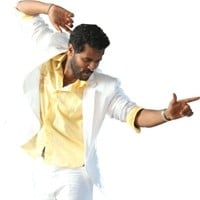 I still remember Prabhu's first movie, where he was a backup dancer in the Tamil movie Agni Natchathiram. Prabhu is actually Tamil and knows various languages. He acts in Telugu, Hindi, and Malayalam movies. I still can't believe where he is today! I'm proud to call myself Tamil. Love you, Prabhu!
Allu Arjun is not a better dancer than Deva. Prabhu knows all styles of dance in India, whereas Allu Arjun is only a folk dancer.
Prabhu is really great. He can dance even like MJ (I saw it in one function). However, he doesn't use that style because he has his own unique way of dancing. Even Lawrence has said that Prabhu is the best dancer. Prabhu has taught Hrithik for some songs. It's clearly proven that Prabhu Deva is the greatest dancer in India.
4
Jr NTR
He is the ultimate dancer in India.
He is India's best dancer, who can dance both classical and Western to perfection.
Jr NTR is a very good dancer. He can do any kind of dance, whether it is classical or Western. He is a single-take artist. Nothing can compare to his speed and perfection. So, he deserves the number one position.
5
Madhuri Dixit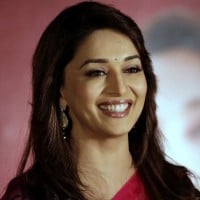 Madhuri Dixit, also known by her married name Madhuri Dixit Nene, is an Indian actress who is known for her work in Hindi cinema.
You are the best for me. People dance with steps and body. You dance with your soul! I love you, Madhuri Jee. You have been my inspiration and happiness.
I think she is simply the best. Her expressions are mind-blowing. Her smile is just everything a dancer really needs. Everything about her is like something that a dancer should have.
I love you, I respect you. I watch your songs daily. I wish God allows me to meet you. I pray that you and your family have the best life.
6
Lawrence
He is the BEST! Really, guys, if you think the others are better, just go to YouTube and compare for yourself!
I don't know why everyone recognizes only those who have the appearance to be shown. It's a matter of fact. Look at their talent. I say he is the best in serving the needy with his talent.
In my opinion, he is a better dancer than Prabhu. His dance combines all styles. He is next to my dance guru, Michael Jackson.
7
Vijay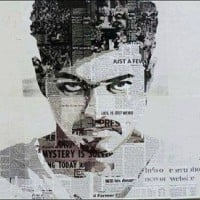 Joseph Vijay, better known mononymously as Vijay, is an Indian film actor and playback singer who works in Tamil cinema and his films dubbed into Telugu, Hindi, Malayalam and Mandarin Chinese. He is one of the highest paid actors in Tamil cinema.
Vijay should be within the top 5. He dances with ease, mostly smiling, which some great dancers don't do very often. According to me, the list should go as Prabhu Deva, Hrithik Roshan, Vijay, Allu Arjun, Lawrence, Madhuri Dixit, Shilpa Shetty, and so on.
He should be in the top 3. He is an excellent dancer. He executes difficult steps easily but in a different manner. His style, expressions, romance, stunts, emotions, etc., are all excellent. I don't have any words to say. Even children love him.
Vijay is the best among the current lot of top heroes in the industry. His expressions and the ease with which he dances are second to none. He is any choreographer's delight when it comes to dancing.
8
Shantanu Maheshwari
Well, as a dancer, I think Mr. Maheshwari is incomparable. The grace that he carries, the ease and finesse with which he dances, is mesmerizing to witness. His dance looks so effortless, like poetry in motion. You just cannot take your eyes off him. His expressions are so apt, which connects us really well with his dance. The amount of flexibility he has is commendable, and he never rushes to the next step. He always completes his steps. His steps are always very neat, clean, and crisp, and it's like he really understands the steps and the dance form. He has that attitude, that kind of swag, in his dance, and all of this makes him one hell of a dancer. And above all, he does not just dance. He PERFORMS.
He dances with the exact amount of energy the step needs and ends it with absolute grace. He executes some of the most powerful moves but with incomparable grace and class. He adds a touch of his own to each step, even a quotidian one, and even if he is dancing in the background in a group dance, your eyes are bound to land on him and him alone. Most importantly, what makes a dancer great is his eagerness to share his knowledge of dance with others, and at the age of 23, he has choreographed for people older than him, and that too phenomenally.
9
Aishwarya Rai
Aishwarya Rai is an Indian actress who was born on 1 November 1973 in Karnataka, India. She was the winner of Miss World 1994 pageant. She has done many successful Bollywood films such as Jeans, Hum Dil De Chuke Sanam, Devdas, Mohabbatein, Dhoom 2, Jodhaa Akbar, and Ae Dil Hai Mushkil. She received numerous awards including 2 Filmfare Awards for her excellent performance.
She's the best dancer! Waiting for her to dance again! No wonder why we still love her in Hollywood!
I love your dance, performance, acting, and everything that is related to you.
Aishwarya is the best dancer among the actresses. End of discussion.
10
Raghav CrocRoaz
Seriously? Real dancers like him are in 8th position, but actors are in 1st position. Half the people don't know the REAL professional dancers... By the way, love you, Raghav! You are the definition of a true dancer.
King of slow motion! King of dance! King of India! Keep it up. All the best for the future.
Love your style of dancing. You are a great dancer as well as a great inspiration for dancers like me. You are my favorite. Keep it up.
The Contenders
11
Chiranjeevi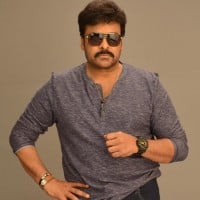 I'm not saying nobody can dance like Chiranjeevi, but only a few can. The list you have given is not accurate because we can't compare them with Chiranjeevi, apart from Hrithik and Prabhu Deva.

Chiranjeevi is a world-class dancer. Prabhu is a good dancer and the best choreographer. I hope you understand the difference between dance and choreography. Chiranjeevi's body is suited for dance, and his hand and leg movements are outstanding. Hrithik is one of the best dancers.

When we talk about Vijay, Simbhu is a better dancer than Vijay. Vijay's legs are not straight, which is very important for dance.

Kamal is okay with classical but poor in Western, and there's no need to talk about Dhanush.

I don't find anyone from the Malayalam industry, but Puneet is a good dancer from the Kannada industry.

NTR, Allu Arjun, Ram Charan, and Ram are good dancers from the Telugu industry.

Whatever I've mentioned, they are dancers, good dancers, better dancers when compared with others, but Chiranjeevi is the best dancer I have ever seen on the Indian screen.
12
Silambarasan
STR is the best dancer in India. He has a lifelong injury in his leg, but he dances to entertain people. He deserves to be in the top 5. STR is great.
He is a very cute, awesome, lovely, and energetic dancer. He tops all dancers.
He is the most consistent dancer in Indian cinema.
13
Shahid Kapoor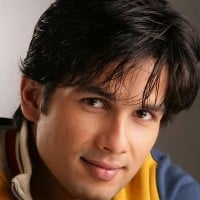 No. 10? No way! He deserves to be way higher, at least in the top 7. He is a lot better than Harman Baweja. Shahid, you rock, man!
Shahid is the only dancer in Bollywood who dances with more energy than the background dancers. He also performs each step cleanly.
Shahid Kapoor is a very good dancer. It's just that he hasn't had as many songs as compared to Hrithik.
14
Harihar Dash
Harihar Dash is the best. His dance is unique, and he has wonderful grace in his dance, even if it's a minor, excellent step.
World's number 1 dancer. Love you, sir.
He is a very good dancer!
15
Javed Jaffrey
For me, he is the best dancer. He still has the ability to perform hard and challenging steps. He was the first to introduce breakdancing in India. He not only influenced the younger generation towards breakdancing but also inspired people of age 50 and above.
His flexibility is awesome. He doesn't just dance or move. He actually sways like a wave.
He is one of the finest dancers. He killed it in the song "Bol Baby Bol." I also like his comedy, man!
16
Ram Charan Teja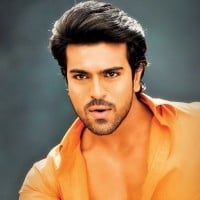 Ram Charan! My man! Your dance inspires me to keep dancing. You are better than everyone in dancing. I don't know about other stuff, but in dance, you are a king. Plus, my name is Haveesh Macha, and I am your biggest fan in the world.
Ram Charan is the best. His dance is unique, and he has wonderful grace in his dance, even if it's a small step.
He is the best dancer. People can dance like Allu Arjun and NTR, but not like Charan. He has the grace and speed.
17
Shakti Mohan
Shakti Mohan was born to dance. Her moves and expressions are just marvelous. She is the best example. Every dance beat is her heartbeat.
Shakti Mohan is the best female dancer. Her moves, style, and expressions are superb and marvelous. Love you, Shakti Mohan.
I think she makes every woman feel that nothing's impossible. When you watch her dance, many times she'll make your heart skip a beat.
18
Vrushika Mehta
An amazing dancer with fabulous charisma. She is truly an inspiration for the youth and has proved it rightfully through her unconditional passion for dance and, of course, through her works on television. Vrushika has captured millions of hearts through her dance. Therefore, she deserves to be in the top ten.
She dances with grace and elegance in all dance forms. She emotes each word of the song through her facial expressions and her dance moves. Most importantly, she truly feels the emotions in the song through dance, which reaches our hearts. She definitely deserves to be in the top 10.
Vrushika is a very wonderful and amazing dancer. She connects with her audience through her facial expressions and expresses each word of the song perfectly through her face. She is very flexible, and you cannot take your eyes off her while she is dancing. She can dance in every dance form gracefully. She actually feels the song and dances, which makes her dance more beautiful. Above all, she dances to EXPRESS and not to IMPRESS. She truly DESERVES to be in the top 10.
19
Faisal Khan
You are the best dancer. All the best for your next journey.
He is the god of dance, really amazing and cool!
You are the best dancer for me, Faisal Khan, bro.
20
Dharmesh Sir
He is the best. His moves are very crisp and sharp. He never misses any beat. For me, he is simply the best. God bless Dharmesh Sir.
You are great, Dharmesh Sir! Will I get to meet you? I am very excited! Will you please teach me to dance, sir?
Dharmesh sir is the best. But people have more popular options than him. Vote for the right one.
21
Remo D'Souza
He is a really good dancer. I want to become your student, sir. I want you to bless me so that I can become a good and well-known dancer. You are my god, sir. I worship you. I love you, Remo sir.
Remo sir is the best dancer in India.
Remo sir is the image of God's beauty.
22
Govinda
He is the most natural dancer of all time. He has expressions in every move he makes as part of dancing. The best dancers will be put to shame by his natural moves. No matter how many acrobatics you perform as part of dancing, he will put you to shame with just one of his natural moves.
Hello, this guy is a natural dancer. He should be in the number 1 spot! Go see his movies Coolie Number 1, Prem Shakti, Gentleman, and Dulhe Raja. In some of his movies, he has performed great dances. He even dances to the slowest of music. He owns the dancers of this generation. Totally awesome!
He is really an effortless dancer, and it's in the blood. No one can beat him. He still can catch the moves as well as today's generation actors.
23
Ganesh Hegde
The most underrated dancer in the Indian film industry. From Amitabh Bachchan to Michael Jackson, he is the only person in India who has danced along with major personalities. He is a better dancer than all the dancers listed above.
His ease and style are something that would take years for you to develop in yourself. Undoubtedly, he is the best pop star in India.
Killer style... India needs to get some more of such performers. Truly an international artist with flawless attempts in dance.
24
Kunwar Amar
Without any professional training, he ranked in DID 2. That's where he proved himself and also proved that it's not training that always matters, but your willpower and hard work that matter.
He is a great dancer and also a great human. He deserves much more, and his moves, especially in contemporary, are exceptional. He reached this height without any trainer. Rockstar, all the best. Your fans are with you.
Amar is a very hot, cute, and stylish dancer. I love his dancing, acting, and his romantic angles. And with Shakti, his dance is superb, and he looks so cute with Shakti. Love you, Amar (Rey).
25
Dharmesh Yelande
You are my real hero.
PSearch List