Top 10 Best Justin Bieber Songs
The Top Ten
1
As Long as You Love Me
Listen, I'm no Belieber. At least, I wasn't a Belieber before hearing this song. As soon as I heard "Baby" back in 2010 I thought that it was a girl singing. I hated that song and it got stuck in my head everyday. I couldn't stand Justin Bieber. Then one day I heard this song on the radio and I didn't think it was Justin. I never listened to Justin anyway so how was I supposed to know it was him? I fell in love with the song. The amazing melody and everything about it. I thought as soon as he got to the chorus: "This is one good singer, one great song." I looked the song up on YouTube that night and when I saw the results read "Justin Bieber" I coudln't believe my eyes. At first I was angry, I felt stupid for liking the song and almost decided to never listen to it again... but I ended up listening to it more and more. I received a Justin Bieber poster for my birthday last month, to add to my, COLLECTION. I own his "Believe" album on iTunes now. I wouldn't be a Belieber if it weren't ...more
Oh man this is such a great song and its stuck in no 45? Second single from believe super hit album and stuck at no. 45 well I think this is crazy this song is great so be grateful and vote for it! You won't regret!
Justin Bieber, to you, I say, I hate you for not loving anime, I hate you because you have a girly face, I hate you because you don't know who the Beatles are, I hate you because you have no right criticising metal Gods like Metallica, but for this one song, I love you! You were awesome with this one.
The only Bieber song I like. It's emotional for me because it relates to what I'm going through with the girl. I've always respected Justin Bieber as an artist but never liked his music... But if he writes more music like this ill be the first to admit I was wrong about his music.
2
Baby
I love justin bieber and this song too. It's up beat and cool. Definitely the style now a days. That's why it's like the most popular song in America
The only reason Justin Bieber is popular is the fact that he "wrote" a catchy tune at the age of 12 or 13. That status of "Childhood Popstar" has carried him into big-time fame, even though all of his songs are not even that good. Listen to a Justin Bieber song in comparison to Queen, The Beatles, fun. , Buddy Holly, or other real artists. If Cody Simpson had come out before Justin Bieber, he would be as popular as him. They are all just songs that "speak" to the souls of pubescent girls. No offense but I really don't think that Justin Bieber is all that great.
I think that "Baby" is the greatest song EVER not only because justin bieber is my favorite person. I truly love "Baby" I love Canadian guys (justin bieber )
While I'm not a fan of JB myself, the commenters on this list are just as bad as his fans. People can listen to whatever the hell they want, you can't go around telling people what music they can and cannot listen to.

If you don't like an artist or song, don't waste your time on commenting on it because no one cares about your opinion. We all know how crap today's music is and you don't need to constantly remind us, not everyone's into Queen and not everyone's into the Beatles.
3
Boyfriend
Screw his other songs, I never really listened to Justin Bieber when he first started to sing. However, after I listened to Boyfriend it showed his actual talent and got me hooked on him. Now, he released 2 extra singles which are really good too which are As Long as You love me and Beauty and a Beat.
What? I am surprised it isn't in the the first or second place! Gosh it's the best song ever! Please vote for it.
Love this song... Best song I had ever heard from him... This song should be first on his list baby is old and boyfriend is awesome... If this was the only song he made I would listen to it every day of my life... You made an awesome and exellent song Bieber keep the awesome songs going and never give up you dream... Awesome work Justin!
Man 11? Is this some kinda joke well if you all siting there are sane please vote for this song it should be at #1 the tune is so good and Justin Bieber just rocks this song it has topped charts of many countries so why can't it top this chart? Please vote for it guys! Please!
4
Never Say Never

I love this song including justin bieber. He is just brilliant... This song gives you confidence and strength. The video... Makes me crazy... A perfect song that you can hear or watch the video anytime.. A perfect way to make you happy and cheerful
Cool song
I love this it gives you confidence.. I say this song of karate kid is the best song of justin bieber and always love to hear and see this songs video.. Makes me crazy about the song he have made I would love to hear it at any time
I love this song, and its Justin Bieber's motto, and he is like my idol. He is so amazing, I love him so so much. This song has a meaning and a motto and it will give something to everyone if they just bother to listen to it (Justin Bieber's haters).
Justin is great and best in the world. Nobody is capable to be compare with his talent. A song with all the elements of perfectionism. Jaden Smith's age is very low but his talent is on the top of the height but Justin's singing is out of the world
5
Beauty and a Beat
Why is this only #10? I detest JB myself but, I can't deny by saying this song has some charm to it. He pulls off the "cute" image more in this song better than he does when he's a "ladies man" in As Long As You Love Me. The video itself is cool to watch itself as it is, just to chill to the song with it taking place at a water park. I could go all day about this how I say this is his best song but, THIS being the only song by him I have on my iPod should be enough to be said about it. Nice instrumental break in the song also I should say. Electronica works surprisingly well in this song.
This song is literally just beautiful. The lyrics are so catchy, simple, short & sweet, and the music makes you feel carefree and relaxed and allow you to revel in the tune of the song. The flow of the song is smooth, and in my opinion, this song is one of the best songs ever made. The Beat is indeed Beautiful!
I love this video

I love this song! EVERY things just so damn good! The music just mixes nicely with the song. The video and the song should beat Michael jackson and party rock anthem video and song!
Yeah... I may be yet another Bieber hater, but this is the only Justin Bieber song I actually like. There's just something about it that makes it WAY better than all of his other work.
6
Eenie Meenie
Nice song sean, really good as fire burning. lovin it if you are a player, I love sean kingston singing, he reminds me of the hit song beautiful girls and Justin, pray harder to be as high as sean kingston. nice music video makes sense and clear, but I didn't understand when he said "and disappear right after this song".
The best Justin Bieber's song I've ever known Honestly I love all songs of Justin Bieber, but in this song I've my special lyrics. That is "I wish our heart can come together as one" and "please don't waste my time time time" that's best of all!
Even Princess Daisy in the Mario franchise loves his song as much as Justin Bieber's other songs, but Soic the Hedgehog hates ALL Justin Bieber songs the most alongside Amy Rose, Tails the Fox & Knuckles the Echidna!
I love this song so much! It is so creative. The dancing looks so complicated but very well directed! Great job Justin! Keep up the Extremely Great Work! Thank you again!
7
Somebody to Love
Best song on earth. To be honest it should be in slot number one, It is a fast, good, and heart touching song. To be honest I think it is his best song. I hope everyone can enjoy this comment, and please, listen to the song.
I think Justin Bieber is a great singer and artist, I just hate his genre of music. This song is the only song I don't mind by him. Mind you it was before he went to prison and became the huge idiot he is today.
This song is good because I'm waiting to hear the duet Justin and usher and it's so cool and relating to those singles. I don't need nothing else I promise girl I swear I just need somebody to love.
This is one of my favorites of his, and I think it should be higher on the list!
8
Love Me
Jb's voice is cracking. The best one for me. I NEVER get bored hearing this one. Even better than baby this the best of min and it rocks
I don't like JB. But, I like his song : love me, stuck in the moment, favorite girl, bigger and never let you go
This was the first Justin Bieber song I ever heard and it is still one of my favorites! I love his new album Believe but I always come back and listen to this song
One of the best song by Justin... please vote for it.. and I know everybody loves this song very much I first heard it and from that time I am a big fan of Justin...
9
Take You

I can't believe this song is in the 12th position. It's tune, lyrics and everything else's just PERFECT. This one is most definitely JB's second best song next to As Long As You Love Me. Please vote for it people. The acoustic version is just...I have no words to say. I'm sure I've listened to it at least a thousand times.
BEST SONG EVER! So catchy, great tune and his voice is amazing! It made so many of my friends love him! I love all his songs but this is just amazing!
Justin is one of the most talented singers in the world. He's songs are masterpiece and this song is one of them.
Great song. Best of his new album... Keep voting this one because it is best of all.
10
All That Matters
I like this song because of the memes centered around it.
I've never really been a belieber, but sone of the songs on his new album are pretty cool. Love this!
D best song I heard of Bieber!
I love you video
The Contenders
11
One Less Lonely Girl
I think it's the hardest JBs song to sing, can't sing the karaoke version very well Very good song though!
Hey look this is a awesome song one of his legendary songs that was liked by many people! A nice song with marvelous music and a beautiful visual. I love this. Please vote this. Please please please don't upset JB...
This song makes me happy.. I wouldn't mind being the one less lonely girl! haha. And how he brings girls up on stage during his concerts and sings to them.. seriously. Could he get any cuter?
This is the best song of Justine drew Bieber and we are waiting for your new song..
12
All Around the World
This should be the best song. Song baby by Justin Bieber was one of most worst song by Justin Bieber. All around the world is the best song. Song baby is worst song ever I had listen really.
The tune is amazing Justin Bieber's voice is very much auto tuned but the song is perfect... Something very different from the original Justin Bieber
I don't like justin beiber but when I heard this song I checked to see who it was by and I was like justin!? I don't have ANYTHING against justins songs but him well idont know but the only one I'm NOT okay with is beauty and a beat I mean nikki says watch out for "selener" I was when I heard that I was like: watch it! That's my absolute favorite singer your talking about! Well anyway this song is just rocking. Oh and justin thanks for being there for selena. (most of the time)
I really like this song because it is not some boring pop song, but a electronic/dance song with a drop and everything.
13
One Time
I don't exactly like or love justin bieber but this song I have got to admit was good. It's talking about that one person, that special someone who completes you and telling them how much you love them. It's really really good.
I don't really like justin beiber but I kinda like his music and "one time" and "baby" are my favorite.
Fantastic song... None of his other songs have this magic that this song spelled on me...
Even though it's a struggle
Love is all we got
So we gonna keep keep
Climbing till mountain top

Best lines...
I was in love with this song when it came out so I give it thumbs ups and he brought out his party mode, u know the girl he was hanging out with ya she was the one who won to hang out with him for a week so they had dates everyday fpr a week and she was the girl to be in his music video so many lucky girls out there.
14
Pray
Though justin beiber's voice sucks in every song he sings I still consider this song okay because the lyrics aren't his usual hopeless romantics. Funny how baby is his most popular song, and it is also voted by this same site to be the worst song ever, even worse than Friday surprise.
It has such a good meaning this song. It is so amazing and about helping people and trying to find the good things in every bad thing. It is really important to those people who need to find hope. It is so amazing. ONLY 2%? You've got to be kidding. It is the best thing ever.
I just love this song especially the two lines,
"but I know there's sunshine behind that rain
And I know there's good times behind that pain"
It has a cool video too.
This song is for the poor people and Justin is telling us to pray so please vote because this song it true.. I love Justin Bieber the world please vote for this song.. X
15
Nothing Like Us
This song literally made getting through a breakup impossible, but I love it more than anything.
There's nothing like you and me. Together through the storm... This song is the best and the most touching too. VOTE PLEASE
A great song with great lyrics and it really showcases Justin Bieber's singing talent.
Cause nothing can ever, ever replace you.
16
Backpack
Supposed to be in the top tens... Seems like the JB Haters are taking over the JB lovers...
Please man, vote for it... It really teaches us something...
"Didn't have a friend, didn't know what it was
You taught me how to dream and how to love"- best part of the song...
! Seriously! This song is amazing! It should be among the top ten!
I love this son especially the soundtrack and all the different voices. JB has the best music of all time!
What a great song.. Please vote 4 it..
17
Sorry
Listen all Justin beiber haters you might hate jb but I love him. He makes mistakes we all do.And if you hate him why are you even on here keep bad thoughts to yourself! If little girls and boys look at the comments and see one saying bad things about Justin. They will hate him and it could ruin their child hood! #bealiber# love you Justin!
I never liked justin bieber, all his songs sounded immature to me until this song. I think it deserves to be in top ten if not number one.
I like this song. Bieber's pretty sardonic in this song, which matches up with his douchy personality. It's a fun song, yet also pretty damn sarcastic in a sense. I still like it, though.
No way it's only number 23. It should be number 1! His best music video yet! What a pity...
18
Roller Coaster
This song has some seriously upbeat cool tunes and also really gives us a lesson about life
19
Love Yourself

I'm not going to lie. I hate Bieber with a burning passion. I find him egotistical, annoying, and not that good of a singer. So when I was in my car and herd this song on the radio, I thought it was just going to be another trashy repetitive pop songs like What Do You Mean? and Baby. I started listening to it and the simplistic beat actually works very well in the song. The lyrics are actually GOOD, which is rare for a Justin Bieber song. One last thing: Bieber sings REALLY well in this song. I still have a strong distaste for Justin Bieber, but hopefully this song is a sign for better things to come.
I thought the meaning was dumb but the song was too catchy. It sounds like a breakup song(duh... it is) but his voice just makes it feel like a different type of song. Love Yourself was a really good song compared "sorry" and "what do you mean". The way it was co-written by Ed Sheeran and he also sang it, it was such respect to Justin Bieber. If you have a dream, cherish it with your heart, friends and your dream itself. Never stop chasing your dream no matter what.
There's no denying this song will soon climb up to the number one spot. It marks Justin Bieber's artistic maturation from child to artist. Beautiful, poignant lyrics, catchy beat and chorus. I have a feeling this song will soon be a fan favorite and worthy of being an encore song at live performances.
I am not a Justin Bieber fan, not one bit. But after hearing this song... Dude actually does have musical talent that the majority of pop artists don't have. His voice is great, and you can feel the emotion behind his lyrics. I can't believe I'm saying this, but I really like this song... Like a lot.
20
Mistletoe
Honestly, I really miss JB 2011.
The music video itself is extremely good and this song makes me like other songs of JB too. (Though for the first time I thought that he's such a bad guy and I hate him a lot, but at the end as long as his music is good and brilliant I will proudly be one of his fans and belieber) Now I got every albums ever recorded of him and I think I'm not Swiftie anymore. (I deleted all T.S. 's songs for saving his albums... Haha)
I'm a guy and frankly the only Bieber song my ego allows me to like is Mistltoe, why? Because it's absolutely enchanting and wonderful to listen to! Definitely needs to be ranked higher than 11th!
This song is so nice. It's one, of the few I can listen that has that nice slow move. amazing! Of course I love all his songs. I have a Crush on the Bieber, for now and FOREVER!
I'm not going under the mistletoe with Justin Bieber because I hate him and most of his songs.
21
What Do You Mean?

I am proud to be Justin Bieber hater but this song is awesome and make me dance. I like the music and its catchy. I hate the music video but I like this song.
Before, I hate him. But after hear much of him songs this year, I think he tried to be sing a better song.
The music, beat are really cool and Justin is maturing as a singer and this songs prove that..
This song is awesome. I truly like the music. Beats are too good to hear. Totally love it
22
I'll Show You

Oh! I don't like this song
23
Thought of You
This is very different! It makes me always happy and the song lyrics is awesome because all will understand him and his message!
Thought Of You is a very upbeat song and is catchy. It is one of the best JB songs in my opinion.
Love the meaning
24
Confident
How is this ranked as 72! 111 seriously! I expected it to be among the top twenty in the very least! BELIEBERS if you really like Justin please vote for this song from his journals album! 1 it's amazing! Plus the music video!
Come on guys this should be in the top ten! Love the beat and everything about it. It shows his mature side and the lyrics are great "nasty but she fancy, Mona Lisa masterpiece" laugh out loud
Come on, be confident and vote for it. Swag.
How is this ranked as 29? I mean what! What the hell is going on guys... I mean this song is even better than 'as long as you love me' which is ranked as 2! |
I think we should vote for this song basically! just listen it and then you will understand the difference!
Awesome song! Good beats, hot lyrics, swaggie singing, and a really cool and unique rap! Certainly one of his best.
25
Heartbreaker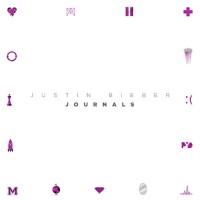 Oh my god it's on 43 rank. It must in top 10. Love this song.
So good! I can't get it out of my head!
It is the best on itunes and this song is going on the top of the list
PSearch List