Best Male Vocalists of Today
The Top Ten
1
David Phelps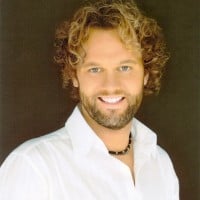 David Norris Phelps is an American Christian music vocalist, songwriter and vocal arranger, who is best known for singing tenor in the Gaither Vocal Band.
David Phelps is absolutely the Best Male Vocalist of any time. He has a phenomenal range, his arrangements are original and flawless, and the songs he writes will leave you breathless. I have been fortunate enough to see this fabulous artist several times in concert over the years and he never disappoints. I have never seen him give less than 100% to his fans on and off stage. In meeting David, I found a person who is kind, funny, and just awesome to be around. He once told me I was fun too watch at a concert. I told him he was too. It's always a wonderful day when a David Phelps concert comes to my area. I encourage any music lover to listen to the hevenly voice of David Phelps. You won't be disappointed!
Bill Gaither is hands-down the most used-by-God man I have witnessed in my life. He and his wife have had the opportunity to support and propel many a great giant in the world of gospel music and beyond. Powerhouses like Guy Penrod, Steve Green, and Larnelle Harris have blessed many listeners by lending their voices to the Vocal Band over the years. But, in my opinion, none will ever come close to matching the talent God has given David Phelps to steward. And David Phelps has, by all means, been a good and faithful steward of that talent. I sat looking for some examples of songs to list as my favorites, and an hour later I have some twenty tabs open in my browser, tears streaming down my face, and multiple times I had my hands up in the air, praising the Lord. That is the power of David's range. Unbelievable. From the soft angelic high tones in "Leave It There" (A Capella), to the mighty power from songs like "The Love of God." And then the songs that feature his whole range, such as ...more
Greatest male vocalist/tenor in the world! His voice is stunning and so powerful! He captures your complete attention when he sings and his range is amazing! He keeps getting better with time. He is also a gifted songwriter and writes most of his music. His music is is excellent in every way! The combination of his powerful voice and music that ministers to hearts everywhere make him the number #1 male vocalist in any genre of music! I'm just glad he sings and uses his talent for God's glory!
There is no words to describe mr. David Phelps he is a phenomenon he is a Christian and he is very blessed with his talent and God ordained him for such a Time as this and number one he was obedient to God's word it is always very important to be obedient to hear God's voice and to move in that direction and I know that that's why David Phelps is the man he is today he is the best male singer in my opinion of all time
2
Dimash Kudaibergen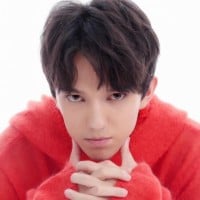 Dinmukhamed Kanatuly Kudaibergenov, commonly known as Dimash Kudaibergen (born May 24th, 1994) is a Kazakh singer, songwriter and multi-instrumentalist. Dimash is best known as a contestant of Chinese talent show "Singer 2017" where he was declared a runner-up. He is also known for possessing a wide vocal range, measuring up to 5 octaves.
His voice is out of this world! His stage presence is phenomenal! Dimash is the best there is!
Simply the best. Amazing vocal, magnificent personality and appearance of a top model.
He is the best singer on the world, now and forever!
He doesn't have the powerful voice, but his songs are so good and he is a angel fallen from heaven. He has a range of 6 octaves which is the best thing ever.
3
Andrea Bocelli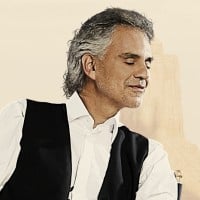 Andrea Bocelli is an Italian classical crossover tenor, recording artist, and singer-songwriter. Born with poor eyesight, he became permanently blind at the age of 12 following a football accident.
Greatest voice after the great Pavarotti
Compared to him, even MJ and Freddie mercury are mere amateurs.
Wrong guy in a league of his own
4
Adam Lambert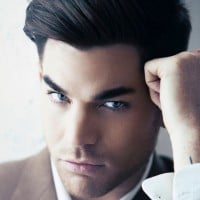 Adam Mitchel Lambert is an American singer, songwriter and stage actor. Since 2009, he has sold over 2.5 million albums and 5 million singles worldwide.
Adam Lamberts vocal technique is outstanding. To really understand how truly Amazing he is vocally you need to experience him in a live performance. There is a quality and Tone to his voice that just doesn't record on tape so in order to hear it you need to be there in the room with him, and I do urge you to go see him live. You won't regret it! Adam Lambert is the only artist I know who is totally breathtaking on a recorded track but even better live! Go to two or more of His shows in a row and you'll find that the second show is even better than the first, and the third is even better than the second!
Adam Lambert is simply put The Best Singer Alive Today!
Adam Lambert's vocal ability & stage presence is worthy of iconic status. Roger Taylor & Brian May have said he can sing the entire difficult Queen catalogue,flawlessly hitting every note, unequaled in range with a voice one in a billion. Seeing him live is an experience you won't forget. The electricity in the air & the tender ballads will give you goosebumps. His smile can melt the hardest heart. He is the absolute best in the world. His performance of Believe Honoring Cher at the Kennedy Center Honors had all on their feet.
I can'r get enough of Adam Lambert. I listen to him morning, day and night. I feel his emotions when he sings. He is so much fun to watch! I have seen many concerts over the years and Adam and Queen have put on the best shows I have ever seen! I am going to see them for a 2nd time in July. I feel so lucky to have seen him on his own and with Queen! That voice, that smile and that personality are one beautiful package! No one comes close to being as good as him.
He is an awesome vocalist... Sings from his soul... He can make me smile and cry. He can transform a song and create such a dynamic atmosphere... Considering so much of his work is done live, how can anyone fail to recognize his great gift to music? And his studio work is as polished and fine as can be. I think he is still discluded because of his personal life choices. What a shame... He is an amazing vocal artist... And has a great stage presence.
5
Myles Kennedy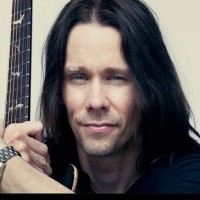 Myles Richard Kennedy is an American musician, singer and songwriter best known as the lead vocalist and rhythm guitarist of the rock band Alter Bridge, and as the lead vocalist in Slash's current band: Slash featuring Myles Kennedy and The Conspirators.
Anyone will become a fan of him if they hear him singing , best and underrated
Chester who? Have you heard this guy? Blows all the others out of the water.
6
Matthew Bellamy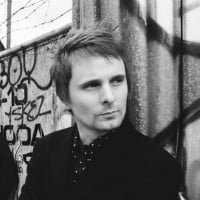 Matthew James "Matt" Bellamy is an English musician, singer, songwriter, multi-instrumentalist, and composer. He is most famous for being the main vocalist in alternative rock band "Muse".
3 Octave range and the ability to use it. Anyone who thinks he shouldn't be here, I encourage you to listen to an HD file of the song Microcuts. His voice can sound like a bloody guitar string. Amazing.
He has a very unique voice, he sings amazingly
Defienatly Bellamy. Gosh he's great!
In Plug in Baby when he does the na na nnaah it is fantastical
7
Geoff Tate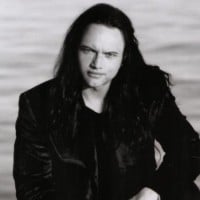 Geoff Tate is a German-born American singer and musician who rose to fame in the 1980s with the progressive metal band Queensrÿche.
8
Devin Townsend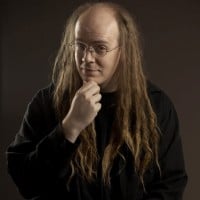 Devin Garret Townsend is a Canadian musician, songwriter and record producer. He was the founder, songwriter, vocalist, and guitarist in extreme metal band Strapping Young Lad from 1994 to 2007 and has an extensive career as a solo artist.
Ridiculously good. Can sing (or scream) in any style.
9
Josh Groban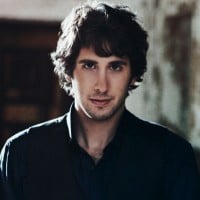 Joshua Winslow "Josh" Groban is an American singer, songwriter, actor, and record producer. His first four solo albums have been certified multi-platinum, and he was charted in 2007 as the number-one best selling artist in the United States, with over 22.3 million records.
He is simply the best male vocalist I have ever heard in concert. He is gifted and works very hard to keep his voice in top condition. I say Josh definitely deserves the top spot in this list.
Perfection in everything he sings. Never disappoints.
Josh Groban command an audience and you can't help but watch because his voice is so powerful!
My choice.
10
Michael Bublé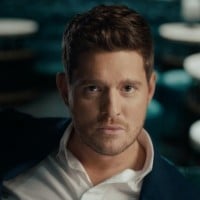 Michael Steven Bublé is a Canadian singer, songwriter, actor, and record producer. He has won several awards, including four Grammy Awards and multiple Juno Awards.
Michael Buble is todays DEAN MARTIN, his music is soothing, Jazzy, and his songs make you feel good, you can understand the words to his music. He does not sing any of that Rap Crap, Michael is classy on stage just like Dean Martin. John Henry Jr.
He's fantastic and he never tries. Wonder how good he will sound if he did?
You don't hear this type of voice anymore
Great Singer, Honest and Real
The Contenders
11
Eddie Vedder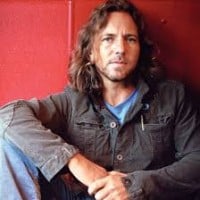 Eddie Vedder is an American musician, singer and songwriter best known as a member of the rock band Pearl Jam, with whom he performs lead vocals and is one of three guitarists.
So much soul in it
Don't like his voice..it's a drag
12
Steven Tyler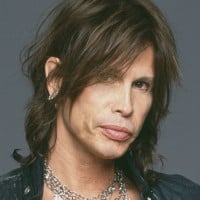 Steven Tyler is an American singer-songwriter, multi-instrumentalist, and former television music competition judge, best known as the lead singer of the Boston-based rock band Aerosmith, in which he also plays the harmonica, and occasional piano and percussion.
Iconic figure in rock world don't judge tyler if he is not number 1. You know he took the long road from his love to music to his history as one of the greatest ever! get it right pleease!
Me and me Ole lady were sitting in the shade talking bout the money I ain't made
Better than all the singers on this list!
I seen over 50 concerts in spfld ma..Aerosmith rock them all
13
Rob Halford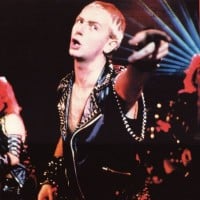 Robert John Arthur "Rob" Halford is an English singer and songwriter, who is best known as the lead vocalist for the Grammy Award-winning heavy metal band Judas Priest and famed for his powerful wide ranging operatic voice.
14
Robbie Williams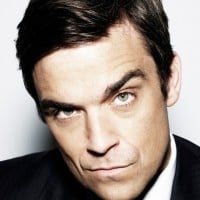 Robert Peter Williams is an English singer, songwriter and actor. He was a member of the pop group Take That from 1990 to 1995 and again from 2009 to 2012. He has also had commercial success as a solo artist.
I have total respect for this guy, his voice is unique.
15
Brendon Urie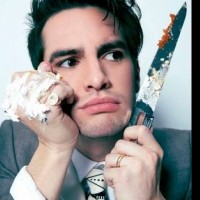 Brendon Boyd Urie, more commonly known as Brendon Urie, was born April 12, 1987, in St. George, Utah. He is an American singer, songwriter, musician and multi-instrumentalist. He is best own as the lead singer of the American pop-rock band Panic! At The Disco. He is the only original remaining member. ...read more.
His vocals used to be perfect. He maybe not pitch perfect and he struggles a bit with his breath, but he still has the most beautiful voice I have ever heard. He sounds like a male sirene calling for all the mairmaids in the water. His voice is somehow dark, although he is tenor.
Brendon is amazing and sounds fantastic singing anything from Frank Sinatra to his own music. (jazz songs to pop songs to rock). He is so good on any cover that he has done over the years.
Many times I have seen comments from people saying that they were listening to Brendon singing Death of a Bachelor or Impossible Year and their parents or grandparents thought that it was a song from Frank Sinatra that they hadn't heard before. He also has a bigger vocal range than Adam Lambert and his technique is great even without formal training.
Brendon deserves be higher, even in Number 1 in this list! His vocal range is awesome, his vocal are the wildest, he has such a unique and powerful voice, he can sing anything that will be amazing, his live perfomances are the best, he can sing perfectly the high notes easily and sing with deep voice with the same greatness. Do I need continue? He's one of the greatest male singer in our time and every vocal expert that hear him agree with me.He deserves so much better in general.
He definitely deserves to be higher on this list, (#1 in my opinion) his vocal range is genuinely amazing, and his voice can fit multiple genres. He sounds even better (and the same) live, which isn't the case for some artists today. He's been around for about 14 years, and is only growing more popular. Brendon Urie is no doubt one of the best (or the best) vocalist (at least male vocalist) of our generation.
16
Arnel Pineda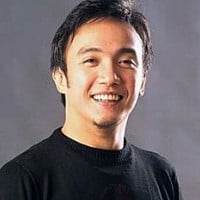 Arnel Campaner Pineda is a Filipino singer and songwriter. He came to prominence in the Philippines during the 1980s and internationally in 2007 as the lead singer of the American rock band Journey.
I love him to bits. Wonderful addition to one of my favorite bands.
Arnel is the best
disgusting
Go home..never make it in long run
17
Bruno Mars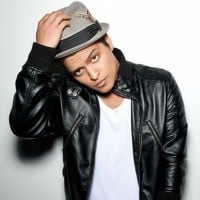 Peter Gene Hernandez, professionally known by his stage name Bruno Mars, is an American singer, songwriter, multi-instrumentalist, record producer, and choreographer. ...read more.
This guy is humble with a great voice and he lets his music speak for itself, I go looking for his music because he has hidden gems... he deserves top three without a doubt, best part is he sounds very similar when he performs live as well... so for me he is arguably the best right now.
18
Jimmy Barnes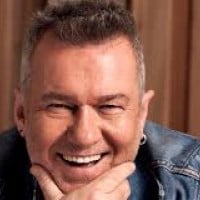 James Dixon Swan, better known as Jimmy Barnes, is a Scottish-born Australian rock singer-songwriter.
Australia's number 1 rock legend! Do yourself a favour & listen to his "Hits" album. His soul albums are fab too.
Please
19
Tamer Hosny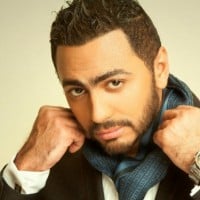 You need to listen to him! he;s awesome!
Best vocalist for me
No tjanks
20
Ed Sheeran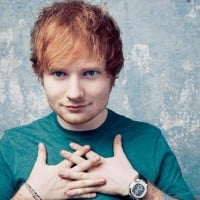 Edward Christopher "Ed" Sheeran is an English singer-songwriter and musician. He sang songs such as The A team and Shape of You. He was born in Hebden Bridge in Yorkshire and raised in Framlingham, Suffolk.
Ed Sheeran is an amazing artist, and whenever he releases something bad, he always redeems himself with a much better song.
He defiantly deserves to be one of top the top singers of today
Best of all
He is the one
21
Ryan Tedder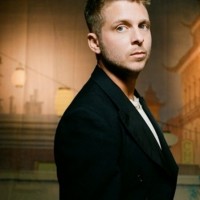 Ryan Benjamin Tedder is an American singer, songwriter, multi-instrumentalist, and record producer. He is well known for being the lead vocalist of the pop rock band OneRepublic
Ryan Tedder's voice sounds like it's coming from an angel! Incredible range and finesse.
He is really talented Vocalist.. One Republic rocks!
Ryan Tedder is god who deserves to top this list
His voice sounds like an angel
22
Will Young
Yum Yum Mr Will Young! The best vocalist - he always sings live and has the most amazing voice. He deserves more recognition for his wonderful talent.
Will Young is an amazing singer. He's got such a light, but emotionally powerful touch to his voice. It gives me such an overwhelming feeling.
23
Usher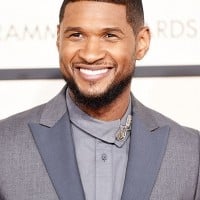 Usher Terry Raymond IV is an American singer, songwriter, dancer, and actor. Born in Dallas, but raised in Chattanooga, Tennessee was where he lived until moving to Atlanta, Georgia at the age of 12 where his mother put him in local singing competitions all over the city.
Over rated. Not loud enough
Usher should be number 1
De best
Give it up
24
Jason Mraz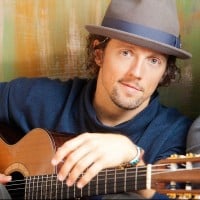 Jason Thomas Mraz is an American singer-songwriter who first came to prominence in the San Diego coffee shop scene in 2000. In 2002, he released his debut studio album, Waiting for My Rocket to Come, which contained the hit single "The Remedy".
He has an angel voice and soulful
Same old jay
Boring
25
Hyde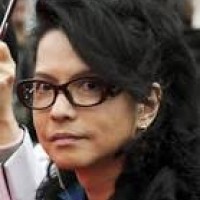 better than usher and josh groban. the also difference is they only sing soul rnb and pop unlike hyde who sings all genres
PSearch List