Best Pakistani Bands
The Top Ten
1
Junoon
No doubt they where the best sufi rock band of their time & they also gained international success by their unforgettable Music..
The best band Pakistan has produced, great music, great vocalist in Ali Azmat, very versatile, real shame that they did not remained together..
This is a greatest band
2
Strings
I believe strings is the most famous and influential band in the contemporary days. Strings is representing Pakistan internationally, rather then Noori and Fuzon. Junoon and Vitals signs are disbanded now so Strings on the top of the list according to my perspective.
After the departure of groups like Vital Signs and Nazia and Zoheb. Where Nusrat Fateh Ali Khan was actively promoting Qawwali music and Junoon rock music, Strings approached their music with a little tint of Pakistani pop with classical music and combined with rhythms from stringed instruments.
You might not like them at the first time, but you would not be able to stop yourself listening to their songs over and over again, after you listen them a few times.
3
Jal
I don't know why jal is not ranked first in this web.
Jal is the most amazing band. The interesting part is that their first song AADAT rocked not in Pakistan only, but in neighboring country India. The band got great love from Indian fans which is an honor for jal and Pakistan. Atif rocks and all rocks
No band are like jal... All songs of jal are very heart touching, especially songs sung by farhan saeed.
I love their lyrics. And all of there songs touched my heart.
4
Fuzon
The Fuzön art insists on setting feelings above mere technique; and creating an individualistic genre of mold breaking music. Above everything else Fuzon is stylistically different..!
Fuzon is special... Awesome music and terrific singing.. especially the first album! Super!
You will love the moment you hear it.
5
Vital Signs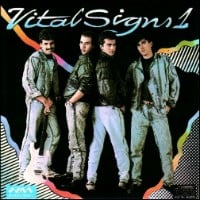 The Vital Signs were a Pakistan pop and rock band formed in Rawalpindi in 1986. Since their formation, they became Pakistan's first and most commercially successful as well as critically acclaimed act.
One of the major music group of Pakistan, you should check their tracks..!
By far the BEST musicians in my humble opinion. ever green songs!
Deserves number 1 period.
6
Noori
How the hell is noori 6? Noori is an amazing rock band. Also, manwa re and ooncha have to be the most underappreciated songs of all time. Their lyricsare jaw dropping. The rest of thie rsongs are also excellent. ALi noor is a fantastic lyricist and guitarist. He is better than james hetfield of Metallicafor me
Noori has the best music. Even in this age and time its still trendy. Noori is unfortunately underrated in recent generations. People haven't discovered noori's old albums like Suno ke main hun jawaan, peeli patti aur raja jaani ki gol dunya, begum gul bakaoli sarfarosh. It has become lost music. Just listen to it once amd you'll know its worth.
The band are known for being one of the pioneers of the Pakistani rock music scene.
7
Call
Call is the greatest rock band of Pakistan. Call and EP are the real rock bands. Other Pakistani bands are Rock Pop bands.
A Good rock Band with average qualities..
My favourite Band! Xulfi's Guitars, Waqar's Drums, awesome deep lyrics (In Jilawatan) and to top it all off, Junaid's unique voice and heart tearing Singing.. Best ever
8
Entity Paradigm
Entity Paradigm Better known for their Live performances & different elements in music like (Rapcore) which was never made before in Pakistan, Anyway This Band tried good But they could be more Better Like Linkin Park..!
EP should easily be number 1... Pioneering Band... What music and music videos at that time... Such music has never been created again in the Indian Subcontinent... I doubt there will ever be another band that can replicate what eP did! True Irtiqa in Hindi Rock and Metal
9
Roxen
They are better than the other band with great vocalists and guitarists.
Awesome first album. Can't wait for the second. Has the bestestest vocal among all the bands.
Very good 1st album.. wish there were more from this band.. easily better than Junoon, Vital Signs etc...
10
Nazia & Zoheb
They revolutionized pop music in Pakistan. You should check their songs and albums. They performed for a short time but reached the peak. They are ABBA of Pakistan
They were the best of their time. High class performers.
The Contenders
11
Awaz
Awaz modernized the music and experimented new music when Vital Signs was all what you would hear. Awaz breathed fresh air in the music scene and their videos are unforgettable. The band was one of the very few bands who at that time used their music to raise their voice against corrupt politicians.
The band's skill at composing and producing was often overlooked and the focus was on their good looks, glossy videos, Overall Awaz is Average Band..
12 A-meet
13
Mekaal Hasan Band
Classical Rock Band with Quality Music... Thumbs up to them!
14
Kaavish
Pure blend of semi classic & Folk genre in Modern Era..
15 Mafia
16
Qayaas
Among the new Bands, Qayaas is really good.. I see them going up the rankins as more people hear them...
17
Soch
Sum songs are very goods
18 Raeth Band
19 Karavan
20 Aaroh
21
The Milestones
One of the leading bands of the 90s era. Produced some greatest unforgettable rock hits. Candy Pereira, Ali Tim and Zayad Gulzar were no doubt one of the best musicians of their time!
23 Bayaan
24 Beygairat Brigade
25 The Sufis
PSearch List