Favorite Members of the Band Queen
This has to be the hardest list to ever vote on since I love them all so so much... But here it is. Tell who is your fave! Queen will live on forever! DEACY AND FREDDIE COME BACK.

The Top Ten

1 Freddie Mercury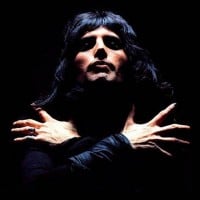 Freddie Mercury (born Farrokh Bulsara, 5th September 1946 - 24th November 1991) was a Zanzibari-born British singer of Indian descent, songwriter and record producer, known as the lead vocalist and songwriter of the British rock band Queen. He also became known for his flamboyant stage persona and four-octave vocal range. Before he became a singer he has been in 3 other bands (Ibex, Sour Milk Sea,... read more
Freddie had a voice like no other. He can sing high notes in My Fairy King, Under Pressure, and Cool Cat. His voice went really low in In The Lap Of The Gods. Freddie had emotion in his voice. When he sings, we know how he feels. When we hear today's pop divas sing, we have no idea if they're feeling happy, sad, angry, etc., because they have no emotion in their voices. Freddie is also sexy. He's sexy with or without a moustache, with or without a beard, long hair or short hair. I have a big crush on Freddie, he was sexy in the 70's and 80's, but, I've got to admit, he didn't look good in the 90's, he was very sick, but, he still had his voice.
His voice was just perfect. He could sing anything, his voice had emotion. Listen to Love Of My Life and you'll find the sweet nice voice, Killer Queen for the elegance and switch over to We Will Rock You to hear the 'tough' voice. If you wanna hear the loud voice try Another One Bites The Dust! He was also a really good at doing the piano in my opinion, such as in Don't Stop Me Now, and he was a great stage performer. Despite that, he was a very nice person. Pure talent! On everything!
2
Brian May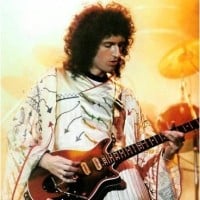 Brian Harold May is an English musician, singer, songwriter and astrophysicist, best known as the lead guitarist of the rock band Queen.
Last but certainly not least, we have our lovely Brian. Brian wrote many great songs, his biggest "Fat Bottomed Girls". He is still rocking out there and I am sure he will for a long time. He made his own guitar from a fireplace and some other stuff you wouldn't exactly expect, and plays with the Deacy amp, homemade by John from rubbish and parts of a skip.
He is a pretty cool guy! He has a doctorate degree in Astrophysics, he wrote a lot of my favorite songs like We Will Rock You, We Are The Champions, Fat Bottomed Girls, Hammer to Fall, It's Late, Save Me, Who Wants to Live Forever, The Show Must Go On, and All Dead, All Dead. All of these songs are amazing!
Freddie is certainly the greatest frontman of all time, and probably the best singer of all time, but for some reason I like Brian May more. While he may not be the best of any major category in music, he's quite underrated and is actually a great guitar player and songwriter.
3
Roger Taylor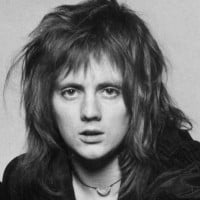 Roger Meddows Taylor is an English musician , multi-instrumentalist, singer, and songwriter born on July 26th, 1949 in Kings Lynn, Norfolk. He was the drummer of the band Queen and wrote few of many hits such as "Under Pressure", "A Kind Of Magic" and "Radio Ga Ga". Despite being well known in Queen he had a solo career that up to this date has 5 studio albums and a side-band/supergroup of his called... read more
Roger is above Brian... But I could put them as one because both were musical geniuses... But I put Roger above Brian for now. Roger has written many hits including Radio Gaga, I'm In Love With My Car, and more. Many find him the most attractive but don't vote for Roger just because of that! He was one of the best drummers EVER and his style can never be replicated. And less we forget, Roger is pretty nice looking...
I picked roger not because of talent etc, but because as far as favorites go roger would have to be mine, He constantly wears a smile and has a silly easy going vibe about him, Plus he's sassy as hell...
Very underrated songwriter and bridged the gap between May and Mercury. There would be no Queen without Roger. His solo material amplifies his creativity, campyness, and deliberate song structure. By far my favorite writer of the group.
4
John Deacon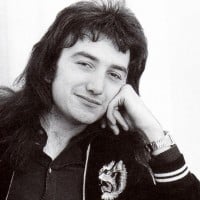 John Richard Deacon (born 19th of August 1951) is a retired English musician, who is best known as the bassist for the rock band Queen.
John Deacon should be 3rd right behind Brian May and Roger Taylor. Those three make a good power trio. Freddie Mercury is a good singer, but he's just the extra guy and he is the least important member of the band because he doesn't play any other instruments except the piano, and even then Brian May can play the piano. Singers are always overrated and almost always the least talented unless they play another instrument, because singing is much easier than playing guitar, piano, bass, or drums.
I like the fact that he's a nice, shy and quiet person. Unfortunately, he has suffered from depression and he retired from the band and professional music. He is so missing as Freddie Mercury. Great bassist and good songwriter. Wish him all the best. Perhaps, some day he will find the will and the way to reunite with Brian May and Roger Taylor - if HE really wants it. Even if it should be only for a guest performance. If not, we'll accept that. Be happy, John!
5
Spike Edney
I'm sorry, but, I don't know who this guy is.
6
Adam Lambert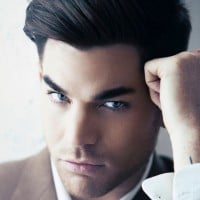 Adam Mitchel Lambert is an American singer, songwriter and stage actor. Since 2009, he has sold over 2.5 million albums and 5 million singles worldwide.
I know Brian and Roger tried to find a lead singer, because they weren't ready to quit yet. Adam Lambert is good at singing, he really is, but, he just can't replace Freddie Mercury, it's impossible. Freddie is irreplaceable.
7
Paul Rodgers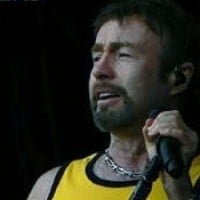 Paul Bernard Rodgers is an English singer, songwriter and musician, best known for his success in the 1960s and 1970s as vocalist of Free and Bad Company.
Lead singer of Bad Company.
BAdd New Item