Best Heavy Metal Record Labels
The Top Ten
1
Nuclear Blast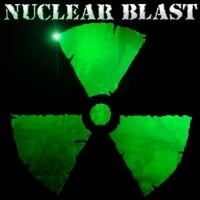 They have some of the finest extreme metal bands, like Carnifex, Children of Bodom, Machine Head, Suicide Silence, & Death Angel. One of the biggest metal labels in the world.
Biggest and best label in the world that is totally dedicated to metal.
Suicide Silence is under this label!
They have lots of great bands.
2
Metal Blade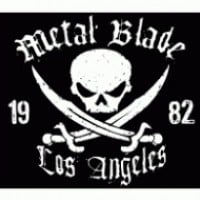 Garbage like Killswitch Engage, The Black Daliah Murder, Dragonforce, Six Feet Under, Whitechapel, As I Lay Dying, As Younm Drown, Blodcloot!, job for a cowgirl, kissing dynamite,
They've got some great bands signed, like As I Lay Dying, Whitechapel, Amon Amarth, & Cannibal Corpse
3
Roadrunner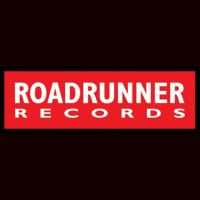 The definitive metal label of the 1990's, given us Sepultura, Type O Negative, Biohazard, Life of Agony, King Diamond, Deicide, Machine Head, Trivium. The arch enemy of Earache on the other side of the Atlantic. Roadrunner and Earache were at war trying to lure the best death metal bands to their roster in the 90s.
Some very well known bands are signed to Roadrunner, such as Killswitch Engage, Slipknot, Trivium, The Devil Wears Prada, & others.
Slipknot makes Roadrunner records the best record label for metal bands. it's the best of the best
Code Orange, Slipknot, Trivium, Power Trip, Killswitch engage...list goes on
4
Century Media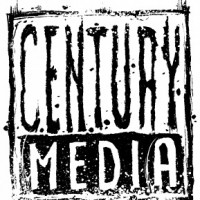 Tiamat, The Gathering, Stuck Mojo, Strapping Young Lad, Samael, Trouble, Rotting Christ, Merauder, Sentenced, Nevermore, Eyehategod, Morgoth - a great blend of european and american metal with only common thing - great quality.
Iced earth and at the gates also as previously mentioned lacuna coil
5
Season of Mist
Biggest French metal label, home to Morbid Angel, Cynic, Obsidian Kingdom, St Vitus, Floor and lots of fine black metal avantgarde bands.
A label that does its job - introducing and supporting new blood, regardless of genre. Not playing safe. Kind of what Roadrunner was about before it became irrelevant.
Love the black metal bands on this label. While I do love Unique Leader, Metal Blade, Relapse, etc bands, this label has the most of my favorite bands on it.
Keeps things fresh. Finds the best underground bands.
6
Earache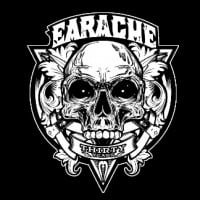 Legendary grindcore and death metal label, responsible for giving to the world the gifts of Godflesh, Napalm Death, Carcass, Entombed, Morbid Angel, Repulsion, Bolt Thrower, Fudge Tunnel, Scorn, Dub War, OLD, Painkiller and many more.
The fact that Earache is this low down proves that this site is filled with children...
One of the best labels for extreme metal bands.
Should be number 1
7
Peaceville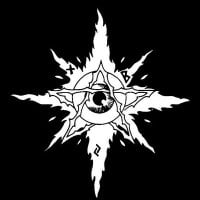 This label has the most extreme bands in 2019. It use to be Nuclear Blast and Century Media but not since 2015. Peaceville has stepped it up while the two giants from decades ago have gone way downhill with their non-extreme crap signings.
Famous for the so-called "Peaceville 3" bands that created English doom-gothic - Paradise Lost, Anathema and My Dying Bride.
8
Relapse Records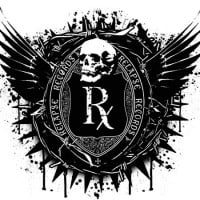 Relapse records has the most consistent roster, as well as the best looking vinyl releases. Their releases are always on time (if not early). They have the best prices for a majority of their products, as well as the cheapest shipping prices compared to all of the other labels listed.
Deserves top 3.
So many good bands are assigned to relapse (e.g. Nile, Mastodon, Pig Destroyer, Dying Detus, Neurosis and the list goes on and on)

in my opinion the top three is Metal Blade, Relapse and Nuclear Blast.
They amazing bands like Nile and Obscura, what's not to like!

Season of Mist would be a close second, with Archspire and Beyond Creation, plus plenty of amazing black metal bands!
I am a giant Obsessed fan. Scott Wino is an amazing artist and songwriter. They are an amazing contributor to the "Relapse Label".
9
Napalm Records
Some person forgot to mention Kamelot under unappreciated metal bands. Kamelot is EPIC! But Amberian dawn and Delain are epic. Those are my personal top favorites, but the other ones mentioned are really good as well!
This is where I find the less popular metal bands that actually have great songs! Like Xandria, Delain and Visions of Atlantis!
So many unappreciated metal bands, people like amberian dawn, and alestorm are probably their biggest bands.
Home of the small boys! But still a kicker for folk, power and speed metal!
10 Candlelight
The Contenders
11
Sumerian
While they have some of the more popular bands like Asking Alexandria, they have some great metal bands too. Perfect examples: The Faceless, Upon A Burning Body, & After the Burial.
They have bands like Periphery, Animals as Leaders, After the Burial, Veil of Maya, the list goes on. Amazing label.
The best metal label PERIOD. Born of Osiris and Perifery...enough said. There are other kick-ass bands on it too.
I love their bands like Erra, Asking, Animals as leaders,etc. They have bands for every general of metal. And they are awesome.
12
Warner Bros.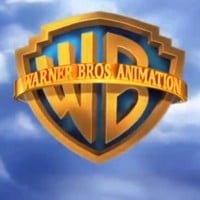 13 Bindrune
14 Dark Descent
15
Hells Headbangers
So much metal
16
Spinefarm
Kalmah, Ensiferum, Bullet for My Valentine, do I need to say more ?
17 Razor & Tie
18
Artery
Iwrestledabearonce... that's enough
19 Rise Records
20
Fearless Records
If you get signed to Fearless, you already are set. Bands like Ice Nine Kills, Get Scared, Pierce The Veil, August Burns Red, Motionless In White, Set It Off (I am NOT saying that these are metal bands, Set It Off is not, INK and MIW are, but what I am saying is that it is great record label!) all are thriving in Fearless records, or at least were until they left
August burns red.
21 Massacre Records
22
Rottweiler Records
Great roster. Positive message. Check them out!
23 Elektra Records
24
Solid State
Underrated despite having signed bands such as August Burns Red, Underoath, Norma Jean, Demon Hunter, Extol, and He Is Legend. In the meantime they are also home to rising talent such as Silent Planet, Phinehas, and Fit For A King.
The devil wears Prada, fit for a king, demon hunter, what more could you want?
25 Prophecy Productions
PSearch List