Top 10 Masked Music Artists
Here are the top notable musicians known for their signature mask, rarely without it in the public. They do that to hide their personal identities from the public, recommendation from someone in the music industry, or to overcome stage fright and shyness.

The Top Ten

1 Daft Punk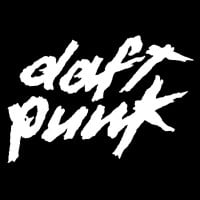 Daft Punk was a French electronic music duo consisting of producers Guy-Manuel de Homem-Christo and Thomas Bangalter.
Known for being huge figures in the dance/electronica music industry, they are more recognized for their iconic robotic helmets than their faces. They came up with these ideas due to their shyness. Another reason why is so they can keep their personal lives private and the media focused on their music. They also make some rare appearances unmasked, which are more than MF Doom would've done.
Daft Punk's music seems to fit them being masked honestly. It might just be to do with the frequent vocoder use but it seems to make sense for their songs being from the perspective of someone you aren't sure if they are human or machine.
Daft Punk's masks are iconic.
They were known for they're for wearing robot helmets and having a robot appearance
2
MF Doom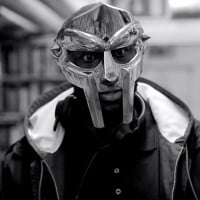 Daniel Dumile (July 13, 1971 - October 31, 2020), also known as MF DOOM, was a British-born hip hop recording artist who spent most of his life in the United States. He died on October 31, 2020, however, his death wasn't revealed until December 31.
Known as an iconic figure in (underground) hip hop and for his signature mask. He sure was unmasked when he was in the rap group KMD in the early 90s, but when he went solo, he rarely goes without it in the public. He does it to add it into his character. You can also search up these rare photos on Google.
3
Buckethead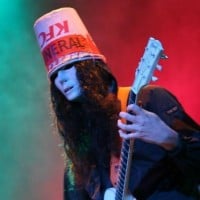 Brian Patrick Carroll, known professionally as Buckethead, is an American guitarist and multi-instrumentalist who has worked within many genres of music.
Buckethead is known for his innovative electric guitar playing, as he plays progressive metal, funk, blues, and avant-garde music, and has even collaborated with Iggy Pop. He has recorded 325 album, and was a member of Guns N' Roses once. The reason why he wears a whitened mask and a KFC bucket is because it helps him overcome his stage fright. He has been unmasked in rare times.
4
Marshmello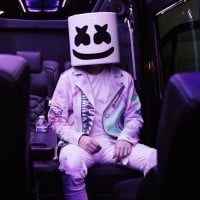 Christopher Comstock, known professionally as Marshmello, is an American electronic music producer and DJ.
One of the most famous DJs, Marshmello is mostly known for his X-eyes helmet in the shape and color of a marshmallow. His helmet and white suit has become a popular Halloween costume mostly towards children and tweens. Why he wears a mask is to remain anonymous, as to hide himself from fame and the public media. Besides this, he does accept rare appearances of being unmasked.
5
Slipknot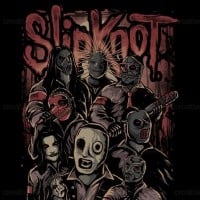 Slipknot is an American metal band formed in Des Moines, Iowa in 1996. The band is best known as one of the pioneers of the New Wave of American Alternative Metal during the late 1990s - 2000s and are distinguishable by the band's clothing choices, consisting of black/red jumpsuits and horror inspired masks. ...read more.
How the metal band started wearing masks is that one of their members Shawn Crahan worn a mask often during rehearsals. They also starting wearing matching jumpsuits as well. And much like Daft Punk, they want to hide their personal life from the media and get them to focus on their work and music.
Slipknot also changes their masks and suits for every album. Sometimes the masks don't change too much though, there have been times where they only changed a few details or the color.
6
Deadmau5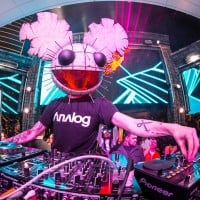 Joel Thomas Zimmerman (a.k.a. deadmau5) is a Canadian DJ producer, formerly a web developer, who produces a wide variety of electronic musical genres, such as electro and dubstep, but is best known for popularizing work in the areas of progressive house and electrohouse, along with the genres themselves. Notable songs include Ghosts n' Stuff, I Remember, Raise Your Weapon, Strobe and Professional Griefers.
Deadmau5 almost 100% always appears to wear a mouse-shaped helmet. He was originally a web designer, but also wanted another passion, which was DJing. Jay Gordon told Deadmau5 if he was going to be a DJ, he should wear a mouse-like helmet. He also does not mind about being unmasked in some appearances. It is now increasingly common for DJs to wear masks/helmets.
7
Hollywood Undead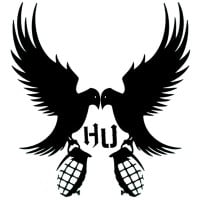 Hollywood Undead is an American rap rock band from Los Angeles, California, United States. They released their debut album, Swan Songs, on September 2, 2008, and their live CD/DVD Desperate Measures, on November 10, 2009. Their second studio album, American Tragedy, was released April 5, 2011. All of ...read more.
8
The Residents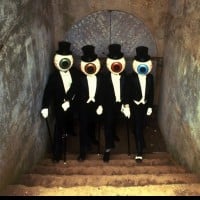 The Residents are an American art collective best known for avant-garde music and multimedia works. Since their first official release, Meet the Residents, the group has released over sixty albums, numerous music videos and short films, three CD-ROM projects, and ten DVDs.
Some of you may have heard of them because they always wear these eye helmets, and sometimes other weird masks. They hide themselves with these "eyeballs" of course, so the audience could focus on their music than their image, and to keep their personal lives more secretive.
9
Radioactive Chicken Heads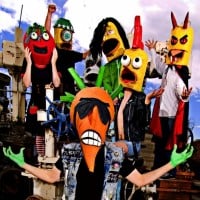 It does kind of look like a comedy group for a subculture and whatever that is, but is a virtual band that mixes punk rock, ska punk, and heavy metal, known as "Genetically Modified Punk Rock", which shows the group's uniqueness. Out-of-character interviews with them are very rare. [They are anonymous, which means they are an unidentified band, never revealing their faces, as they have been active since 1993.
10
Insane Clown Posse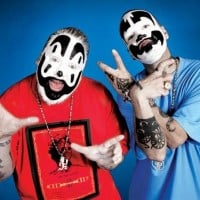 Insane Clown Posse is an American hip hop, horrorcore and rap rock duo consisting of rappers Violent J and Shaggy 2 Dope, that was formed in 1989 in Detroit.

Insane Clown Posse is known for their violent and outrageous lyrics that often interpolate horror elements and religious symbolism, all of this being set in the fictitious Dark Carnival universe. The musical style ranges from oldschool hip hop to straightforward rock. ...read more.
An infamous rap duo consisting of Violent Jay and Shaggy 2 Dope, they won't go anywhere in the public without their "clown" makeup. They choose it to be an important part of their characters, and it allows Juggalos to identify each other more easily,
The Contenders
11
Mushroomhead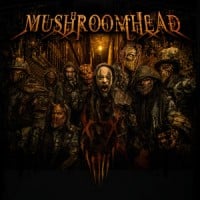 Mushroomhead is an American nu metal band from Cleveland, Ohio. Formed in 1993 in the Cleveland Warehouse District, the band is known for their avant-garde sound which includes influence from heavy metal, art rock and electro-industrial and their imagery which features masks and costumes as well as ...read more.
12
Ghost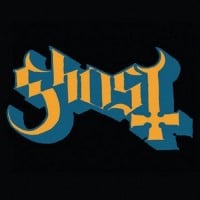 Ghost is a Swedish rock/heavy metal band that was formed in Linköping in 2008. Ghost consists of 5 masked instrumentalists, known as The Nameless Ghouls, and a demonic anti-pope known as Papa Emeritus. They have released 4 studio albums, 1 live album and 2 EPs. Each album brings in a new version of Papa Emeritus. However, in 2018 the Emeritus lineage was replaced with Cardinal Copia. Ghost gained mainstream success in 2015 with the release of their 3rd album, Meliora, which won them a Grammy.
13
The Knife
They are a brother and sister electronic duo from Sweden formed in 1999. They rarely appear in the public, except that they wear large bird's beaks that look similar to plague doctor masks.
14 BoyWithUke
BAdd New Item