Best Metalcore Drummers
The Top Ten
1
Matt Greiner (August Burns Red)
Chris Turner and Adam Gray are the only people who can hold a candle to Matt Greiner!
Amazing technique and feel. He doesn't copy anyone, just has his own style.
Best drummer I've ever heard! Techniques are amazing! Stay metal!
Listen to his work on The Frost. You will understand.
2
Jordan Mancino (As I Lay Dying)
Flawless drumming. Listen to basically any As I Lay Dying song. He plays incredibly on all of them really.
Simply the best
3
James Sullivan (Avenged Sevenfold)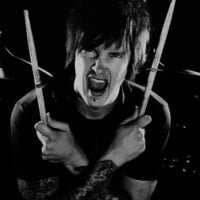 James Owen Sullivan (February 9th, 1981 - December 28th 2009), better known by his stage name "The Rev" (Short for "The Reverend Tholomew Plague") was an American musician, singer and songwriter, best known as the former drummer, backing vocalist and co-founder of the American alternative metal/ metalcore band Avenged Sevenfold. He was also in the metalcore stage of Avenged Sevenfold. He is often regarded as one of the world's best drummers, especially in the 21st century. He is not only known as one of the best drummers of the bands history, but also crucial to Avenged Sevenfold as a backing vocalist, making the song "A Little Piece Of Heaven" possible.
He did such an awesome job during A7X's metalcore days. Listen to Forgotten Faces, Turn the Other Way, Remenissions, Chapter Four, The Art of Subconscious Illusion, anything on Sounding the Seventh Trumpet or Waking the Fallen. R.I. P Jimmy.
4
Ben Gordon (Parkway Drive)
Listen to karma or boneyards all I have to say.
Doesn't even like drumming makes no sense.
Best drummer ever
5
Justin Foley (Killswitch Engage)
Amazing technical skill. Listen to Blood Stains from their new album or For You or to Unearth's latest album Darkness In The Light. He does awesome on the Unearth album as well as in Killswitch Engage.
Disarm the Descent is some of the best drumming I've ever heard in my life. I love Foley's drumming!
6
Jerod Boyd (Miss May I)
Such an awesome drummer. Listen to Masses of A Dying Breed, Forgive and Forget, Hey Mister, or Apologies Are For The Weak. His drumming speaks for itself.
His drumming is unbelievably fun to listen to. It really stands out in the music, which is what separates a good drummer from a mediocre one.
Jerod boyd is an amazing drummer. He deserves a lot more credit than he gets. By far the best drummer in metalcore today.
7
Michael "Moose" Thomas (Bullet for My Valentine)
He is an awesome drummer, songs of Bullet For My Valentine have great drum beats because of him!
8
Simon McKay (The Agonist)
The tempest. Enough said.
9
Jay Fitzgerald (Overcast)
Classic metalcore. Hear any song on any Overcast album, mainly Reborn to Kill Again. He's definitely a great drummer.
Hey is truly a natural talent!
10
Chris Turner (Oceans Ate Alaska)
His jazz roots combined with his metal core and creativity cause and amazing performance with great timing and amazing drum parts.
The Contenders
11
Dan Searle (Architects)
One of the most technical advance drummers in metal.
12
Daniel Williams (The Devil Wears Prada)
They base their songs on what drum tracks he writes. It's a varied technical style.
13
Luke Holland (The Word Alive)
Very raw during the start of his career, but as he has gotten older his technique has progressed and is easily a top five.
Followed his early YouTube as a kid 16 and playing Matt Greiner songs perfectly? Tells you all you need to know
14 Nic Pettersen (Northlane)
15 James Cassells (Asking Alexandria)
16 Valentino Arteaga (Of Mice & Men)
17
Ryan Burt (The Amity Affliction)
I love amity but Ryan was a terrible drummer and lazy when playing live.
18
Thomas Rindlisbacher (Breakdown of Sanity)
Just Listen to it
19
Jake Garland (Memphis May Fire)
Should be top 10 this guy is fantastic!
20 Angelo Parente (Motionless In White)
21
Jason Costa (All That Remains)
Very fast, skilled, technical with rhythem, control and pose. One of my all time favorites
Very good and fast
22 Jared Easterling (Fit For a King)
23 Adlin Masronnie (Victim In Distance)
24 Brent Taddie (Crown The Empire)
25
Adam Grey (Texas In July)
God how is it possible to have him at this position?
Adam is number one
PSearch List